Sustainable Transport: Relieving Global Pains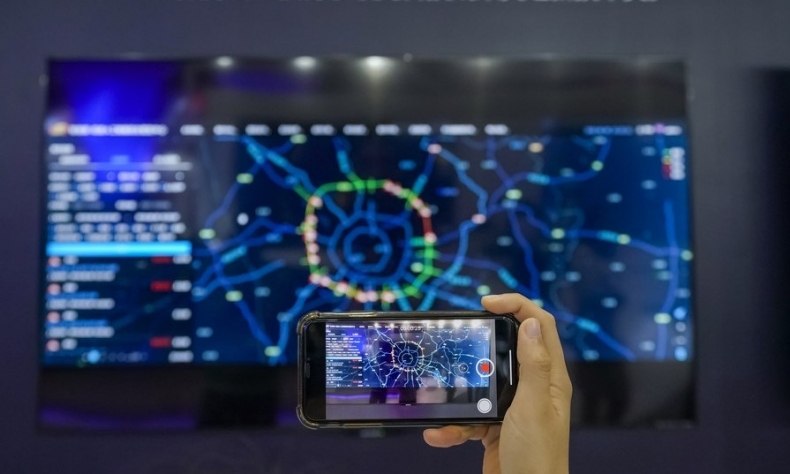 An ongoing UN conference seeks solutions on developing sustainable transport to respond to climate change while creating opportunities to promote economic recovery and improve public health.
Chinese President Xi Jinping called for advancing global transport cooperation and promoting common development amid world changes and a pandemic both unseen in a century when addressing the opening ceremony of the second United Nations Global Sustainable Transport Conference on October 14.
Representatives from 171 countries gathered online and offline for the meeting held from October 14 to 16 in Beijing, China.
In a keynote speech delivered via video, Xi said it was imperative to "write a new chapter featuring connectivity of infrastructure, unfettered flow of trade and investment, and interactions between civilizations."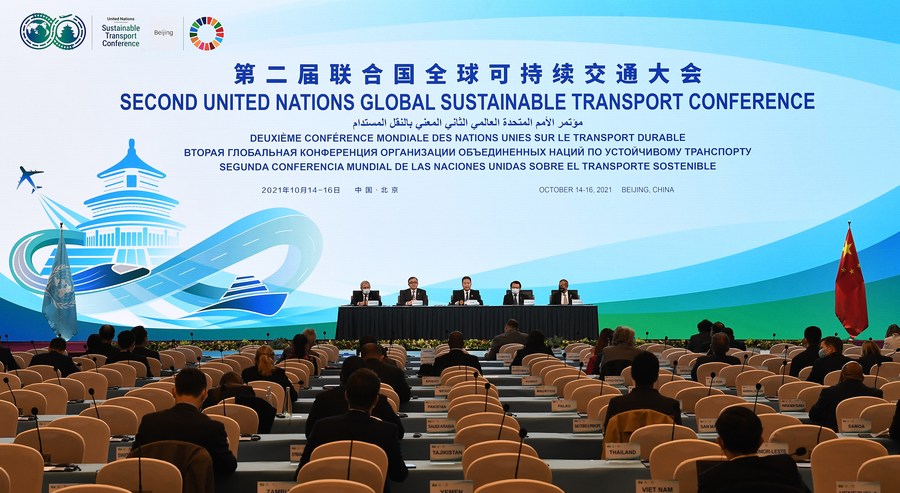 Key to Green Energy Shift
In remarks at the opening ceremony, UN Secretary-General Antonio Guterres called on countries around the world to join forces to build more sustainable transport systems and accelerate decarbonization of the entire transport industry.
Statistics from an inter-agency report released by the UN showed that the transport sector was responsible for 24 percent of direct CO2 emissions from fuel combustion.
Guterres warned that the Paris Agreement aims to limit global temperature rise to 1.5 degrees Celsius but "the door is closing for action."
"The next nine years must see a global shift towards renewable energy," said the UN Secretary-General. "Sustainable transport is central to that transformation."
New-energy vehicles have been booming in China in recent years. By the end of 2020, more than 460,000 new-energy buses, 132,000 taxis, and 430,000 urban logistics and distribution vehicles were operating in the country, and the carbon dioxide emission intensity of the transport industry dropped by 7.5 percent in 2020 compared to 2015, according to a report of the China Academy of Transportation Sciences.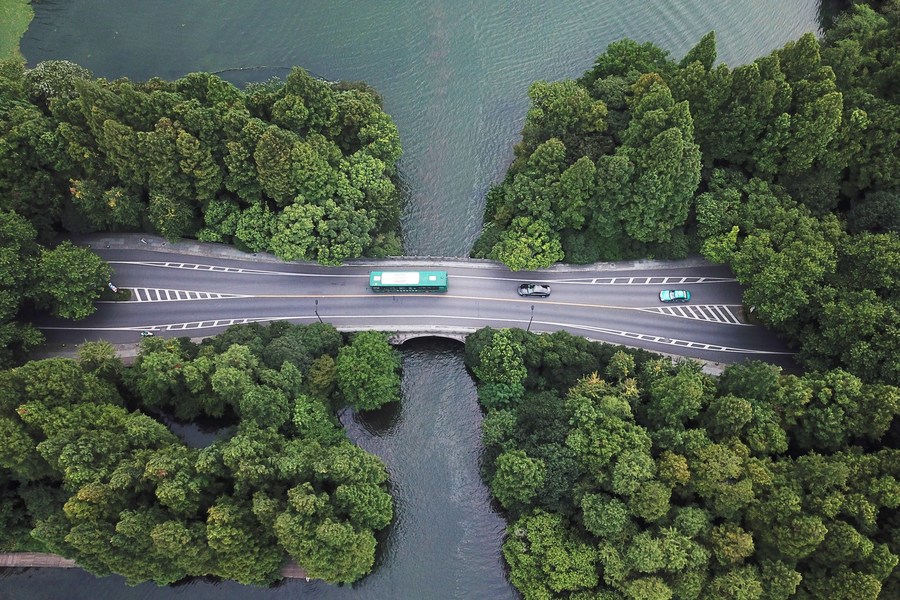 In his speech, Xi underlined the importance of upholding ecological conservation as a priority and pursuing green and low-carbon development.
"More efforts are needed to foster green and low-carbon methods of transport, accelerate green infrastructural development, promote new energy and smart, digital, and light-weight transport equipment, and encourage and advocate green travel, to make transport and travel more environment-friendly and low-carbon," Xi said.
Connectivity for Common Prosperity
Noting that the COVID-19 pandemic has aggravated the wealth gap and widened the North-South divide, Xi urged efforts to address uneven development.
"We should enhance North-South and South-South cooperation and scale up support for developing transport infrastructure in the least developed countries and landlocked developing countries to achieve common prosperity," Xi said.
Over a billion people still lack access to all-weather roads, and only about half the world's urban population have convenient access to public transportation, according to an inter-agency report recently released by the UN.
"We should leverage the enabling role of transport and increase related input in poor regions, so that local economies and people's lives could improve as a result of better roads," Xi said. He also called for efforts to strengthen both hard connectivity through infrastructure and soft connectivity of institutions and rules and to develop four-dimensional connectivity through land, sea, air, and the internet.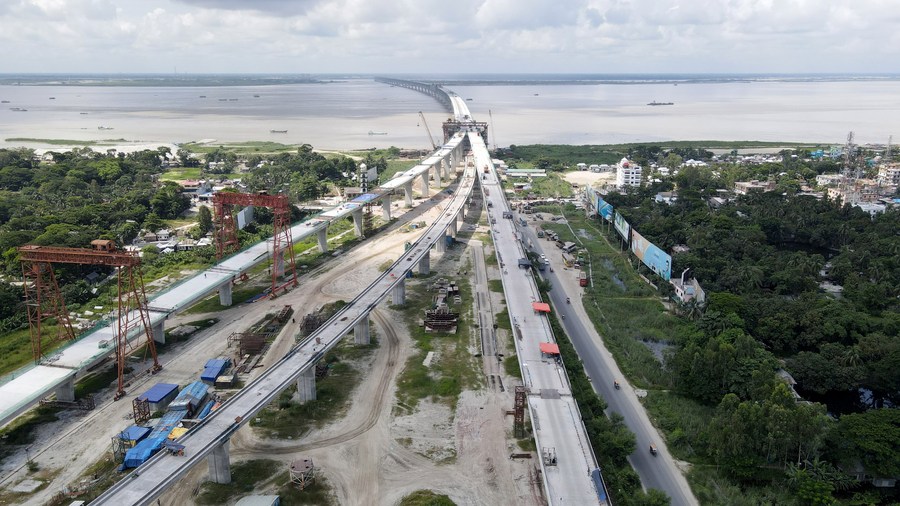 "China will continue to advance high-quality Belt and Road cooperation and strengthen infrastructure connectivity with other countries," said Xi, announcing a plan to set up a Global Innovation and Knowledge Center for Sustainable Transport.
Citing that COVID-19 has pushed an estimated 120 million people into extreme poverty and 160 million into hunger, and set back education for around 100 million children, Guterres underscored the need for solidarity in the global response to produce a more inclusive global recovery.
"All stakeholders have a role to play," Guterres said.
The UN conference, with both virtual and in-person participation, gathered representatives from governments, the UN system, other international organizations, the private sector, and civil society to discuss sustainable transport.
"The transformative potential of sustainable transport can only be unleashed if improvements translate into poverty eradication, decent jobs, better health and education, and increased opportunities for women and girls," said Guterres. "Countries have much to learn from each other."