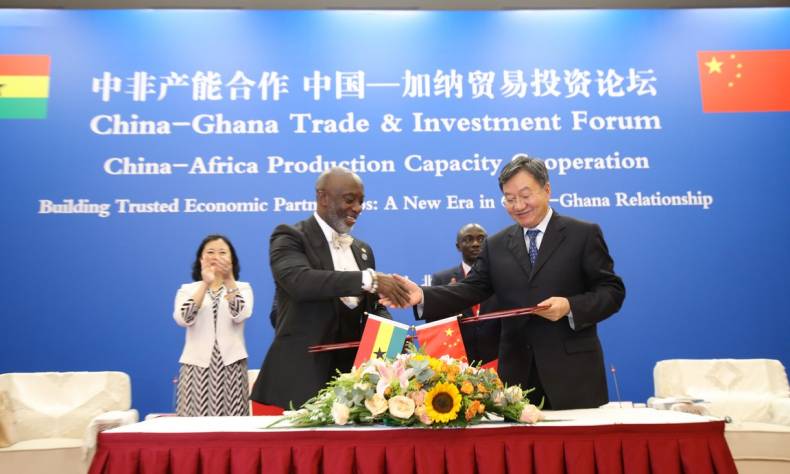 Technology cooperation has created a new model of China-Ghana relations
"China is providing us the technology, the equipment, and of course the financial assistance, which is helping promote the development of African countries."
We Are One: When China Meets Africa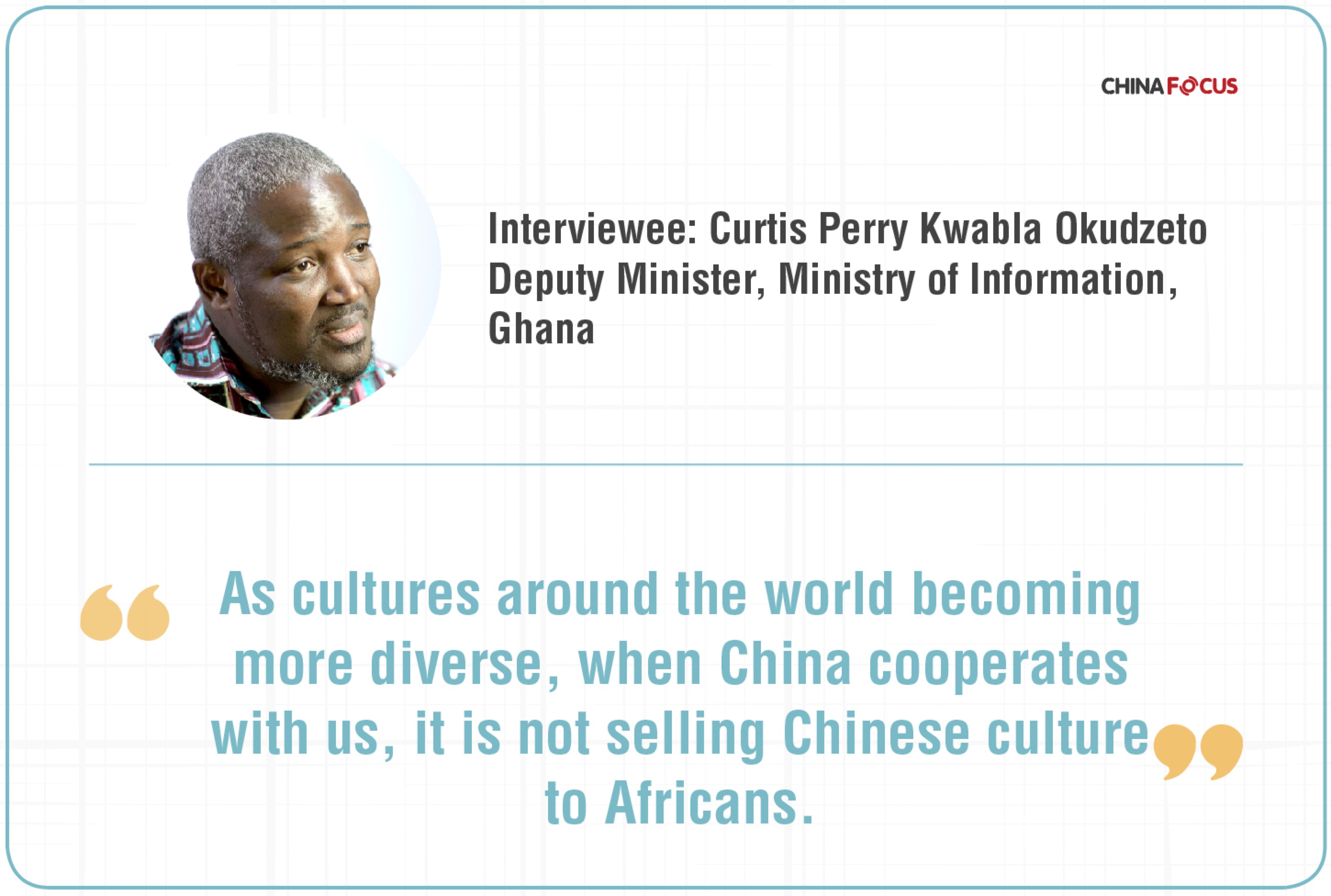 China Focus: What is the current level of digital communication in Ghana?
Okudzeto: Three years ago, Ghana started a digitalization process, during which time we completed installation of equipment across the country. About 42 infrastructure stations have been established including 23 power stations, and work is ongoing on the remaining stations. We expect to complete building all power stations before the end of July, and then we'll embark on a new process.
First of all, the Ministry of Information is actively collaborating with the Ministry of Communications and will visit various regions in Ghana, to engage the public in this process. We are going to educate the public about the transition from analog technology to digital. We are now in the process of turning off analog signals and turning on digital signals. We hope to complete the entire process by 2020.
China Focus: Has this brought about a very big change in people's daily lives?
Okudzeto: Yes, of course. Watching mobile videos have become a daily activity across the world, and therefore, it's good to improve the production quality and content of digital videos. A lot of people in Ghana have smartphones and people use mobile phones to access videos on social media frequently such as on WhatsApp, Facebook, YouTube, Twitter, etc. It indicates that there is a growing demand for content, especially videos, and therefore it's important that we make sure that the video platforms provide the best quality content for our growing population.
China Focus: Are there any Chinese programs in Ghana?
Okudzeto: Chinese programs were introduced in Ghana many years ago. I grew up watching Juken Master and Shaolin Masters. When I was about 40, lots of different Chinese movies were broadcast and shown in Ghana. There have been a large number of Chinese video programs in the last 40 years, and Chinese movies are quite influential here.
China Focus: What do you think about the communication model between China and Ghana?
Okudzeto: As an African nation, the communication model that we have established with the government of the People's Republic of China, is based on technology. For example, the government of China has established a partnership with us. However, we still have a long way to go in terms of providing high-quality content in Africa.
China's technology and equipment are what African countries urgently need. China is providing us the technology, the equipment, and of course the financial assistance, which is helping promote the development of African countries. In return, we are promoting more cooperation between African countries and China. It's a win-win situation for both countries, where China can promote its technology while Africa can connect with others using satellite technology, and also learn how to use and develop such technology.
China Focus: Some people say that China is trying to change African countries and assimilate Ghana. What's your take on it?
Okudzeto: I don't think so. China and Ghana are different countries with different cultures. One thing that you would find common between Africans and Chinese is that we are proud of our respective cultures and that's why we have been protecting them all these years. This is something that China has gained a good reputation for in the world.
However, as cultures around the world become more diverse, when China cooperates with us, it is not selling Chinese culture to Africans, instead, it is selling technology. It is our duty to make sure that the content we produce is African. We can learn from China, and we can even screen Chinese movies to guide the development of our local movie industry, but it does not mean that China wants to change us. I think that we are partners, and we share ideas on a common platform for a win-win situation. That is how I see it in terms of China's investment in Ghana.
China Focus: What do the local people think about the changes? Are they worried?
Okudzeto: I think the local people aren't really worried about these things. They are only concerned about access to quality TV programs, videos and news. The Ghanaian media operates several channels, including news, educational content, informative content, etc. However, our news is mainly local, and thus what we are gaining from this partnership, is that China is helping us enhance our content and deliver better content to our people. It is immensely important that our people have access to quality content, which we can provide through advanced technologies and technical equipment.
Interviewer:Cheng Yao
Editor: Cai Hairuo