Ten Targets in the Government Work Report will Continuously Improve China's Standard of Living
This is the 40th anniversary of reform and opening up. 40 years ago China's economy was one tenth the size of Japan's; now it is two and a half times bigger.
The first session of the 13th Chinese People's Political Consultative Conference (CPPCC) and the first session of the 13th National People's Congress (NPC) have opened at the Great Hall of the People. Premier Li Keqiang delivered the government work report, outlining China's achievements since the 18th National Congress under the guidance of the Party Central Committee with Xi Jinping at the core , and setting out targets for this year as well as future development.
In a text of 20,000 words the report made reference to numerous issues involving the people, as well as events and trends related to national development, and won nationwide approval.
China's economy has entered a new era of high quality development
This is the 40th anniversary of reform and opening up. 40 years ago China's economy was one tenth the size of Japan's; now it is two and a half times bigger. China has made huge progress through reform and opening up, and the economic development model has now changed from high speed growth to high quality development. As Premier Li Keqiang said in the government work report: "China's gross domestic product (GDP) has risen from 54 trillion yuan to 82.7 trillion yuan  over the past five years. Meanwhile, China's economy is also steadily entering a new stage of high quality development."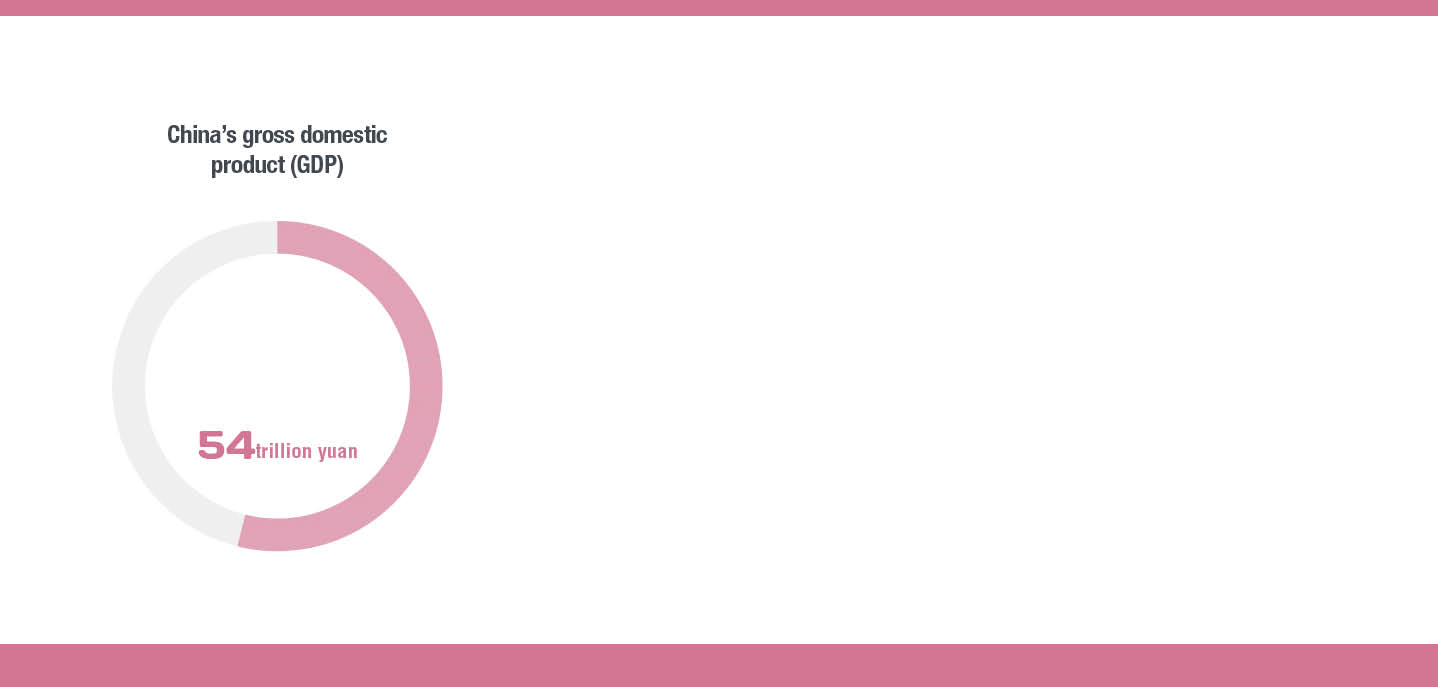 "With a growth rate of 6.9%, unemployment in China was only 5%, and the inflation rate was only 1.6%," said Sheng Laiyun, the chief economic manager of National Bureau of Statistics. "This incredible economic performance outshines other countries."
"China's 82.7 trillion yuan economy," said Wang Guoqing, spokesman of CPPCC National Committee, "represents the same amount as the economies of Britain, India, France, Italy, Brazil and Canada put together."
In spite of a complicated domestic and international situation in recent years, China's economy can still be expected to develop steadily and function smoothly – indeed better than forecast. As some delegates put it, China's economy is healthy both internally and externally. This is manifested in steady operation, improved employment, stable prices, and a favorable international balance of payments; meanwhile, the trends of structural reform, multiple economic contributors, and efficiency improvement are clear to see.
In 2017, China contributed 30% of world economic growth and 70% of world poverty reduction, and after years of growth China's economy is now 15% of the world total.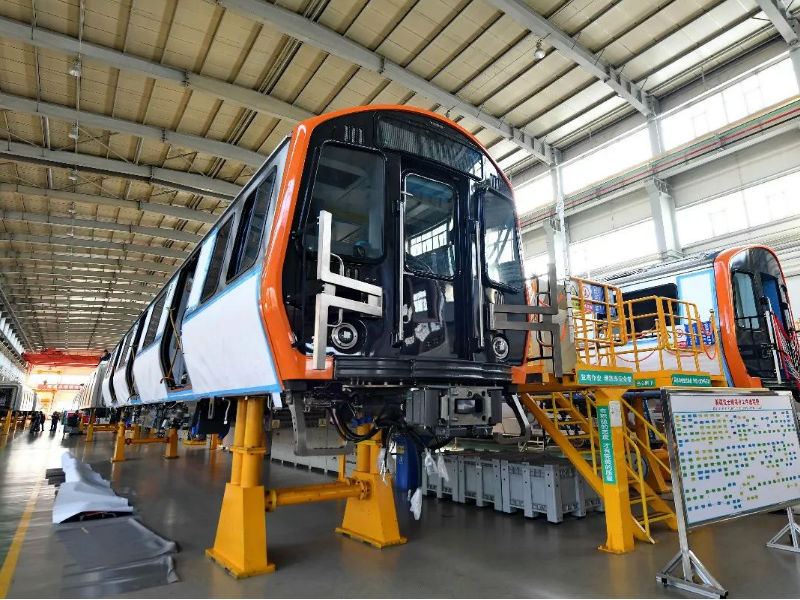 Ayhan Kose, director of development prospects at the World Bank, said that China has achieved unexpected but striking economic progress. He is confident that China will continue to make a significant contribution to world economic growth. "In terms of international influence, we can see that China has driven the economic development of other countries through its economic strength. That is to say, China has become the 'main engine' of global economic growth."
China's standard of living is the highlight of the government work report
"Take the people as the core and serve the people heart and soul." This is what the Chinese Communist Party has said and acted.
We can conclude from the government work report that the central government has worked harder to better people's lives. To solve the problems of people one by one, the central government has laid out a number of measures that benefit people, carried out supportive employment policies, prioritized educational development, and improved social welfare. All of these actions affect people at a very practical level, therefore, the public is very much satisfied.
Premier Li said, over the past five years, living standards have been constantly improving. We have made decisive progress in the fight against poverty: More than 68 million people have been lifted out of poverty, including a total of 8.3 million relocated from inhospitable areas, and the poverty headcount ratio has dropped from 10.2 to 3.1 percent. Personal income has increased by an annual average of 7.4 percent, outpacing economic growth and creating the world's largest middle-income group. Tourist departures have grown from 83 million to over 130 million.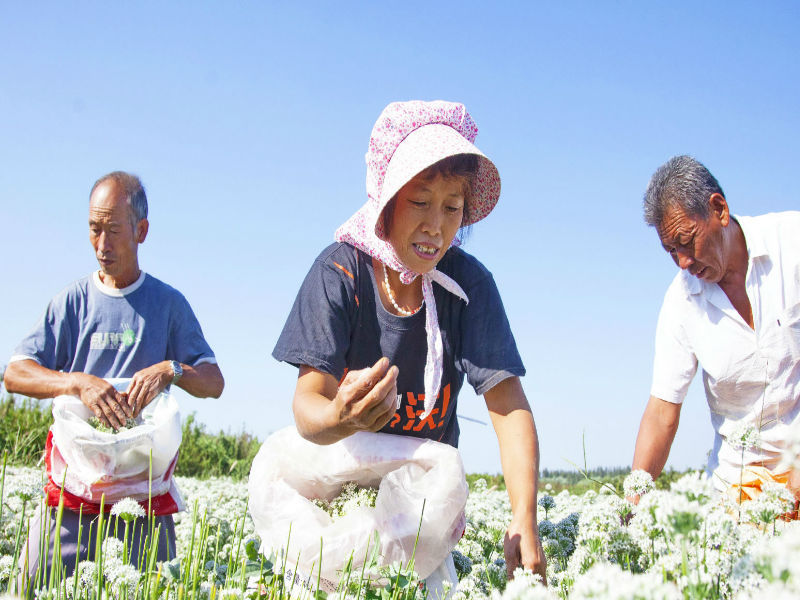 Premier Li stated that the Chinese government needs to achieve the following ten targets to continuously improve China's standard of living:
We will further reduce the poor rural population by over 10 million in 2018;
Increase over 11 million new urban jobs in 2018;
We will deepen reform of the old-age pension system, and establish a central system for enterprise employees' basic old-age pension funds to be used inter-provincially, We will continue raising basic pension payments for retirees and basic pension benefits for rural and non-working urban residents ;
We will deepen comprehensive public hospital reform. Meanwhile, we need to raise the basic medical insurance and serious disease insurance benefits . Per capita government subsidies for basic health insurance for rural and non-working urban residents will be increased by 40 yuan (about 6.3 U.S. dollars);
Give attention to addressing the problem of heavy extracurricular burdens on primary and secondary school students; strengthen oversight over the whole process of childcare provision ;
We will launch a new three-year renovation plan to address housing in rundown urban areas, starting with construction this year on 5.8 million units. We will step up efforts to supply public-rental housing. And we need to speed up the establishment of a housing system with multiple types of suppliers, so that more people will soon have a place to call home ;
This year, we will cut sulfur dioxide and nitrogen oxide emissions by 3 percent and achieve a continuous decline in PM2.5 density in key areas;
Raise the personal income tax threshold;
Push new-type urbanization;
Lower the rates of broadband,
"Getting things done for the people is our unquestionable duty; not doing is a dereliction of that duty." A people's government serves the people.
Sun Jinsong, Professor in Party School of the CPC Central Committee