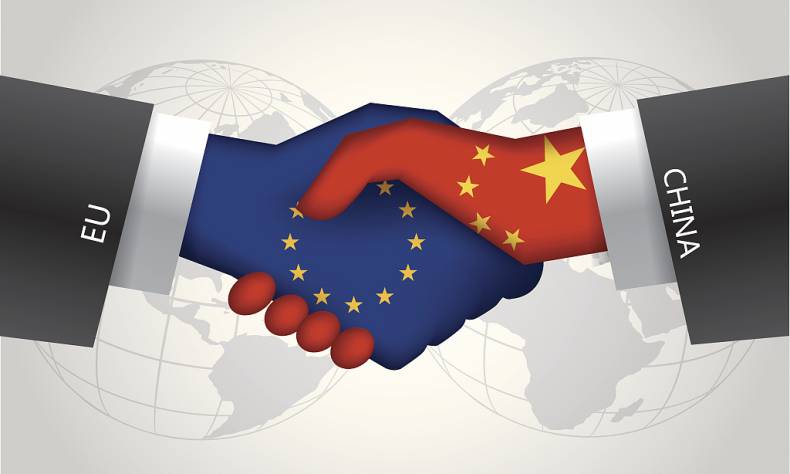 The 12th ASEM Summit
The Asia-Europe Meeting (ASEM) was established in 1996 and it has come a long way as a forum for dialogue and cooperation between Europe and Asia. 
The 12th summit of the Asia-Europe Meeting (ASEM) is taking place on October 18-19 in Brussels, Belgium, bringing together representatives of 53 European and Asian countries and representatives of partner organizations like the European Union and Association of Southeast Asian Nations (ASEAN).
The theme this time is "Europe and Asia: global partners for global challenges." There will be discussions on trade and investment, connectivity, sustainable development and climate, and security issues like terrorism, nuclear non-proliferation and cyber-security, along with unplanned and irregular migrations.
Chaired by European Council President Donald Tusk, the event has attracted such world leaders as Chinese Premier Li Keqiang, Russian Prime Minister Dmitry Medvedev, Japanese Prime Minister Shinzo Abe and South Korean President Moon Jae-in.
China is an important member of ASEM, and Premier Li has already arrived in Belgium to attend the summit. According to Chinese media, Li will exchange views with Asian and European leaders on jointly safeguarding multilateralism, building an open world economy as well as facilitating connectivity and people-to-people exchanges.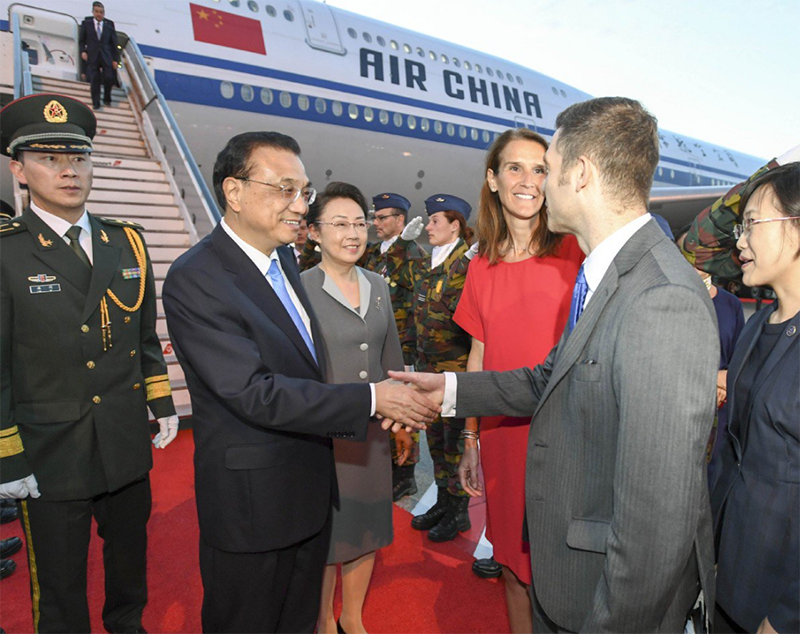 Δ Chinese Premier Li Keqiang attended the opening ceremony of the 12th Asia-Europe Meeting summit in Brussels, Belgium, on Thursday as part of China's commitment to intensifying the partnership between the two continents.
"Li will also propose China's initiatives on Asia-Europe cooperation and share views on international and regional hotspot issues," Assistant Minister of Foreign Affairs Zhang Hanhui told an advance press briefing.
Details issued by the organizers show inclusive growth and connectivity will be highlighted as the leaders seek to strengthen dialogue and cooperation between the two continents. 
Indirectly, the theme of the planned discussions is a rebuke to Donald Trump, who has been trying to wreck the global consensus in favor of free trade and globalization. The first draft statement of the summit shows that the participants support the "rule-based international system." 
ASEM provides a platform for bringing together not just top political leaders but also experts and people from many different backgrounds, heavily involved in side events before and during the summit.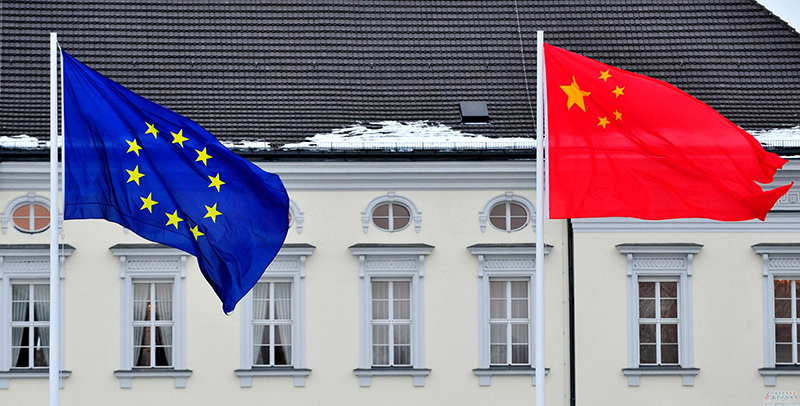 Δ Amid global uncertainties, it is much more important to make a trustful friend and trading partner than to develop a big market. [Photo/VCG]
For example, the European Parliament hosted an ASEM parliamentary meeting on September 28-29 to discuss issues such as the economy, security, and the impact of climate change on migration. 
The ASEF young leaders' summit being held on October 15-19 is focusing on the topic of development of ethical leadership. 
The think tank Bruegel is hosting the Asia Europe economic forum on October 17-18 to focus on monetary and housing policy, global climate change, international trade and Asia-Europe connectivity. 
Business Europe is organizing the ASEM business forum on October 18, bringing together business leaders to discuss how to strengthen trade and investment relations. 
The organizers have also announced to host an ASEM cultural festival in Brussels on October 18-30 to highlight the creativity and cultural diversity of Asia and Europe through dance, digital art, film, music, theatre and visual arts.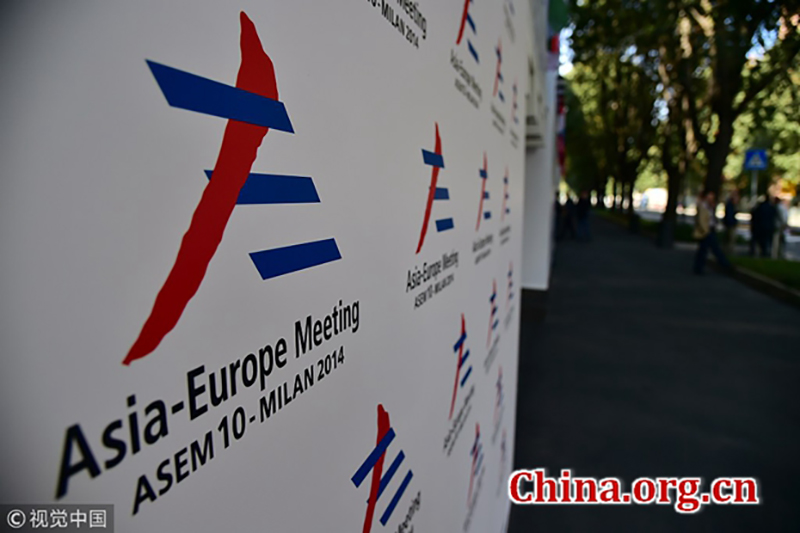 Δ A file photo shows the Asia-Europe Meeting (ASEM) logo on the eve of the ASEM 10 summit on October 15, 2014 at the Fiera Milano in Milan. [Photo/VCG]
The Asia-Europe Meeting (ASEM) was established in 1996 and it has come a long way as a forum for dialogue and cooperation between Europe and Asia. 
Its 53 partners together represent 55 percent of global trade, 60 percent of world population, 65 percent of global GDP and 75 percent of global tourism.
The ASEM summit is organized every two years, alternately in Asia and Europe. The previous summit was held in Mongolia in 2016. The aim is to set out the priorities of the partnership. Apart from the summit, ASEM Day is celebrated on March 1 every year to promote connectivity and partnership between Asia and Europe. 
Sajjad Malik is a columnist with China.org
Source: China.org