The 2023 Government Work Report Injects Confidence in China's Economic Recovery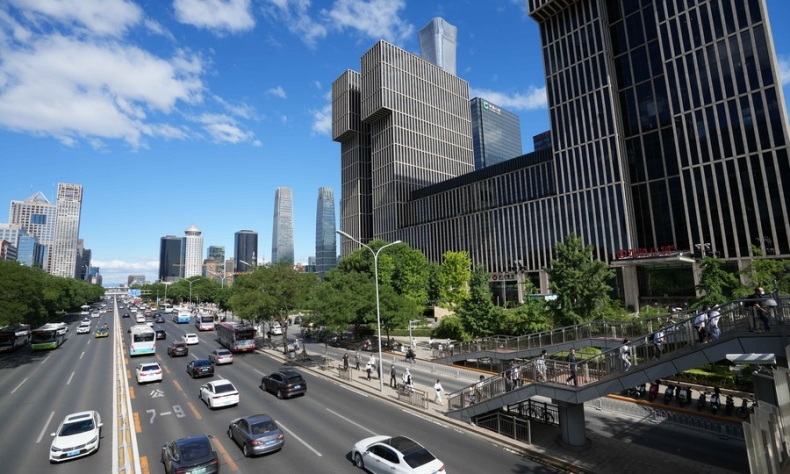 The government work report has injected a great sense of confidence and optimism to the 1.4 billion Chinese people and to the world.
Since China, the world's second largest economy, is closely related to the prosperity of the world, the global community eyed on Chinese Premier Li Keqiang's much awaited annual Government Work Report. It was delivered to nearly 3,000 legislators who come together to deliberate the country's affairs and finalize China's socialist modernization endeavor in all respects during the opening meeting of the first session of the 14th National People's Congress (NPC), China's national legislature, at the Great Hall of the People in Beijing on March 5.
Premier Li's 2023 Government Work Report has sent a message to the outside world that after going through severe challenges over the past three years, China is now brimming with vigor and vitality. China's economic development will inject more stability and certainty into the world as China closely links with all countries beyond its borders.
In his work report during the decade-long term as China's Premier Li started off with a review of last year's achievements in all areas which have a profound impact on the whole world. He put a list of what has gone on and what more needs to be done to achieve the goals of building China into a great modern socialist country in all respects. He presented a hopeful path to achieve faster economic growth which will push the country's modernization drive ahead on all fronts and a greater responsible China on the world stage in the new era.
As China seeks to play a greater international role, in his report Premier Li sketched China's economic picture for 2023 with a GDP growth target at around 5 percent, the creation of around 12 million new urban jobs, growth in personal income generally in step with economic growth, a surveyed urban unemployment rate of around 5.5 percent, projected deficit-to-GDP ratio at 3 percent, setting targets for steady rises in both imports and exports while maintaining inflation level at around 3 percent, etc. All these measures will lend credence to China's economic recovery this year.
The major areas need to be highlighted in the report are: post-Covid economic recovery and stability, innovation-driven high-quality development, people's well-being with new job opportunities, the recovery and expansion of consumption, urbanization, improvement of business environment, ecological environment by pursuing green and low-carbon development to ensure "blue skies, lucid waters and lush mountains", extending further support for China's reform and opening-up policy both at home and abroad, an increase of  7.2 percent to roughly 1.5537 trillion yuan (about $224.79 billion) in defense budget, the Global Development Initiative and the Global Security Initiative, just to mention a few. Surely, these are not just buzzwords but actual reforms and policies which will be turned into action in 2023 and beyond.
Since China is intertwined with the rest of the planet, it is safe to postulate that "if the Chinese economy feels an itch, the world economy will get the pox" especially when China is responsible for over 30 percent of the world economy. There is bound to be a lot interest in China's economic recovery plans, more specifically after the 20th National Congress of the Communist Party of China (CPC) held in October 2022. This is not an exaggeration since China's GDP expanded by 3 percent year on year to 121.0207 trillion yuan (about $18 trillion) in 2022 despite facing "tough challenges", according to data from the Chinese National Bureau of Statistics (NBS) released on January 17, 2023.
It's really gratifying to see that despite its three-year-long fight against Covid-19, China's economy saw an annual average growth of 4.5 percent from 2020 to 2022. This growth rate which outpaced the world average of around 2 percent fully reflects the vitality and determination of the great development of the Chinese economy. Zhao Chenxin, deputy head of China's National Development and Reform Commission (NDRC), noted "China's economy is steadily improving," adding that the country is "full of confidence" in achieving the 2023 economic growth target.
On the other hand, although there's a global food crisis brought on by the Covid-19 pandemic and the ongoing Russia-Ukraine conflict, China's grain output totaled about 686.5 billion kg last year, up 0.5 percent or 3.68 billion kg compared to 2021. Li's work report aims to keep China's grain output over 650 million tonnes in 2023.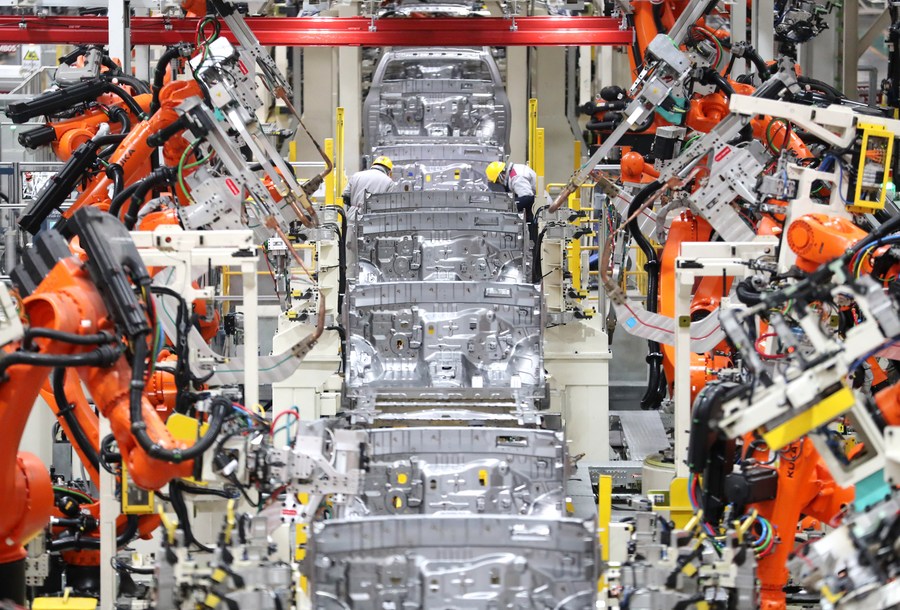 It's a matter of pride that China's bumper harvest for 19 years in a row has ensured the 1.4 billion Chinese people to "hold their rice bowls firmly in their own hands." Undoubtedly, China's rural revitalization strategy has literally transformed it into a grain surplus country which has been contributing greatly to the food security of China and the world.
Many analysts said that China's economy is expected to recover faster with the reopening of the country after the optimization of the Covid-19 management measures, including the downgrading Covid-19 management from Class A to Class B as well as the opening of its borders with quarantine no longer enforced starting January 8 this year.
On January 30, 2023, the International Monetary Fund (IMF) projected China's economy will expand 5.2 percent in 2023, 0.8 percentage points higher than its forecast in October last year. In addition to the IMF's projection, many financial institutions, including Morgan Stanley and Goldman Sachs, also believe that the consumption sector, household spending and business activity are going to become bright spots in China's economic growth in 2023. There is no doubt that China's projected GDP of around 5 percent will be over 6 percent with the reopening of China when major economies such as the United States and the EU are "perilously close to falling into recession", according to the latest forecast from the World Bank.
In summary, China's economic performance has been providing strong momentum to the world economy. The government work report has injected a great sense of confidence and optimism to the 1.4 billion Chinese people and to the world. Liu Shouying, dean of the School of Economics at Renmin University of China, rightly noted in an interview with Xinhua News on March 6: "For China, 2023 is a year of economic comeback," adding that the Chinese economy will continue to focus on high-quality development. It is hoped that a reopening China will not only give a strong rebound to China's own economy but also facilitate economic re-globalization in the post-Covid world.
The article reflects the author's opinions, and not necessarily the views of China Focus.