The Age of Automation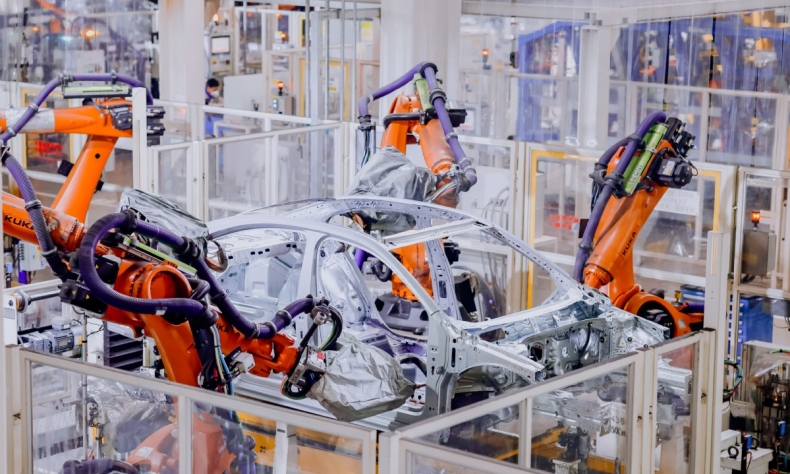 The Chinese industrial robot market is growing rapidly. Training R&D personnel in cutting-edge technologies like 5G, big data, and artificial intelligence is especially important since they are advancing the robotics industry's technical development.
In the latest Chinese science fiction film The Wandering Earth II, viewers can see a broad variety of robots, from the super robot with artificial intelligence to the four-legged bionic robot. Many of the robots portrayed in the movie are actual robots that are being used in manufacturing, commerce, logistics, and healthcare, rather than being special effects.
The mobile industrial robots that appear in the movie are the creation of Youibot, a hi-tech company based in Shenzhen, south China's Guangdong Province. Guan Jian, the company's marketing director, stated that the company "has developed 14 distinct robot models, including inspection robots and industrial logistics robots." He added that in real life, inspection robots carry out vital duties, just like those in the movie. "Robots, for instance, can be found working in harsh and complicated conditions including open-pit coal mines, the Gobi Desert, offshore wind farms, and offshore oil platforms," said Guan. 
The robotics industry is divided into different sub-sectors according to the nature and functions of the robots. Robots for industry, services, and specialised services are all available in China. The Ministry of Industry and Information Technology, together with other 16 government departments, jointly announced the Action Plan on the Application of "Robotics+" on 19 January, which focuses on applications in 10 socio-economic domains. According to the plan, the functions and capacity of service robots and specialised service robots will be greatly strengthened, and robot production will double in 2025 compared to 2020. The robotics industry will be tightly linked with other industries, and it will continue to develop rapidly due to a rebound in investment and demand in 2023.
Integration of the sector
The China Robotics Industry Development Report published in 2022 estimated that China's robotics market reached $17.4 billion in 2022, with an annual growth rate of 22 percent from 2017 to 2022, of which the market value for industrial robots was expected to reach $8.7 billion in 2022, service robots $6.5 billion, and specialised service robots $2.2 billion.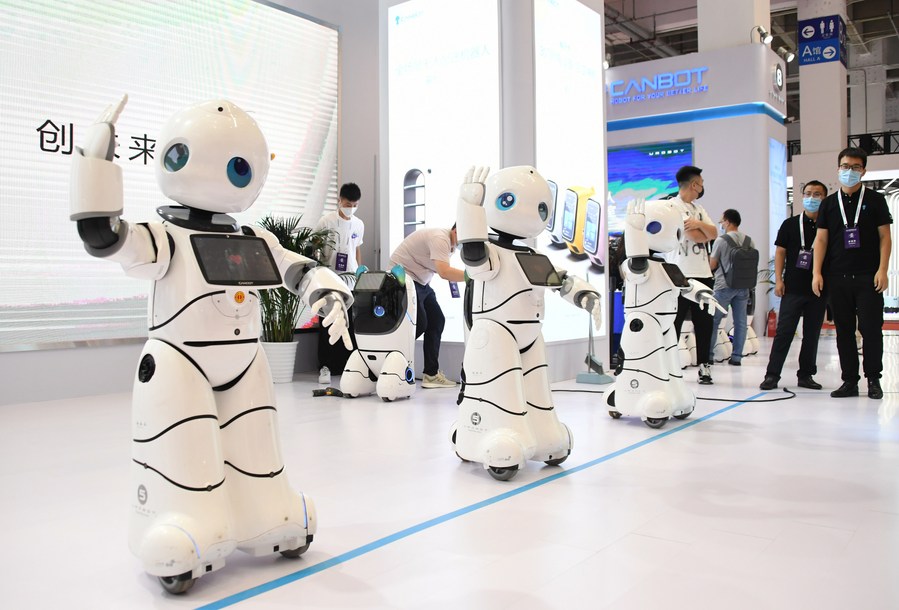 According to insiders, robotics development trajectory over the last two years shows that the industry is developing in a fully integrated way, covering artificial intelligence, 5G, new energy, and new materials, among others.
At present, the application areas of industrial robots in China have gradually expanded from industries such as automotive, electronics, metal products, rubber and plastics to sectors such as textile, logistics, pharmaceutical production, semiconductor, food, and raw materials, with the automotive industry remaining the largest application market. This helps to effectively solve the problems associated with high-risk operations, difficult precision machining and difficulties in recruiting workers.
Population ageing is leading to a continuous reduction in the working age population, and the problem of labour shortage is intensifying. "Robots can replace humans in various scenarios, such as cargo handling, storage, disinfection, surgery and cleaning, which can ease the labour shortage. This is a suitable choice for an increasing number of companies to lower the cost," Wei Yuhuai, CEO of Urtrust Think Tank Consulting Co. Ltd., told ChinAfrica.
The Chinese industrial robot market is growing rapidly. China has been the world's largest consumer of industrial robots for nine consecutive years since 2013. Qu Fang, an investment advisor at Wanlian Securities, told Securities Daily that China has a complete industrial chain, forming a large market for robotic applications. In addition, China's booming new energy industry can promote technology R&D and industrial upgrading of enterprises in related fields, creating a huge potential for robotics development.
Sanitation, logistics and customer service sectors are showing strong demand for service robots. They are increasingly present in families as cleaning, companion, entertainment and education tools.
Over the past six years, TMiRob, the first medical service robot company in China, has created more than 30 different types of robots, such as robots that can move medical equipment, inspect rooms and distribute medicines, and sanitise rooms. Approximately 4,000 robots are already in use in more than 400 major medical facilities in China. Disinfection robots have played a crucial role, particularly during the COVID-19 pandemic.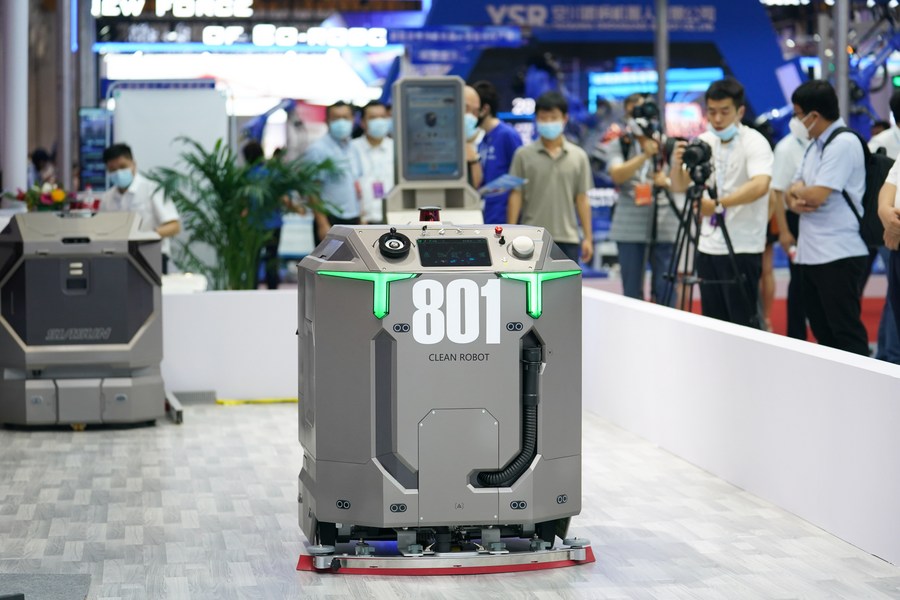 Innovation in R&D
The robotics industry is a technologically advanced sector with high R&D and technical innovation capacities. According to Wei, China's robotics industry has advantages in terms of industrial chain, cost efficiency and application scenarios, but there are still problems such as comparatively underdeveloped technologies, weak industrial foundation, and lack of high-end supply.
"Technicians need to accumulate long-term application experiences in downstream sectors to expand their understanding of industrial automation, important core algorithms, and integrated software and hardware technologies to strengthen their skills in R&D and technical innovation," he added. Training R&D personnel in cutting-edge technologies like 5G, big data, and artificial intelligence is especially important since they are advancing the robotics industry's technical development.
At a forum on specialised service robots held on 16 January in Beijing, Liu Jinchang, a robotics expert and researcher from the High Technology Research and Development Centre of the Ministry of Science and Technology, explained that specialised service robots can meet relatively unique and rare needs. He claims that because of this quality, every aspect of the specialised service robotics sector is creative and forward-thinking. "The unique challenges that specialised robots encounter can only be properly overcome via innovation," he remarked.
The action plan noted that the future prospects of industrial robots lie in the sectors of construction, agriculture, and new energy like solar and wind power generation. According to Wei, future development will focus on service robots for the power grid, nuclear power generation, and explosion prevention in addition to service robots for logistics, the elderly care, and education.