The Belt and Road Initiative Comes into the Next Stage of High-Quality Development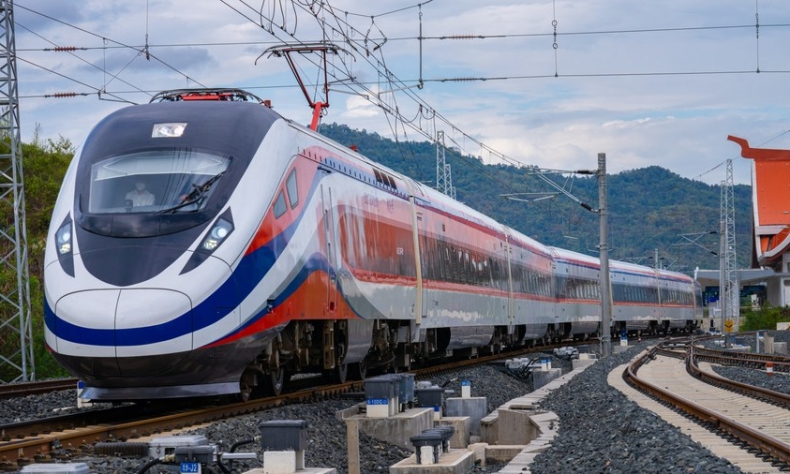 The high-quality development in the new stage will further make the BRI a widely welcomed public good and the largest platform for international cooperation in today's world, injecting momentum into common development for all in the world.
The Belt and Road was a network of trade routes connecting China and East Asia with Central Asia, the Middle East and Europe. The Silk Road and the Maritime Silk Road earned its name from Chinese silk, a highly valued commodity that merchants transported along these trade networks. This great ancient route that existed for many centuries had far greater importance than the simple exchange of goods.
By rejuvenating the spirit of the Silk Road and Maritime Silk Road, Chinese President Xi Jinping proposed the Belt and Road Initiative (BRI) in 2013. Since then, with the participation and joint efforts of all parties, this important initiative has become a reality.
To date, China has signed more than 200 BRI cooperation documents with 151 countries and 32 international organizations. Over the past 10 years, the BRI has gradually progressed from an idea to action and from vision to reality, by yielding fruitful results to countries and people around the world.
After proposing the BRI, President Xi has been promoting high-quality development of the BRI through joint efforts and calling BRI a public road open to all, and all interested countries are welcome aboard to take part in the cooperation and share the benefits. Xi emphasized that BRI should aim for high-standard, sustainable and people-centered progress.
The BRI focuses on policy coordination, connectivity of infrastructure, unimpeded trade, financial integration, and closer people-to-people ties. The BRI will continue to steadily carry out cooperation in new areas such as health, green, digital and innovation, and cultivate new growth points for cooperation.
The BRI is promoting economic development in other countries by helping them build roads, bridges, railroads and ports. These infrastructure facilities become transport corridors that help lower the travel cost and time, and increase trade and investment.
Better connectivity and deeper economic cooperation are needed to boost countries' economic development. But the lack of proper infrastructure has held up the development of many countries.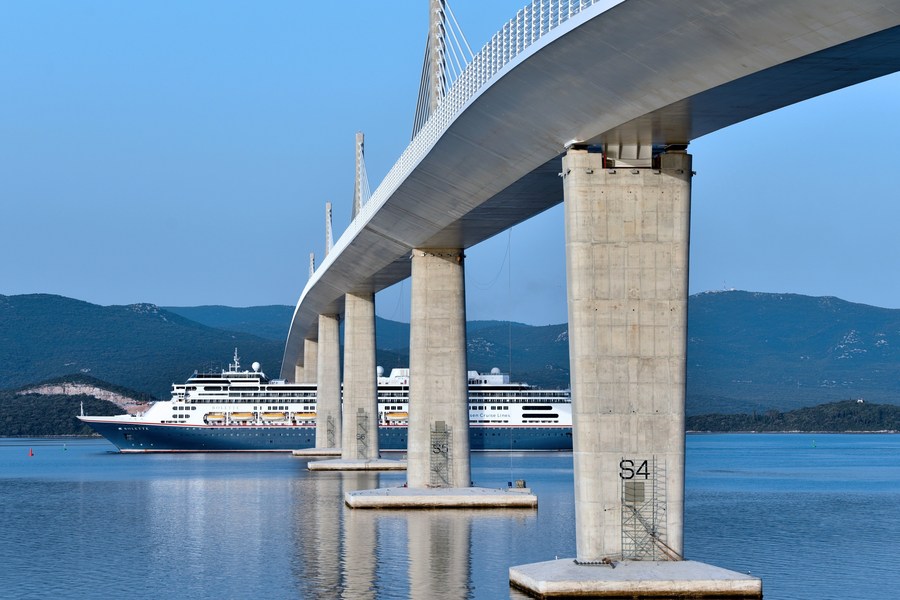 OECD Business and Finance Outlook 2018 said that, based on sources, annual global investment needs range between $2.9 trillion and $6.3 trillion. While the McKinsey Global Institute estimates that $3.3 trillion in infrastructure investment is needed every year through 2030 to meet the current forecasts for GDP growth, the Asian Development Bank has said the Asian region alone needs $26 trillion in infrastructure investment by 2030. The African Development Bank estimates Africa's infrastructure needs to be between $130 billion and $170 billion a year, but says that financing falls short by $68 billion to $108 billion a year.
The Belt and Road cooperation has galvanized nearly $1 trillion of investment globally and created more than 3,000 cooperation projects and 420,000 jobs for participating countries. China's cumulative bilateral investment in BRI partner countries exceeded $240 billion during 2013–2022.
The BRI has become a new platform for global development and cooperation. Partners have built collaboration platforms in more than 20 areas such as energy, port, railway, green development, Health, and the digital economy. The BRI has contributed to the creation of an impressive network of infrastructure across Asia, Europe and Africa over the past 10 years.
Some of the notable Belt and Road projects include the Addis Ababa-Djibouti Railway in Ethiopia and Djibouti, the Kampala-Entebbe Expressway in Uganda, the Nairobi-Mombasa Railway in Kenya, the Jakarta-Bandung High-Speed Railway in Indonesia, Abuja–Kaduna Railway, Nigeria, the Piraeus Port in Greece, the Padma Bridge in Bangladesh, Temburong Bridge, Brunei, the Punta Sierra Wind Farm in Chile, the Budapest-Belgrade High-Speed Railway in Hungary and Serbia, the Gwadar Port in Pakistan, the China-Laos Railway, Sinamalé Bridge in Maldives, Yamal LNG project in Russia, China-Belarus Industrial Park in Belarus, Peljesac Bridge in Croatia and the Colombo Port City and Hambantota Port in Sri Lanka.
Through the BRI, efforts have been made to enhance connectivity through initiatives such as the China-Europe Railway Express, new land-sea transit routes for the western region, China–Pakistan Economic Corridor (CPEC), Ethiopia-Djibouti railway, and the Pan-Asian railway network.
Since the China-Europe freight train service was launched, the freight trains have reached 216 cities in 25 European countries linking 108 Chinese cities, with more than 6.9 million TEU of goods handled through 73,000 trips. The number of China-Europe freight train trips increased by 17 percent year on year to 5,611 in the first four months of 2023.
Ethiopia-Djibouti railway has seen the passing of 1,824 passenger trains with the transportation of nearly 530,900 passengers during its five and half years of operation. China-Laos Railway has transported 14.43 million passengers in China and Laos over its 500 working days of operation.
The BRI also has a positive impact on bilateral trade between China and partner countries, hence its benefits both. The initiative has provided new platforms for international trade, since the BRI was launched 10 years ago, and the trade between China and participating countries has reached a new level.
Over the past decade since the initiative was proposed, China's imports and exports with countries along the Belt and Road have increased from 6.46 trillion yuan in 2013 to 13.76 trillion yuan in 2022, a cumulative growth of 1.1 times.
China's opening-up and cooperative policy gives hope for common prosperity and quicker economic growth to BRI countries to explore growth in the 1.4 billion people Chinese market which has more than 400 million middle-class residents.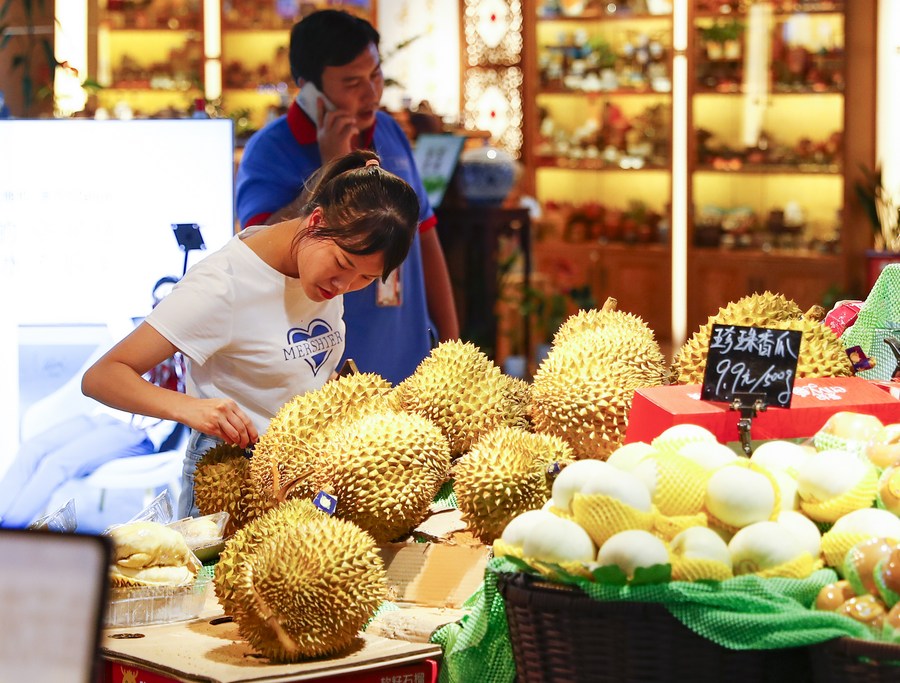 The BRI also supports export creation between the BRI countries and China. Since the initiative was proposed, many export creations originated from the BRI countries, and that export creation has not just come from expansion of the volume of existing products, but also from new products and new markets.
China was the largest export market for Thai durians last year, accounting for more than 96 percent of the total export volume valued at $3.09 billion. Kenya has started exporting its fresh avocados to China and planning to ship 20,000 tons of avocados to China this year. In a ground-breaking move, Pakistani mangoes are transported to China via a land route this year. Boosted by the zero-tariff agreement between China and Uganda, Uganda expects to export 100,000 metric tons of coffee to China every month this year. The Chinese customs unit has given permission to Sri Lanka to export 33 food products and 29 of those are aquatic products including sea cucumber. Afghanistan pine nuts became popular in China after air corridor resumption. Since Italy became the BRI partner in 2019, Italy's exports to China increased by 42 percent from 2019 to 2021.
Cross-border e-commerce, a new international cooperation platform for economic cooperation under the BRI, has emerged as a new highlight of practical cooperation in recent years, boosting two-way trade between China and countries along the BRI route. Cross-border e-commerce has many positive effects on the BRI, as it helps countries with the development of many industries including logistics, payment and digital development, and elevates the trade sector along the BRI route through digital and internet technologies.
The Belt and Road cooperation is expanding beyond the traditional political and economic scope to deeper and more essential areas of people-to-people exchanges, development experience and knowledge sharing, and national governance cooperation. BRI helps partner countries build local capacity by providing training and technology transfers for technology development, key equipment manufacturing, project construction and operations.
The BRI also has helped countries involved to remove development bottlenecks and realize the UN 2030 Agenda for Sustainable Development.
No doubt that countries and regions along the BRI routes are making remarkable progress in high-quality development, financial integration and people-to-people connectivity which is bringing tangible outcomes to all. The high-quality development in the new stage will further make the BRI a widely welcomed public good and the largest platform for international cooperation in today's world, injecting momentum into common development for all in the world.
The article reflects the author's opinions, and not necessarily the views of China Focus.