The Better Domestic Business Environment Is a Priority for Next Five Years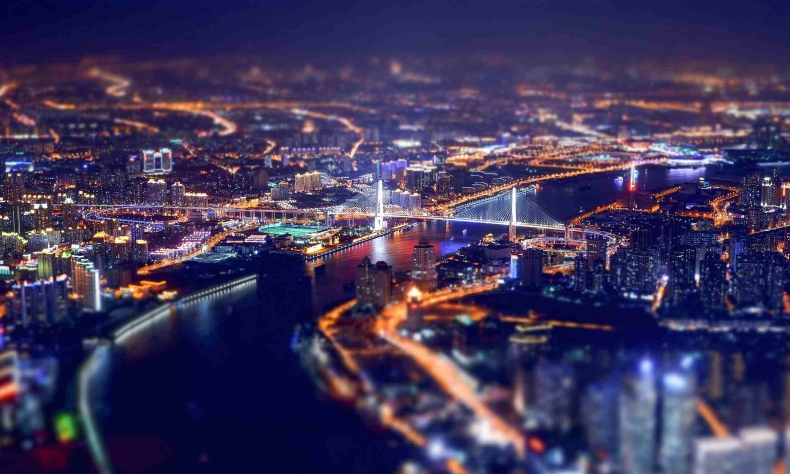 Building a strong domestic economy and a strong industrial base lay the foundation for corporate China's competitiveness on the international stage.
One of the central themes of this year's Two Sessions – the National People's Congress (NPC) and the National Committee of the Chinese People's Political Consultative Conference (CPPCC) – regards the improvement of China's business environment, in areas of attracting investment, domestic or foreign, and creating jobs and tax revenues for economic development, among others.
China's reform in the direction of a more open and fair business environment, especially in terms of providing a level playing field for all types of businesses, whether being SOEs or private enterprises, domestic or foreign, is destined to charge ahead regardless of the worldwide backlash against globalization as a result of the protectionist populace sentiment in some Western countries and in wake of the Covid-19 pandemic that is still ravaging in many parts of the world.
But China, being the largest trading nation in the world and maintaining the largest foreign exchange reserve in the world, cannot afford not to be at vanguard of free trade and free flow of capital. That is what all great powers in history did, and that is what development economics theories prescribe. To ask the world to heed our free trade and free capital flow gospel, we must start with our own economy at home.
The United States is not any different in that regard by the way, also purporting to purvey a strong faith in free trade and free flow of capital. President Biden declares that, unlike the previous administrations, the U.S. foreign policy will be very much hinged upon building a stronger domestic economy. And many states officials are going out of their way to court business and investment.
The foundation of any economy is the business environment that corporations operate in. The institutions, the soft infrastructure, the rules, regulations and the law all need to jointly contribute to providing better environment for business. What does it mean by better business environment, and in this case, what aspects of the business environment that the Chinese government is really focused on? Judging from the 14th Five-Year Plan (2021-2025) released during the two sessions, reform guideline document from the State Council last year and other recent actions from the relevant regulatory authorities, it includes at least the following aspects:
First, market access. In terms of market entry, China has already moved from a regime of an investment positive list to one of a negative list, which shrank again by 8 items last year. The negative list pertinent to foreign direct investment has also shrunk from 40 to 33 items. The Ministry of Commerce still publishes a list of industry sectors that particularly welcome foreign direct investment. This list keeps expanding, now to 127 items. So overall, China is becoming more open to the world, and it should. China now has established several free trade zones in a couple of cities. Maybe it is time to replicate the practices at these free trade zones in many more cities.
Second, it regards the set of reform goals of fostering a market-oriented, rule-of-law-driven, and fully internationalized business environment. These goals actually go without saying and they should be universal everywhere in the world. The essence of it is about limiting and institutionalizing government power. President Xi Jinping has a famous saying about it – confining the exercise of power within an institutional cage. Over the past year, we have seen a proliferation of administrative measures and policies issued by many local provincial and city governments to improve in this area, for example, from Beijing, Shanghai, and Qingdao. There appears to be a race going on inside the country among local governments to move faster and bolder towards these reform goals, as the competition among local governments to attract direct investment is really cutting-throat. So as it is abundantly clear, competition is good in the sense that before people contemplate about the Sino-US competition, there is already plenty of competition among local governments inside China.
Another important component of a better business environment regards competition policy and antitrust enforcement, especially related to the fast growing digital economy. Granted, market does wonderful things, but market is no panacea to everything. A better business environment also means competition among companies is healthy, consumer-friendly and ultimately social-welfare-enhancing. Things to rig the market, such as collusion, price fixing, resell price maintenance and a slew of abuse of market dominance practices are illegal under China's antimonopoly law.
For a long time, the competition authorities in China have taken a fairly laissez-faire attitude towards the rapid development of the e-commerce space. Now some of these Internet giants have grown so big and so powerful that they have essentially controlled the digital infrastructure of our entire economy. The abusive behaviors some of them have perpetrated do have implications touching upon the interests of millions of small businesses and consumers. Last year the central government put antitrust on the top list of policy objectives for this year. It is time to enforce the law vigorously and go after these shameful hustlers relentlessly.
A better business environment is something Premier Li Keqiang holds very dearly to his heart. Ever since becoming the premier eight years ago, he has been pushing the State Council to introduce policy measures targeting areas of improvement within the central government functions for a better business environment. He has also been prodding provincial leaders to do the same, and many coastal cities' municipal leadership has heeded the call by rolling out various decrees and regulations to make things easier for business. Shenzhen is a prime example of success in that regard.
Building a strong domestic economy and a strong industrial base lay the foundation for corporate China's competitiveness on the international stage. With a better business environment, domestic and foreign direct investment will come. Jobs will come. Tax revenues will come. And the economy will surge ahead. Like a wonderful lubricant that enables the smooth running of a machine, a better business environment will do its magic. In the 14th Five-Year Plan, building a better business environment appears to be exactly one of the important targets the government wants to achieve.
The author is a professor at the University of International Business and Economics (UIBE) and a research fellow at the Academy of China Open Economy Studies at UIBE.
The article reflects the author's opinions, and not necessarily the views of China Focus.