The Civil Actors' Role in China's COVID-19 Response Were Overlooked in Western Media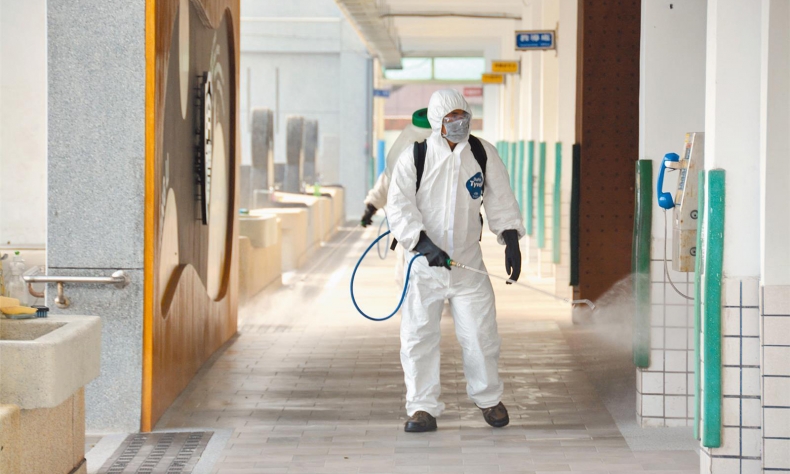 The outstanding and on-going performance of non-state actors in China during the pandemic deserves much more credit and acknowledgement for studies and media coverage.
For long, observers of Chinese politics believe China lacks a civil society, social organizations are perceived no more than extension of state institutions. Humanitarian emergency aid or disaster relief philanthropy as key function of civil society actually plays a key role in China's COVID19 outbreak response.
Two of the earliest and proactive civil actors responding to the outbreak was Chinese universities and foreign companies. Both did significant contribution, along with many other enterprises and social organizations, to help contain the spread of virus at the crucial early stage of outbreak by organizing medical supplies and Personal Protection Equipment (PPE) in terms of philanthropic donation.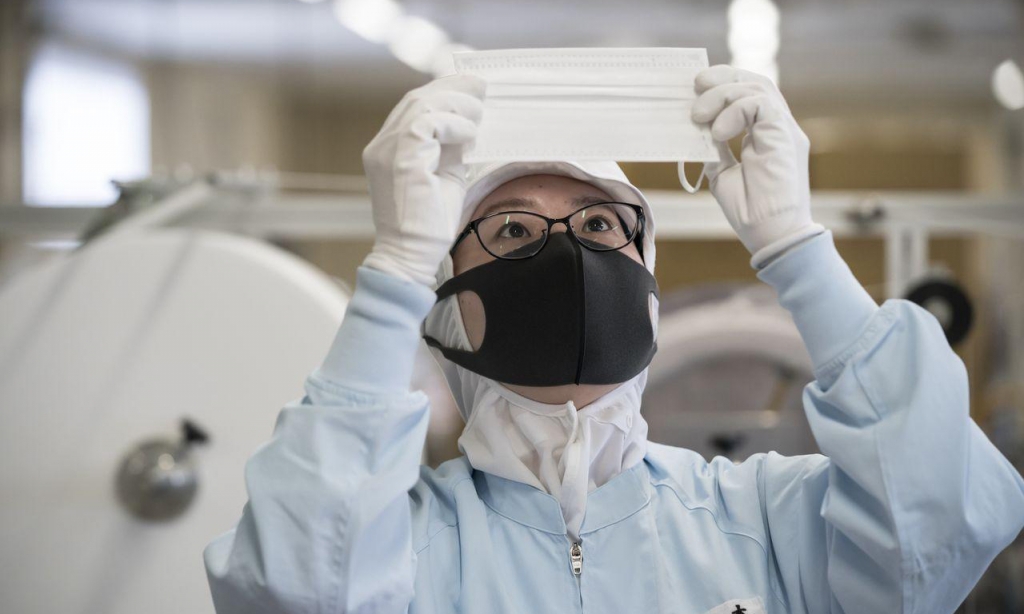 Wuhan University (WHU) a prestigious university founded in 1913, was at the 'epicenter' of China's outbreak in January. On Jan 24, the second day of Wuhan's lockdown, Wuhan University set up a special fund to call for domestic and international alumni's donation to help strengthen city's medical supplies. Also, University of Science and Technology of China (USTC), located in Anhui Province not far from Wuhan, also took fast action on Jan 27 calling for alumni's PPE donation to Wuhan. By Feb 27, a month since the Wuhan lockdown, the two universities' New York alumni group alone had donated US$50,000 PPE products to Wuhan. The WHU's special fund received nearly RMB 80 million Yuan in cash in total to purchase relevant medical products by the end of March. At the critical moment between late-Jan and mid-Feb when newly-constructed Covid-19 field hospitals in Wuhan were not running in full capacity, these PPE donations were invaluable to help save lives of both medical staff and patients.
Spain's INDITEX Group, the world's leading fashion group who owns brands like ZARA, Pull&Bear, was the first foreign companies respond to China's early outbreak. With China as the one of group's top markets, INDITEX owns dozens of fashion shops in major Chinese cities. On February 5, only 5 days after WHO declared the outbreak a Public Health Emergency of International Concern (PHEIC), INDITEX announced it would donate 1.2 million Euros PPE products, consisted several dispatches of 2.7 million pieces of masks, protective clothing and surgical goggles, to Tsinghua University Education Foundation (TUEF) in Beijing. With the help of Tsinghua's extensive alumni network, INDITEX and TUEF staff was able to distribute the desperately-needed PPE to the hospitals and relevant institutes in over 20 cities and provinces across China within couple of weeks, despite Hubei's and later a national lockdown that significantly cripple national transport capacity. It was widely-acknowledged by local recipients and media. The INDITEX PPE donation was only the tip of an iceberg – by Feb 6, only two weeks after Wuhan's lockdown, foreign companies' PPE donation to China has reached RMB 1.6 billion in cash-equivalent (see figure blow), with US firms as the top donors. According to Prof. Deng Guosheng of School of Public Administration, Tsinghua University, a total of 433 foreign companies have donated more than RMB 2.5 billion Yuan in goods and cash to China by mid-April.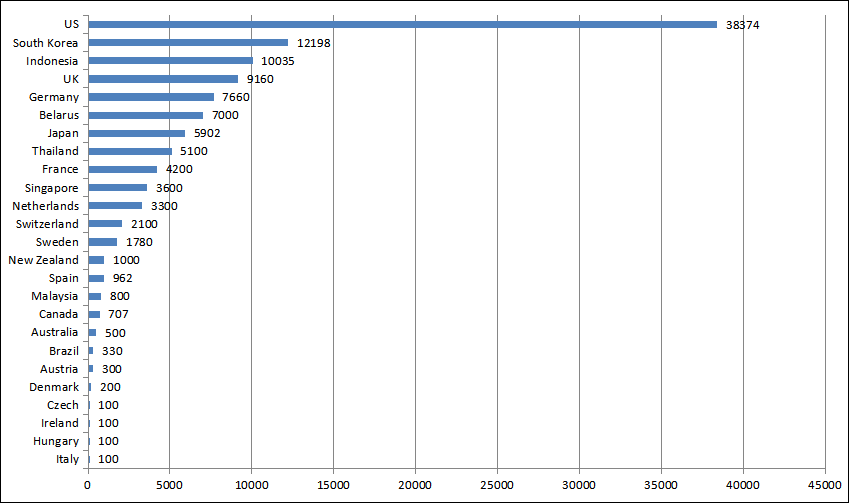 Similar funds & PPE raising projects were seen at least across 51 Chinese universities with extensive domestic & global alumni network between late January and early April. Millions of PPE and cash donated by the universities' alumni and partners around the globe were sent to Wuhan, to Hubei, and to other areas with fast-growing infection cases. With over RMB 2.5 billion Yuan worth of PPE and medical goods passed between international non-state actors through voluntary-philanthropic acts, mostly at the time when neither China nor the world developed good understandings on the novel Coronavirus, one couldn't help wondering whether China's "hoarding of PPE" actually exists and what it means.
Above is only part of the story. When China just controlled the domestic outbreak while many other countries began to suffer from global outbreak in late March and April, Chinese recipients quickly turned around to become donors returning the favor. On April 12, TUEF, on behalf of Tsinghua University, donated 100,000 surgical masks to its partner university – Politecnico di Milano, located at the 'epicenter' of Italy's outbreak; two days later, TUEF donated another 200,000 masks to Spanish National Health Management Institute. Later when infections and death toll in US surging, TUEF sent more than 200,000 masks to Boston and Seattle. Its 110,000 masks donation to Tokyo Metropolitan Government (TMG) was also highly appreciated. Back in mid-Feb, TMG kindly donated 10,000 much-needed medical protective suites to China's major hospitals in partnership with TUEF.
However, as PPE export surging from March, China's "shoddy PPE exports" quickly became another eye-catching title across western media. Similar with the "PPE hoarding" storyline, many of the stories feature state behavior with ill intent to rip off countries hard-hit by the virus. Based on my experience with TUEF's purchase of PPE products and donation-giving, this perception is not true. From March, when infection cases in Europe and North American began to surge, hundreds of foreign buyers from public and private sectors rushed to China competing for PPE supplies. When they failed in bidding with established manufactures recommended by Chinese government, many of them had to turn to a range of private manufacturers, some of them have just recently converted to PPE-making and with labor-protection class products not necessarily in full compliance with recipient countries' standards of medical PPE. I personally had to turn down some foreign universities' enquiries regarding PPE-purchase assistance, mostly due to potential quality-standards issues instead of products availability. In this aspect, TUEF made sure the donated PPE are the highest quality we can access to, and in full compliance with the recipient countries' laws, regulations as well as custom clearance procedures. Recently, I am also happy to see that China Ministry of Commerce has recently issued a series of mandates to further regulate China's PPE export market.
Tsinghua University is only one of the many social actors who are trying their best to help other countries. On March 21, Peking University Education Foundation (US) already launched a fundraising project to help get PPE for medical institutes in US. By the end of April, the project already donated over 78,000 pieces of PPE to more than 70 US hospitals, with an extra of 150,000 pieces PPE to hospitals and nursing homes in Canada. Many other non-state actors, including a wide range of education institutes, private firms and social organizations have been trying to offer assistance to those countries and regions ravaged by Covid-19. These social and market actors constitute a considerable force beyond Chinese state's efforts. However, it seems in "mainstream western media", civil philanthropies to help both China and the world to contain the virus spread are overlooked, or even be deliberately rejected.
For western studies on modern Chinese politics, the "Party-State" research paradigm, largely adapted from earlier studies on the Soviet Union, has been the dominant approach. Doctrine of this paradigm is that the ruling party directly or indirectly controls the whole state through a variety of institutions and organs in public and private sectors alike. Although such approach has been critiqued as static and superficial by influential Sinologists and China observers, as the country deepening  opening-up and reforms, it seems to be very popular among mainstream western media as a handy cognitive-template on China affairs. Its simplicity comes at the cost of real insights and underlying dynamics of Chinese socio-economic development. A distorted "Party-State" narrative plus some deep distrusts toward China's international behavior have led to a largely problematic story-telling on China's PPE donation or medical aid to other countries. To any seasoned China observers, such narrative is excessively narrow-minded, and it largely reveals the weakening confidence in western ideological and political system in face of a global crisis.
Civil actors and philanthropy have a key role to play in building a strong civil society. The outstanding and on-going performance of civil actors during the pandemic deserves much more credit and acknowledgement for studies and media coverage. The increasingly distorted cognition of "Party-State" as western media's narrative-template needs serious correction to better understand today's China and her interaction with a post-pandemic world, to bring more mutual trust and shared interests.
Dr. GAO Yang is the Director of Strategic Development & Research at Tsinghua University Education Foundation. He is an expert on Chinese political-economy with extensive research and working experience in New Zealand, Australia, US, and China.