The COVID-19 Counter-Narrative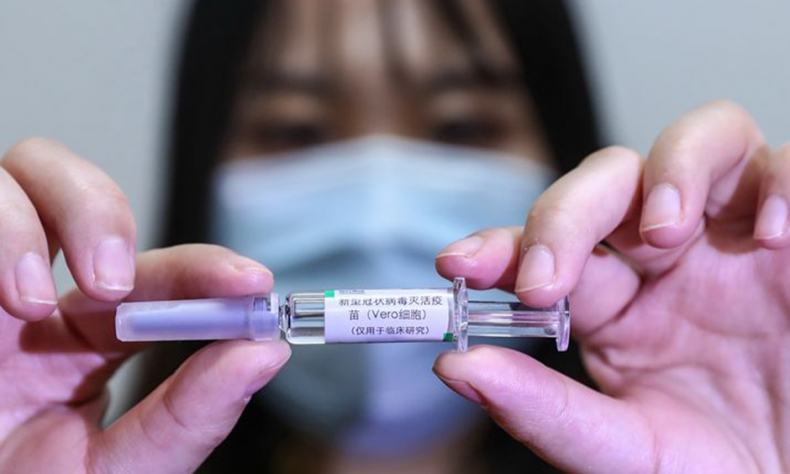 By working closely with India, the EU and others, China can and must play a leadership role in reforms that strengthen international organizations and multilateralism.
A new white paper, Fighting COVID-19: China in Action, published on June 7 by the State Council Information Office puts forward China's official account of its experiences with the novel coronavirus disease (COVID-19) and its vision for moving forward, both at home and abroad. 
One objective of the paper is to illustrate the effort by the whole society to cope with the severe public health crisis and preserve life first and foremost. China had the disadvantage of being affected first, but despite this, the most populous country in the world with many areas experiencing uneven levels of development still managed to control the outbreak and move onward to a new normal.
The paper provides new details on the fast-moving policy development and implementation that was necessary for containing the virus and lists a number of remarkable results. For example, of the more than 42,000 medical personnel deployed from around China to fight the outbreak in Wuhan, capital of the central province of Hubei where the outbreak was reported first, none was infected with COVID-19.
It also provides more details on the feat of building two emergency hospitals in record time, and how Wuhan carried out two rounds of mass COVID-19 screening for its more than 4.21 million households. There is a timeline of various efforts, illustrating how tactical changes have been made at various stages over the course of the outbreak.
The paper clearly aims to provide a factual counter-narrative to negative depictions that have emerged from some places, including the White House, that have promoted unfounded accusations and even disproven conspiracy theories which have maligned the Chinese Government, triggered racist discourses against Chinese people, their culture and their products, and inspired attacks on Asian people around the world.
Nevertheless, while the paper focuses primarily on the extraordinary accomplishments of effectively containing and suppressing a highly infectious, deadly new pathogen, it also acknowledges deficiencies in the national response system and says China will adopt a series of important measures to reinforce weak links.
Global implications
At a recent panel commemorating 70 years of China-India diplomatic ties, Vikram Misri, Indian Ambassador to China, argued that the pandemic reveals a deep need for reforming and strengthening multilateralism. The final part of the white paper acknowledges that, framing it as the need to improve international cooperation.
This runs contrary to the stand of U.S. President Donald Trump's administration, which throughout its tenure has consistently undermined international organizations and promoted instead a unilateral "America First" policy, culminating most recently in cutting funding for the World Health Organization and indicating it will quit the organization altogether.
While the paper is a powerful pushback against critics of China, it manages to strike a proper tone. This is a good thing. Beijing needs to proceed carefully and thoughtfully to counter criticism that China is exploiting the situation for diplomatic gains.
Nevertheless, by working closely with India, the EU and others, China can and must play a leadership role in reforms that strengthen international organizations and multilateralism. Not only will this help it achieve one of its primary foreign policy objectives–moving beyond American unilateralism to establish a more equitable multi-polar world–it will also open the way to new and necessary forms of global cooperation in a time of crisis.
History shows that crises can encourage cooperation or they can incite conflict. Moving toward the former is a movement away from the latter. It depends first on the vision and maturity of China to take a firm but flexible stand on a wide range of concerns in international relations presently, without constantly being baited by reactionary and destabilizing tactics from Washington and elsewhere. This paper reflects that inclination.
What the world needs
The paper indicates a number of positive steps forward that need to be taken globally. There are at least five major efforts that China might consider in partnership with others, and the paper touches directly on several of these.
The first is that global health governance needs a thorough assessment in light of its current strengths and weaknesses. This needs to happen quickly because the world still hasn't moved beyond this pandemic. Second and even third waves are happening in some places and are likely to pop up elsewhere. Cooperation is required on multiple fronts, including responses to existing and new outbreaks, coordinated travel policies, and of course vaccine research and development.
The second is closer cooperation between countries and better coordination of economic relief packages and other domestic and international efforts. Otherwise the attempt to repair global economic health, which is vital for everyone, might collapse into a morass of gross inefficiencies and zero-sum efforts that cause more harm than good.
The third is to consider advancing in a realistic way what some in Europe and elsewhere have called for–a type of international organization that oversees global intellectual property rights while also mitigating increasing security concerns related to various commercial technological developments. Such innovations are economically vital and play a significant role in confronting the pandemic, but some perceive them as threats that can undermine international security.
Although the paper makes no mention of this new idea, it should be explored as a potential solution to a wide-range of interrelated security concerns, including health. While the paper acknowledges the decisive role played by technology, including big data and artificial intelligence, not all countries have access to these resources. Consequently, it is important to bridge the digital divide and at the same time guard against a new type of imperialism and hegemony.
The fourth is to understand that disease outbreaks generally are related to environmental problems. Therefore, for the sake of global ecological and human health, international cooperation despite the White House's opposition on this front, must also advance.
The fifth is to seek and take every opportunity to be an agent for peace, to struggle against chaos and despair, and to avoid at all cost increasing conflict, especially wars, whether cold or hot.
The author is professor of politics and director of the International Graduate Program in Politics at East China Normal University in Shanghai