The Dawn of Peace Awaits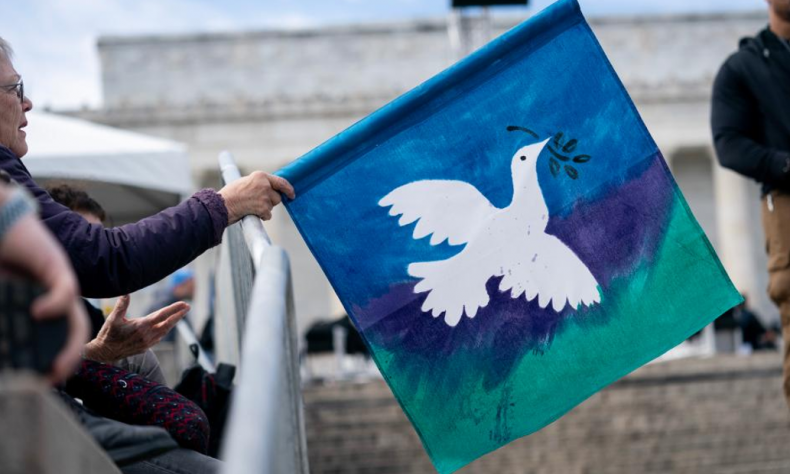 As flames engulf the Middle East, the world must turn its focus to extinguishing at least one battlefield, before the shadow of war grows even larger. All sides must set aside blame and work toward a just peace.
As the world's gaze shifts to the raging conflict in the Middle East, the prolonged war in Ukraine is entering a new phase. Behind closed doors in Malta on October 28-29, Ukrainian President Volodymyr Zelensky rallied support for his 10-point peace plan during two days of talks with officials from 66 countries—the third such high-level meeting following summits in Copenhagen, Denmark and Jeddah, Saudi Arabia.
With the Israeli-Palestinian clashes dominating headlines, Zelensky likely hopes to take this forum as an opportunity to regain international attention on the Russia-Ukraine conflict. Some Western media portrayed the talks as a test of Ukraine's ability to keep its allies invested.
The third talks on Ukraine's "peace formula" reaffirmed calls for Russian withdrawal, ending "hostilities and reparations." The meeting reached a principled stance, yet no tangible aid from the allies was pledged—Ukraine's expectations remain unfulfilled. Without being invited, Moscow condemned Malta for hosting the talks, denouncing the event as anti-Russia.
Yet amid escalating tensions, Beijing's consistent calls for peace remain a rare voice of reason. On October 31, Geng Shuang, China's deputy permanent representative to the United Nations, pointed out to the UN Security Council that the Ukraine crisis continues to drag on with millions of people displaced and with the humanitarian situation on the ground worrisome. "There are no winners in war or conflict, which will only bring suffering to innocent people."
China has been steadfastly advocating dialogues attended by all parties involved. China's special envoy for Eurasian affairs Li Hui toured Europe in May, starting in Ukraine and ending in Russia, forging consensus for negotiation. He called on the parties to the conflict to stop expecting a "panacea," but to "start with themselves," and "create conditions to stop the war and start to talk."
China has stated its stance on the Ukraine crisis clearly in its 12-point proposal released on February 24, which calls for respecting sovereignty, ending hostilities, protecting civilians and ceasing unilateral sanctions. The proposal has garnered broad international backing.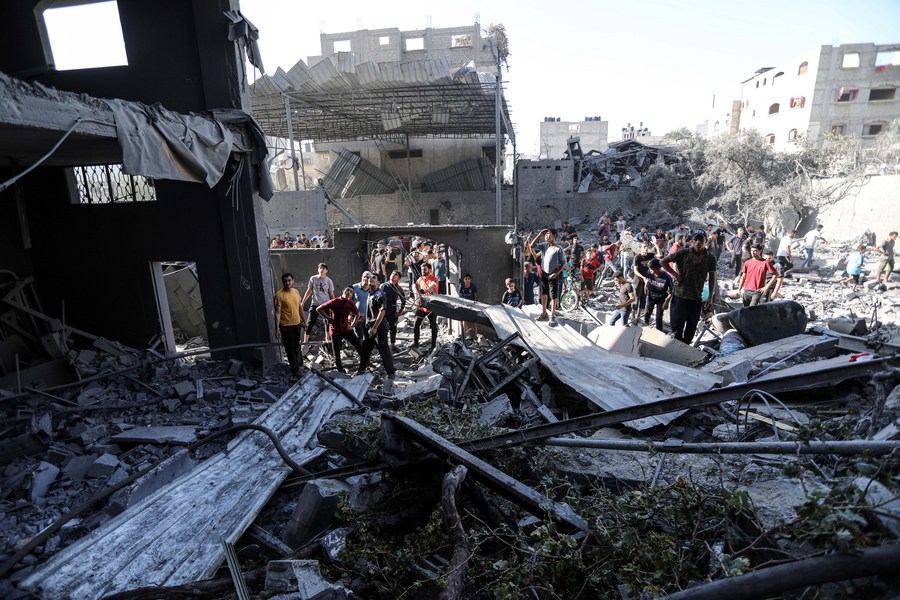 In an article published in the South China Morning Post in May, titled Why China's Pragmatic Peace Plan for the Ukraine Conflict May Also Be the Best, Dan Pototsky, a researcher at the Innovation Center for the Institute of World Economy and International Relations in Moscow, Russia, pointed out that China's proposals "have the best chance of success." According to him, China may be "the only mediator able to offer real economic incentives to all parties to the conflict," because its plan would allow both sides to back out of and recover from the conflict while reducing its impact on global supply chains.
Some American scholars seem to be reflecting on the nature of the conflict. In a jointly published article on October 29 in the National Interest, Ted Snider and Nicolai Petro, scholars of political science and columnists on U.S. foreign policy, called for a prompt end to the Ukraine crisis, stated that all parties share responsibility for it and pointed out "it is becoming horrifically clear that everyone would benefit from ending it."
Despite Zelensky's strong urging, U.S. Democrats and Republicans have yet to agree on whether or not to provide further assistance to Ukraine, particularly in light of the Israeli-Palestinian conflict. U.S. Congress now has valid justifications for its hesitancy. On October 29, newly elected Speaker of the U.S. House of Representatives, Mike Johnson, announced that he would introduce an independent Israel aid bill to the House. This has the potential to delay consideration of the White House's request for further aid to Ukraine. In an interview with Fox News, Johnson emphasized the need to prioritize current events in Israel. "There are a lot of things going on around the world that we have to address, and we will. But right now, what's happening in Israel takes immediate attention," he said.
The dawn of peace now appears. At the 10th Beijing Xiangshan Forum, an annual international military and security conference in Beijing, held on October 29-31, Russian Defense Minister Sergei Shoigu stated that Russia is prepared to engage in negotiations regarding a "postwar settlement." Shoigu indicated Russia's willingness to also discuss "coexistence" with the West, but asserted that Western nations must cease attempting to strategically defeat Russia.
As flames engulf the Middle East, the world must turn its focus to extinguishing at least one battlefield, before the shadow of war grows even larger. China's commitment to principled neutrality and pragmatic diplomacy offers a beacon of hope amid these crises. All sides must set aside blame and work toward a just peace.