The Essentiality of China-EU Cultural and People-to-People Exchanges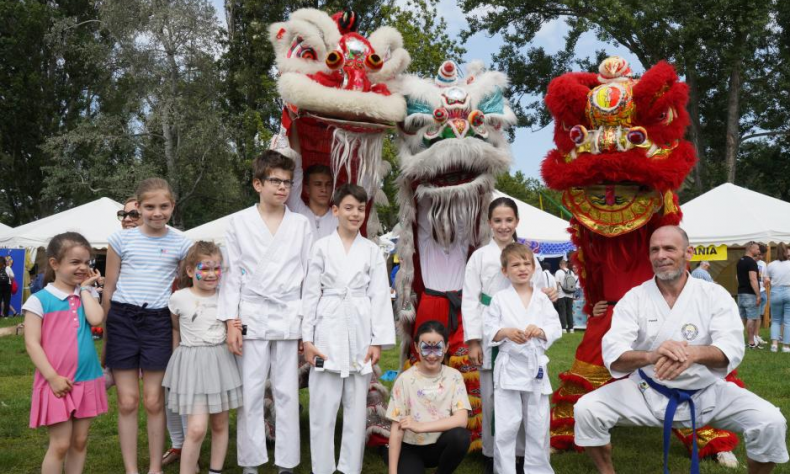 Constant and personal contact between partners is essential, whether in politics, or in joint ventures established in the business world.
How do cultural and people-to-people exchanges promote mutual understanding between China and Europe? The answer is epitomized in the venerable spirit of the ancient Silk Road, which once connected China and Europe, and its historical effect, which clearly inspired Xi Jinping's speech at the UNESCO headquarters in Paris during his visit to Europe in 2014, themed on the importance of maintaining and reinforcing inter-cultural exchanges and dialogues.
Four years later, Xi visited Spain to commemorate 45 years of bilateral diplomatic relations. He observed, in an article published by the Spanish press hours before his arrival, that both countries are equal possessors of rich cultural heritages that merit more in-depth experiential exchanges in regard to the protection of cultural relics. Xi moreover stated that both Chinese and Spanish are important languages globally. He furthermore highlighted that in that very year, 2018, Spanish had been incorporated into China's secondary education curriculum, and that there were more and more young Spaniards studying Chinese language and culture at Spain's China Cultural Center and Confucius Institutes. Xi's article also alluded specifically to our distinguished sinologist Alicia Relinque, who in 2017 received the Special Book Award granted by the Chinese government for her translation of Chinese classic literature. In this connection it mentioned also Spain's most celebrated intellectual giants Miguel de Cervantes and José Ortega y Gasset. Cultural and people-to-people exchanges were hence prominent in the presidential text.
On a broader horizon, cultural and people-to-people exchanges promoting East-West, North-South understanding also constituted the hallmark of the International Olympic Committee during Juan Antonio Samaranch's presidency. Instrumental in selecting Beijing as the host city of the 2008 Olympic Games, he became known in China, in his capacity as co-chairman with former vice president of the National Committee of the Chinese People's Political Consultative Conference Hu Qili of the Spain-China Forum, "grandfather Sa."
Meanwhile, Eugenio Bregolat Obiols, honorary professor since 2013 of the Zhou Enlai School of Government of Nankai University in Tianjin, set a world diplomacy record in being three-time ambassador to China.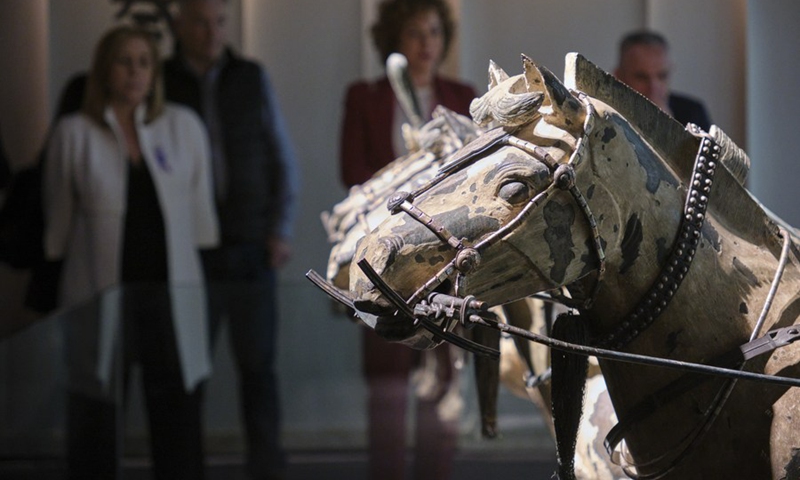 Also noteworthy is the extraordinary work of Barcelona professor Pedro Nueno, honorary president of the China Europe International Business School (CEIBS) in Pudong, Shanghai, in mobilizing resources and fostering high-level effective business interaction and people-to-people exchanges with China. Thousands of Chinese and international students have graduated from CEIBS with a cosmopolitan education. Nueno's efforts to expand China's global business presence put him on the invitation list of a meeting with newly elected CPC Central Committee General Secretary Xi Jinping in December 2012, attended by 20 foreign experts. Nueno gave the event's first speech and talked about how the Chinese government was perceived by the rest of the world and shared his opinions about China's priorities.
Nueno received the prestigious Magnolia Gold Award, presented to foreigners by the Shanghai government in 2007, and the aforementioned Friendship Award – the People's Republic of China's highest award to "foreign experts who have made outstanding contributions to the country's economic and social progress" – in 2009. And in 2014, Beijing presented Nueno with an outstanding contribution award in recognition of his 30 years of work towards advancing the country's education.
Former High Representative for the Common Foreign and Security Policy of the European Union, and former Secretary General of NATO Javier Solana has also devoted considerable time and effort to cultivating Spain's optimal relationship with China. Solana is noted for his 2015 article, published in Project Syndicate, titled "China and Global Governance" wherein he holds that, "the West has failed to accord China – much less the other major emerging economies – the degree of influence over global governance structures that it merits." Displaying considerable foresight, Solana concluded: "But this is about to change because China has decided that it will no longer sit still for it."
Solana's sensitivity to China's role in promoting a continuous and meticulous dialogue among civilizations that, like a garden, require constant cultivation, is based on his many visits to Beijing and interaction over decades with its government authorities. "Spain is playing a key role in deepening relations between Europe and China," Solana said during Xi's last visit to Madrid. Solana is now president of ESADE Center for Economy and Geopolitics and a professor at ESADE Business and Law School, one of the most influential of its kind in Europe. He is also president of the Prado Museum which, together with the Thyssen-Bornemisza National Museum and the Reina Sofía Museum in Madrid, constitutes the famous Golden Triangle of Art at the center of Spain's capital. The so-called triangle is part of the "Paseo del Prado and Buen Retiro, a landscape of Arts and Sciences," inscribed on UNESCO's World Heritage List during the UNESCO session held online and chaired from Fuzhou in 2021.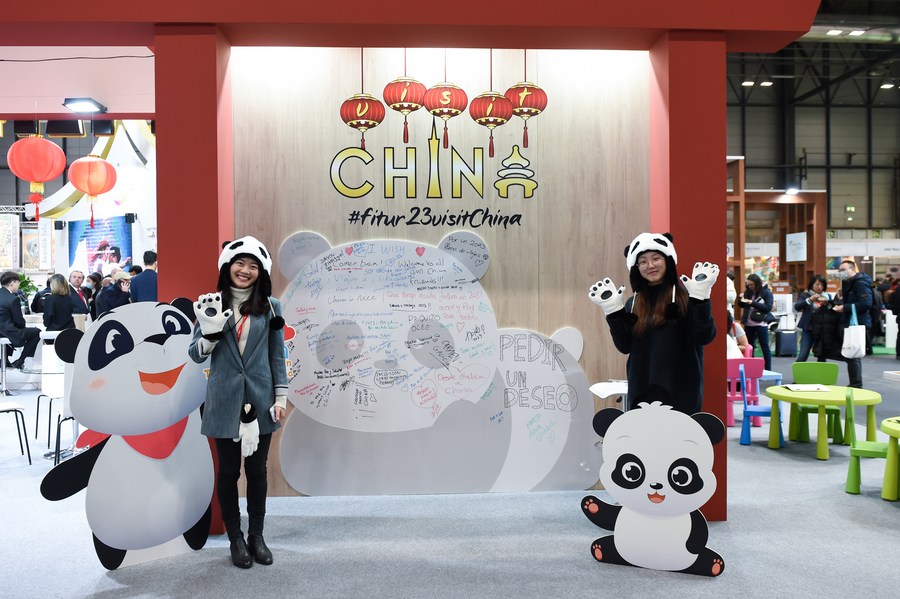 This central, broad space embodies the 17th and 18th century aspiration to create a utopian society, linked to the enlightened concept of democratization of knowledge, which wielded major influence in Latin America. It also includes a group of key political and financial institutions, as well as galleries exhibiting artworks unique to Europe. Mutatis mutandi [with things changed that should be changed], the Spanish equivalent of the Beijing Central Axis, a UNESCO World Heritage candidate site encompassing some of the world's most impressive cultural focuses and whose accumulation of centuries of civilizational encounters and dialogues, including East-West dialogue and high diplomacy, has magnetized attention among European VIPs and decision-makers.
As a connoisseur of East Asian philosophy, French intellectual André Malraux also deserves mention here. His example, again, shows how much culture can do in contributing to mutual understanding among nations. Malraux was President Richard Nixon's key consultant in the West prior to his visit to China to meet Chairman Mao and renew China-U.S. relations, and most notably in regard to the momentous Shanghai Communiqué.
Five-hundred years ago, Miguel de Cervantes, widely regarded as the greatest master of the Spanish language and one of the classic Western writers, had two complementary dreams. One was the desire to settle in the America discovered by Christopher Columbus in 1492, thus to expand his worldview. The other was his avant-garde intention to move to Beijing in order to learn about the fundamental civilization of East Asia and teach the Spanish language there. Ultimately Cervantes, creator of Don Quixote, did not fulfill these dreams, but that he has inspired his millions of Latin American readers is apparent in that, when looking at China today from the other side of the Pacific, they clearly share his determination not to let such vast geographic distance deter them from discovering the unknown. China is the largest trading partner of a significant proportion of Spanish-speaking countries on the American continent, which are also participants in the Belt and Road Initiative.
Constant and personal contact between partners is essential, whether in politics, or in joint ventures established in the business world. The titanic effort to enhance diplomacy and/or connectivity between countries also hinges on and may improve understanding between cultures.
The foregoing examples underline the importance of the cross-fertilization approach of culture and people-to-people exchanges, both throughout history and currently. All are essential to promoting mutual understanding between Europe and China.
Augusto Soto is director of the Spain-based Dialogue with China Project.