The Future of Afghanistan: Corridor of Peace and Prosperity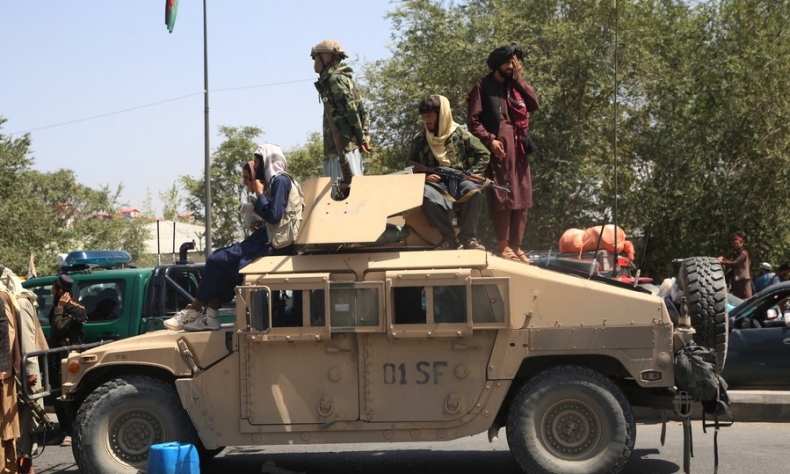 Through these long-term development aid and investments, the world can help Afghanistan sustain peace and stand on its own feet. A peaceful Afghanistan with stable business environment and human resources will be beneficial for everyone.
Afghanistan is in the need of help. It needs help to overcome the shadows of the 40-year long war and civil conflicts. The war and civil conflicts have shaken the social and economic fabric of the country. Economic opportunities are rare and social disturbance is widely spread in the country.
During the last 40 years, only the brief period of Taliban rule was considered stable and peaceful. It ended with the start of the war on terror after the 9/11 incident. Taliban government was overthrown by the US-led forces and a new era of violence started. The US army entered Afghanistan with carpet bombing and the country had to bear the worst impacts of ruthless war on terror. It has engulfed hundreds of thousands of lives. After 20 years of war and continuous claims of victory, the US and its allied forces have left Afghanistan. Now again Taliban has taken over the country and they have promised to bring back stability and peace.
However, the ground realities are scary. The continuous war and civil conflicts have introduced multifaceted problems including less economic development and more uncertainty. Poverty incidence rate is extremely high. According to the Afghan government statistics, the multidimensional poverty index for Afghanistan is 51.7 percent. There is no job security. The government indicates that 81 percent jobs are insecure. Skill levels are not refined to suit the needs of markets. It results in a higher unemployment rate, which is 11.7 percent. Food insecurity is prevalent and according to WFP 2019, 12.5 million people are severely in food insecurity.
Access to affordable and reliable energy is another area of concern. These factors negatively impacted the human development index of the country and Afghanistan falls at the bottom on human development index (170). Although every segment of society is bearing the brunt of weak economic growth, youth is the most affected segment. The young generation is struggling to cope with the situation. They are struggling to get quality education and livelihood opportunities.
The weak business environment further complicates the situation. Afghanistan has been ranked at 173rd place on ease of doing business. The ranking of individual indicators also presents a dismal picture. The worst performing indicators are dealing with construction permits (183), registering property (186), getting electricity (173) paying taxes (178), and trading across border (177).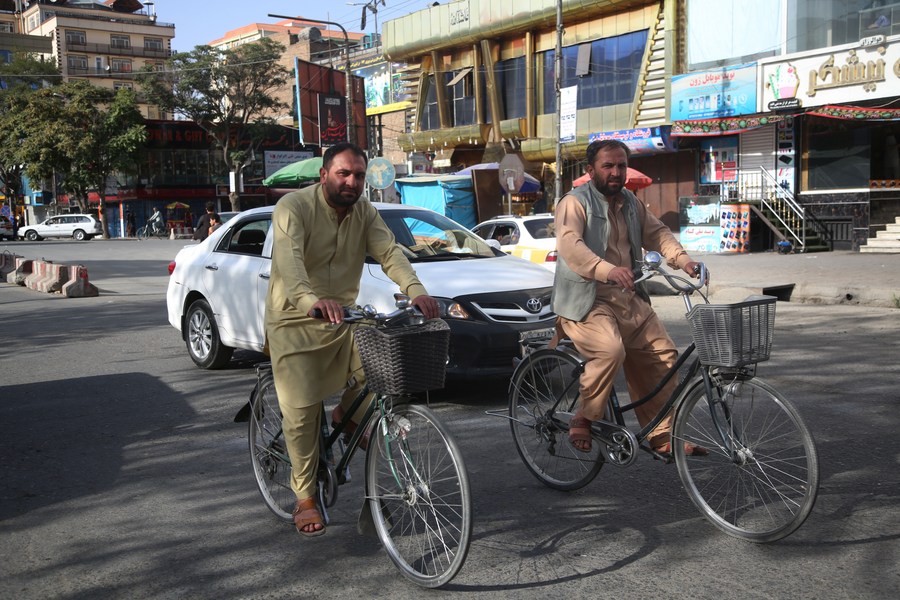 Many international organizations and countries like World Bank, EU, DFID, USAID, IDRC, GIZ, European countries, Saudi Arabia, etc. were trying to help Afghanistan. The world also established forums like the Ministerial Conference on Afghanistan, Heart of Asia Forum, tri-lateral forum. Unfortunately, these initiatives could not deliver the promise of a stable and prosperous Afghanistan. The major reasons for the failure were political interference, self-centric games, conditionalities ranging from social to political spheres and little or no understanding of Afghanistan.
In this context, China and Pakistan can join hands to present alternative and practical options and solutions for Afghanistan. There are certain merits that make the duo a perfect combination to assist Afghanistan to realize the dream of peace and development. First, it is well-established fact that China does not come with political strings or teaching material of democracy, etc. China keeps business simple and runs it on the economic rationales. Second, Pakistan has a deep understanding of Afghanistan. Pakistan also has all the experience of dealing with Taliban and Afghanistan. Thus, the combination of the two countries would be an excellent initiative. On top of everything, the Belt and Road Initiative (BRI) and China-Pakistan Economic Corridor (CPEC) are the best available options for assisting Afghanistan.
The good thing is that Afghanistan, irrespective of who is in power, has keen interest to join CPEC. Taliban also said it welcomed the investment. However, to make it a success Pakistan and China will have to work more closely with the future Afghan government. They should develop a concrete plan for the extension of CPEC by working together with the Afghan government and other stakeholders. It is suggested that the expansion plan of CPEC should focus on three areas: 1) improvement of business environment, 2) infrastructure construction and 3) human capital. There should be specialized programs that can provide urgent relief to people. For example, presently Afghanistan is looking for opportunities that can help create infrastructure and livelihood opportunities. Afghanistan is in dire need of jobs, as many young people are looking for work. Thus, Pakistan and China should devise some infrastructure programs for the reconstruction of the war-torn country.
Skill development would be another area, which must be prioritized in CPEC expansion plan. Owning to continuous war and conflicts, Afghanistan could not invest in vocational training for its people, which is a major reason for job insecurity in the country. Pakistan can perform the job easily, as there will be no language barrier because Pashto is one of the major languages of Pakistan. On top of that, millions of Afghan people have been trained and educated in Pakistan. They spent decades in Pakistan. So, it would be easy for Pakistan to impart training and skills. For that purpose, Pakistan and China can also launch joint skill development. The implementation of programs can be started from refugees' camps in Pakistan.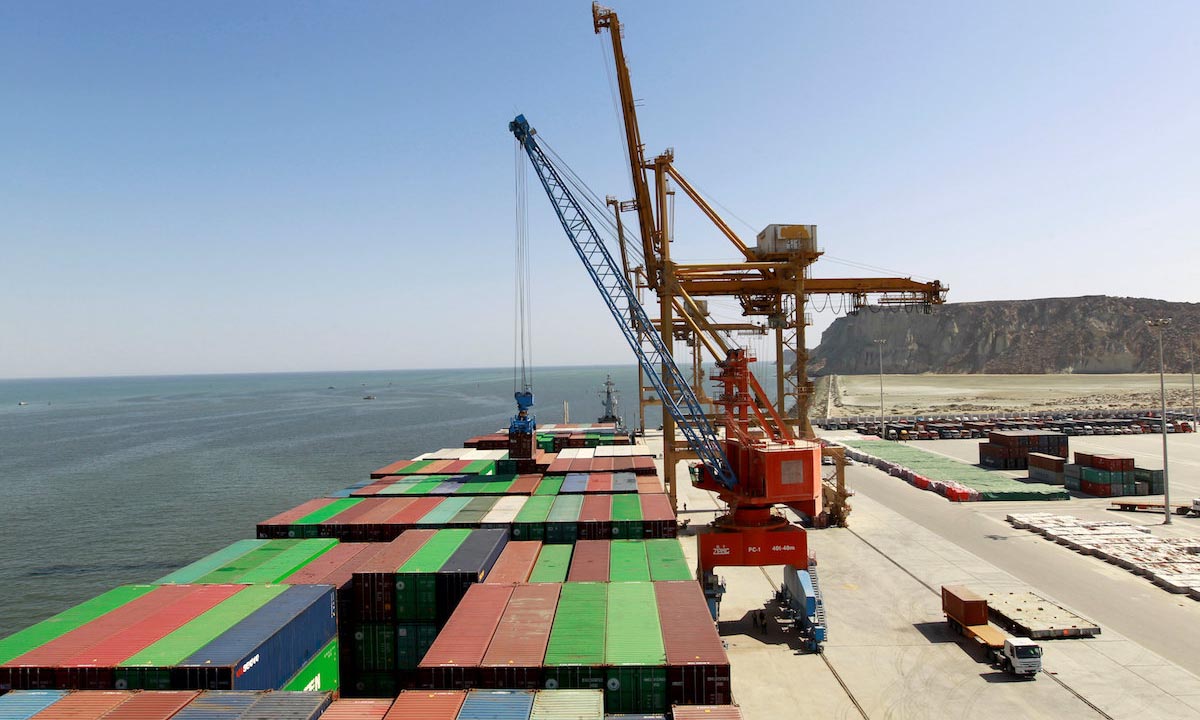 Second, China can also launch a special corridor with the name of "Corridor of Peace and Prosperity" (CPP) under the Belt and Road Initiative. The goal of the CPP should be to promote peace through development. The concept of peace through development is also very close to the Chinese philosophy of international relations and shared prosperity. A new corridor would be a win-win proposition. China will be able to pilot the concept of shared prosperity and Afghanistan will be able to create momentum in the national economy.
The main objective of the corridor should be to turn Afghanistan into a transit trade hub. For that purpose, China will have reasons to invest in transport, communication infrastructure, and improving local business environment. However, China will have to keep in mind that Afghanistan does not have financial resources yet. Thus, Build-Operate-Transfer (BOT) would be a best-suited model for Afghanistan's reconstruction.
The CPP corridor can be linked to other initiatives like China-Central Asia-West Asia Corridor. Special initiatives can also be designed under the umbrella of Shanghai Cooperation Organization (SCO), which can bring additional financial resources. China can also help mobilize resources from Asian Infrastructure Investment Bank (AIIB) to meet the urgent needs of Afghanistan.
Besides, other countries can also join the CPP. Iran can extend Khaf-Herat railway and join the CPP. Middle Corridor of Turkey can also look for avenues of cooperation. Islamabad-Tehran-Istanbul railway line can also be extended to Afghanistan and create linkages with CPP.
Through these long-term development aids and investments, the world can help Afghanistan sustain peace and stand on its own feet. A peaceful Afghanistan with a stable business environment and human resources will be beneficial for everyone. Peaceful Afghanistan will help connect Central Asia with South Asia. It will open new windows of opportunities. It is acknowledged that South Asia is energy hungry while Central Asia is rich in energy. Central Asia is looking for opportunities to create linkages with South Asian countries for export of energy. South Asia is also extremely interested in enhancing trade and economic linkages with Central Asia. South Asia looks Central Asia as a potential market. The only bottleneck at that point of time is unstable Afghanistan and weak infrastructure of connectivity. By investing in infrastructure and rebuilding peace, this bottleneck can be removed, and a new era of regional cooperation will open.
In conclusion, a peaceful Afghanistan will also provide support for the other regional and global initiatives like CPEC, BRI, etc. China will benefit from a peaceful and stable Afghanistan, as Taliban has already assured the Chinese government that Taliban will ensure the safety of Chinese personals, who work in Afghanistan. Moreover, Taliban also assured that no terrorist group will be allowed to operate from the soil of Afghanistan.
The article reflects the author's opinions, and not necessarily the views of China Focus.
Copyedited by Liu Xiaomin