The Great Stabilizer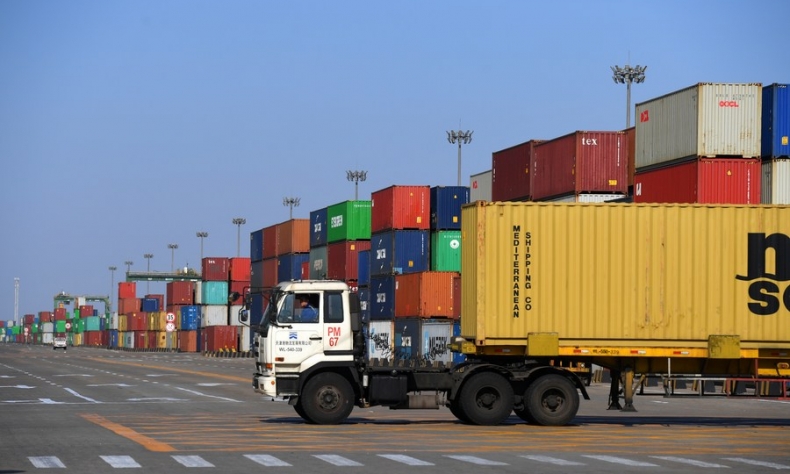 China's robust foreign trade can serve as a locomotive to lift global economic growth and as a prerequisite for stabilizing global trade.
In late September, China's Ministry of Commerce (MOFCOM) detailed new measures to stabilize and upgrade foreign trade.
Previous policies offer tax incentives to foreign trade companies. From the investor's perspective, these tax incentives are legitimate tools for reasonable tax planning and cost savings. The new measures, however, prioritize the timely delivery of ordered goods.
The 132nd China Import and Export Fair opened on October 15, right around the time of year Chinese businesses receive most foreign orders. In the first eight months of this year, China's imports and exports jumped by 10.1 percent year on year, with many foreign orders expiring in the very near future.
Meanwhile, COVID-19-related restrictions are disrupting production and circulation, crimping foreign trade. The MOFCOM had no choice but to issue the new measures to shore up foreign trade and ensure the timely delivery of goods.
Thanks to the efforts exerted over four decades, China has created a vault of assets for foreign trade. As the biggest trading power in the world, China is a staunch advocate of the multilateral trade system and economic globalization. A well-developed industrial chain makes China a goods and services provider with strong international competitiveness. Free trade treaties between the country and its trading partners are strong bonds that closely connect all parties involved.
This solid foundation has carried China through various COVID-19-triggered hardships. What's more, China's foreign trade is on the up thanks to a range of policies to boost economic growth, especially foreign trade. It's crucial for exporters to produce and deliver orders as scheduled. There are only two months to go before 2022 comes to a close, and uncertainty lingers as to whether a number of Chinese companies can honor their trade agreements. This is another underlying factor for the ministry's issuing new measures, revealing the Chinese Government's emphasis on business credibility.
In the past two years or so, a number of Chinese businesses have faced the threats of getting their orders canceled as well as seeing goods, and payments, rejected on the part of foreign trade partners. Though the result of force majeure, the aforementioned seriously damaged Chinese companies.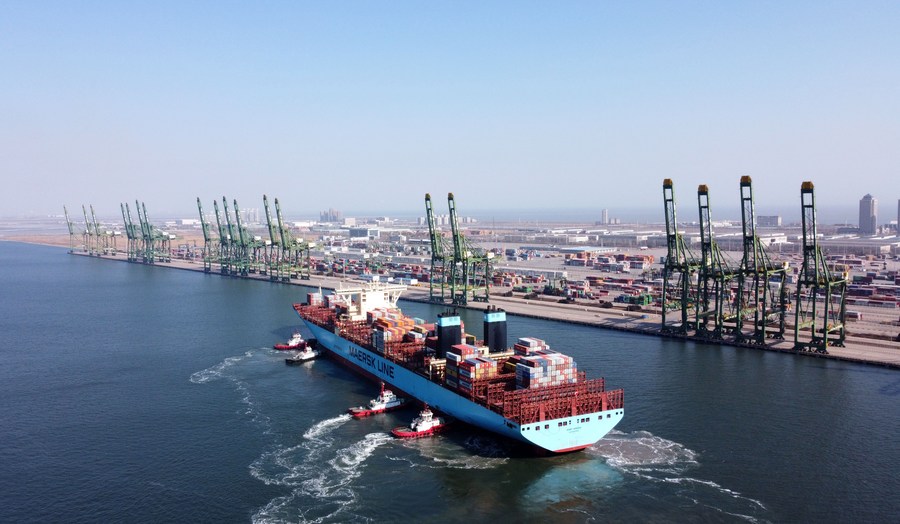 To fulfill trade contracts is to preserve business credibility. The recently released measures demand the guaranteed timely delivery of foreign orders through supportive efforts in production and transportation capacity, as well as labor supply, within the context of COVID-19 containment. Conditions for mid- and long-term coverage in terms of export credit insurance, protecting an exporter of products and services against the risk of non-payment by a foreign buyer, should be improved and special accounts for foreign exchange funds must be put in place as quickly as possible.
The policies further reveal China's complete confidence in its ability to fulfill trade agreements. As long as its companies receive orders from outside the country's borders, China will try its very best to enable them to honor their agreements as scheduled.
The ability to manage foreign trade orders mainly depends on two factors. First is a smooth production process. Many companies have made basic living and medical care arrangements for their staff so they can continue their work inside the factories under closed-loop management should their cities be locked down due to COVID-19 flare-ups.
Second is the smooth transportation of goods to their different destinations. Relevant departments like the MOFCOM and Ministry of Transport work closely together to warrant an uninterrupted flow of export-oriented goods. The General Administration of Customs of China has streamlined customs procedures and eliminated arbitrary fee charges at certain ports to relieve companies of their foreign trade costs.
China's robust foreign trade can serve as a locomotive to lift global economic growth and as a prerequisite for stabilizing global trade. The Chinese Government's policy guidance not only helps stabilize the world market and boost international confidence in economic recovery, but also lays the foundation for further global cooperation in trade.