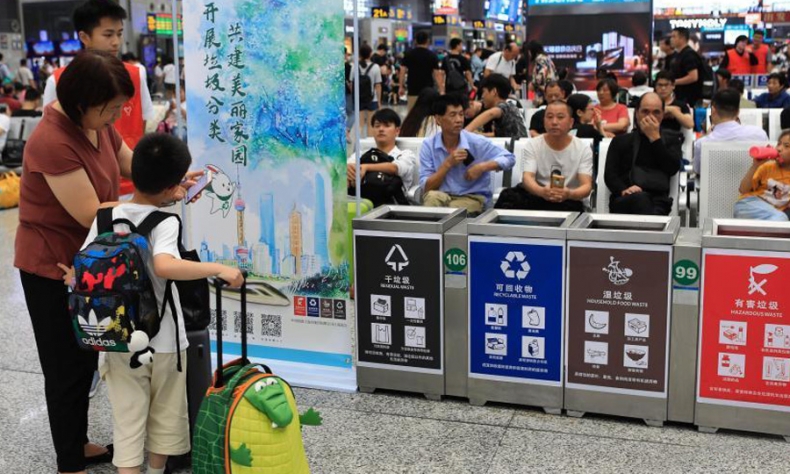 The Necessity of Waste Sorting
Leaving a healthy planet for future generations is our moral obligation. Therefore, every well-intended effort should be supported and actively adopted to keep our planet clean and green.
China is revising its legal framework in light of the world's growing environmental problems. Laws are being amended and new approaches are being adopted to lessen the negative impact of human activity on our planet.
Last month, an amendment to the Law on Prevention and Control of Environmental Pollution by Solid Waste was submitted to the legislators for deliberation as the Standing Committee of the National People's Congress started its bimonthly session. This much-awaited step requires local governments above the county-level to institute measures for sorting waste so that its disposal can be made eco-friendly. The rules will apply to all stages of the process – from collection and transport to the final scrapping of waste.
This amendment is a continuation of a process initiated in the year 2000 when assorted bins were installed in public places in eight large cities. By 2017, the program had expanded to 46 cities. At the start of this year, a "no-waste city" plan was launched in 16 urban areas and early last month 300 major cities came onboard.
This push comes at a time when China is rising as a global environmental leader. World leaders have put faith in China to save the 2015 Paris Agreement on climate change and the country is already ahead in implementing the targets it set at the accord.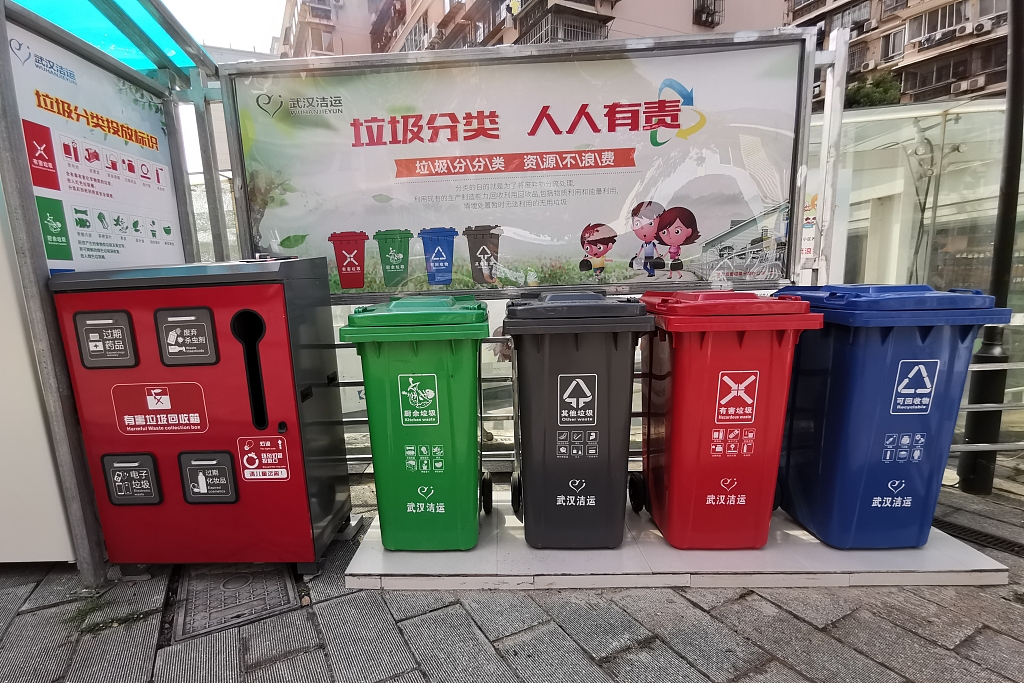 China's successes in endeavors like reducing air pollution give hope to the achievement of its latest waste management plans. However, their benefits can only be truly realized by overcoming the challenges associated with them.
As urbanization and living standards rise, so does the volume of refuse. Unlike the West, most Chinese urbanites live in apartment blocks which makes sorting even more necessary.
The problem is also severe in rural areas where farmers have been dumping litter near rivers for decades – causing pollution that has reduced their crop harvests. In addition to targeting residential and industrial areas, these sorting measures will also have to focus on rural agricultural areas to achieve meaningful and wide-ranging results.
The answer to how sorting contributes to improving the environment lies in recycling. Presently, a sizable part of China's waste is deposited in landfills or is incinerated. If national habits of reusing natural resources are not instilled, the vicious cycle of producing and dumping non-degradable materials will continue.
Increased recycling will mean increased sources of secondary raw materials, which in turn will reduce the strain on the degradation of natural capital. To encourage this process, sorting comes into play. As no country has been able to make the sifting of recyclable items at garbage dumps economically feasible, the only viable option is for its citizens to separate them at the source.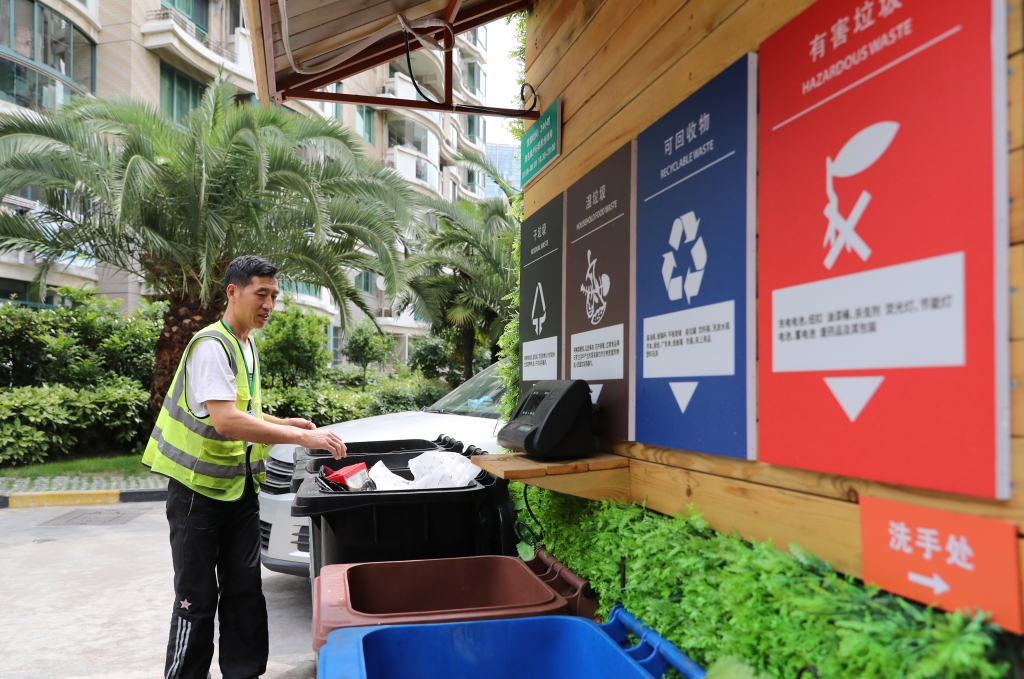 Shanghai has taken the lead in implementing the new sorting system. This practice was introduced with effect on July 1 through a multi-pronged plan. Starting from the source, the plan discourages the amount of garbage produced, requires different types of scrap to be transported separately and will also improve treatment facilities.
City authorities have also instituted a penalty and reward-based system. Violators are slapped with fines, and a "Green Account" in a mobile phone app allows users to collect green points – which can redeemed for living goods – for disposing garbage according to its type. The use of technology has been quite helpful in encouraging people to learn and adopt this new lifestyle.
Alipay, the financial arm of the Alibaba group, has also launched mobile phone mini-programs to assist Shanghai residents in understanding the new regulations. By teaching them which bins to use for different types of waste, the app is helping the city administration institute this change. Likewise, a VR game, developed by VitrellaCore and based on the same concept, has grabbed the attention of the online community and led to widespread discussion. Taking advantage of the smartphone craze, these apps are nurturing a culture that will transform the habits of millions of people.
Community participation, which is also encouraged under the amendment to the law on solid waste, is a prerequisite for the success of the legislation. To collect communal feedback, the standard of charges for waste disposal to be drafted by local governments will be made public before their application.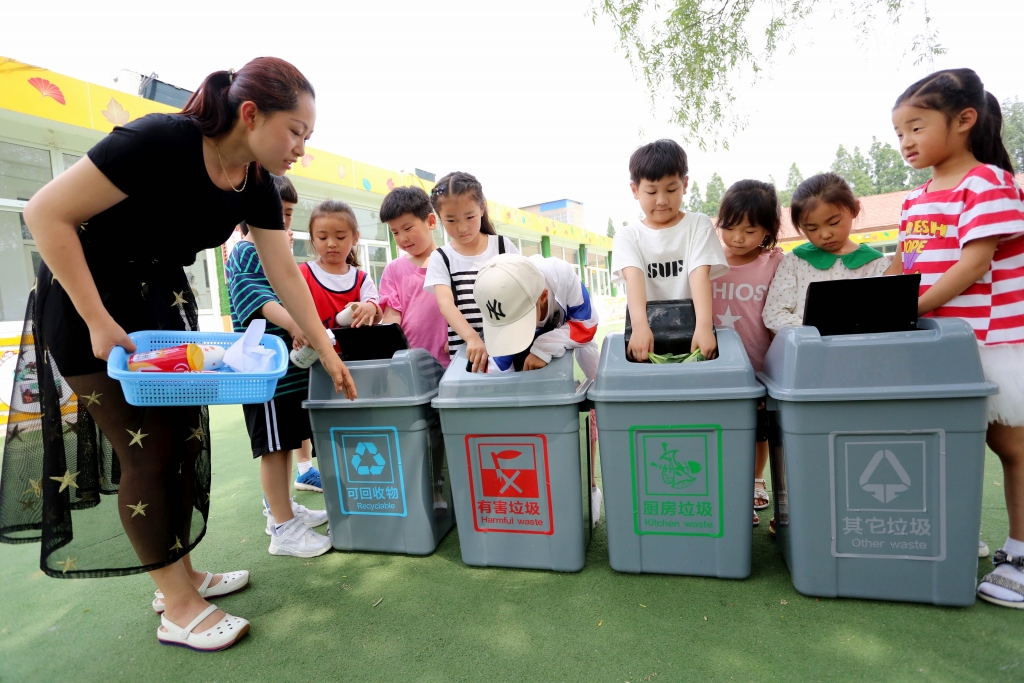 Over 90% of respondents to a recent survey carried out by the Ministry of Ecology and Environment believed that waste sorting is necessary. However, just 30% said they were doing "well" or "very well" to address the issue. The poll shows that a lot needs to be done to get this practice embedded in the everyday lives of citizens.
An effective method adopted by Shanghai and Xiamen is to introduce the concept of sorting trash by incorporating them in reading materials for young children. This approach has been so effective that there have been cases where children have actually guided their parents on sorting their trash.
The ongoing government campaign is a welcome move considering the grave eco-challenges of today. Leaving a healthy planet for future generations is our moral obligation. Therefore, every well-intended effort should be supported and actively adopted to keep our planet clean and green.
Daniel Hyatt is a Pakistan-based freelance journalist and commentator on modern China.
Opinion articles reflect the views of their authors only, not necessarily those of China Focus.