The Power of Youth in Advancing Global Communication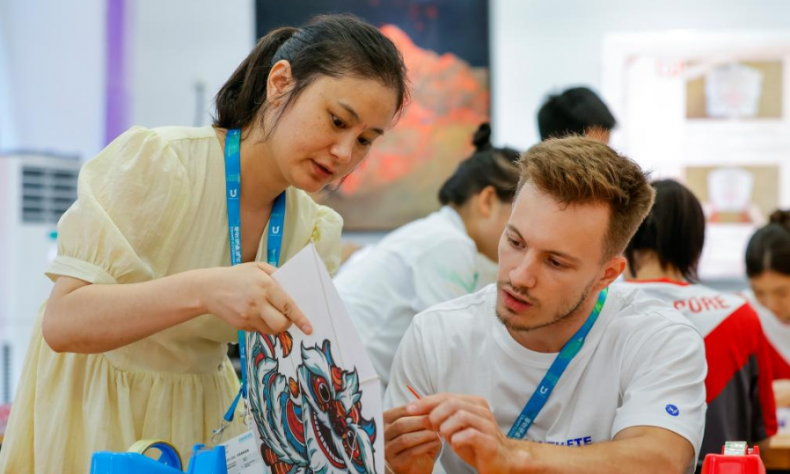 Only through communication and dialogue can we enhance mutual understanding, eliminate misunderstandings, and build trust.
In today's world, technology and transportation have brought us closer together than ever before. This, however, means that we are more vulnerable to challenges that arise from different cultures, values, and opinions.
To better address global challenges, more efforts should be made to harness the power of youth in promoting dialogue, fostering consensus, and enhancing mutual understanding, attendees said at the Global Young Leaders Dialogue (GYLD) 2023 Annual Forum recently held by the Center for China and Globalization (CCG) in Beijing.
Communication deficit
According to the Sustainable Development Goals (SDGs) Progress Report released by the United Nations (UN), just 12 percent of the SDGs are on track, while more than 30 percent have been stalled or gone into reverse.
The most important reason behind this dilemma is that "the world is suffering from a severe case of communication deficit," said Alfredo Montufar-Helu, head of the China Center for Economics and Business of The Conference Board, at the forum.
If the younger generation wants to contribute to sustainable development, "it has to be first and foremost overcoming the communication deficit that is disrupting global governance," he added.
Indeed, effective communication is essential in our globalized society, as it helps to establish trust and mutual understanding, which are the cornerstones of strong relationships. It enables people and nations to interact and cooperate with each other, build trust, and resolve conflicts.
Koen Smeets, a scholar at the Yenching Academy of Peking University, shared that he has learned more from living in China over the past year than any textbook, lecture or academic paper could have ever taught him. During his travels to cities such as Shanghai, Shenzhen, Chengdu, and Sanya, he experienced Chinese culture first-hand and formed many lasting friendships. "I think it's key that we continue these exchanges," he said, adding that if U.S.-China relations continue to deteriorate, these exchanges would become impossible.
"Travel provides us an opportunity to communicate. For me personally, it's a tool to understand the world we live in," said Bora Shnitman, vice president of destination marketing at Dragon Trail International. As an expert who have been working in tourism and culture industry for more than 15 years, Bora believes that today, more than ever, we need to foster exchanges and leverage the human and technological resources we have to create better connections.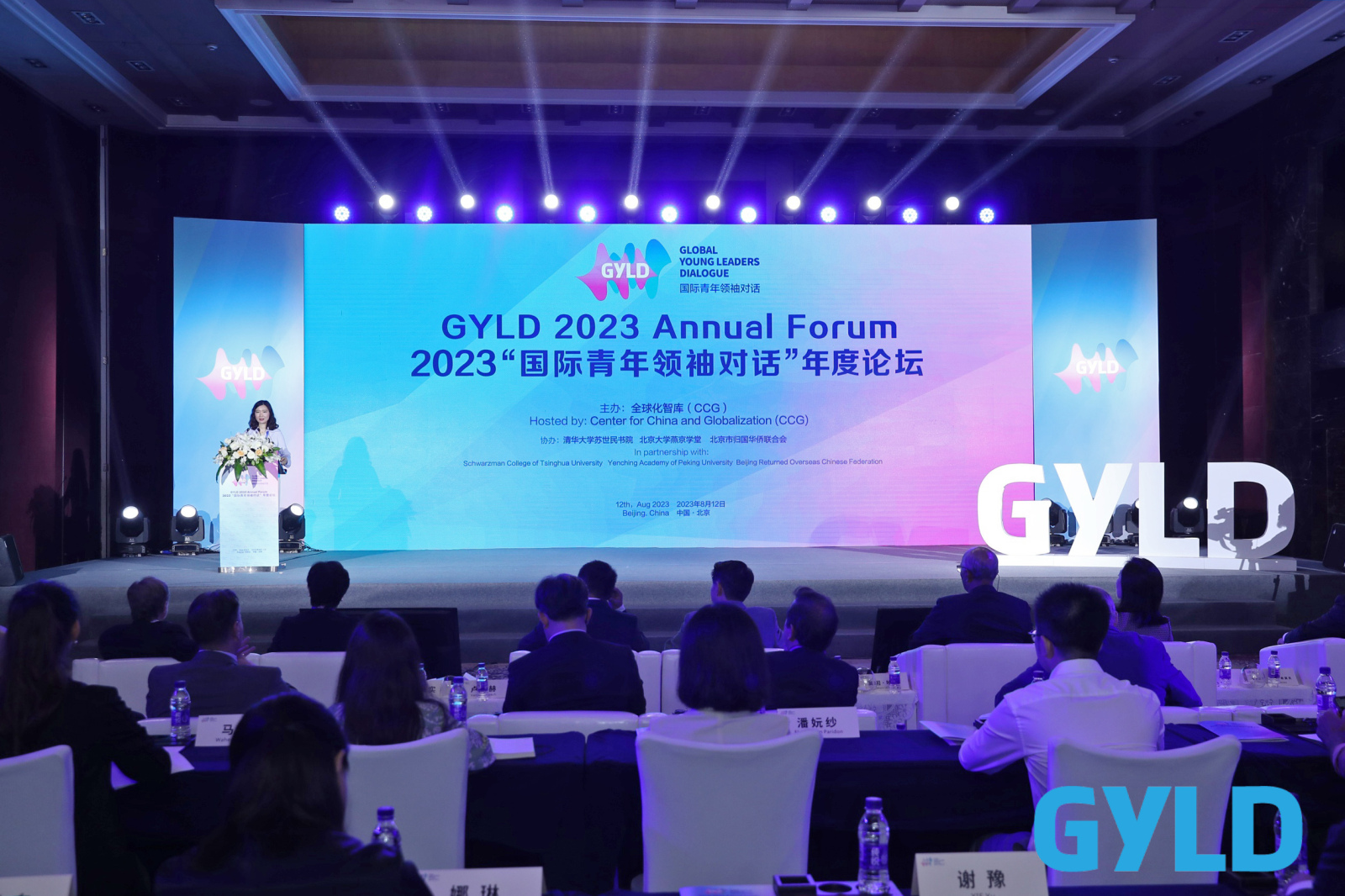 Youth power
Data from the UN shows that half of the people on our planet are 30 or younger, and this is expected to reach 57 percent by the end of 2030. According to an UN survey, 67 percent of people believe in a better future, with 15 to 17 years-old being the most optimistic about this.
"The youth, a driving force of growth and prosperity in every country, is also locomotive of the global progress," IIham Aliyev, President of Azerbaijan, said in a congratulatory letter to the forum. "Close dialogue among the active and creative youth in the modern world that is abundant in challenges is critical for addressing the problems facing humanity," the President noted.
Pakistani Prime Minister Muhammad Shehbaz Sharif wrote in a letter to the forum that "the strength and vitality of nations blessed in its young leaders. The young people are the agents of change, blessed with unlimited curiosity and innovative genius." He emphasized the need for fostering a spirit of dialogue among the world youth.
China has always attached great importance to improving young people's capacity of engaging in international communication. Platforms like the GYLD have provided young professionals from different regions and cultural backgrounds with opportunities to interact and share perspectives, thereby promoting cultural diversity and mutual understanding.
Another example is the Chengdu Universiade, which concluded earlier this month. The Games provided a stage for a total of around 6,500 student-athletes from 113 countries and regions to showcase their talents, exchange goodwill, and establish friendships. More than just a sporting event, the Chengdu Universiade also served as a gathering for cultural exchange and the promotion of mutual understanding. Indeed, though the Games have ended, the bonds of friendship forged among youth from around the world will endure.
In a video speech to the forum, Abdallah El-Batesh, Assistant Minister of the Egyptian Ministry of Youth and Sports, recognized that "China's experience in empowering and integrating young people globally deserves to be acknowledged."
Kishore Mahbubani, a distinguished fellow at the Asia Research Institute at the National University of Singapore, said that in 30 years from now, young people will find themselves living in an even smaller and more interdependent world, where the fates and destinies of countries will be even more deeply intertwined with each other. "If you just take care of our own countries, we are actually being very irresponsible," he emphasized.
This is all to say, that in the face of common challenges, it is essential that young people work together and bring out their vitality to build a better world with a shared future. Only through communication and dialogue can we enhance mutual understanding, eliminate misunderstandings, and build trust.