The Right to Live Safely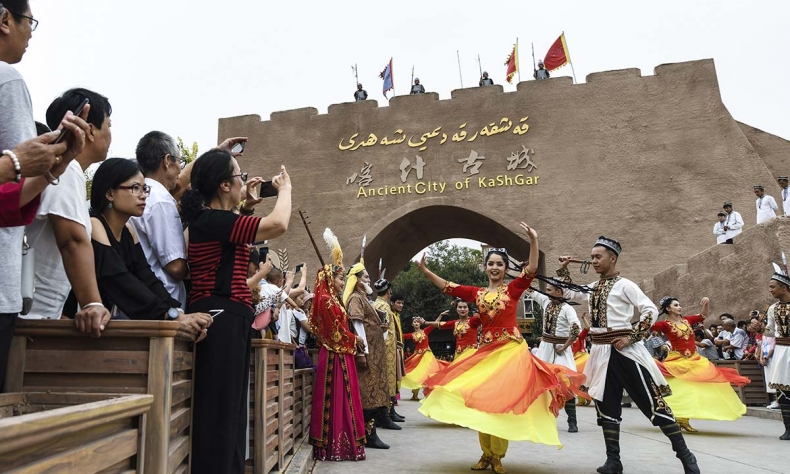 Memories of terrorist attacks launched by religious extremists remain fresh in the minds of many Chinese people.
Just as the people of Xinjiang are settling back into normal life, U.S. politicians are upsetting the situation.
The U.S. House of Representatives passed a bill targeting "human rights issues" not in any U.S. state, but in China's northwestern Xinjiang Uygur Autonomous Region. Expectedly, the move triggered an immediate rebuke from the Chinese government for interfering in China's internal affairs and applying a "double standard" on anti-terrorism.
Memories of terrorist attacks launched by religious extremists remain fresh in the minds of many Chinese people. On the morning of May 22, 2014, five assailants drove two vehicles into a bustling street market in Urumqi, the capital of Xinjiang Uygur Autonomous Region, and threw explosives at shoppers, killing 39 innocent people and injuring 94.
The Urumqi incident was not isolated. From 1990 to 2016, thousands of families in Xinjiang lost loved ones in terrorist acts such as bombings, assassinations and arson attacks. In a recent statement, the Xinjiang Islamic Association declared that several Uygur religious leaders had been murdered or threatened. The statement added that religious extremists who take lives of innocent people to achieve their goals are the greatest threat to Islam.
Terrorism is such an insidious problem precisely because anyone could be killed in such attacks, regardless of nationality or religion. How can human rights be properly protected in a place haunted by terrorist violence?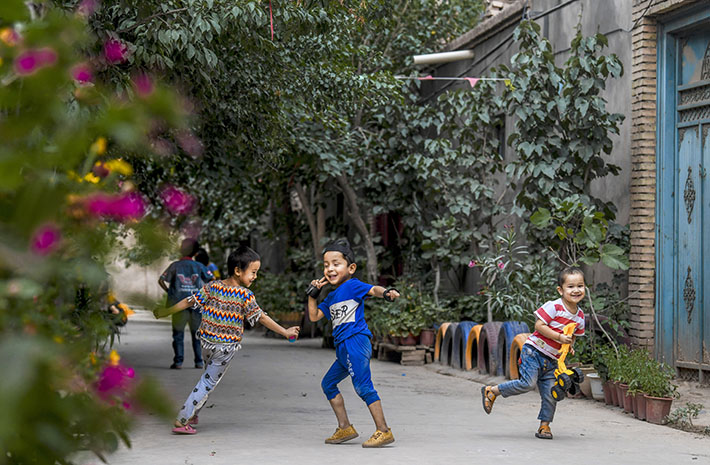 China has taken firm action that has been proven effective in restoring order and maintaining security in the region. Suffering from terrorism has subsided since extremism has become more effectively contained. No violent terrorist attacks have occurred in Xinjiang over the past three years.
The increasingly improved security situation can be largely ascribed to vocational education and training in Xinjiang. De-radicalization programs have helped minor offenders re-integrate with society. After receiving education about laws, science, language in addition to vocational skills such as working with textiles, hairdressing, auto maintenance and repair, and e-commerce, many of them have found new jobs or started businesses.
Some U.S. politicians have obsessed over bashing China's counter-terrorism measures in Xinjiang by accusing China of "restricting religious freedom." But if they visited Xinjiang, they would find more than 20,000 mosques serving more than 10 million Muslims in addition to 10 Islamic institutes in the region with 1,100 students learning to provide better religious services in the future.
Since the end of December 2018, nearly 1,000 people including foreign diplomatic envoys to China, UN officials, Geneva-based senior diplomats and more than 40 groups or delegations from political parties, civil society organizations, media and religious organizations of various countries have visited Xinjiang.
Seeing is believing. The international community has given greater support for China's efforts in Xinjiang. In March, the Council of Foreign Ministers of the Organization of Islamic Cooperation adopted a resolution commending China's efforts to provide care for its Muslims. Then in October, Belarus released a joint statement on behalf of 54 countries supporting China's counter-terrorism and de-radicalization measures in Xinjiang during a discussion on human rights at the United Nations headquarters.
Obviously, the so-called "U.S. human rights" fall short of something – that is the respect for the people in other countries and regions who fight equally hard against terrorism in pursuit of a good life.