​The Rise of China's Domestic Cosmetic Brands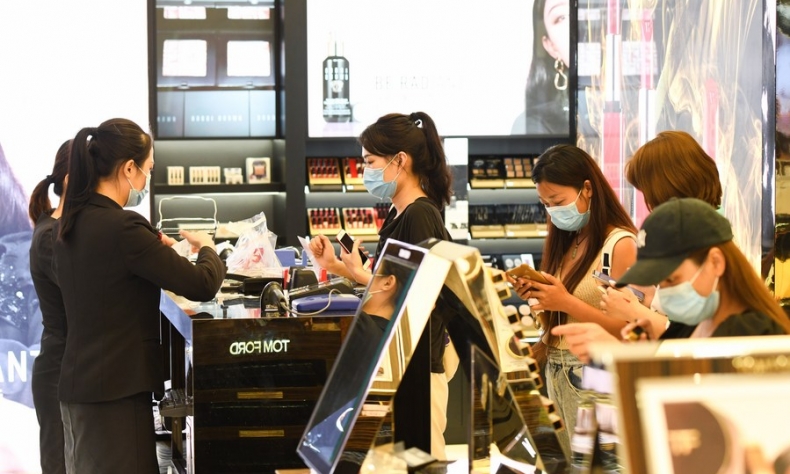 To compete on the international stage, C-beauty brands must get creative and focus on building solid relationships with consumers. They will have to strike a balance between being distinctly Chinese and globally appealing.
The rise of Chinese beauty (C-beauty) brands has shocked foreign companies, which have long dominated China's cosmetic market. In only a few short years, Estée Lauder, P&G, Beiersdorf, and other large multinationals have lost significant market share to their Chinese competitors. Superior digital marketing, social commerce strategies, and national pride, have enabled small Chinese beauty companies to become leading players in the industry overnight.
In response to the success, investment funds are offering vast amounts of cash to Chinese cosmetic brands looking to expand overseas. Sephora, the world's largest beauty retailer, recently officially announced "China Accelerate," a program to grow premium Chinese beauty brands abroad. Over the next three years, it aims to support five local premium beauty brands to achieve 100 million yuan in annual revenue and help C-beauty brands gain traction in international markets. The announcement follows similar moves by Japan's Shiseido, which launched an innovation fund to invest in emerging Chinese brands in August 2021, and France's L'Oréal, which in May of this year debuted Bold, a venture capital unit targeting C-beauty companies.
However, this doesn't mean entering the international beauty market is easy. Global expansion poses several challenges that C-beauty brands should consider if they want to compete globally.
First, C-beauty brands must develop a distinct niche that distinguishes them from competitors. China's cultural capital of C-beauty still lags behind that of regional competitors from South Korea and Japan. South Korea's burgeoning entertainment industry is partly responsible for the popularity of Korean beauty products, while Japanese brands are often associated with high quality. However, C-beauty brands still lack a distinctive core idea.
One potential idea could be associating with traditional Chinese wellness techniques and beauty practices. Global consumers have shown interest in traditional Chinese culture previously. In 2018, for example, the jade roller, a traditional Chinese tool for facial massaging, went viral in the U.S., and sales increased rapidly. Cultural practices from ancient China, TCM ingredients, and other aspects of China's heritage could help Chinese beauty brands find a distinctive lure.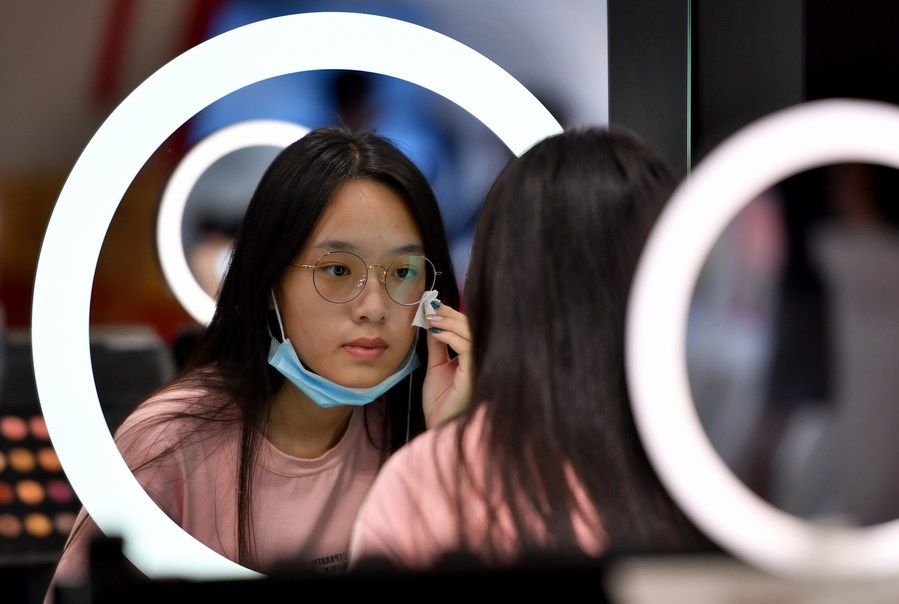 However, brands need to strike a balance between being unique and catering to the preferences of international consumers. This means finding a way to appeal to customers who might not have any connection to Chinese culture or beauty ideals. While Chinese brands should undoubtedly keep their Chinese characteristics, they need to adapt their marketing strategy to appeal to a more global audience.
There are many ways to do this, such as recruiting localized teams and offering products relevant to different cultures. C-beauty brands should also consider investing in influencer marketing. By partnering with influential makeup, skincare, lifestyle bloggers, and vloggers, they can reach a broader audience and build a more substantial brand presence that resonates with consumers across the globe.
Above all, C-beauty brands should play to their strengths. China's unmatched supply chain capacity is one significant advantage, but there are many others, such as live commerce, an area in which Chinese brands are the pioneers.
By combining entertainment and instant purchases, live commerce has revolutionized China's retail industry and become a key sales channel within five years. It's one of the primary marketing tools that C-beauty brands have used to disrupt the domestic market. This has positioned them well for the coming years as e-commerce takes off in Western markets. Morgan Stanley estimates that live-commerce-initiated sales will account for 10% to 20% of global e-commerce by 2026. With their extensive experience in this area, Chinese brands should be able to utilize this trend effectively.
To compete on the international stage, C-beauty brands must get creative and focus on building solid relationships with consumers. They will have to strike a balance between being distinctly Chinese and globally appealing. While success internationally is far from assured, investments from top beauty companies and retailers are potent indicators that C-beauty is going global.
Jay Ian Birbeck is a freelance writer based in Guangzhou. He received an MSc in Digital Humanities from UCL.