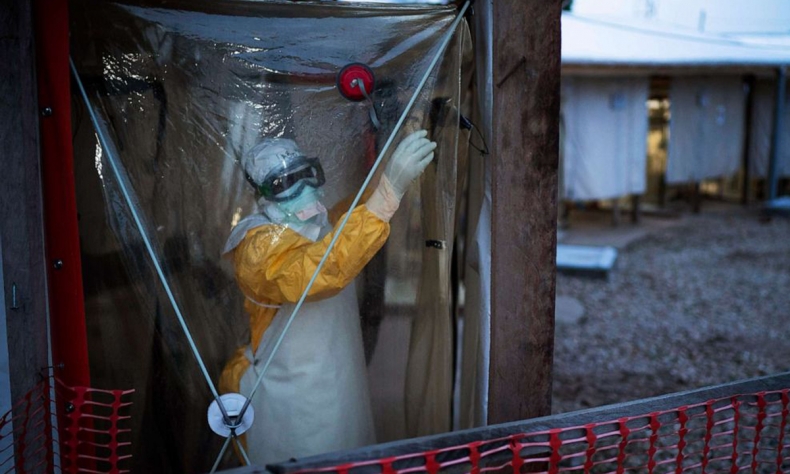 The Struggle Against Ebola
Disease control is crucial to tame Ebola's elusiveness. The virus always strikes without warning, anytime and anywhere. Ebola also knows no national borders and travels freely, infecting anyone it comes into contact with.
China's decision to dispatch public health experts to Uganda and South Sudan to help prevent the spread of Ebola from the neighboring Democratic Republic of the Congo (DRC) comes at a time when the international community is vaccinating the high-risk population in the DR Congo.
The UN World Health Organization (WHO) estimates the vaccine to be 97.5% effective, with more than 160,000 people having so far received the jab.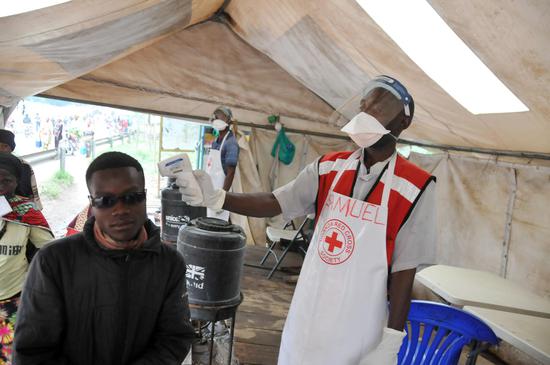 China's move to send health experts to Africa should be commended. Gao Fu, head of the Chinese Center for Disease Control and Prevention said last month that three Chinese experts will work with and help South Sudanese health professionals prevent the disease from spreading to Africa's newest country.
So far 2,800 cases have been detected, including more than 1,800 deaths, in the DR Congo, according to the WHO. The UN agency declared the Ebola outbreak in the DR Congo a global public health emergency in July 2019.
The virus, which was first detected in areas between Zaire, now renamed DR Congo, and Sudan (present-day South Sudan) in 1976, was first transmitted to humans by animals such as bats and our distant cousins – monkeys. Once infected, a patient develops fever, vomiting, headaches, external bleeding and organ failure. This could lead to death if not treated early.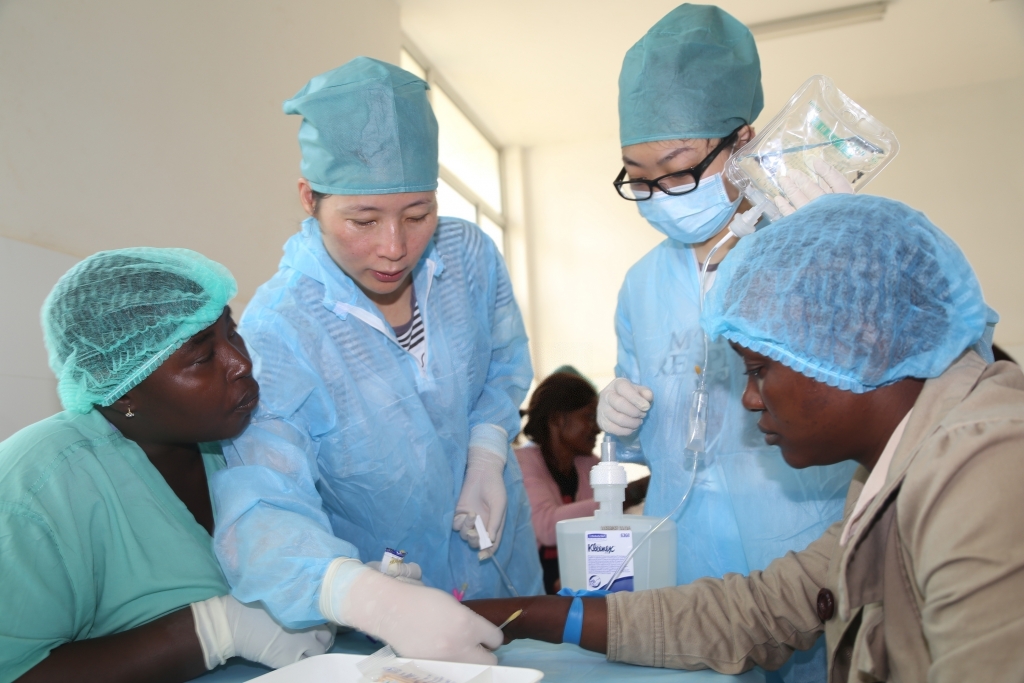 It's about time China takes the lead in assisting developing countries. This is not the first time that China is assisting Africa in its fight against the disease. Last year, Beijing sent eleven health experts to the DR Congo to contain an Ebola outbreak. Between 2014 and 2016, China sent more than 1,000 experts to fight the largest outbreak of Ebola, which claimed more than 11,000 lives in the West African states of Liberia, Sierra Leone and Guinea. China donated 750 million yuan ($117 million) in assistance to those countries, according to the Ministry of Foreign Affairs.
One of the most commendable Chinese projects, which Gao Fu mentioned, was China's decision to help build a center for disease control and prevention, which included training of health experts, in Africa. China also agreed to help construct a center to prevent, control and research tropical diseases in Sierra Leone.
Disease control is crucial to tame Ebola's elusiveness. The virus always strikes without warning, anytime and anywhere. Ebola also knows no national borders and travels freely, infecting anyone it comes into contact with.
Beijing's cooperation with Africa will, therefore, prevent Ebola from reaching China's shores through people-to-people contact. With an increasing number of Chinese visitors traveling to Africa, Beijing has good reason to be wary. Figures compiled by the China Tourism Academy show that nearly 800,000 Chinese visited Africa in 2017. The Hurun's "Luxury Chinese Traveler 2018 Report" indicated that the number of Chinese visitors to Africa actually increased from 15% in 2017 to 29% in 2018.
A key-contributing agent to the spread of the disease is the porous African border that needs to be tightened to prevent the virus from spreading from DR Congo's North Kivu and Ituri provinces to Rwanda, Uganda and South Sudan.
Africa's current borders are a result of European powers chopping up the continent and dividing it among themselves in the so-called Berlin Conference of 1885. Some families found themselves split among Rwanda, DR Congo and Uganda. This makes the management of Ebola almost impossible, as ordinary people with ties to a neighboring country often cross national borders to visit relatives using unofficial routes known to their ancestors since time immemorial. During their sojourn, they could, unknowingly, carry the virus with them, leaving a trail of blood, death and tears in their wake. Tragically, this is one way the virus is spreading.
If the challenges around the porous border are not addressed, the two fatal cases reported in Uganda in June 2019 will continue to replicate in the sub-region, with tragic results.
The solution rests in engaging traditional leaders who play a major role in African societies. Chiefs know who enters and leaves their areas. The chiefs can, therefore, work with governments and international health organizations to help prevent the spread of Ebola.
The other area China can assist in is building up the DR Congo's health sector, which has virtually crumbled. Rebel activities in the North Kivu and Ituri provinces, as well as governance issues, poverty and cultural practices, which are rampant in the DR Congo, only fuel the spread of the disease.
There are also deep-rooted mistrust of health workers by local communities in the DR Congo. In July, unknown gunmen murdered two local health workers in North Kivu, temporarily paralyzing the fight against the disease. This is a tragedy that must be addressed by all stakeholders in the fight against this deadly disease.
Moyiga Nduru is a journalist with the South Sudan Broadcasting Corporation based in Juba, South Sudan. 
Opinion articles reflect the views of their authors only, not necessarily those of China Focus.