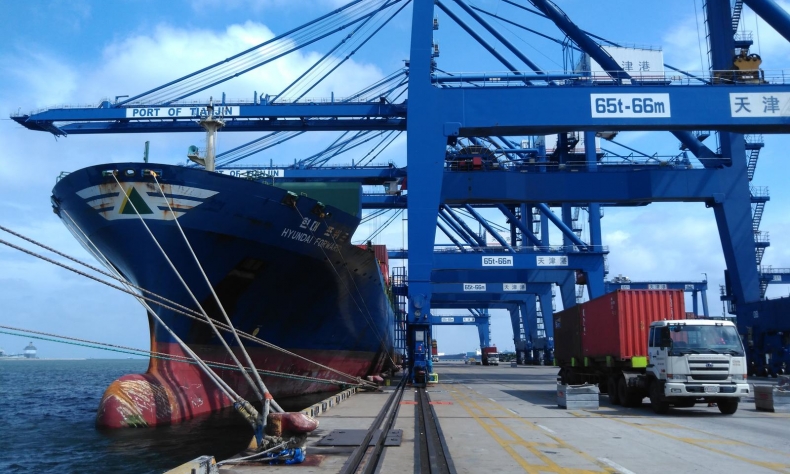 The Third Arm
Digital Silk Road complements land and sea routes of the Belt and Road Initiative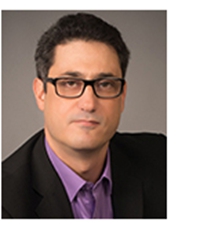 The Belt and Road Initiative, launched in 2013, has made progress, but not without concerns about its ambitions and scope.
The primary concern has been the idea of "debt diplomacy"—that China is building infrastructure in many countries at the price of debt loads, which some countries may not be able to repay. There are also concerns that the initiative needs to be scaled back for reasons of sustainability.
In his keynote speech at the Second Belt and Road Forum for International Cooperation (BRF) in Beijing on April 26, Chinese President Xi Jinping addressed these concerns and made sorting them out a big part of the BRF agenda.
New driver
While the overland Silk Road Economic Belt and the sea-based 21st-Century Maritime Silk Road have been the key points of development for the Belt and Road Initiative, discussions of a new road—the Digital Silk Road—was one of the biggest stories to emerge from the Second BRF.
For many years, China has made the development of its innovation, technology and digital commerce industries key features of its domestic growth and prosperity. Now the Digital Silk Road will export innovation, hardware, software and deals globally to strengthen Chinese domestic and international economic development.
China developed into an economic powerhouse during the first 40 years of the reform and opening-up era through the manufacturing and export of tangible goods. China's future prosperity will depend in part on the manufacturing and export of technology and digital tools such as fifth-generation (5G) telecommunications technology, artificial intelligence, e-commerce technology, virtual reality, augmented reality and data science tools, and through building the Digital Silk Road that will connect entrepreneurs, small businesses and corporations from around the world and empower them to conduct trade and reset their strategies and operations.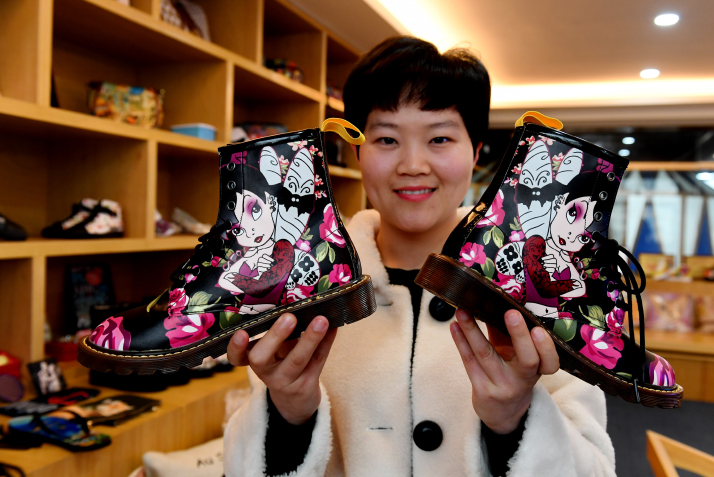 Technology plays and will play a big role in the Belt and Road Initiative. What was made clear at the forum was that the process of creating a third avenue for investment and development is now fully underway.
The Digital Silk Road has two distinct yet connected elements: e-commerce and logistics; and hardware, software and deals.
The first falls in line with the Alibaba Group's mission statement: "to make it easy to do business anywhere."
Alibaba is in the third year of a major globalization effort in its quest to serve 2 billion consumers and millions of entrepreneurs, small and medium-sized enterprises and multinational companies. The Internet giant is now fully ensconced in Southeast Asia through its acquisition of Southeast Asian e-commerce company Lazada in 2014 and is deepening its operations in Europe.
Its logistics arm Cainiao is building supply chains, delivery capabilities and cross-border e-commerce capabilities globally.
JD.com is also globalizing its commercial services and its partnerships with Walmart, Carrefour, Google and Tencent have the potential to change the face of global commerce.
Cross-border commerce companies like Kaola and Xiaohongshu (Little Red Book) are increasing the flow of goods via digital commerce, while ByteDance has created a global social media sensation with TikTok, its short mobile video platform.
On the point of cross-border e-commerce, China has established bilateral e-commerce cooperation deals with 17 countries. The total value of retail goods imported and exported through cross-border e-commerce platforms based in China was $20.3 billion in 2018, a 50-percent growth year on year.
Through the efforts of private enterprises, which are supported by the government, the Digital Silk Road is expanding globally to enable free trade, e-commerce, and business-to-business and consumer-to-business industries.
The second element of the Digital Silk Road is connected to global digital commerce, but has a deeper focus on exporting China's technologies, hardware, software and network systems and ensures that China and the Group of Seven (G7) act in a cooperative way for global digital governance.
China has zeroed in on exporting technology—hardware, software and digital communications backbones—and the ability to install it abroad to increase trade and ties, and provide other developing nations, as well as more developed ones, tools and deals to speed up and intensify their digital transformation, thus creating economic growth for China and its partner countries.
This is a shift in the "make it and export it" model, away from low value-added, product-intensive industries to high value-added, technology-driven product industries.
Examples include building faster Internet connections through undersea cables and boosting the BeiDou Navigation Satellite System capable of providing global coverage.
A high-profile example of the hardware/software/deals aspect is telecommunications giant Huawei rolling out 5G networks on a global basis. However, these, like the initial rollout of the Belt and Road Initiative, have met with varying levels of acceptance and challenges abroad.
It is estimated that Digital Silk Road projects and exports, both under development and signed at the forum, may be worth $200 billion of economic activity. This will propel the Chinese economy as well as those of countries like Singapore, India, Pakistan and numerous African countries.
The keys to the Digital Silk Road's acceleration are the level of trust, perceived value and demonstrated win-win elements.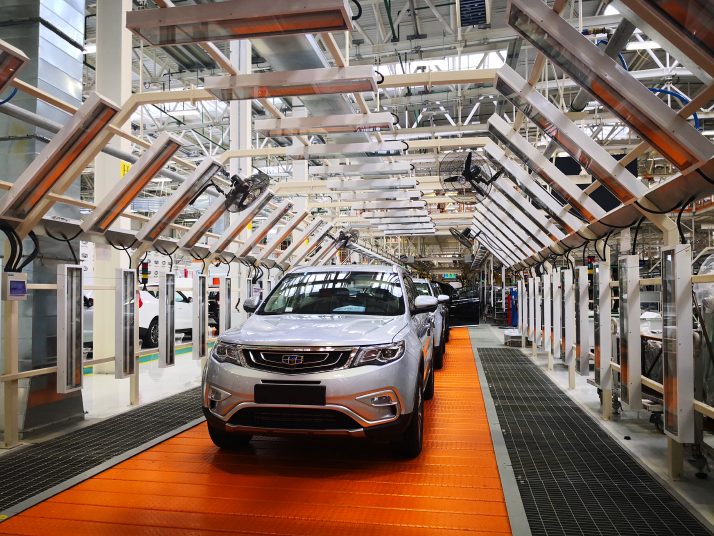 Leading the charge
In September 2018, Winston Ma, Managing Director of China Investment Corp., was named chief executive officer of the newly formed China Silkroad Investment and Development, a global alternative asset managing company in Beijing.
On a recent appearance on China Global Television Network, Ma explained the Digital Silk Road. "It's about the evolution of the digital economy. It's also about the evolution of digital governance. If you think about the fact that the digital economy has a very strong economic scale and the fact that China and the G7 are the largest digital economies in the world, then they will have the most influence on the development of the future digital economy and the global cyberspace community," he said.
What's holding some investors back is a lack of trust in the Belt and Road, including the Digital Silk Road. There are concerns over debt, the environment and local economic impact.
Ma explained that the best way to win the hearts of countries and big companies is to bring about successful projects.
"Through successful examples, people will see that it brings convenience and benefit to the local community," he said.
The traditional Belt and Road Initiative map must be redrawn to include digital commerce and digital infrastructure roots that will overlay and enhance the land and sea routes already established. Global digital commerce has been already largely accepted as a part of the global commercial landscape. China must take care to ensure that the Digital Silk Road is presented in the context of an overall Belt and Road Initiative that is truly win-win for all involved.
The author is vice president of China/Asia Pacific strategy and global digital practices at Tompkins International