Tibet's Shaking off Absolute Poverty Is a Historical Milestone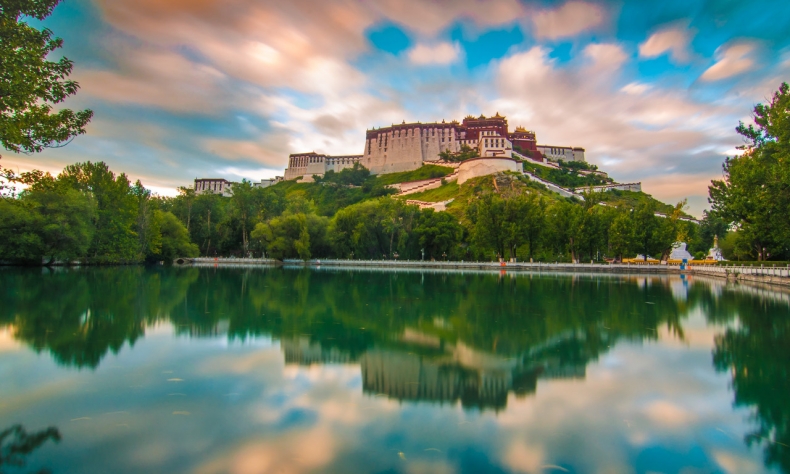 The elimination of absolute poverty in Tibet is a victory of socialism with Chinese characteristics, a path that has significantly improved Tibetan people's livelihood in all its dimensions, material, cultural and beyond.
Although the year 2020 has posed great challenges to China, the country is going to fulfill its 13th Five-Year Plan (2016-2020) by the end of this December as it planned. At the beginning of this year, China was hit by the sudden outbreak of COVID-19 but the Chinese people have won a decisive victory in the battle against the deadly coronavirus.
The current year is a year of milestones in China's poverty alleviation campaign as it has boldly pledged to eradicate poverty totally in order to build China into "a moderately prosperous society" or Xiaokang in all respects and realize the first centenary goal in 2020.
Since the initiation of reform and opening-up policy in the late 1970s, China has made historic achievements in lifting over 800 million people out of poverty, making the country a major contributor to the world's poverty reduction endeavors.
Since the 18th National Congress of the Communist Party of China (CPC) in 2012, President Xi Jinping has been leading 1.4 billion people on the march towards the realization of Chinese Dream. The dream is an end to the worst kinds of poverty, a dream that has haunted the nation for generations. Among all parts of China, Tibet Autonomous Region announced its accomplishment of eliminating absolute poverty appears more significant and historic.
Tibet's remarkable progress from feudal serfdom to modernization 
Located on the southern part of the Qinghai-Tibet Plateau and stands at the southwestern border of China, the "roof of the world" Tibet has been part of China since ancient times. The founding of People's Republic of China in 1949 marked the country's including Tibet's entry into modernization process. Especially, since the Peaceful Liberation of Tibet in 1951, Chinese leaders had set the course for transforming Tibet from a dark serfdom ruling into the equal and   democratic society. China's successive leaderships have been pursuing differentiated poverty-relief policies that suit every county and every household in Tibet to ensure the Himalayan region does not fall behind in the national endeavor of building a moderately prosperous society.
A series of important historical stages, from the peaceful liberation in 1951 and democratic reform in 1959 to the establishment of the autonomous region in 1965 and the reform and opening-up drive, have steered Tibet into a fast lane of development together with the rest of China. Literally, today's Tibet is totally different from its old spectre as medieval Europe before the 1950s. It's really encouraging to see that the Tibetan people, who were subjected to cruelty, exploitation and oppression over years, have been living and working in contentment now.
Tibet has grown and developed by leaps and bounds in just a few decades. In fact, holding the banner of "socialist rule of laws with Chinese characteristics" Tibet has become an exemplar of all-round progress and development despite the false accusations made by some forces in the West. The appointment of the US Assistant Secretary Robert A. Destro as a coordinator for Tibetan issues in October this year is a clear example of the Trump's administration's interference in China's internal affairs. But the bitter truth is that, the Black Lives Matter movement has shown the whole world how white nationalist agenda, systemic racism and police brutality have impacted the human rights of minorities in the United States.
On the other hand, over the past 60 years, the Tibetan people and other ethnic groups have been enjoying the fruits of economic and social achievements while enjoying their religious freedom without losing any of their unique identity under the careful guidance of the Central Government of China. It should be noted here that the freedom of religious belief is a basic national policy as enshrined in the Constitution of the People's Republic of China.
It is worth noting that Tibetan Buddhism, Bon, Islam and Catholicism coexist with a number of other religions in this rapidly developing region. Currently, Tibet has 1,787 sites for the practice of Tibetan Buddhism and more than 46,000 resident monks and nuns freely practice their traditional religious activities all over the region. Each year, millions of people come to Lhasa to worship the Buddha. As such, those who claim "the Chinese government violates religious freedom of the Tibetan people" either have never been to Tibet or harbour ulterior motives.
Since the democratic reform in 1959, the Tibetan people have made to turn the impoverished and backward old Tibet into a new Tibet characterized by economic and cultural prosperity. In fact, with the strong support of the Chinese government and the people throughout the country, Tibet has made remarkable progress in every field of social indicators such as health, education, safe drinking water, electricity, livable housing conditions, and sanitation facilities.
The region's population grew from 1.23 million in 1959 to 3.44 million in 2018, and the life expectancy of the Tibetan ethnic group increased from 35.5 years before 1959 to 68.2 years today. The infant mortality rate dropped from 430 deaths per 1,000 births in 1959 to 11.59 per 1,000 in 2019, according to a whitepaper issued by China last year.
In education, from a place with less than 2 percent of children school enrolment rate and 95 percent of youth illiteracy rate 70 years ago, it has progressed to boast a 9.55-year per capita schooling in 2018. Thanks to heavy spending on safe drinking water projects since 2016, Tibet has now 24,304 safe drinking water projects in rural areas, with more than 2.47 million people benefiting from these projects, including 588,700 poverty-stricken people.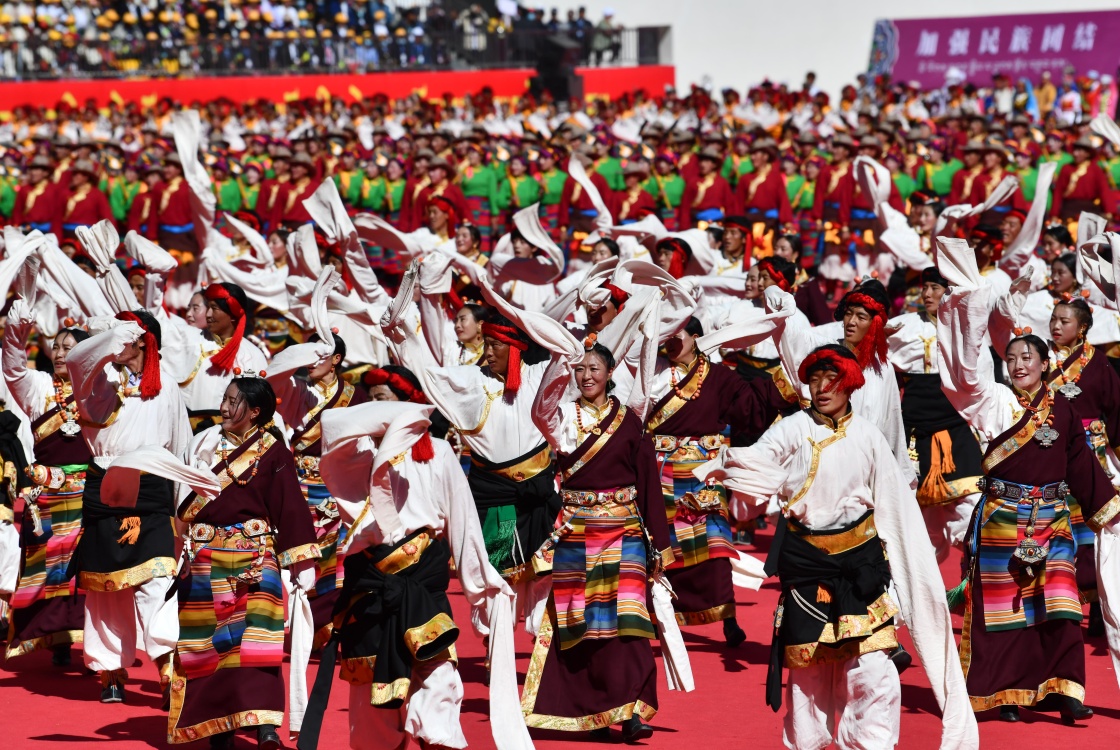 Tibet shakes off absolute poverty
It's really gratifying that in line with China's national poverty eradication program, Tibet Autonomous Region has defeated the menace of absolute poverty in 2019. Official data revealed that by the end of 2019, following years of targeted poverty alleviation efforts, Tibet had lifted 628,000 people out of poverty and delisted 74 county-level regions from the poverty list, thus, contributing significantly to the country's "Zero Poverty goal" by the end of this year.
This didn't happen by accident. It was the result of an enormous investment of time, resources and political will. It is a "historical feat" against the hostile geographical background as well as the Himalayan region's highest concentration of poverty-stricken areas in China.
Thanks to various proactive counter-poverty measures launched by China's Central Government and the regional government, the rural Tibetan people's income has increased steadily in recent years. The annual per capita income of local impoverished people rose to 9740.9 yuan ($1,392.78) in 2019 which was around 1,499 yuan ($220.44) in 2015. There is no doubt that the higher per-capita income has resulted in large-scale poverty reduction in the extremely remote mountainous areas.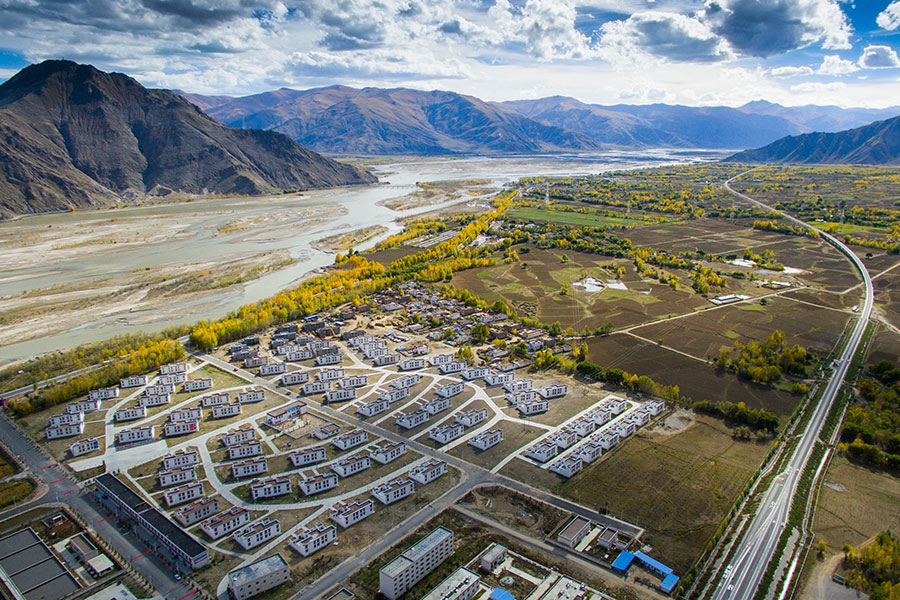 China sets policy directions for Tibet in a new era
Facts have fully proved that China's unremitting efforts to build Tibet Autonomous Region into a modern socialist region with Chinese characteristics have been successful. Notably, during the seventh Central Symposium on Tibet Work from August 28-29, 2020, President Xi called for sustained efforts to build a "new modern socialist" Tibet that is united, prosperous, culturally advanced, harmonious and beautiful.
For this purpose, President Xi cited the impending completion of the Sichuan-Tibet Railway line and assured that the provinces of Sichuan, Yunnan, Gansu and Qinghai will continue to support Tibet. It is hoped that, Tibet will draw a new picture of its development in the new era.
Undoubtedly, the elimination of absolute poverty in Tibet is a victory of socialism with Chinese characteristics, a path that has significantly improved Tibetan people's livelihood in all its dimensions, material, cultural and beyond. Tibet's shaking off poverty attests to the fact that the Tibetan people and other ethnic groups living in other regions including Xinjiang Uygur Autonomous Region wholeheartedly support the practice of socialism with Chinese characteristics that has realized their aspiration for a better life.