Time for a Trip?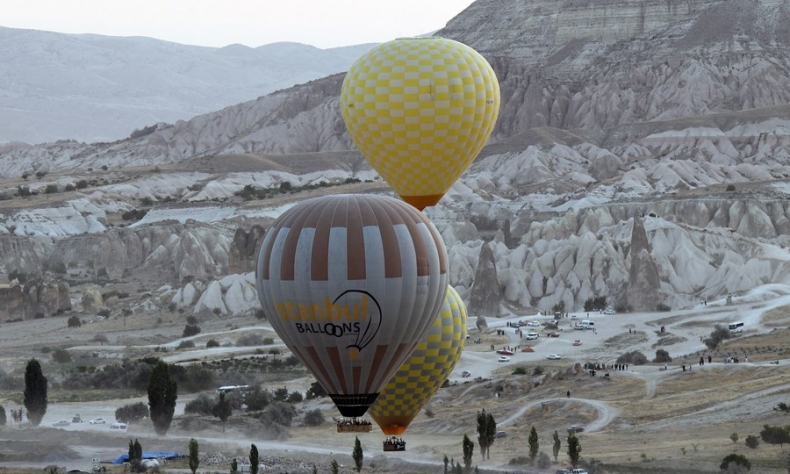 The pandemic will eventually pass and Chinese citizens' surging enthusiasm for outbound travel and their huge consumption potential are crucial to a global hospitality and travel industry in desperate need of recovery.
China reopened its borders and removed quarantine for all inbound passengers after downgrading its COVID-19 management on January 8.
International business people and overseas Chinese are not the only ones to benefit from the new policy. A large number of Chinese residents are excited too, as it means outbound tourism is once again an option. For the past three years, China has had one of the world's strictest entry management policies. Passengers, regardless of nationality, needed to quarantine at a centralized facility for eight to 28 days after entering the country—and bear the corresponding expenses.
According to the Annual Report on China's Outbound Tourism Development (2022-23) released by the China Tourism Academy on December 11 last year, the number of outbound visits decreased by 400 million from 2020 to 2022. Data released by the Ministry of Culture and Tourism on March 10, 2020, showed the number of Chinese outbound visits reached a record 155 million in 2019, a year-on-year increase of 3.3 percent. Without the sudden outbreak of COVID-19, this figure would have likely continued to rise given that as China's economy develops, its middle-income population keeps expanding and traveling abroad is considered an integral part of this growing group's lifestyle. Families with an annual disposable income of 100,000-500,000 yuan ($14,359-71,839) are recognized as middle-income earners in China.
Big data reflects the Chinese enthusiasm for reviving overseas tourism. Within half an hour of China's announcement on the evening of December 26, 2022, that it would adjust its entry policy, searches for popular overseas travel destinations on Ctrip, one of China's leading online travel agency (OTA) platforms, surged 10 times, with outbound air tickets and overseas hotel searches reaching a three-year peak. Data from Qunar.com, another major OTA platform, showed that the instantaneous search volume of international air tickets increased sevenfold within 15 minutes after the announcement.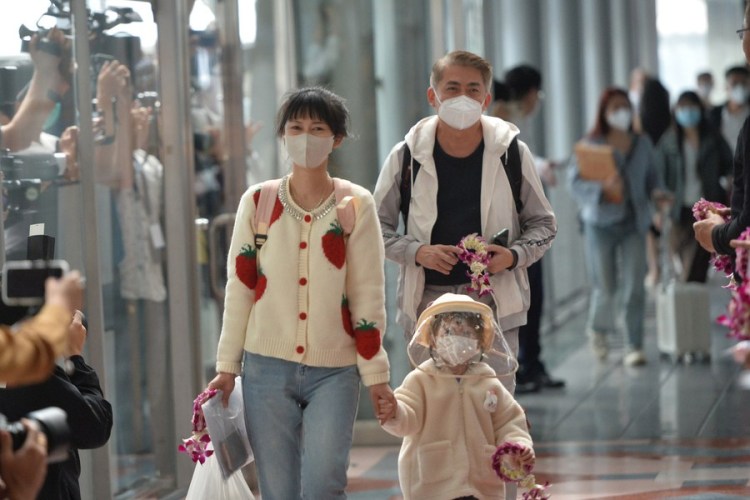 But taking a spontaneous trip abroad is still easier said than done for most people in China. First is the current high price of international air tickets. Ctrip data shows that over the past six months, per-capita cost of outbound flights from the Chinese mainland increased 64 percent compared to the pre-pandemic level. Then there's the issue of visa processing. At present, the visas of many Chinese tourists, for example the multiyear Schengen visa to visit Europe, have expired, and it will take some time before the visa services of embassies and consulates across China are fully restored.
The biggest wild card, however, is the restrictions other countries are placing on travelers from China. For example, starting from January 5, the U.S. required incoming passengers from China to provide a 48-hour negative nucleic acid test result prior to departure; Morocco has imposed an entry ban on all people arriving from China, regardless of nationality, since January 3. Germany, France, Japan, the Republic of Korea, India and some other countries have also put forward different entry inspection requirements for arrivals from China.
These new travel restrictions have sparked a lot of discussion. Some epidemiological experts from North America and Europe believe the Omicron strain circulating in China is not the latest COVID-19 mutation, and the fear over people traveling in from China is unsubstantiated. Besides, the hospitality and travel industries in these regions don't want Chinese tourists to abandon their travel plans either. In 2019, Chinese tourists spent some $133.8 billion overseas and even though the three-year pandemic will inevitably have affected the income of ordinary people, their consumption desire, suppressed for too long, is likely to be unleashed via new outbound tourism.
As China awaits its first wave of travelers headed abroad ahead of the country's most important public holiday, Chinese New Year or Spring Festival, falling on January 21-27 this year, many countries expected to welcome Chinese tourists with open arms, like Thailand, will be the big winners this holiday season. After all, the pandemic will eventually pass and Chinese citizens' surging enthusiasm for outbound travel and their huge consumption potential are crucial to a global hospitality and travel industry in desperate need of recovery.