Timely Boost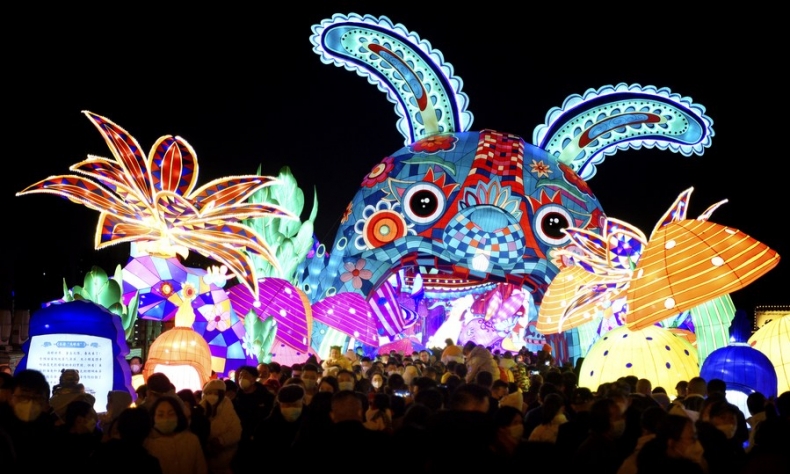 Recovery in Spring Festival travel is expected to serve as a strong stimulus to tourism sector in China.
Beijing resident Zhao Qian had to reconsider her Spring Festival holiday plans after China lifted most of the COVID-19 curbs in December 2022, facilitating people to travel freely within the country. She had originally planned to go to the popular seaside resort city of Sanya in Hainan Province in south China for the holiday, which falls on 21-27 January, but costs for travel and accommodation shot up after the massive demand for travel unleashed by the adjustment in the country's anti-COVID-19 measures.
The three-day New Year holiday had already witnessed a strong increase in the number of trips and tourists. The country's railway system, for example, carried twice as many average daily passengers as in November 2022.
The rising demand for travel has created bright prospects for the tourism sector during the Spring Festival holiday. According to a report released by China's leading online booking platform Ctrip, as of 5 January, the value of tourism products booked for the Spring Festival holiday increased by 45 percent compared with the same period last year, with per-capita spending up 53 percent.
Zhao finally gave up her plan for Sanya and decided to reunite with her friends whom she hasn't met for years in Shenzhen, Guangdong Province, where they succeeded in securing a suite at a beachside homestay. "I want to go out and have a different Spring Festival experience from the last two," she told ChinAfrica.
A golden opportunity
But for people like Zhao, travelling a long distance to another place is not the only option to spend a proper Spring Festival holiday. To seize the opportunity to revitalise tourism and related businesses that have been hit hard by the pandemic, local governments across the country have launched various measures to draw tourists and stimulate consumption.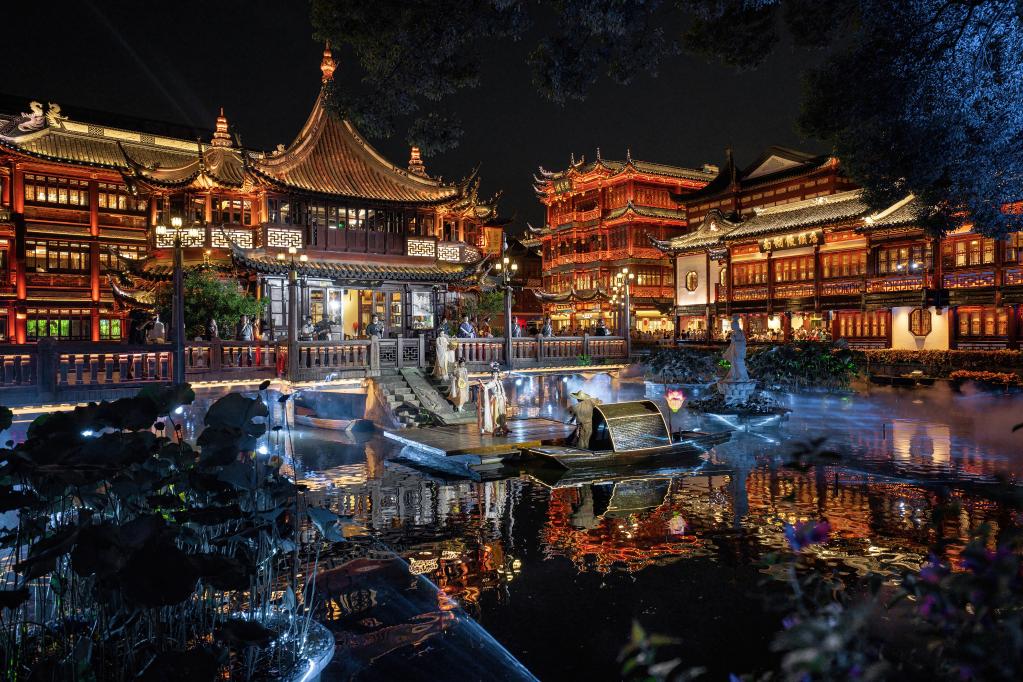 In Shanghai, the local government kicked off a lantern show at the prestigious Yuyuan Garden on 26 December 2022, which will last for 52 days, covering the Spring Festival holiday and the Lantern Festival on 5 February. Known for its classical Chinese architecture, exquisite sculptures and carvings, and the busy Yuyuan bazaar next to it, the garden is equipped with modern multimedia technology to create the mythical world depicted in the book The Classic of Mountains and Seas, which is considered the origin of the ancient Chinese mythology.
The spectacular visual experience attracted 176,000 visitors on the New Year's Day on January 1, bringing much-needed visitors for the businesses located there.
South China's Guangzhou, one of the country's top 10 tourist destinations for Spring Festival, is relying on consumer vouchers to draw visitors. It has prepared 30,000 vouchers worth 20 million yuan ($2.96 million) for the Spring Festival season in collaboration with over 1,700 culture and tourism businesses to stimulate consumer spending. The first batch of vouchers released on the New Year's Eve were immediately claimed.
Over 2.7 million tourists visited the city during the three-day New Year holiday, bringing over 2 billion yuan ($296 million) in revenue to businesses in the culture and tourism sectors.
At a press conference on 10 January, the government of southeast China's Fujian Province unveiled a plan to boost the culture and tourism sectors during the Spring Festival season, which consists of over 1,000 activities and measures throughout the province. These include art performances, cultural exhibitions, new tourism routes and free admission to scenic spots.
"With our supply of high-quality cultural and tourism products and services, we welcome tourists from across the country and hope they could have a rich holiday experience in Fujian," Lin Shouqin, deputy director general of the Fujian Provincial Department of Culture and Tourism, said at the press conference.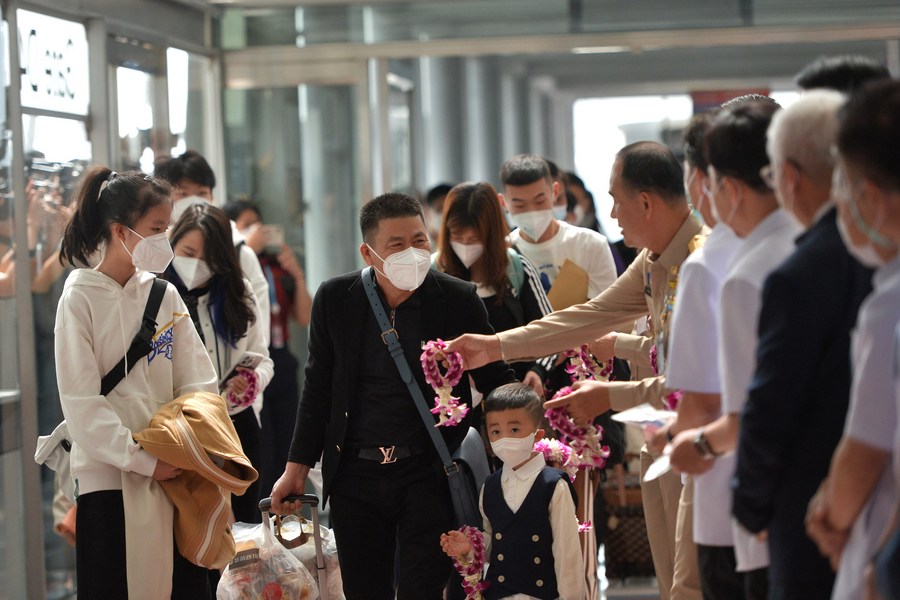 Full recovery on the way
Li Jiao, who works for a travel agency based in Shenzhen, believes the time for people to spend big is yet to come, especially for the outbound travel market. Her agency operates tourism programmes for Chinese tourists visiting Thailand, a hot tourist destination during the Spring Festival season, and has just started to resume business after three years of suspension.
She said that as no official measures have been released for outbound tours, the options for their agency are limited for now. They can't yet sell whole travel packages which cover accommodation, transportation and entertainment, but only serve individual tourists to Thailand. "This means high costs for tourists, so we don't see many of them yet," she told ChinAfrica.
Outbound tourism was among the sectors most affected by the pandemic in China. According to a recent report by the China Tourism Academy, outbound tourism agencies across the country registered revenue of only 663 million yuan ($98.12 million) in 2022 compared to 214.6 billion yuan ($31.7 billion) in 2019, and incurred losses.
On 8 January, China's policy of downgrading COVID-19 from Class A to Class B infectious disease went into effect, which means inbound travellers no longer have to undergo quarantine or take a nucleic acid test upon arrival in the country. The restoration of outbound tourism is also a focus of the policy.
The day also witnessed the reopening of the border crossings between Hong Kong and Shenzhen and China's borders with neighbouring countries such as Mongolia, Vietnam and Russia.
Despite negative factors such as tourist confidence, international transportation capacity, loss of staff in the sector, and inbound quarantine measures of some target countries, experts predict a gradual recovery of outbound tourism.
Li is also upbeat about the recovery. She expects full lifting of all restrictions shortly after the Spring Festival. She believes at that time there will be more outbound flights and thus lower costs and more tourists. "Let's be patient," she said.