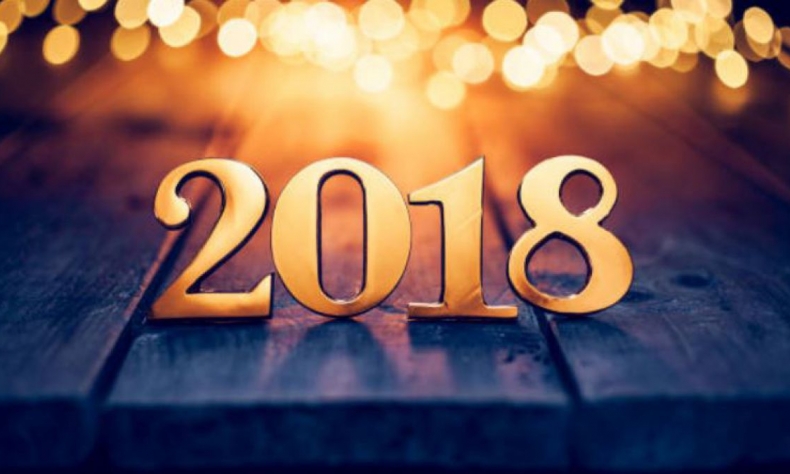 Ten World Figures Who Influenced 2018
After a hectic 2018, China Focus looks back at ten world figures who made the year one of the most turbulent and distinctive periods in our recent history. Read what made Trump, Merkel and May part of our top ten and find out our predictions for them in 2019.
Donald Trump, President of the United States of America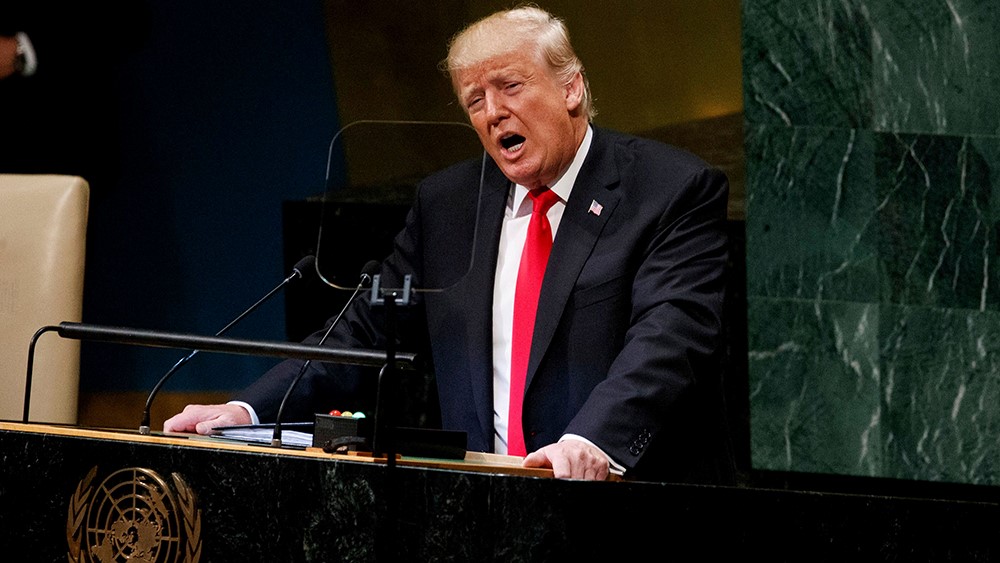 "In less than two years, my administration has accomplished more than almost any administration in the history of our country."
From his unorthodox handling of the Korean Peninsula issue, to conducting airstrikes in Syria without a United Nations mandate, Donald Trump continued his unusual and unconventional leadership in 2018.
Whilst Trump would give his presidency a solid "10/10", the stark reality is that 2018 had been another turbulent year for the president.
Domestically, Trump has overseen a partial shutdown of the government, lost the House during the country's mid-terms, presided over a topsy-turvy stock market that rises and falls like a rollercoaster and has been unable to escape Mueller's investigation, which has consistently dented his authority.
Internationally, "Tariff Man" has initiated a trade war against China, a move condoned by the international community, and looked to antagonize all of his closest allies through his comments on globalization, NATO and climate change.
He has removed the US from important bilateral agreements such as the Intermediate-Range Nuclear Forces Treaty with Russia and the international nuclear deal with Iran and seems set on removing troops from Syria without informing other nations stationed in the country, or in fact his own generals.
★ To do list for 2019:
The recent partial government shutdown over the budget and the House's refusal to agree to Trump's $5 billion border wall, shows that with the Democrats now in control of the House, Trump's ability to push through legislation will be considerably more difficult.
Looking abroad, it is imperative that the US resolves its trade dispute with China, with the tariffs negatively effecting not just the US and China, but also the rest of the world.
Concrete decisions on how to denuclearize the Korean Peninsula would also be a welcomed boost.
Vladimir Putin, President of Russia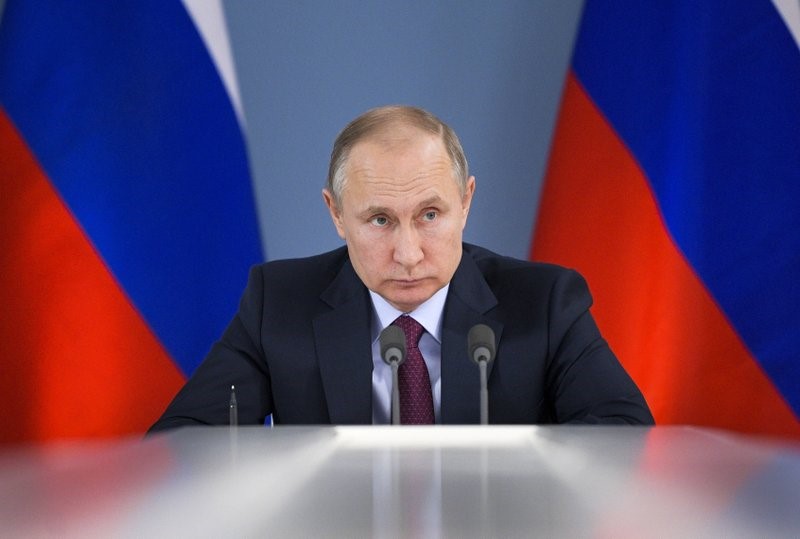 "I hope that something will improve (in US-Russian relations), sooner or later we will reach rock bottom in our relations and understand that we must … rise up, breathe in the fresh air and think with a clear head about how to live."
The Russian president scored another term in office thanks to a landslide election victory in March and oversaw a successful World Cup where the national team performed miracles to get to the semi-finals.
The Eastern Economic Forum, hosted in Vladivostok for the fourth time, was a platform for further cooperation in the eastern region, with Russia's ties with Mongolia, the Republic of Korea (ROK), Japan and China, the latter of which saw trade rise to US$100 billion in 2018, continuing to be a corner stone of stability in an otherwise unbalanced world.
However, the Russian economy is still a cause for concern. It grew much slower than the global average in 2018, according to the World Bank, and although the country has been out of recession for two years, there still hasn't been a large spike in growth like in other countries.
Part of this is down to continued sanctions by the European Union and the United States.
★ To do list for 2019:
The president would do well to help foster a peaceful atmosphere in the Kerch Strait, which would help stabilize the situation in the region.
Kim Jong-Un, Supreme Leader of DPRK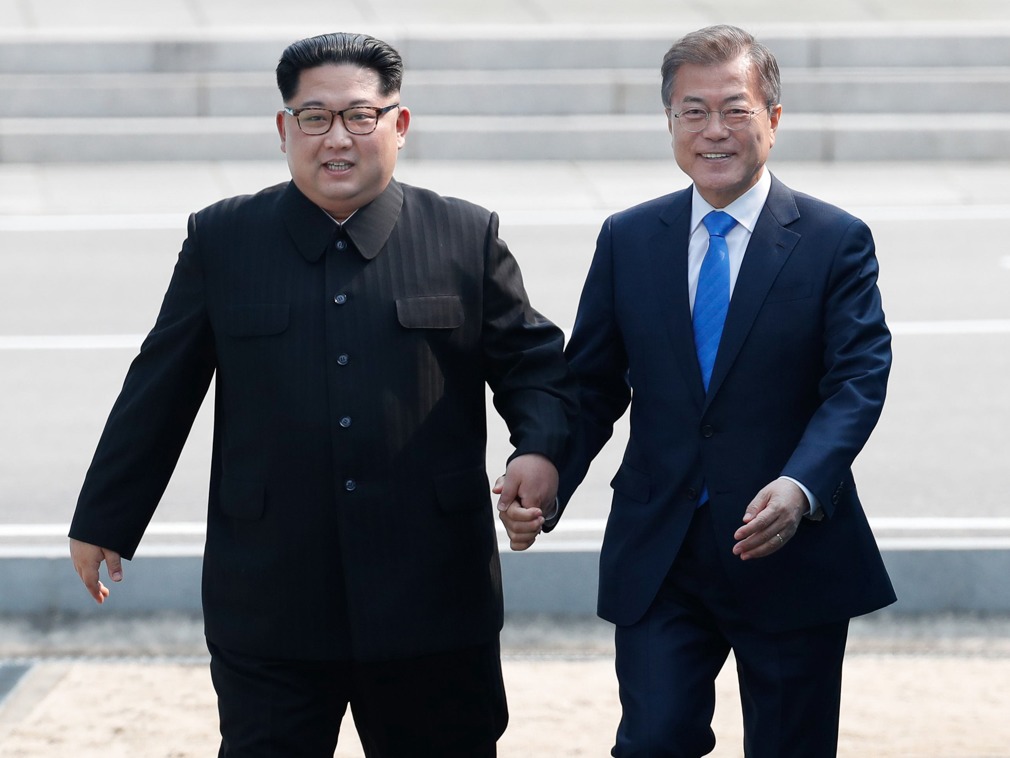 Moon: "You have come to the south side, when will I be able to come to the north?"
Kim: "Maybe this is the right time."
Unstable, unpredictable, impulsive and volatile have all been used to describe the Democratic People's Republic of Korea's (DPRK) leader, Kim Jong-Un. Yet 2018 saw the young Supreme Leader stop missile testing, which helped improve relations with the south, fashion a bromance with Trump and create the most stable atmosphere in the Korean Peninsula in recent times.
A thaw in relations with the ROK at the start of the year saw the two nations compete under one flag at the Winter Olympics. Since then, the ROK's President Moon Jae-in and Kim have met three times, presiding over an increase of dialogue and action, most recently with the linkage of railway lines across the demilitarized zone.
Even more surprising has been the new-found friendship between Trump and Kim, which has continued ever since their meeting in June. Whilst January saw them measure their nuclear buttons against each other, letters from Kim to Trump before the meeting and Trump's tweets after, such as "Looking forward to my next summit with Chairman Kim!" suggest the two have found common ground.
★ To do list 2019:
The establishment of a framework to de-nuclearize the region, which includes the removal of sanctions from the US and UN, should be on Kim's list of priorities. A visit to the ROK must also be in the pipeline.
Theresa May, Prime Minster of the United Kingdom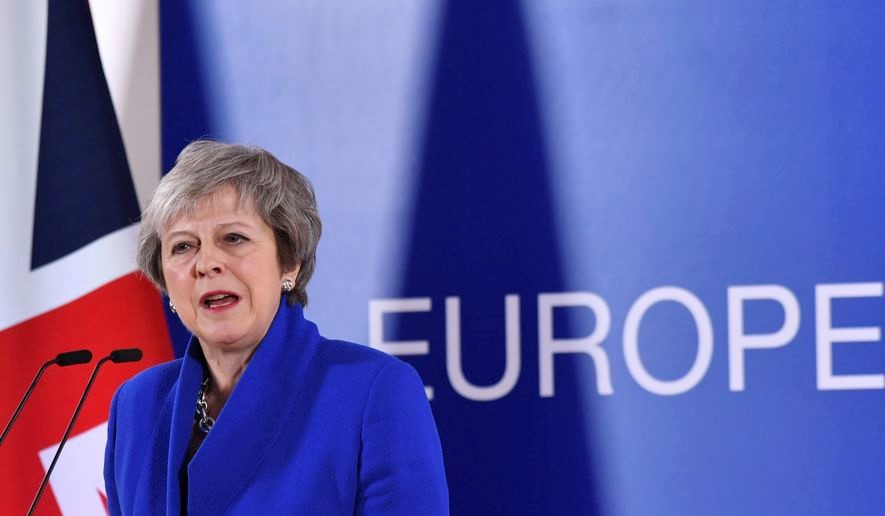 "I will not overturn the result of the referendum, or break up my country."
Despite starting 2018 on the front foot with a successful trade mission to China, Theresa May's year was dominated by her inability to negotiate a Brexit deal that the majority of the country could unite behind.
Many have found her deal too soft, whilst many others have found it too hard. Unfortunately for her, she hasn't been able to find her Goldilocks-like sweet spot, which has led to fifteen ministers resigning from her government, including two Brexit Ministers.
Her insistence on a "back-stop" ruling, effectively keeping Northern Ireland in the customs union, has also alienated the Democratic Unionist Party (DUP), which is propping up her majority-less Conservative government. All this tension and negativity came to a head in December, when a vote of no confidence was brought against May by her own party, a vote she narrowly survived.
And yet, despite almost falling off the political cliff, she has somehow clung on. In fact, this recent trouble has given her polling a boost, suggesting she still might be able to bring her deal to a vote.
★ To do list for 2019:
Deliver a Brexit that is palatable to most of the British electorate by April.
Emmanuel Macron, President of France
"By putting our own interests first, with no regard for others, we erase the very thing that a nation holds dearest, and the thing that keeps it alive: its moral values."
The French president was a pleasing and avid defender of globalization, multilateralism and free trade throughout 2018. During his tribute during the 100th anniversary of World War One, Macron, standing outside the Arch de Triumph in the rain, used the occasion to warn of the distinction between patriotism and nationalism, earning himself respect for taking on right-wing views.
Unfortunately for the president, this respect has not transferred to his electorate, who have been woefully underwhelmed by his performance and elitist views.
This manifested itself into the recent "yellow vests" movement, which erupted into mass demonstrations in November. What started as a protest against a new fuel tax quickly snowballed into a critique of his presidency, with many calling for him to go. As of the 6th December, only 23% of people were happy with the performance of their Chef des Armées.
★ To do list for 2019:
By scrapping the fuel tax, the president earned himself time. Whilst he must fight off nationalism within France and win back the electorate's support, he must also take on more responsibility in leading Europe, as Angela Merkel sings her swansong from front line politics.
Angela Merkel, German Chancellor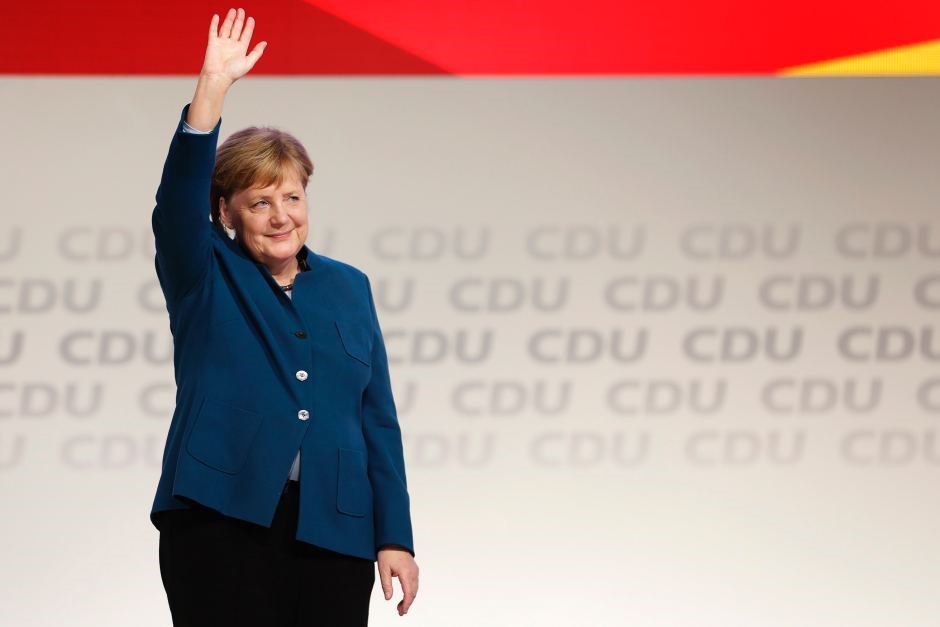 "I wasn't born as chancellor or as party leader. I have always wanted to do my government and my party jobs with dignity, and one day to leave them with dignity. Now it's time to open a new chapter. "
Angela Merkel started the year as a strong, confident leader, whose country boasted the best economy in Europe.
Having been sworn in as leader for a fourth term in March, she continued to adhere to multilateralism, the basic principles of the WTO, and strongly opposed bullying. The picture of her standing over a sulking Donald Trump at the G7, was one of the images of the year.
At the same time, her insistence in allowing so many immigrants to enter Germany has exacerbated the European immigration crisis and created a fundamental split between her and her coalition. The loss of support, in spite of her defiance of rising nationalism in German politics, caused a poor showing during September's elections and led to the start of Ms. Merkel's grand goodbye from politics.
★ To do list for 2019:
Ms. Merkel's first job will be to unite her party behind a successor and continue to fight off the rise of populist nationalist groups inside Germany. She must then help Macron and other pro-EU leaders to ensure the European Union doesn't drift right at May's European Parliament elections, the first without the United Kingdom.
Stephen Hawking, World Renowned Physicist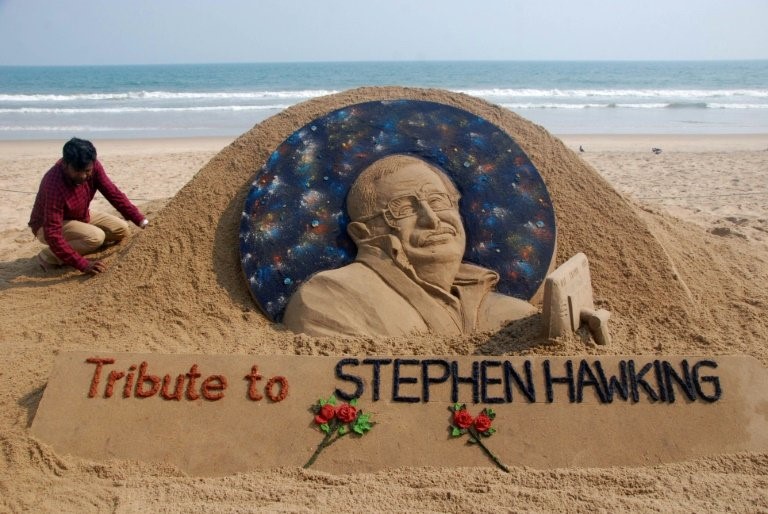 "However difficult life may seem, there is always something you can do and succeed at. "
The death of Stephen Hawking emitted an outpouring of grief never before experienced for a physicist. From British to Chinese, astronomer royal to prime minister, astronaut to Rockstar, people grieved the loss of a great scientist but more importantly, a great man.
As a physicist, his work on black holes and the origins of the universe brought a new understanding and popularity to the field.
Yet it was his spirit, pizazz and zest for life that earned him a diverse army of followers, inspired by his ability to let nothing stand in his way.
Two days after his death, two Russian astronomers discovered GRB180316A, a new born black hole in the Ophiuchus constellation. The two stargazers decided to name it after the late scientist, creating a fitting tribute to a man who spent so much of his time gazing up at the stars.
Jamal Khashoggi, a well-known Saudi journalist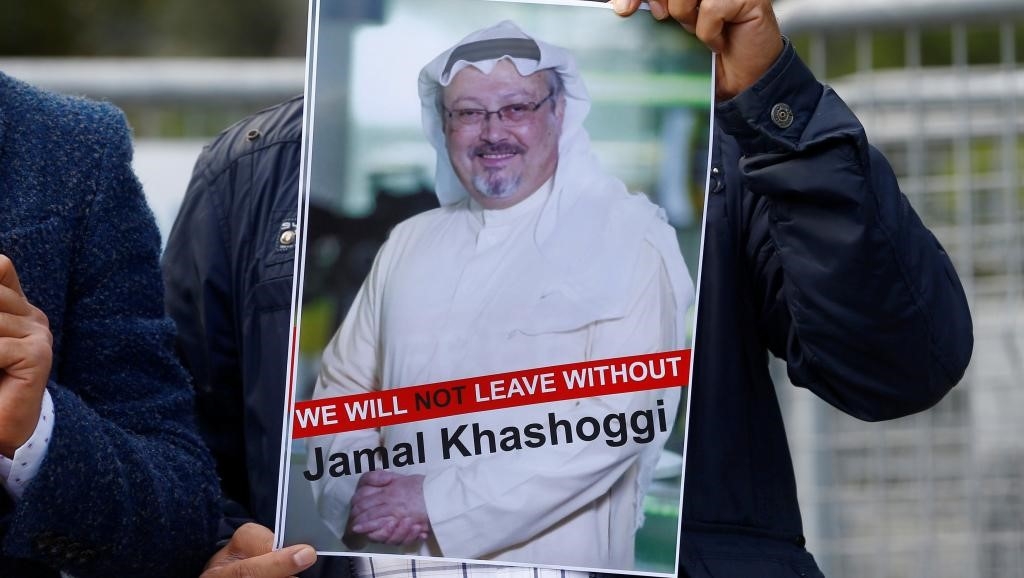 "I can not breath."
When Jamal Khashoggi visited the Saudi consulate on October 2nd to collect a document, his bride to be, Hatice Cengiz, waited outside patiently for him to return. Little did she know that that would be the last time she would ever see her fiancé again.
Instead of collecting the document, The Washington Post columnist and outspoken critic of the Saudi regime, was brutally murdered. Tapes obtained by the Turkish authorities have since linked his death to the Saudi Royal family, and the US Senate has gone further, passing a resolution stating it believes the Crown Prince Mohammed bin Salman was responsible for the gruesome killing.
The death also thrust a spotlight on the risk's journalists take, with TIME Magazine making Khashoggi, along with the murdered journalists of Maria Ressa, Wa Lone, Kyaw Soe Oo and news organization the Capital Gazette of Annapolis, Md, their Person of the Year.
"They are representative of a broader fight by countless others around the world — as of Dec. 10, at least 52 journalists have been murdered in 2018 — who risk all to tell the story of our time," TIME's editor-in-chief Edward Felsenthal wrote.
Mark Zuckerberg, Facebook CEO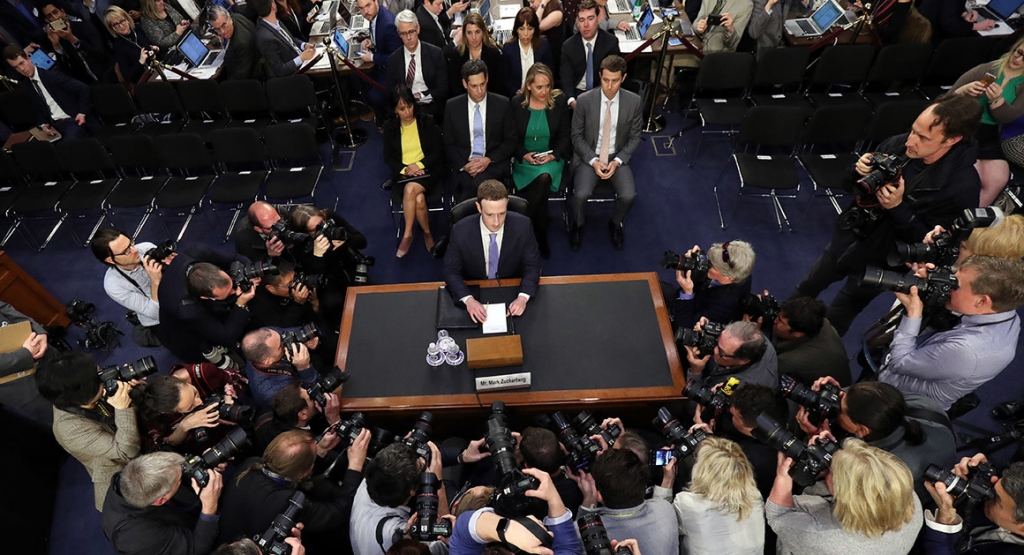 "We have a responsibility to protect your data, and if we can't then we don't deserve to serve you. "
At no point in Facebook's history has commander in chief Mark Zuckerberg's position been under such a threat.
2018 saw the Silicon Valley giant descend into a tale of lies, cover-ups, deceit and betrayal that you'd only expect to find in a John le Carré novel.
Zuckerberg has had to deter against more evidence that Facebook was manipulated to influence the 2016 US election, bat away allegations that executives knew of Cambridge Analytica's policy of collecting user's information and presided over Facebook's biggest stock price and usership drop in its history.
As a result, Facebook has become the least trusted of all major technology companies, according to data by research company Toluna.
★ To do list for 2019:
Getting users and their trust back should be Zuckerberg's number one goal for 2019, as well as stopping the dramatic slide of Facebook's share price.
Greta Thunberg, Fifteen-year-old Climate Activist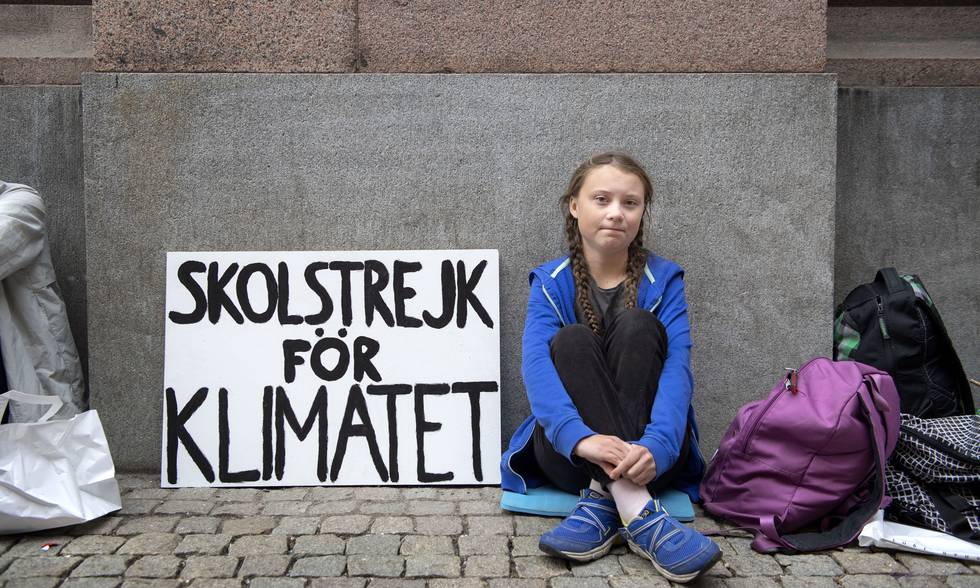 "We have run out of excuses and we are running out of time. We have come here to let you know that change is coming, whether you like it or not. The real power belongs to the people."
2018 saw a rule book for the implementation of the Paris agreement finally established at COP-24 Katowice 2018. The agreement should have been easier to agree upon, given the numerous reports warning of the impact of further global warming and the burning of fossil fuels.
However, the world now has a plan for global de-carbonization, giving hope that our actions will improve the lives of our future generations.
Perhaps more encouraging was the work of fifteen-year-old Greta Thunberg, from Sweden, whose actions challenged those in power to do the right thing, and in the process, inspired thousands of others to take up the cause.
Thunberg grew to prominence in 2018 when she went on strike from school in protest of adult's inaction on climate change. Taking her charge all the way to COP-24, the young activist delivered a searing indictment of the political elite's inaction to fight climate change.
"You are not mature enough to tell it like is. Even that burden you leave to us children" she proclaimed. "But I don't care about being popular. I care about climate justice and the living planet."
★ To do list for 2019:
Don't give up. People like Thunberg are needed to put pressure on governments and hold them accountable under the new regulations. Du kan göra det!