Trump Steps-Up Attacks on China as Presidential Election Defeat Looms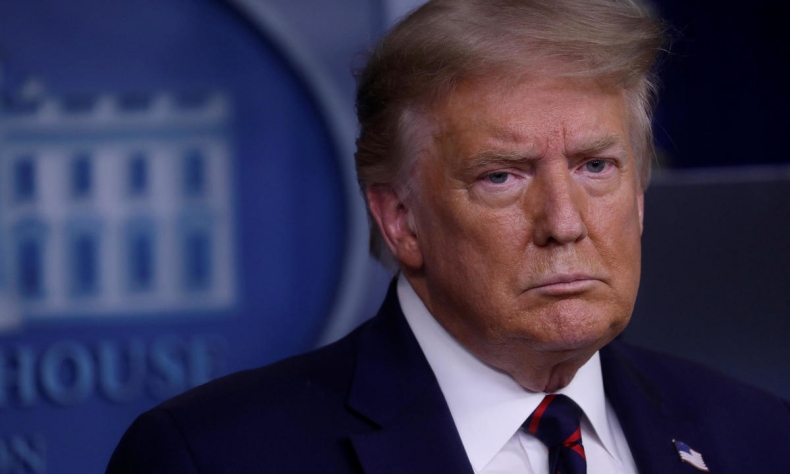 The US closure of the Chinese Consulate General in Houston, Texas, has once again plunged China-US relations into even deeper depths of severity. Yet with a failing economy and a drop in approval ratings after criticism of his handling of coronavirus, China is the last card Trump has to play if he is to avoid defeat come November.
In November 1979 in Texas, Houston, China's first consulate was established in the United States of America. Owing to an agreement between American President Jimmy Carter and Chinese Vice-Premier Bo Yibo, the establishment of the consulate in the city was the first of a new wave of diplomatic institutions across the two countries, as both China and the US kicked off a period of normalised relations.
But now, far from being normalised, China-US relations have fallen further with the recent decision by the US to demand the closure of the consulate leaving relations once again on the precipice.  The past week has seen a further downturn in their relationship with an indictment against two men accused of spying on US vaccine development on behalf of China's security services announced on Tuesday, along with a policy speech against China delivered by US Secretary of State Mike Pompeo on Thursday.
What caused the consulate to shut down?
What has provoked the US into such a decision remains unclear. Officially, US State Department spokeswoman Morgan Ortagus has said the consulate was closed "in order to protect American intellectual property (IP) and Americans' private information". Pompeo added further that President Donald Trump has "had enough" of China, referring to the theft of IP costing hundreds and thousands of jobs across America and Europe.
Hawkish members of the Republican Party including Republican Senators John Cornyn, Ted Cruz and Marco Rubio have all claimed the consulate was closed for its "spying activities".
But whether it be stealing IP or acting as a centre for Chinese spying, no evidence has been substantiated for either claim.
This move has been strongly denounced by China. "It is a political provocation unilaterally launched by the US side, which seriously violates international law, basic norms governing international relations and the bilateral consular agreement between China and the US. China strongly condemns such an outrageous and unjustified move which will sabotage China-US relations," said Chinese Foreign Ministry Spokesperson Wang Wenbin at regular press conference in Beijing on July 22.
Others see it as a continued escalation of deteriorating relations between the US and China, with the US choosing to pressure the later at every turn. Over the past six months, China and the US have been at logger heads over everything from trade to technology, territory to human rights. By closing the consulate, the US has added diplomatic missions to the mix as part of an ever-increasing list of ways to challenge and contain China as it seeks to keep itself as the world's number one superpower.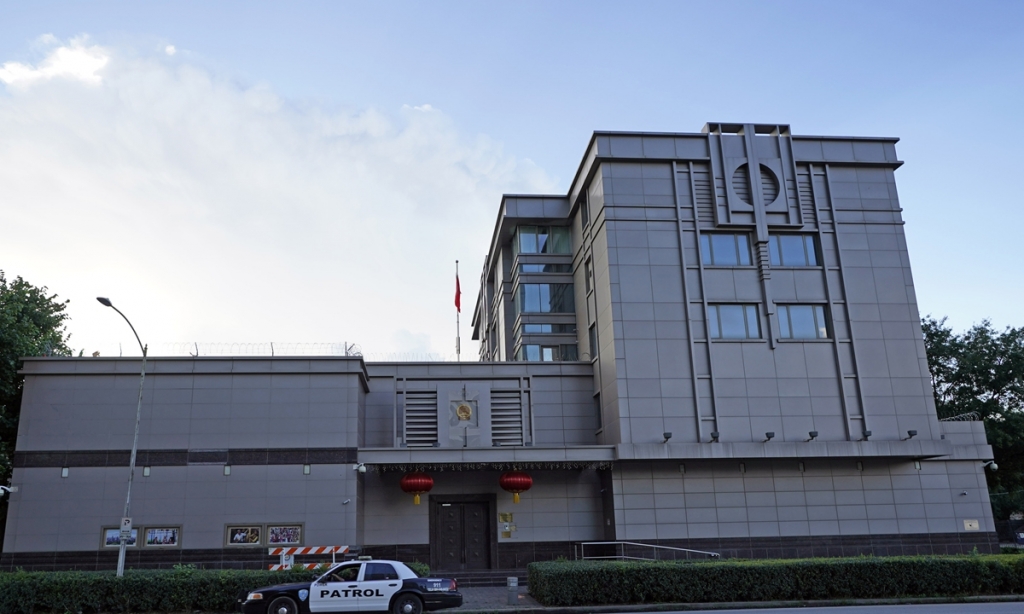 Looming election brings China into play
Why has the US government acted to close the Chinese consulate now?
US Senator Angus King, an independent however sees it as a move made with the upcoming US election firmly in mind, one in which Trump is in serious danger of losing.
For the past few months President Trumps approval ratings have slipped dramatically, falling from a high of 49 percent in April to 38 percent last month. Recent polling coincidently from Texas, where the consulate is based, shows the extent to which Trumps popularity has fallen.
Texas has been one of the safest Republican seats for decades, with the last Democrat to win a presidential election there being Jimmy Carter in 1976. But if recent polls are to be believed Trump is in trouble of suffering from the indignity of becoming the first Republican presidential nominee to lose in the state for 44 years.
A recent survey released by Quinnipiac University on Wednesday had Democrat nominee Joe Biden leading Trump with 45 percent support compared to 44 percent. Commentators have put this down to resident's concerns regarding Trump's handling of the coronavirus and the economy.
51 percent of Texan's think Trump has handled the coronavirus outbreak poorly, with Texas suffering from rising COVID-19 cases after failing to reopen safety. Even more astonishing however is 48 percent of Texans believe Biden would have been better at handling the pandemic, compared to only 45 percent for Trump.
Even Fox News, which since his nomination five-years ago has been used as the President's own official mouthpiece, released its own polling this week confirming Trump is behind in almost all areas to Biden including the economy (Biden +1), a dagger to Trump's hopes of positioning himself as the "economy" president.
China the "Trump-Card"
It means Trump is an uncompromising position. If people from states as conservative as Texas and those who watch Fox News are preparing to turn their backs on him, then where are his votes going to come from? With rising COVID-19 deaths and a tanking US-economy, what is left for Trump to push?
Enter China, which as the economy's waned and COVID-19 become more out of hand, has been more regularly targeted as a source of political leverage. Over the past few months, Trump has increasingly sought to promote himself as the "strongman" against Beijing at the expense of his rival, funding campaign videos to show Biden's weakness on China. He has also sought to play on American insecurities regarding China which have increased over recent years, according to a survey conducted by Pew Research in March 2020, which showed 66 percent of American's had an unfavourable view of China.
Trump has therefore become even more aggressive in his anti-China policy, not only to ensure the US's long-term dominance, but also to convey to the American public that he is the one to take on an ever aggressive-China stance, regardless of whether there is any truth to it or not.
This has given him a firm base to do battle against Chinese companies such as Huawei and Tik Tok, to be more aggressive by stationing more aircraft in the South China Sea and pushing harder for sanctions against Chinese government officials regarding policies in Hong Kong and Xinjiang. And it seems to be working.
An NBC News/Wall Street Journal poll released at the beginning of June has Trump ahead of Biden in dealing with China (43 percent to 40 percent), and it is expected that after the events of this week, that margin will widen further.
Opportunistic, short-term pain for long-term gain, these are all tactics Trump has used throughout his presidency, like a contestant on one of his gameshows. The problem is that he playing with the relations of two countries, as well as the livelihoods of 328 million Americans and 1.4 billion Chinese citizens, for whom good relations are tightly woven into their economic futures.
Bashing China in order to win a presidency does not feel very presidential at all. But then again, throughout his time at the White House, Trump has rarely done things as they should.
The article reflects the author's opinions, and not necessarily the views of China Focus.