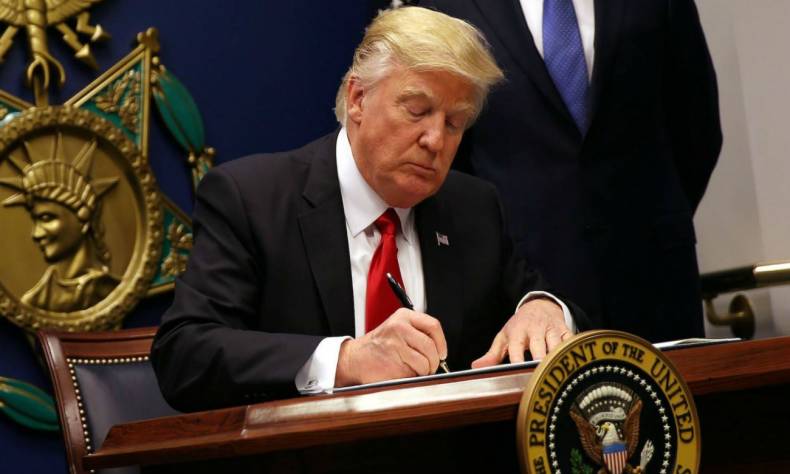 Trump' Tariffs on China, what will China do?
China unveiled plans on Friday to impose tariffs on 128 products in seven categories from the United States
US President Donald Trump signed a memorandum on March 22 – the latest unilateral move that poses a threat to global trade – that could impose tariffs on up to US$60 billion of imports from China, despite strong warnings from business groups and trade experts.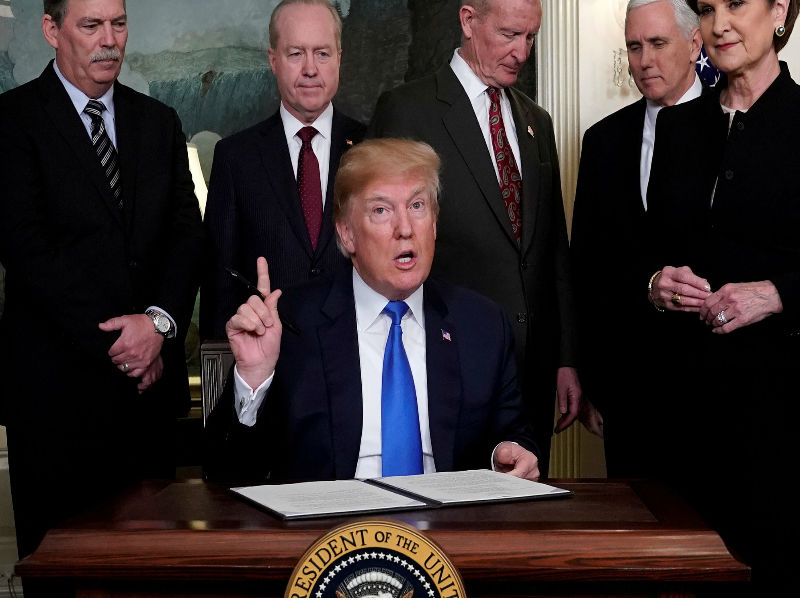 According to the presidential memorandum, Trump has given US Trade Representative Robert Lighthizer 15 days to publish a list of Chinese goods that could be subject to tariffs, while the US Treasury Department will have 60 days to propose restrictions on Chinese investment in the United States.
"If some body tries to begin a trade war with us, we will fight," said Cui Tiankai, Chinese Ambassador to the US, after the release of the presidential memorandum.
China unveiled plans on March 23 to impose tariffs on 128 products in seven categories from the United States, with a value of up to $3 billion, to make up for losses caused by US tariffs on Chinese steel and aluminum products, according to China's Ministry of Commerce.
Impose Retaliatory Measures on US while Maintaining Opening Up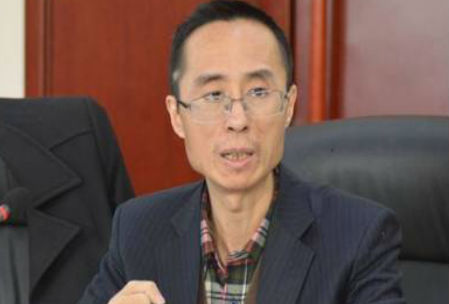 Cui Fan, professor of School of International Trade and Economics, University of International Business and Economics, director of Research Department, China Society for World Trade Organization Studies
On March 22 the White House released the result of a Section 301 investigation on China and proposed a set of measures, the results of which will be that in 15 days' time, the US will publish and publicize a list of Chinese goods that could be subject to a 25% ad valorem tariff for 30 days, will initiate a WTO dispute settlement over China's alleged discriminatory technology licensing practices, and will impose investment restrictions on China.
I believe that Chinese government will take the WTO dispute settlement seriously, since it is a common practice to settling trade disputes in this way. Since its entry to the WTO, China has been subjected to 39 WTO trade dispute cases, and has strictly followed the findings of every adjudication made by the WTO. In contrast, the US has been subjected to more than 80 cases over the same period, but its implementation of findings has left much to be desired.
Judging by the US statement, its proposed tariffs and investment restrictions are all discriminatory, and are all targeting China. These measures are very different from the Section 232 measures directed at steel and aluminum. The US asserts that its measures have been designed under the principles of "equity" and "reciprocity". However, these discriminatory sanctions towards China contravene the basic WTO principle of most-favored nation treatment. The priority of "reciprocity" is that each party gives the other most-favoured nation treatment. So if China does not implement any retaliatory measures against the US, this will create a situation under which China is unilaterally allowing the US most-favoured nation treatment.
We should be well aware that the progress of opening up should never be suspended or slowed down due to US actions. Breaking new ground on all fronts is China's national policy. In this situation, it is essential that we implement our declared opening-up measures as scheduled, including opening up the finance industry, the investment in special-purpose motor vehicles and new energy vehicles, and the reduction in vehicle tariffs. However, while implementing broad-brush opening up, China should also withhold corresponding treatment from countries that discriminate against China. On the one hand, we should promote opening-up on all fronts, on the other, we should impose reciprocal treatment against any country that treats China in a discriminatory way. There needs to be a retaliatory list appropriate to any sanctions directed by the US at China.
Treat the US the Way China is being Treated and Force the US Back to the Table

Xu Hongcai, deputy chief economist of China Center for International Economic Exchanges
Concerning the trade war provoked by the US, China obviously cannot turn a blind eye; rather, we should implement appropriate retaliatory measures to tackle it. I believe China should treat the US as China is being treated, and specific measures can start with the following:
Restrict Import of US Soybeans
China is one of the biggest importers of US agricultural products, and in this product group the key import is soybeans, which receives US food and agriculture subsidies. If China restrictes the import of US soybeans and imported soybean products from countries including Brazil and Argentina instead, it would impose a direct adverse impact on US farmers who grow soybeans.
A very large proportion of US President Donald Trump's votes come from farmers, hence losing their support will be the last thing he wants to see. This measure will serve as a wake-up call to America.
Automobile Industry is also a Main Point of Attack
According to ChinaEconomy.cn, based on the data of United States Census Bureau, there was a deficit of US$8.9 billion between the US and China in the automobile sector. US automobile companies are currently lobbying Trump's government, hoping that automobile tariffs can be decreased for fear that Chinese government will impose retaliatory tariffs on US automobiles. Such a measure will impair these companies' efforts to gain the world largest automobile market.
John Bozzella, chief executive officer of Association of Global Automakers, agreed that the problems the US President wants to resolve are genuine, but suggested that there are better ways to deal with them. Ultimately, a trade war will only do harm to US producers and consumers. Also, the Ford company noted in an announcement that it hopes the two governments can work together to resolve problems between the two major economies.
If China restricts US automobile companies in favor of companies from Japan and Europe, then US automobile companies will certainly feel the impact.
Restrict Imports of US Aircraft
During President Xi Jinping's visit to the US in 2015, Xi said that Boeing company was a model of mutually beneficial cooperation between US and Chinese companies. Boeing announced at the same time that it had signed 300 aircraft orders with China, including 250 single-aisle Boeing 737 and 50 wide-body jetliners, to a total value of US$38 billion.
If the US lost China as a major client, it would hit Boeing hard. China could import the French Airbus instead.
Economic Measures Work Well too
In addition to trade measures, China can also retaliate with economic measures – for example, putting pressure on the USD with a moderate depreciation of the RMB.
This approach would not actually require any active measure; it could be achieved simply by "going with the flow". Since the Fed is raising interest rates, this will naturally lead to an appreciation in the USD, hence it is reasonable that the RMB, which appreciated rather quickly last year, should depreciate against the USD this year.
However, one thing should be noted – even though this trade war is being initiated by the US and China plays a rather passive role, we still need to carefully handle every small step to avoid it escalating out of control. We should not carry out a general assault on the whole US economy; neither should we push too hard in any sector. China is being dragged into this trade war, but we will not proactively escalate it.
Negotiation is the best antidote to trade disputes. China's measures should be based on sound reasoning. They should further China's interests and be implemented with restraint, so as to force the US back to the negotiating table.
The article's view reflects the anuthors' only, not those of China Focus'.