U.S. Decoupling Hurts Taiwan's economy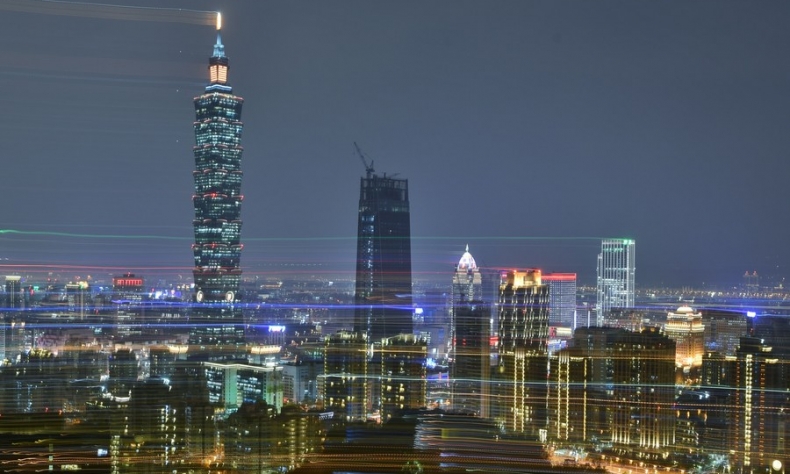 Washington's new restrictions in efforts to push ahead on U.S.-China economic and hi-tech decoupling are placing many Taiwan exporters in a bind.
When visiting Taiwan for a research excursion a few weeks ago, a number of long-time residents on the island advised me to check out the southwestern port city of Kaohsiung. They had described it as a wonderful tourist town. Meanwhile, it's the second-largest city in Taiwan island; the Port of Kaohsiung has enjoyed an historic reputation as a bustling metropolitan zone for international trade and domestic manufacturing industries. The economic success story of Taiwan in recent decades was achieved largely on account of the island opening up big factories while the Port of Kaohsiung served as a major hub for international shipping trade and as transit points for shippers going to and from Chinese Mainland, Southeast Asia, South Asia, along with the North and South American markets.
I was also working with a documentary team to film the Port of Kaohsiung and the sea for backdrop views. But on May 2, a normal work day for local people, we took a high speed rail from Taipei and reached the Main Station of Kaohsiung at approximately 10:30 am during regular business hours. When arriving at the nearby streets, we did not see a robust trading port city but a dead zone that more closely resembled a ghost town.
In most major cities on weekday mornings, you will observe large crowds of pedestrians rushing to work and traffic jams galore. Yet in Kaohsiung near the port, we saw empty streets, few cars and waited over 20 minutes before spotting a taxi. Many shops were shuttered, while vacant lots were a common sight. Even after our brief filming, we walked the streets at 12:30 pm and could not find a local restaurant to serve customers, including the shops that were open.
We found a taxi to take us to the scenic spots near the port and walked into empty restaurants there as well. It had only one place, but it offered over-priced seafood and no customers could be seen. Accordingly, it was apparent that the economy in Taiwan is hitting hard times and that's a wake-up call, since the ruling-party DPP (Democratic Progressive Party) has boasted of having close ties with Washington and argued that such strong links have benefited the domestic economy overall.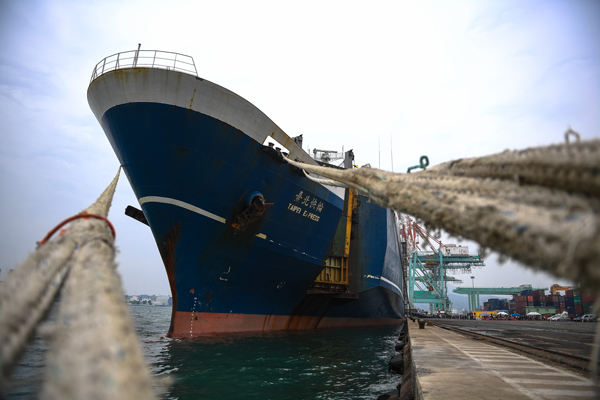 Growing concerns over unfair trade deals with the U.S.
During my two weeks in Taiwan, I had spoken with many local residents. The common consensus was that the DPP does have good relations with Washington, but most people on the island have expressed disappointment over Taiwan's economic ties with the U.S. A few persons had explained that the U.S. Department of Agriculture (USDA) had exploited Taipei's over-eagerness to please Washington by accepting lopsided trade agreements. Consequently, local farmers, dairy farmers and ranchers suffered the unfortunate consequences. Taiwan was forced to lower tariffs on imported food from the U.S.
According to the USDA Foreign Agriculture Service Website:
"In 2022, the total value of U.S. agricultural and related products exported to Taiwan reached a record $4.4 billion, an increase of 13 percent compared to the previous year. Taiwan successfully remains the 6th largest market for U.S. agricultural & related exports. The record year surpassed the previous record set in 2018 of $4.1 billion. Products in the Consumer Oriented category continue to play an increasingly important role, with beef, poultry, and dairy products hitting new highs. Top 5 U.S. export categories to Taiwan in 2022 included soybeans ($1.1 billion), beef ($746 million), wheat ($379 million), poultry ($287 million), and corn ($268 million)."
Additionally, Taiwan has emerged as a major power player as a manufacturer of chips and semiconductors. TSMC (Taiwan Semiconductors Manufacturing Company) is based in Hsinchu, and has witnessed remarkable development in the past two decades. The company is operating massive foundries to produce semiconductors, which are used for nearly all electronics' devices. In case you are unfamiliar with semiconductors – they serve as the technological brains for chips. If you are reading this article on your smart phone – there's a semiconductor integrated into it.
We should take note that TSMC's largest customer is not the U.S., but Chinese mainland. Washington loves to highlight their close friendship to Taipei but TSMC might not agree. U.S. President Joe Biden signed into law the Inflation Reduction Act, and CHIPS AND SCIENCE Act last year and both bills have harmed TSMC's business prospects. The Hsinchu-based company has set up plans to open up a new foundry in Arizona, U.S., but the Biden administration has demanded tough terms to approve its application for $15 billion subsidy to the company. Washington has demanded profit-sharing on their returns and requiring the company to reduce its semiconductors' exports to Chinese mainland.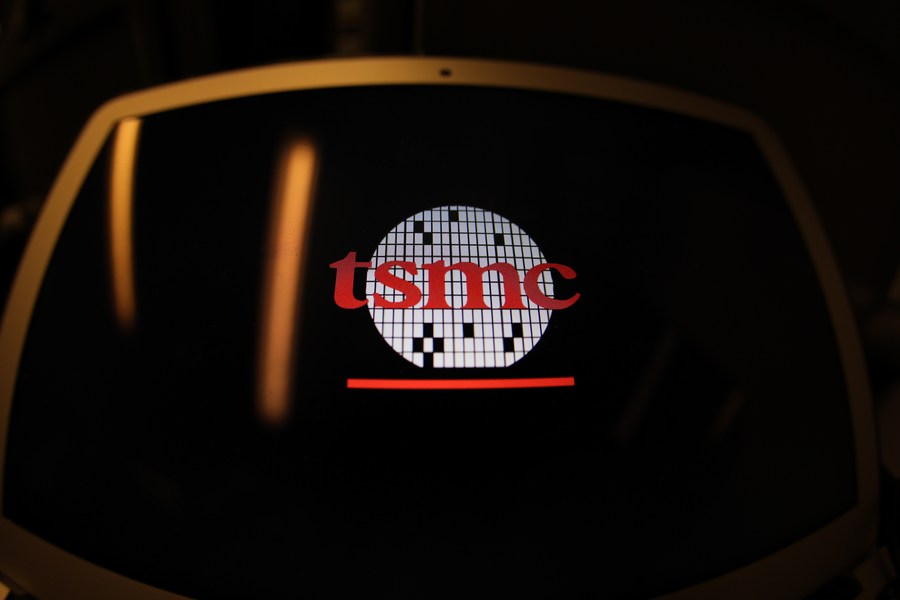 Chinese mainland, not U.S., can rescue Taiwan economy
As reported in an article posted by Mobile World Live on April 21, 2021:
"Taiwan Semiconductor Manufacturing Company (TSMC), a major supplier of processors to Apple, Arm and Nvidia, predicted revenue to decline in 2023 as weakening macroeconomic conditions slow end-user demand, after Q1 sales hit the low end of a forecast.
On an earnings call, CEO CC Wei said TSMC expects a low- to mid-single-digit decline in full-year revenue. He said a fabless semiconductor inventory adjustment in the first half is taking longer than previously expected."
Western media reports routinely blame the lower global demand for chips to explain TSMC's sudden downturn, but politics deserves greater scrutiny. The Biden administration is punishing Taiwan companies for having strong business ties with Chinese mainland and as a result – Taiwan global trade figures are stumbling. Taiwan had long enjoyed good trade ties with Chinese mainland but Washington's new restrictions in efforts to push ahead on U.S.-China economic and hi-tech decoupling are placing many Taiwan exporters in a bind.
"China's economy is strong and it's Chinese mainland that can save our economy, not the Americans," a local Taipei resident who wished to be quoted anonymously by China Focus. "Yes, we still love America, but the people in Taiwan are realistic. They know if a severe depression strikes the island, U.S. business will just cash out and leave."
The person speaking to China Focus said that she is a DPP voter. One wonders whether she will remain a DPP supporter if the Taiwan economy crashes. It should also be noted that southern Taiwan, which includes Kaohsiung, is a regional stronghold for the DPP.
The Port of Kaohsiung is no longer a bustling hub for international trade. The U.S. government has not proven to be helpful economic partner for Taiwan. But does Washington care? We can't say with certainty that they do.
The article reflects the author's opinions, and not necessarily the views of China Focus.