U.S. Industrial Conglomerate Considers Itself an 'Integral Part of Chinese Economy'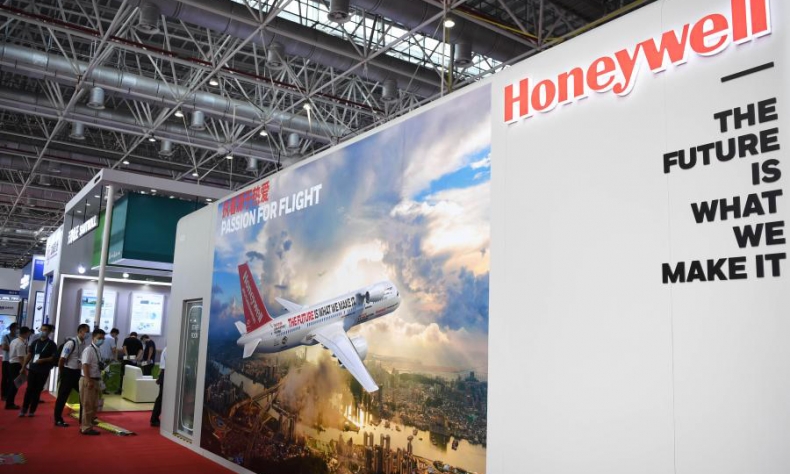 With China further opening up to the world, Honeywell will further increase local investment, enhance local R&D capabilities, and bring the products developed in China to overseas markets to implement the strategies of 'East for East' and 'East to Rest.'
China's carbon peak and neutrality goals will bring more opportunities for local cooperation, Steven Lien, President of Honeywell China and Aerospace Asia Pacific, told Beijing Review reporter Ma Miaomiao in an interview during the fourth China International Import Expo (CIIE) in Shanghai. The U.S.-based technology and manufacturing company is well-positioned to participate in China's high-quality development, said Lien. Edited excerpts of the interview follow: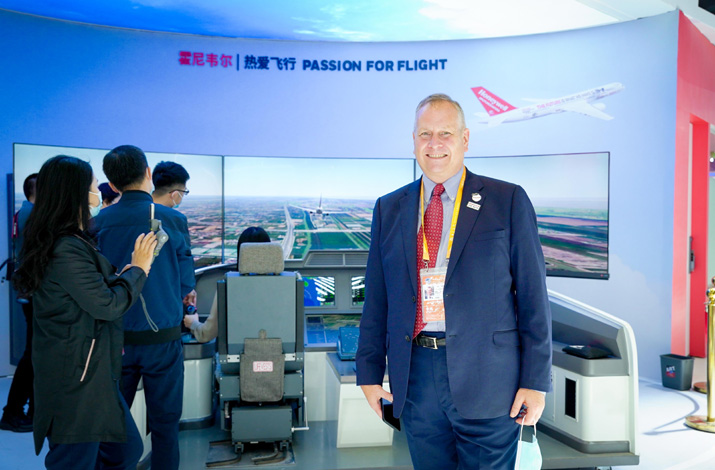 Beijing Review: How many sessions of the CIIE has Honeywell attended? What is your take on China's efforts for continuing to host such an expo amid the lingering pandemic?
Steven Lien: It is the fourth consecutive year for Honeywell to join this event. As a new international public platform for open cooperation and mutually beneficial development, the CIIE demonstrates China's sincerity to continue sharing development opportunities with the world and its commitment to greater openness. This year also marks the 20th anniversary of China's accession to the World Trade Organization (WTO) and a milestone in China's opening up. The success of the fourth CIIE will be another strong piece of evidence in China's commitment to opening up.
Beijing Review: How will the company explore more options in achieving sustainable development as China has introduced the carbon peak and neutrality goals?
Steven Lien: China's "dual-carbon" goals provide a strong driving force for the low-carbon transformation of many industries, such as air transportation, advanced manufacturing, new retail and logistics, and healthy construction. Innovative low-carbon technologies are the key to realizing the carbon neutral goals and will drive the sustainable development of relevant industries.
At this year's CIIE, Honeywell sets up a special zone for low-carbon technologies for the first time. Honeywell has more than 100 years of experience in sustainable development and energy conservation, and about 50 percent of the new product and technology development is related to environmental protection and energy efficiency.
In April this year, Honeywell announced its commitments to achieving carbon neutrality in all its business operations and facilities by 2035, in line with China's carbon neutral goals.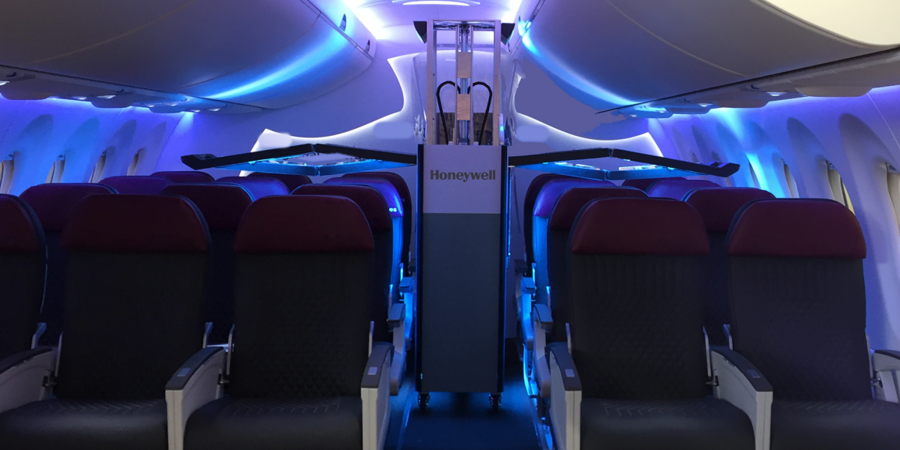 Beijing Review: How do you view the changes in the Chinese market over the past two decades since China's entry into the WTO? What kind of opportunities and challenges do you think the market will continue to bring?
Steven Lien: With our core business perfectly aligned with China's market demands such as growing middle class, industrial digitalization and de-carbonization, Honeywell is well-positioned to participate in China's high-quality development as the country further deepens reform and opening up.
China's pledge to achieve carbon neutrality by 2060 is a major milestone in the fight against climate change. About half of Honeywell's investment in new product research and development (R&D) is directed toward products that improve environmental and social outcomes for customers. China's carbon peak and carbon neutral targets will bring more opportunities for local cooperation.
Beijing Review: Facing uncertainties, what does the U.S. business community think about the prospects of the Chinese market? Do you still have confidence in doing business in or with China?
Steven Lien: We are an integral part of the Chinese economy. China is Honeywell's largest single market outside the U.S. as well as the largest growth market. With China further opening up to the world, Honeywell will further increase local investment, enhance local R&D capabilities, and bring the products developed in China to overseas markets to implement the strategies of "East for East" and "East to Rest."