U.S. is Losing the Gamble Launching Trade War Against China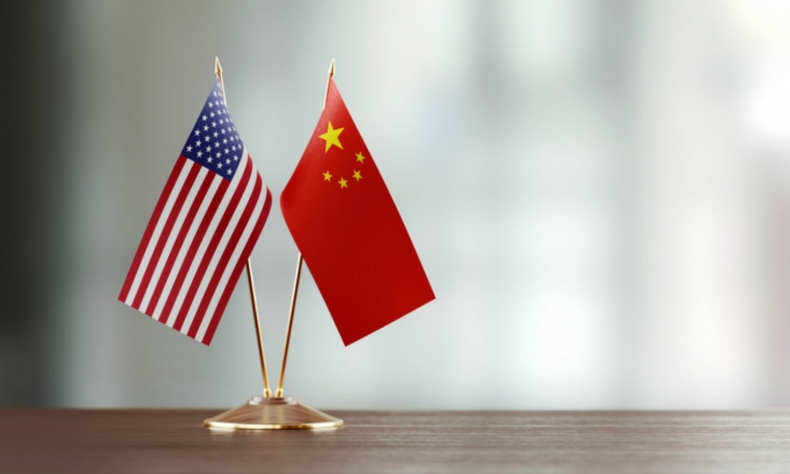 Trump's "Make America Great Again" hegemonic mindset is creating an environment of increasing uncertainty all over the world.
Part of the new additional tariffs recently announced by the United States government on $300 billion worth of Chinese goods took effect on September 1. The following day China announced that it had filed a case at the World Trade Organization (WTO) against the United States.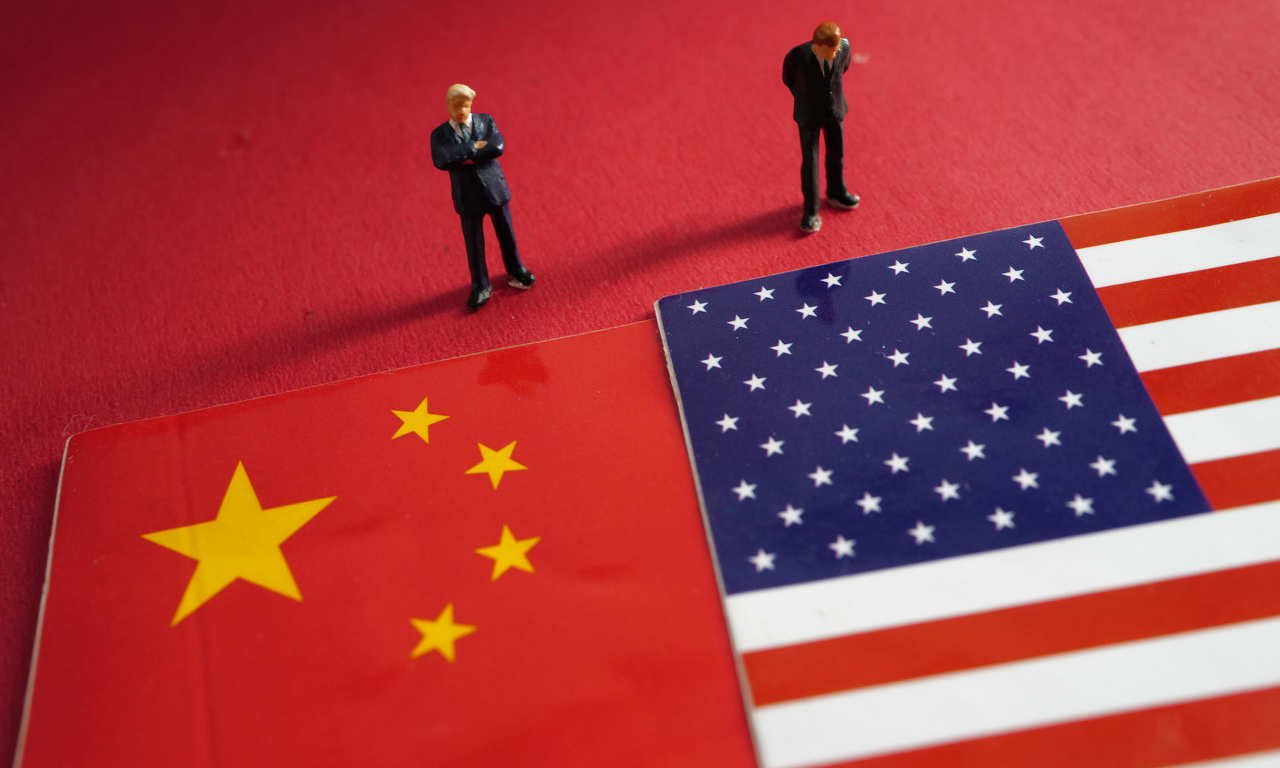 The tariffs imposed by the U.S. severely violated the consensus reached by the two heads of state in Osaka, a statement released by China's Ministry of Commerce said, adding that China is extremely dissatisfied with and resolutely opposes the tariffs.
Zengzi (Tseng-Tzu), an influential Chinese philosopher and disciple of Confucius, stated that the wrong word that one has uttered will eventually come back against him. This serves as a warning that a man should honor his word and should not go back on his word at will.
A Flashback of Trump's Inconceivable Manner
During Trump's first visit to China on November 8-10, 2017, he extolled Chinese President Xi Jinping as a "very special person", a "good friend of mine" while boasting about their personal confabulations. Since then much water has flown down the mighty Yellow River and the Potomac River in the last two years. Trump's euphony of that day changed when he labeled his "friend" an "enemy" amid escalations in the trade war row.
The President seemingly fired off his tweet without considering the extent to which his provocative remarks would sour relations with the world's second-largest economy.
Trump may find some sausage in his 2020 presidential campaign from the Republicans supporters but his irrational comments about China only reflects his insensitivity, his ignorance about the United States' top trading partner, diplomatic relations in general.
Since assuming office two years ago, this ambitious businessman-cum-president has already proved that he is a wazzock when it comes to world affairs. Beginning with promises of building a "great wall" along the U.S.-Mexico border and implementing a Muslim travel ban, then threatening a host of nations with punitive sanctions, and unilaterally leaving important international treaties, Trump's acts of diplomatic vandalism knows no bounds.
Trump's "Make America Great Again" hegemonic mindset is creating an environment of increasing uncertainty all over the world. His maxim is- "what is good for me is good for all." Without any doubt, his opportunistic "America First" trade and foreign policy are also disrupting global economic growth.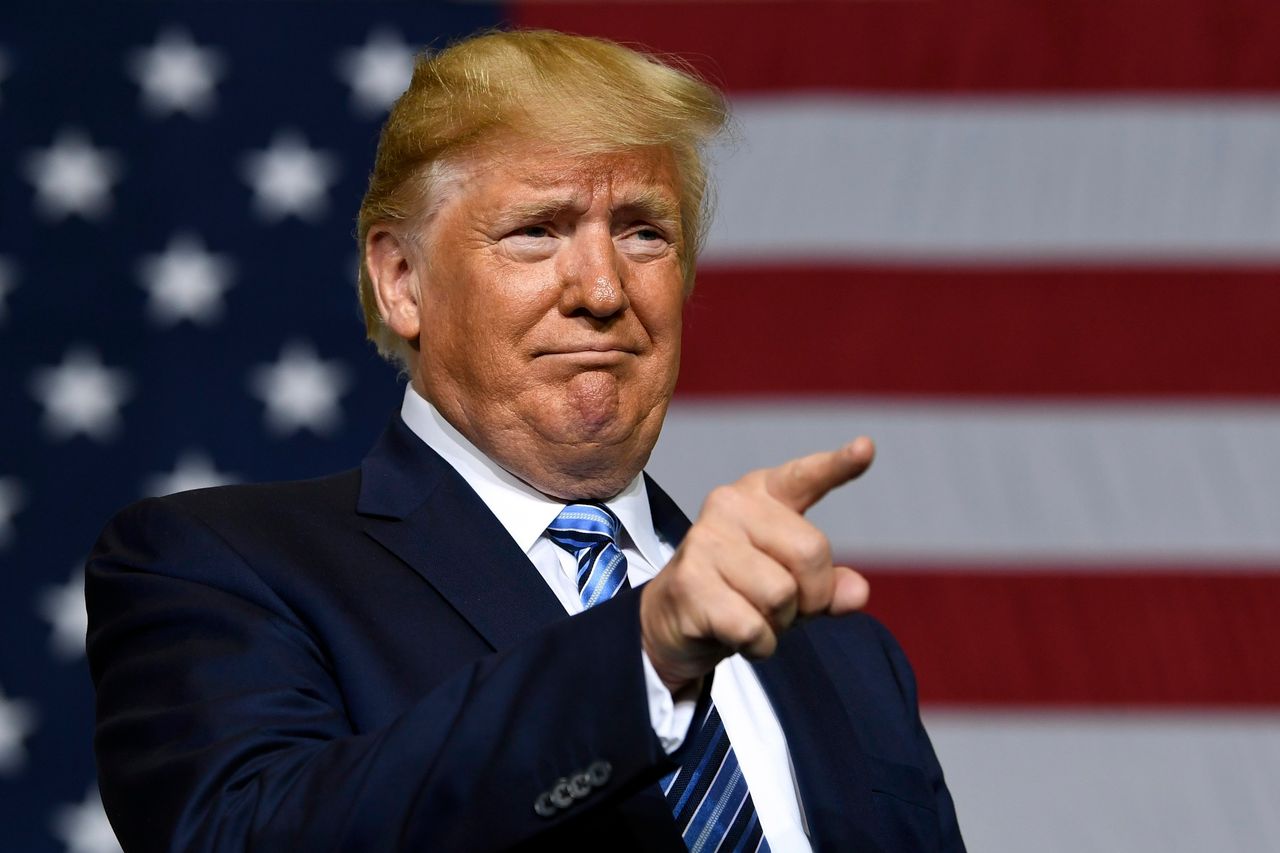 During thirty-one months in his presidency, the U.S. President has complicated relations with China with his confrontational approach and series of tariff hikes on Chinese imports. In order to gain short-term benefits, instead of long-term national benefits, Trump has instigated an escalating trade war with China which began with a 10 per cent tariff on Chinese products worth $200 billion initiated by the U.S. in September last year and forced China to retaliate with a similar tariff hike on $60 billion worth of U.S. goods.
Although Trump triumphantly claimed that the tariffs applied on Chinese goods has hurt the Chinese economy, referring to China's slowing growth rate – measured at 6.2 percent in the second quarter of 2019 – it should be noted that the bitter pills of the year-old trade war is damaging the U.S. economy, evidenced by its slowing growth rate of just 2.0 percent in the second quarter (down from 3.1 percent in the first quarter of this year).
The U.S.-China trade war has now reached a new plateau. On August 24, in a series of tweets, Trump lambasted China announcing an additional 5% hike in tariffs on over $500 billion worth of Chinese products which will come into effect from October 1. Trump's new sword of 15 percent tariffs on $125 billion of Chinese imports went into effect on September 1. China responded by imposing new tariffs on $75 billion worth of U.S. goods starting on the same day. Anyone who is rational can see that the U.S. stand to suffer more from the escalating trade war, especially U.S.  consumers.
"Dangerous Situation" for the U.S.
The significant majority of Americans are worried about the "twitter-tariffs" that Trump has unleashed against China. Concern amongst American citizens is that the fresh round of tariffs on Chinese goods will put new hardships on U.S. businesses, farmers, workers and consumers, and will weaken the U.S. economy.
Most analysts say that the U.S. will stand to lose from a prolonged trade war with China. The tourism sector is just one of the casualties given the significant decrease of Chinese tourists to the U.S. last year. Tourism Economics, an Oxford-based economics research firm, estimates that the decline of Chinese tourists could result in a loss of $11 billion in revenue for the U.S. (as reported a CBS news on August 23).
More importantly, the Trump administration's aggressive trade feud with China will aggravate U.S. farmers' economic plight. China (including Hong Kong and Macau) is the fourth largest export market for U.S. agricultural products.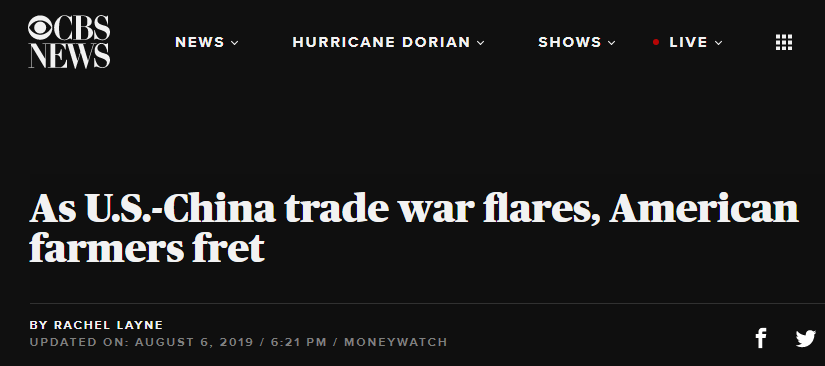 An article carried by CBS news has noted that China made up $5.9 billion in U.S. agricultural product exports in 2018. China is the No. 1 export market for U.S. soybeans, animal hides, alfalfa, No. 3 in dairy, poultry; No. 4 in processed food, pork, beef and No. 5 in wheat, according to the Minnesota Department of Agriculture, the United States.
On August 5, China's National Development and Reform Commission and the Ministry of Commerce officially announced that Chinese enterprises would stop buying U.S. agricultural products.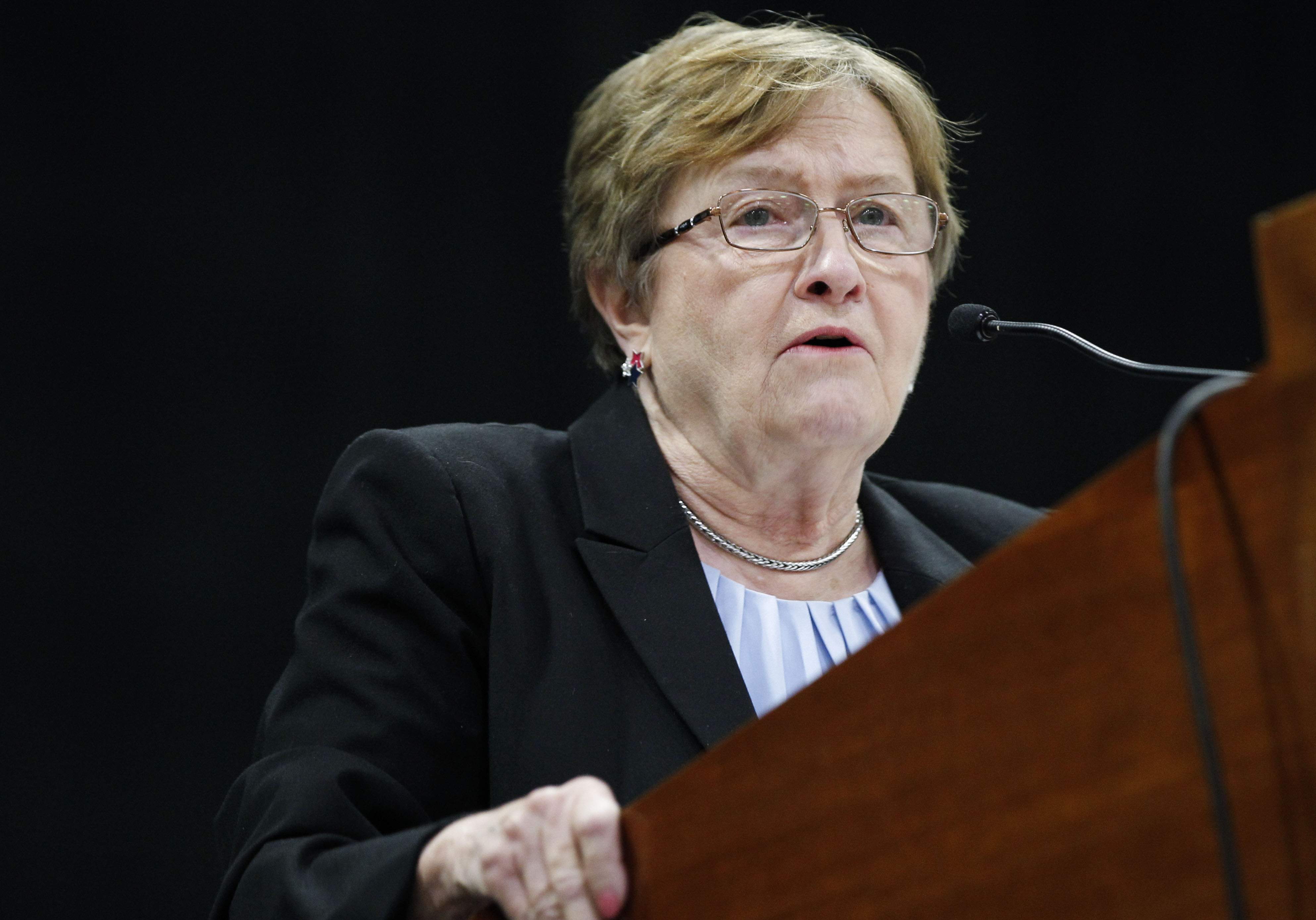 Former Lieutenant Governor of Iowa and Secretary of Agriculture, Patty Judge, rightly told CNBC on August 6, that the loss of a trading partner like China sets up a "dangerous situation" for U.S. farming. "There are going to be some serious repercussions for farmers," she said.
Trade Wars Are Not "Easy to Win"
For months, Trump famously claimed that trade wars are "easy to win". But that doesn't appear to be so, given that U.S. importers and consumers are largely shouldering the burden. Chad Bown, of the Washington DC-based Peterson Institute for International Economics, wrote in a report on August 14 that the U.S. September 1 duties will hit 77 percent of the country's clothing imports from China and 45 percent of footwear. "The bottom line is that, for the first time, Trump's trade war is likely to directly raise prices for a lot of household items like clothing, shoes, toys and consumer electronics," Bown wrote. The question many are asking is: How can the U.S. be 'winning' the trade war when American consumers are paying the price?
The fact is that the paranoid, arrogant Trump has miserably failed to stop China's economic juggernaut by declaring a trade war with the country, blacklisting leading Chinese tech companies, declaring China a currency manipulator, closing U.S. markets to Chinese exports, and ordering U.S. companies to leave China. Undoubtedly, Trump's disruptive activities will have a disastrous effect on the U.S. economy in the long run. Here a few words from an editorial published in the China Daily on August 26 which deserve to be quoted: "Beijing regards the trade war as an unavoidable trial by fire, from which the country will emerge stronger." It appears the more severe the challenges, the stronger China becomes.
It's encouraging to see that an unfazed China resolutely opposes Trump's protectionist measures that are inflicting great harm to the existing global order. The Communist Party of China under the leadership of Xi Jinping has been taking the country and its people on the road to a "moderately prosperous society" in all respects by the centenary of the CPC in 2021, whilst also positioning China as a pillar of globalization.
It would be beneficial for Trump's administration to view China as a true and important partner rather than a "national threat", and work to strengthen the most important bilateral relationship in the world. Otherwise, Mr. Trump will lose the gamble, no matter how much he brags of making America great again.
Rabi Sankar Bosu, Founder & Secretary, New Horizon Radio Listeners' Club, a China-watcher club based in West Bengal, India
Editors: Cai Hairuo, Jamie Leigh Wright