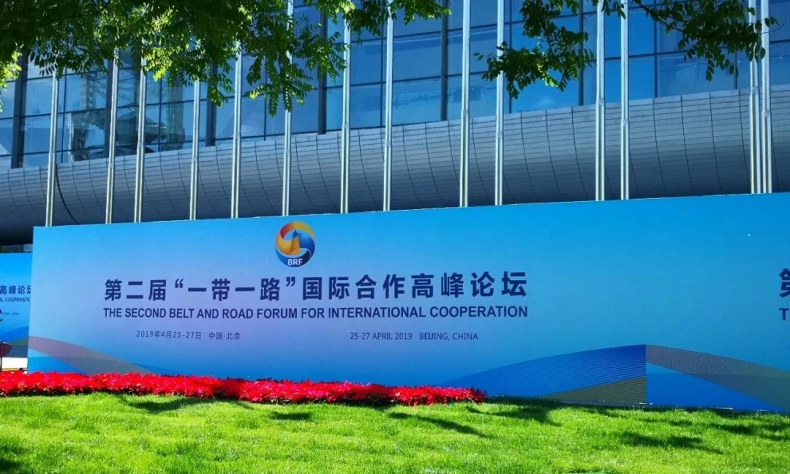 Unpacking Misconceptions
China has always looked to cooperating with rather than dominating other countries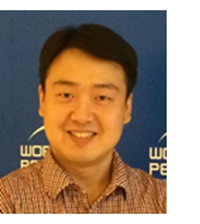 The Second Belt and Road Forum for International Cooperation held in Beijing on April 25-27 was a milestone for the Belt and Road Initiative along with international development and global governance. However, it is undeniable that there are still a few misperceptions and misunderstandings about the initiative or other key topics related to China that are in urgent need of clarification. For example, whether China is utilizing the Belt and Road Initiative to pursue its "sharp power" is one of the most heated topics.
In the past years, the Chinese people have joined hands with other countries to extensively consult each other on, contribute to and share the benefits of the Belt and Road Initiative, and have jointly achieved fruitful results. This has caused dissatisfaction, and even panic, in some Western countries, leading them to make up various neologisms to slander China, including the "sharp power" term.
At the beginning of 2018, the U.S. National Endowment for Democracy (NED) published a report titled Sharp Power: Rising Authoritarian Influence, which proposed for the first time the concept of "sharp power." Consequently, some Western politicians and scholars began to publish articles accusing China and Russia of using "sharp power" to influence the cognition and decision-making of other countries in order to maximize their own national interests.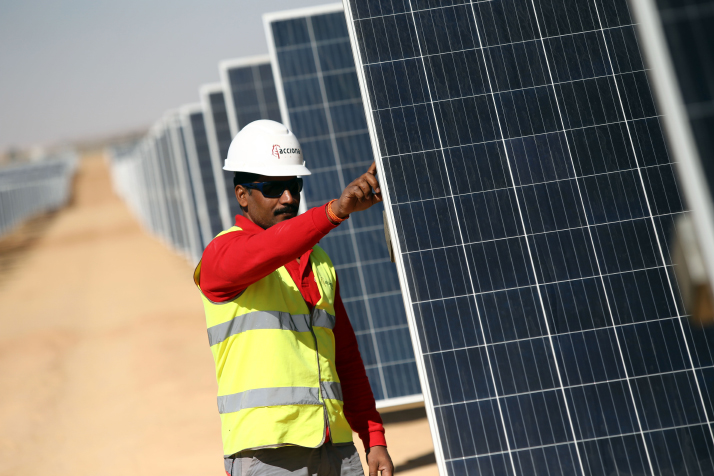 "Sharp power" is in itself a discourse weapon. One of its inventors was Joseph S. Nye, former Dean of the John F. Kennedy School of Government at Harvard. Nye was highly touted in the early 1990s for coming up with the concept of "soft power." Academic circles generally believe that this concept has dual attributes—beyond a particular academic nature, it implies a certain political and ideological connotation. Objectively, the spread of the very subjective soft power concept has played a propagandist role for the U.S. Government, its democracy and its style in world public opinion.
However, more than two decades later, when China's soft power construction is booming, its international influence and recognition steadily increasing, and its aid to other developing countries getting bigger, the same scholar arbitrarily creates the derogatory term "sharp power" with the same mixed meaning as before. The only thing that can explain this so-called "academic phenomenon" is the logic of politics, that is, Nye's political impulse to endorse the U.S. model and offer advice and suggestions to discredit China, which completely overwhelmed his academic consciousness and bottom line.
A new vision
After the Beijing Summit of the Forum on China-Africa Cooperation (FOCAC)—one of China's most important diplomatic events in 2018—and in response to deepening consensus between China and Africa on the construction of the Belt and Road, some Western media and politicians did not hesitate to accuse China of implementing "neo-colonialism" in Africa with "sharp power." This is nothing more than adding a pinch of new seasoning to their traditional "China threat" theory.
In the "sharp power" discourse, when the United States provides assistance and donations, markets Hollywood films or spreads U.S. culture in African countries, it is called soft power, and local people spontaneously recognize the U.S. political system, business model and lifestyle through its charm, attraction, non-violence, and enforcement.
However, when China adopts a fairer and more equitable and humane model, to help Africans provide for themselves, Western politicians and scholars can't wait to affix labels to this China-Africa cooperation. Western mainstream magazines such as Foreign Affairs and The Economist, in conjunction with the NED, have published articles accusing China of using "sharp power" around the world. This trend was quickly picked up by Australia, New Zealand, Germany, and other Western countries.
China is doing better and is more welcomed by local governments and the peoples of Africa than other countries in the past. But according to Western media, it is using "sharp power" to conduct political subversion, bribe officials, bully the weak, oppress the people and manipulate the media.
Coupled with the "sharp power" theory is the idea that China is conducting "debt diplomacy" in Africa. In contrast to Western countries, China's aid to Africa underlies the concept that "teaching a man to fish is better than giving him a fish." China aims to fundamentally enhance the development capacity of African countries, rather than simply provide food, medicine, etc.
In the past few decades, the Western aid model has consumed a lot of resources from the international community, but it has not changed the actuality of poverty and underdevelopment in Africa. Some African countries have even become poorer after the aid; instead of developing and prospering, they have fallen into the abyss of hunger and civil war.
China's assistance consists of tackling the root problems, starting with comprehensively improving local society, supplemented by systematic training of local workers and talent to help create a new driving force for development derived from African countries and communities. These fundamental differences in vision explain the underlying reason for the totally different results between the aid models of China and the West. They also explain why more and more African countries are choosing the Chinese model and are willing to join hands with the Chinese people to walk on the road of cooperative development and common prosperity.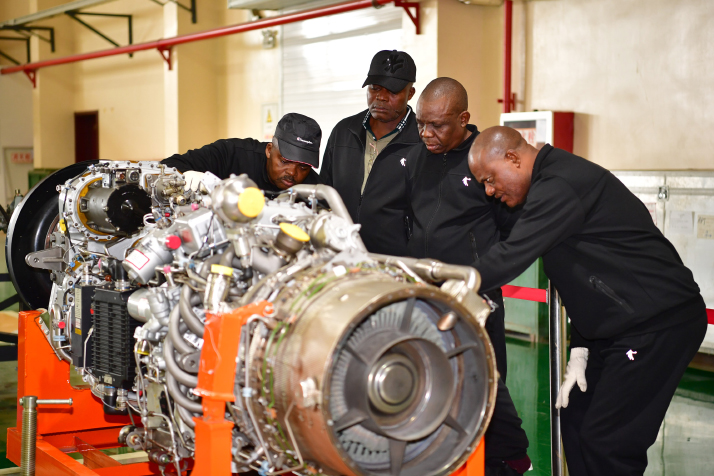 Untenable rhetoric
This has apparently stirred up the envy and hate of Western politicians, media and think tanks, which have directly erupted in the last two years in the form of the accusation of China's so-called "debt trap."
According to the logic of this discourse, China anticipated that large-scale infrastructure construction would require substantial capital investment and although the infrastructure projects can promote future economic development and governance upgrading of a country, in the early stage of development, it does not make money but only burns money. Therefore, China has taken advantage of the adverse conditions of African countries' underdevelopment and lack of funds and pretended to promise aid for construction, but in fact, while exporting excess capacity, it has pushed African countries into huge foreign debts. Once these countries are unable to repay, China will naturally and reasonably require them to make concessions.
Based on this logic, Western media successfully merged the two discourse strategies of "sharp power" and "debt trap."
The best refutation of this theory comes from the countries participating in the Belt and Road Initiative themselves.
During the FOCAC Summit, Algeria's Ambassador to China Ahcene Boukhelfa pointed out in an interview with the Renmin University of China that since the establishment of diplomatic relations between China and Algeria, both countries have achieved all-around cooperation in the fields of politics, economy, and trade. He said the Algerian people are grateful to China for its long-term contribution to African aid and believe that China-Africa cooperation has provided new models and methods for international development, with global referential significance.
Nasreldin Abdalla, First Secretary of the Sudanese Embassy in China, stressed that China's prosperity is a blessing for Africa because it also facilitates Africa's prosperity. The partnership between China and Belt and Road participating African countries is based on mutual benefits and win-win results. In the future, the building of a community with a shared future for humanity by China and Africa will face great challenges, he said, which will make it even more necessary for the two sides to work closely together.
Abdalla refuted the arguments about China's "sharp power," "neo-colonialism" and "debt trap," emphasizing that controlling borrowers by lending money is precisely the crime that Western countries and their financial organizations have committed against African people for more than half a century. In fact, the main creditor of many African countries is not China, but the long legacy of Western countries. Today, these Western politicians and scholars are trying to impose these same crimes on China. But as old friends and good brothers, neither Sudan nor other African countries will agree, Abdalla said.
The author is an associate research fellow at the Chongyang Institute for Financial Studies, Renmin University of China, and a researcher at the Charhar Institute.