Vernal Breeze in China's Economy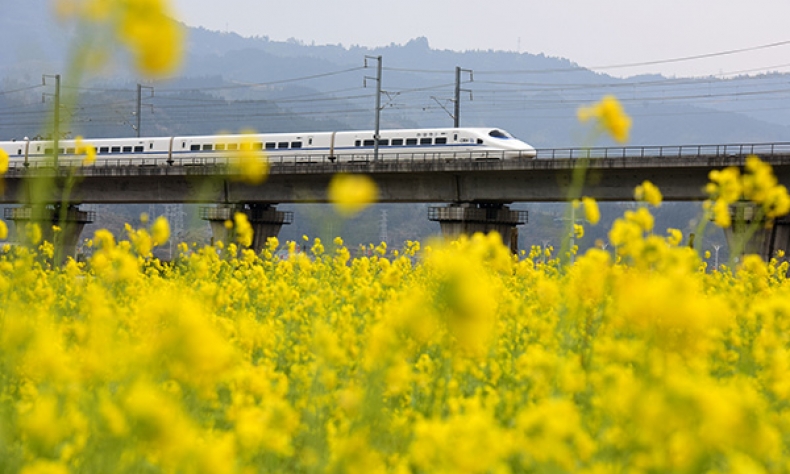 China's opening up with its adjusted COVID measures and policy will not only give a strong catalyst to its own economy, but also produce a boost to the global economy.
In the beginning of 2023, the international community sees in many news reports that the "spring" of the Chinese economy has revived, overcoming "unprecedented difficulties and challenges". The future of China's economy is closely related to the prosperity of the world. International community firmly believes that the world's second largest economic power- China will act as a new driving force to the world economy and bring new opportunities and hope for the world.
China's economy remained "resilient" in 2022
Although the past year was a difficult year for China with economic growth hit by COVID-19 pandemic, the Chinese economy has remained the second largest in the world and enjoyed sound development over the year. China's gross domestic product (GDP) expanded by 3 percent year on year to 121.02 trillion yuan ($17.93 trillion) in 2022, according to data from China's National Bureau of Statistics released on January 17, 2023. It is encouraging to see that despite its three-year-long fight against COVID-19, China's economy saw an annual average growth of 4.5 percent from 2020 to 2022. Though the growth rate was understandably lower than before, it outpaced the world average of around 2 percent. This reflects the vitality and determination of the great development of the Chinese economy.
Despite a global food crisis brought on by the headwinds of extreme weather, the outbreak of the COVID-19 pandemic and the ongoing Russia-Ukraine military conflict, China secured a bumper harvest both in wheat and rice in 2022. The country's grain output totaled about 686.53 billion kg last year, up 0.5 percent or 3.68 billion kg compared to 2021, which ensured that the Chinese people can "hold their rice bowls firmly in their own hands." As of October 2022, China has provided more than 30,000 tonnes of humanitarian food aid to other developing countries in order to relieve the urgent needs of the people there, according to China's Ministry of Foreign Affairs. Being the largest grain producer and the third largest grain exporter in the world, China is committed to helping build a world free of hunger. It is hoped that China will continue to lead and participate in global food security governance, work with all countries to actively implement the UN 2030 Agenda for Sustainable Development and make greater contributions to safeguarding world food security.
China consolidated its gains in poverty elimination and advanced rural revitalization across the board. China has introduced tax and fee cuts and other measures to ease the burden on businesses and made active efforts to solve the most pressing difficulties of high concern to the people.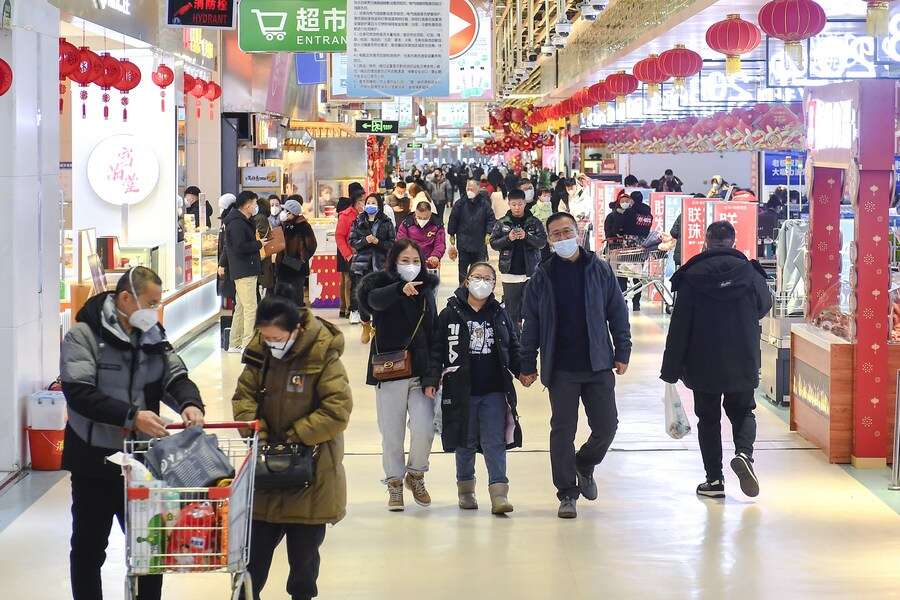 China's warming economy facilitates economic re-Globalization
Just like other major economies, China is also intertwined with the rest of the world. Many economic experts postulate that "if the Chinese economy feels an itch, the world economy will get the pox" especially when China is responsible for over 30 percent of the world economy. It's true that China is confronted with the complex and unpredictable international situation and arduous domestic tasks in the past three years. A few hiccups have been observed in China's manufacturing hubs as well as small businesses, infrastructure and real estate sectors that severely affected China's global supply chains. However, China's economic performance was very commendable.
The 20th National Congress of the Communist Party of China (CPC) held in October 2022 comprehensively laid down goals and tasks for China's future economic development. China's economy has bright prospects, and will bring new opportunities to the world and present the world with more certainties and stabilizing factors.
Many observers said that China's economy is expected to recover faster thanks to good fundamentals, effective macro-policy response, and optimized pandemic prevention and control policies, which will boost global growth expectations. On January 30, 2023, the International Monetary Fund (IMF) projected China's economy will grow by 5.2 percent in 2023, 0.8 percentage point higher than its October 2022 forecast. "Growth in China is projected to rise to 5.2 percent in 2023, reflecting rapidly improving mobility," the IMF said in the newly released update to its World Economic Outlook report, adding that "growth is expected to pick up in China with the full reopening in 2023." However, it is predicted that growth in advanced economies, the United States and the Euro-area combined will account for 10 percent only.
IMF chief economist Pierre-Olivier Gourinchas expressed his strong confidence in Chinese economic recovery and acknowledged that "on balance, I think we view the reopening of China as a benefit to the global economy" as it will help ease production bottlenecks that have worsened inflation and by creating more demand from Chinese households.
It should be noted here that the U.S. inflation peaked at 9.1 percent in 2022, marking a 40-year high that pushed up people's living costs. On the contrary, China has remained stable over the past three years with the consumer price index rising at an average rate of 1.8 percent, much lower than in the U.S., the Euro zone and other developed economies.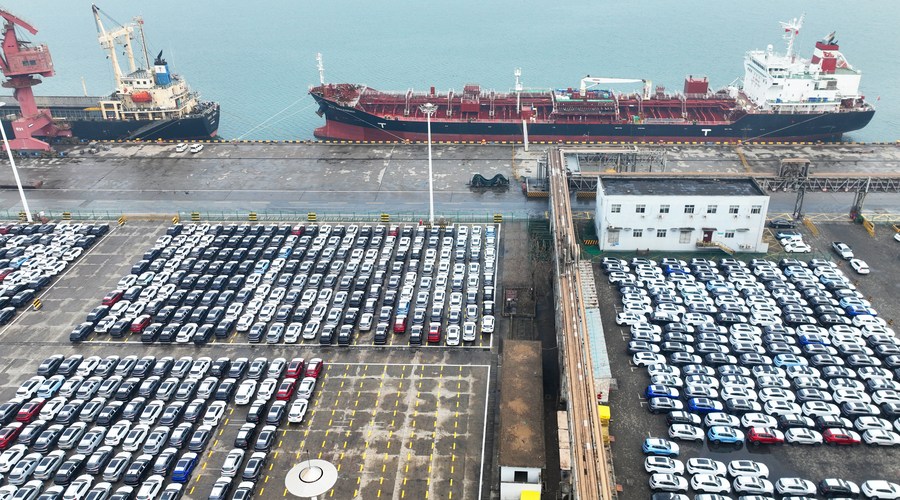 In addition to the IMF's projection, many international investment banks and financial institutions, including Morgan Stanley and Goldman Sachs, have upwardly revised their forecast for China's economic growth in 2023. Goldman Sachs has raised its targets for the MSCI China Index twice in January, offering more upside in 2023 for investors to savor when trading resumes after Chinese Lunar New Year holiday, South China Morning Post has reported.
The whole world wholeheartedly celebrates the reopening of China because the growth of China will be felt in the rest of the world. Goods will be more available in the global market and by extension, using the rules of economics, prices will go down and inflation will stabilize. It is believed that China will inject more momentum into the global economy in the post-COVID era.
When unilateralism and protectionism have spread across Europe and the U.S., exhibitions such as China International Consumer Products Expo, China International Fair for Trade in Services and China International Import Expo, to mention a few, are vibrant examples of China's commitment to all-round opening-up, international cooperation with other countries for world economic stability and development, and economic re-globalization.
Spring Festival holiday – a reflection of China's dazzling economy
China's grandest festival, the Spring Festival, better known as the Chinese Lunar New Year began on January 22, marking the start of the Year of the Rabbit. This year's Chinese New Year is the first holiday after China entered a new phase of COVID response and Chinese society has shown unique vitality. This year's 40-day-long Spring Festival travel-rush or "Chunyun" in Chinese kicked off on January 7 and will continue to February 15 with 2.1 billion trips expected to be made by trains, planes, roads, and ferries.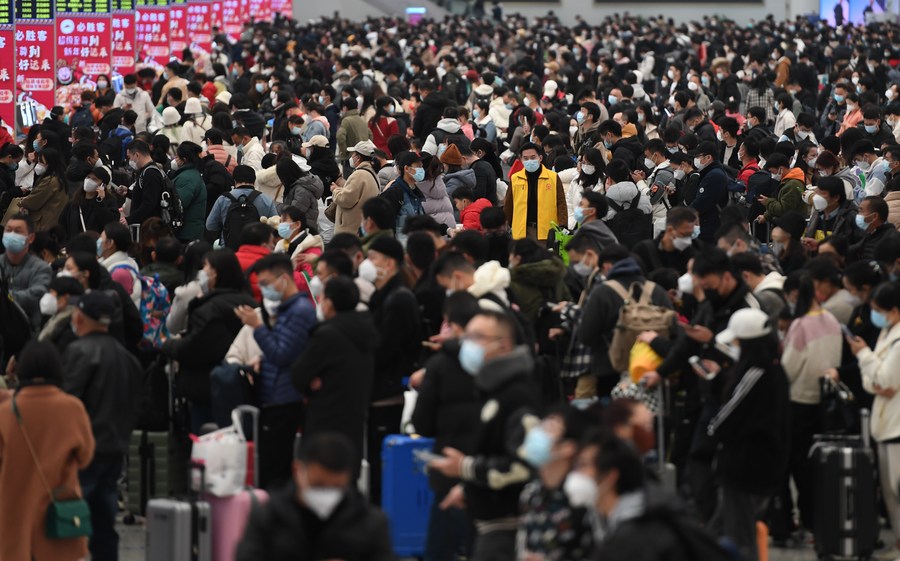 Sometimes, numbers can speak for themselves. The Spring Festival holiday saw consumption in China recovered rapidly in various fields, such as tourism, movie-going and catering. A total of 102 million trips were made by train from January 26 to February 1, 33.51 million more than the same period last year, data from China State Railway Group Co., Ltd. shows. The total outbound travel orders of Chinese tourists registered an increase of 640 percent compared to the same period in 2022. Some foreign media reported that the expected arrival of millions of Chinese tourists would spur a steady recovery in global hotel, tourism and trade. The huge volume of trips and income during the Spring Festival has confirmed the improvement of people's living standards while painting a rosy picture of China's economy.
For many years, consumption has been the primary driving force of China's economy. The world has also benefited from increased consumption in China during the Chinese Spring Festival this year. For example, products such as milk, chocolate, red wine, beef and mutton from Europe have become gifts for Chinese people visiting relatives and friends. Consumption during the Spring Festival holiday is a good start for boosting the economy throughout the year.
A rebound for China's growth is a blessing for the world economy
The main force driving the world economy comes from China. After the outbreak of the COVID-19 pandemic, China has taken effective measures to prevent the spread of the virus and bring people's lives back to normal. It is believed that in the face of new challenges, the Chinese government will be able to bring back a vibrant economy with a realistic and firm attitude. China's opening up with its adjusted COVID measures and policy will not only give a strong catalyst to its own economy, but also produce a boost to the global economy which is "perilously close to falling into recession", according to the latest forecast from the World Bank.
Looking to the future, President Xi in his speech at the Spring Festival gathering at the Great Hall of the People in Beijing on January 20, 2023 reaffirmed, "We will comprehensively deepen reform and opening up, strive to achieve an overall upturn in economic performance, and continue to improve people's lives. As long as we work hard with firm confidence, we will get off to a good start on our new journey."
Needless to say, President Xi's address demonstrated that the 1.4 billion Chinese people "with swift actions like rabbits" are marching towards the great journey of building the Chinese dream together while reinforcing China's status as a leading engine for the global economy in 2023.
The article reflects the author's opinions, and not necessarily the views of China Focus.