Virtual Reality or Insanity?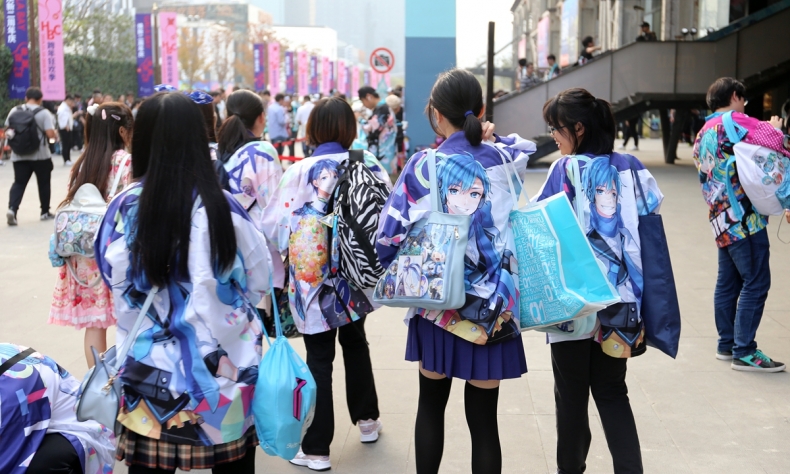 As the social media crawl continues, this whole virtual idol scene at first glance, or even after scratching the surface, appears very catchy indeed. In the long run, the boundary between virtual reality and actual reality will only grow increasingly blurred, or pixelated.
November 15, newsflash: "FBI 'extremely concerned' about China's influence through TikTok on U.S. users," CNBC reported, citing Federal Bureau of Investigation (FBI) Director Christopher Wray as telling lawmakers he was "extremely concerned" about the popular short video app's operations in the U.S.
Wray's remarks built on those from other government officials and members of U.S. Congress who have expressed deep skepticism about the ability of the Chinese-owned platform (its parent company is Beijing-based Bytedance) to protect U.S. user information from what they consider an adversarial government.
Being a resident of China's capital who may not be on TikTok but certainly is on its Chinese peer, or should we say "parent," Douyin, Wray's remarks caused the mind of this fashion and urban culture-obsessed author to wander and wonder… Who in China's social media scene really does wield the biggest influence of them all? The answer was staring her in the face: the virtual idol.
A double act
China's virtual idols, also referred to as virtual key opinion leaders (KOLs) or influencers, promote an extensive range of products. And it's increasingly difficult to tell them apart from actual humans. Whether or not that's a good thing remains open to debate, but with digital products, think digital collectibles (China's version of NFTs), and other innovations on the rise, their staying power seems to be real.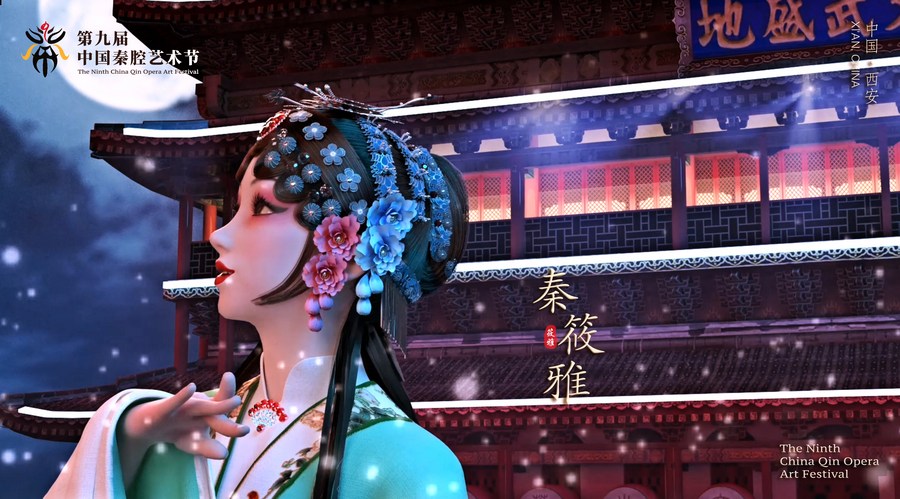 During China's annual Double 11 online shopping extravaganza, which kicked off presales in late October and reached its zenith on November 11, it was all systems go for top retail players to show off their marketing chops. Over the past year, that's meant utilizing the technological and digital advancements surging through the country's e-commerce landscape, as well as tapping into local consumers' changing palates—particularly catering to Gen Z's spending power.
China's e-commerce giant and Double 11 initiator Alibaba also utilized its most popular virtual idol, and employee, AYAYI during the retail fest. This first metahuman, or hyper-realistic digital human, is the brainchild of leading technology supplier RM Inc. and made her debut on Chinese shopping platform Xiaohongshu (Little Red Book), mainly targeting young female customers living in the nation's top-tier cities, on May 20 last year. AYAYI rapidly gained 40,000 followers thanks to her incredible realism and the fact many immediately idolized her flawless skin and perfect makeup. Alibaba's virtual male idol Noah, first unveiled in May, took center stage to promote electronics giant Haier during Double 11.
As part of Alibaba's Metaverse Art Exhibitions, broadcast on both its Taobao and Tmall shopping platforms on the first day of presales, the dynamic metahuman duo presented a series of products and experiences to consumers via virtual reality.
This new generation of idols, models and influencers is well on its way to becoming the latest revolutionary tactic in advertising. But what's their appeal?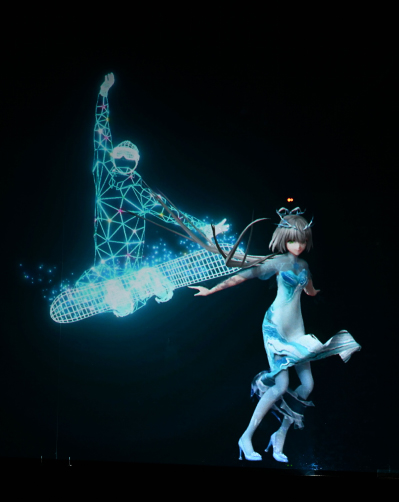 Flaunting the flaws
"Your skin appears to be a bit dry," a netizen commented on a short video posted by Angie, a popular influencer who made her first social media appearance in the fall of 2020. "You should put on a [moisturizing] mask." Here's the thing: Just like AYAYI, Angie isn't even a real person; she's a virtual idol.
But unlike flawless AYAYI, Angie flaunts her flaws; plus, she doesn't pose in designer clothing, walk the runway or promote skincare routines. She's a sweet 18-year-old with flushed cheeks and short dark hair casually tucked behind her ears. This idol even cries and enjoys feeling the wind graze her face and eating ice cream. She plays the guitar and the piano, performs for small crowds wearing a baggy jumpsuit and loves doing regular "stuff." And that's why she has connected with a significant fanbase. Between Weibo, China's Twitter, and Douyin, Angie already has roughly 350,000 followers who identify with her simple "lifestyle."
Oh, and she likes to yawn.
China's virtual influencers are swiftly becoming a force to be reckoned with. Their mostly Gen Z and millennial audience has now reached almost 390 million people. According to Statista.com, China's virtual idol market was worth $960 million in 2021 and brought an added value of $15.8 billion to related sectors. Projections indicate the latter figure will increase by about 70 percent each year and is set to reach $49.3 billion by 2023.
Chinese social media platforms offer this new generation of influencers, and the companies behind them, a massive variety of commercial opportunities to expand their audiences. "Virtual KOLs are taking them by embodying all kinds of different characters: from the average girl next door to the next top model, from hyper-realistic rendered images to synthetic comic representations, from selling products in live-streams to telling short stories in social media story formats. The possibilities for engagement are endless and Chinese virtual KOLs are exploring every angle," according to Beijing-based China market research firm Daxue Consulting.
The success of these idols comes from their ability to connect with fans through a broad, complex social media web. They use platforms like Weibo, Douyin and video sharing platform Bilibili, as well as retail platforms like Little Red Book and Taobao. These platforms, not available to Western shoppers, provide virtual KOLs with assorted possibilities to grow their online followings and cash in on their connections with fans.
Being virtual is all the hype right now, and many brands want a piece of the pixels.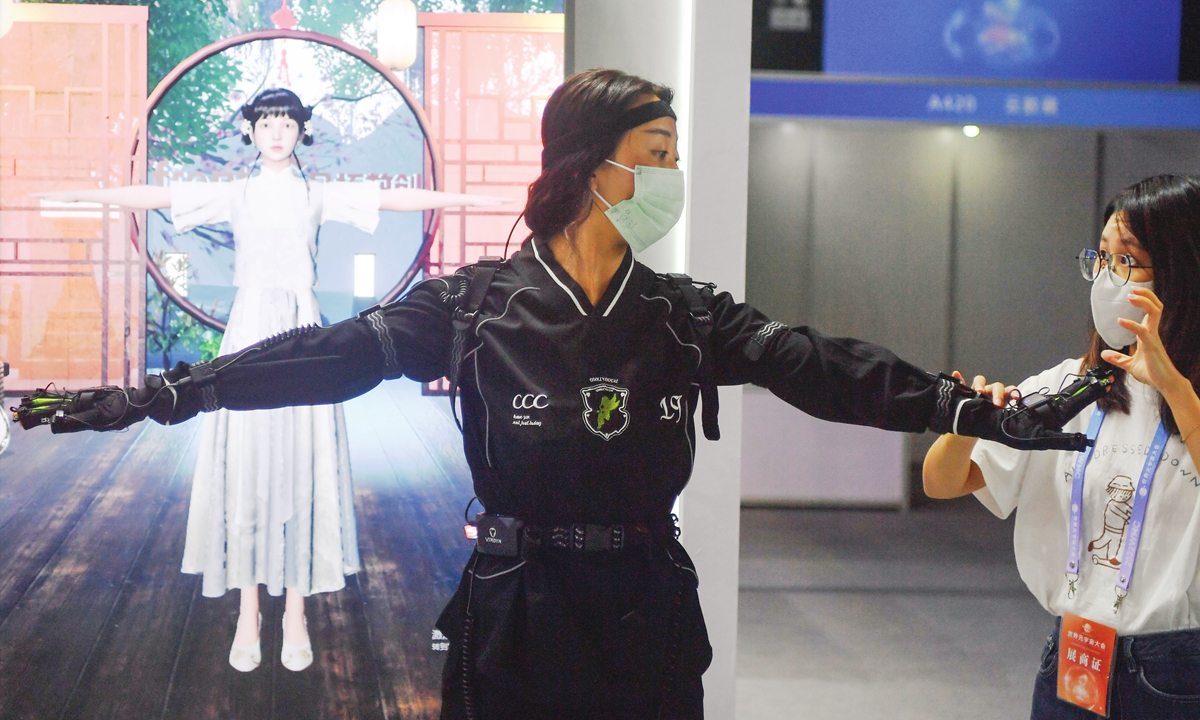 Pixelated lines?
As the social media crawl continues, this whole virtual idol scene at first glance, or even after scratching the surface, appears very catchy indeed. But it does cause yours truly to ponder that ever-present question… What's the catch?
There are many unique advantages to using virtual idols. They don't have to deal with restrictions of time, space or physical conditions. For both fans and businesses, virtual influencers do not have dark sides, so their public profile will always remain unblemished. Furthermore, they do not age, but they can continually evolve with technology and they can continue to grow with their fans. Hence, their reputation will stay intact, their content production will be efficient, and their potential will only become greater.
In the long run, the boundary between virtual reality and actual reality will only grow increasingly blurred, or pixelated—if you will, and the user experience will become more immersive. According to experts in the digital field, the metaverse, where immersion and participation reach their peaks, will become the ultimate form of the Internet. Whether or not that's a good thing and whether increased immersion in virtual reality will eventually lead to some type of "insanity," only time will tell.
But China isn't one to wait and see.
The Chinese Government in January issued a state-sanctioned report warning Internet companies to tread carefully when looking to deploy virtual KOLs or idols in the metaverse. This research report on public opinion risk management in the virtual idol industry also warned of "public opinion bubbles hyping metaverse interest beyond reality," basically cautioning people not to idolize the new sphere.
China increasing its involvement in the sector doesn't come as too big of a surprise. The state already cracked down on the country's "chaotic" fan culture in the summer of 2021 and virtual influencers do not belong to a "land beyond the law" either, it seems, with the report vaguely noting some virtual idols are "used to engage in illegal activities" that "may affect and impact social cohesion and values" and pose a risk through promoting the same intense fan culture previously inspired only by their human counterparts.
"The problem of virtual idols in cyberspace may lead to a crisis of trust in real-life society," the report concluded.
But speaking of "real-life"… Just who are the real humans wielding their influence over these virtual ones?