Vital Learning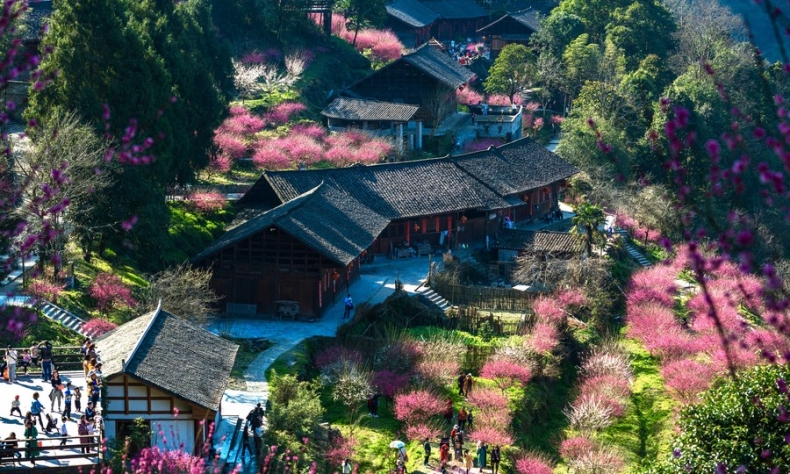 The stories of China's young people leading villagers to become rich set a good example for African youth, and will also inspire more African youth to work for the cause of national development.
China has ensured food security and vigorously implemented its rural revitalisation strategy during the past five years, according to the Report on the Work of the Government delivered by Chinese Premier Li Keqiang on 5 March.    
The idea of rural revitalisation was put forth by Chinese President Xi Jinping during the 19th National Congress of the Communist Party of China (CPC) in 2017. In his report to the 20th CPC National Congress in 2022, Xi stressed the need to advance rural revitalisation across the board, urging ceaseless efforts to modernize agriculture and rural areas.   
China's rural revitalisation strategy has attracted keen interest from developing countries. ChinAfrica ​​had in-depth conversations with African youth, listening to their views about the changes in Chinese people's life brought about by rural poverty alleviation campaigns and overall development of the rural areas.
Valuable experience   
Cameroonian Joseph Olivier Mendo'o, 30, a Ph.D. candidate at Peking University's School of International Studies, has visited almost 30 villagers in rural areas of China to explore the secret of rapid rural development after his arrival in China seven years ago.  
In July 2021, in Shahao Village, Xing County in Shanxi Province, Mendo'o followed the Party secretary to learn about the village's everyday activities. The residents' "unshakeable" trust in the CPC and local government deeply impressed him. 
"Trust is a source of strength for a country's development. In China's rural areas, I found that the strong leadership of the CPC and its people-centred development concept are the secrets of getting rid of poverty and becoming rich," Mendo'o told ChinAfrica.
"I saw that the villagers have great trust in the Party and local leaders, who visit the homes and fields, work together with the villagers and jointly solve problems together. I was touched by the commitment of the local leaders to pulling people out of poverty," he said.   
Hanane Thamik, a Ph.D. candidate from Morocco studying at Wuhan University, was also invited to visit several villages which have been officially removed from the poverty list. Thamik could clearly see the happiness and sense of achievement brought by the changes in villages.   
"The happiness on their faces became an everlasting memory, and made me deeply admire the country and the CPC," Thamik told ChinAfrica.    
She believes that China's poverty alleviation and prosperity provides valuable experience for developing countries.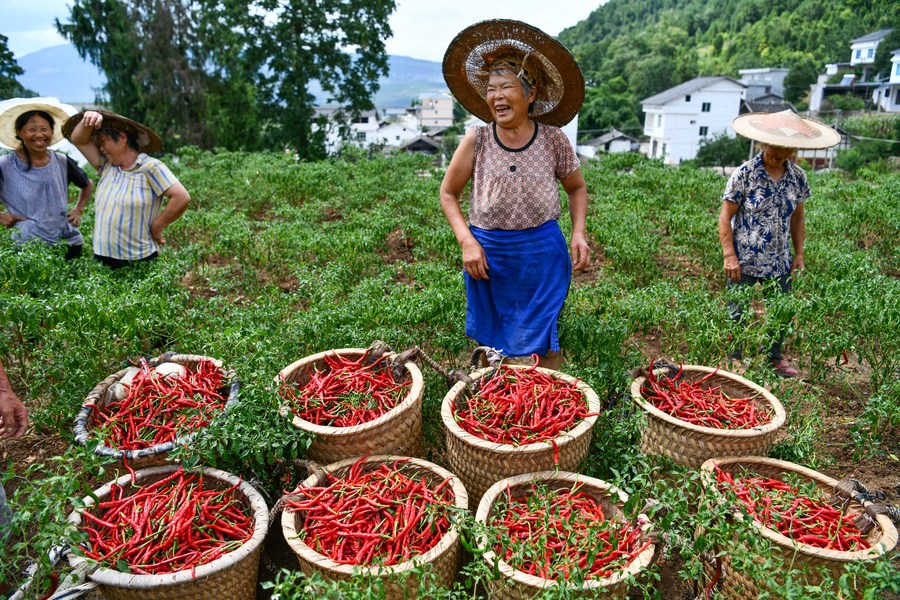 Raising rural incomes  
Development of rural industries is an important foundation for rural revitalization and a prerequisite for solving rural problems. In his report to the 20th CPC National Congress, Xi emphasised the need to "foster rural industries with local features to create more channels for increasing rural incomes."   
Sarah Marjorey Kisakye, a Ugandan Ph.D. student at the Communication University of China, deeply agrees. In 2021, Kisakye and other foreign youth representatives went to Malipo and Jinping, two counties in Yunnan Province, to learn about the local rural development.   
"Uganda has many tribes, and Yunnan has many ethnic minorities. Because of this, the local rural revitalisation experience is a valuable reference for Uganda," she said.   
Kisakye learnt that through relocation, industrial development and other means, the government has improved the living conditions of local residents. Malipo County gives full play to rural industries with local features, and treats the tea industry as a pillar to strengthen the collective economy and revitalise the village.    
"At the same time, through careful selection of raw materials, deep processing, packaging, and use of e-commerce, the local government continues to improve the industrial value chain. These are all good ways to increase farmers' income," Kisakye told ChinAfrica.    
She believes that China is a good example for African countries. "Some people may say that African countries lack capital and technology. China had that problem too at first, but eventually overcame it. I believe that by developing specialised rural industries and promoting the development of the entire value chain, farmers can gain more benefits," she said.
Green development 
Born in a village in Mashonaland Central Province, Zimbabwe, Tungamirai Eric Mupona has strong feelings for the countryside. After he came to China as an international student to study in Zhejiang Province, he actively participated in social activities, hoping to gain an in-depth understanding of the country, especially the changes in rural areas, and bring the experience back to Zimbabwe. A visit to Lianfeng Village in Jinyun County, Zhejiang Province, in 2022 gave him a new understanding of China's rural development. 
The trees provide welcoming shade, and the village roads are well paved with flowers planted on the sides. With its beautiful environment and liveable ecology, Mupona understood why the village has become a popular tourist destination.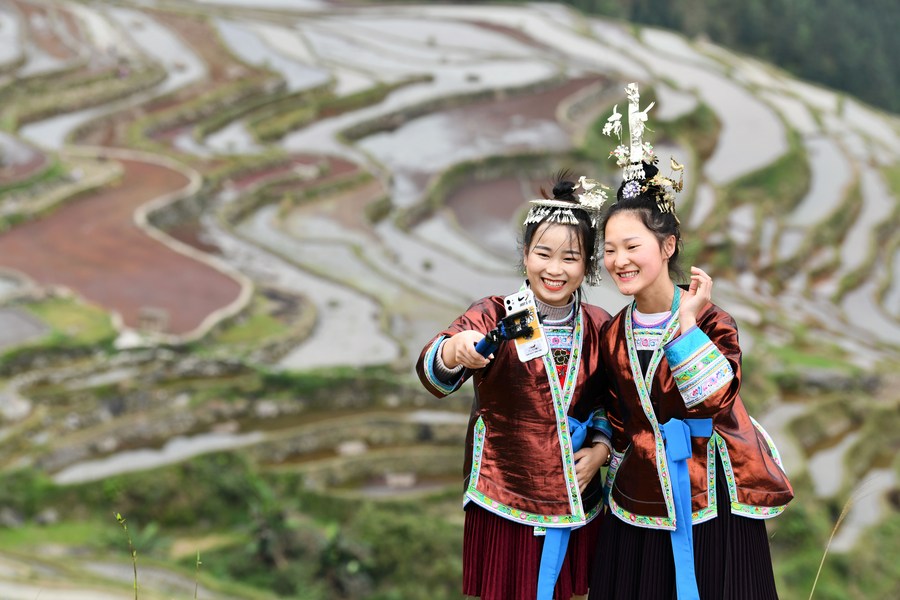 "Lou Ganqiang, secretary of the Party General Branch of Lianfeng Village, said they have made great efforts to control environmental pollution, and successfully achieved transformation by building a 'flower sea' to develop tourism," Mupona told ChinAfrica.   
Today, the Wanlianhuahai Amusement Park in Lianfeng Village is very popular in the local area, and brings more than 2 million yuan ($289,400) of combined income to the village every year. Lianfeng Village has also introduced new forms of business, such as farmhouse entertainment, homestay, coffee shop, etc., ensuring employment for villagers.   
"Lianfeng Village made me realise that China's rural revitalisation strategy is not only aimed at pursuing economic development and increasing villagers' income, but also creating a beautiful and liveable village," Mupona said.      
Role of Chinese youth 
In Mupona's view, China's youth have played a key role in rural revitalisation.   
In 2022, when visiting Jinyun County in Zhejiang Province, he met Yu Hui, inheritor of the intangible cultural heritage of processing Jinyun Ma duck products and leader of local Ma duck raising industry. He learned that after graduation, Yu gave up the opportunity to do business in first-tier cities and returned to his hometown to build the Jinyun Ma Duck brand. In order to help the farmers to earn more, Yu cooperated with more than 1,000 Jinyun Ma duck farmers scattered across the country to procure their ducks and duck eggs, leading to an annual income increase of 20,000 yuan ($2,894) per capita for the farmers involved in it.        
In addition, Li Chunmeng, known as the "king of water bamboo" in Jinyun, helped to raise the income of more than 4,000 farmers through growing water bamboo in Jinyun. These examples deeply touched Mupona. "Young people are the most dynamic force in the whole society. They have received good education, understand the market dynamics, have a broader vision, and can play a positive role in rural revitalisation."   
Africa has about 1.4 billion people, of which the population under the age of 25 accounts for more than 60 percent. Mupona said that the stories of China's young people leading villagers to become rich have set a good example for African youth, and will also inspire more African youth to work for the cause of national development.