Warming Up for Winter Olympics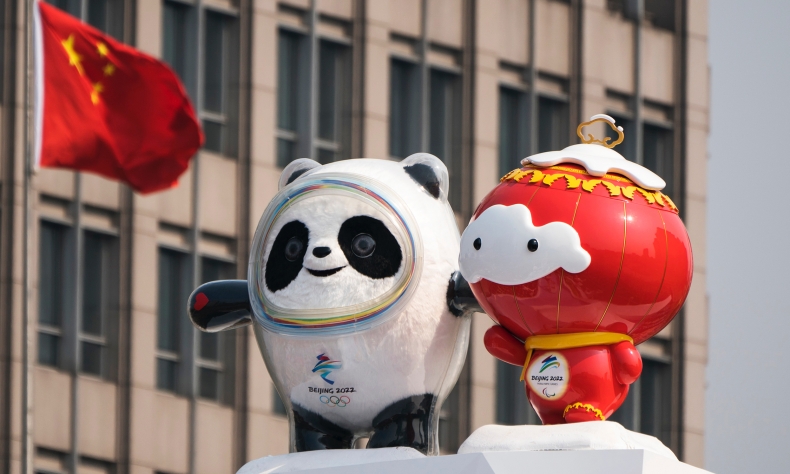 Several African countries are currently working to convince dual nationals to represent their countries, while developing appropriate spaces for the practice of these winter sports. The hope is to have a massive presence of African athletes at the Winter Olympics.
Kamil Belmrah represents a new generation of Africans who play winter sports and on whom bets are placed to win medals for the continent. This young Moroccan has been skiing since childhood and just won two gold medals in the slalom event at the European and African Championships 2020-2021 in Madrid, Spain, becoming the first African to win gold at the event. This gifted athlete had previously won silver at the renowned 61st Nautique Masters Water Ski and Wakeboard Tournament held in the Callaway Gardens, U.S., in May 2021.
Determined to win as many medals as possible at various competitions, he is looking forward to the Olympic Winter Games, which will be held in February 2022 in Beijing and Zhangjiakou, China.
About 3,000 athletes will compete in 109 events in 15 categories. Representing China, 18-year-old Eileen Gu will be keen to shine and make history at the Winter Olympics. Mikaela Shiffrin from the U.S. will be looking to win her third consecutive gold medal in slalom. Her compatriot Chloe Kim will be defending her gold medal in the women's snowboard halfpipe, won at the previous Winter Olympics in Pyeongchang. Yuzuru Hanyu from Japan will be aiming for a third gold medal in figure skating after her successes in 2014 and 2018 Games. The competition in twirling will be intense as contestants look to beat three-time figure skating world champion Nathan Chen, from the U.S. Compared with these great athletes, those from African nations are still at a nascent stage of participation in winter sports. Nonetheless, they are no less determined.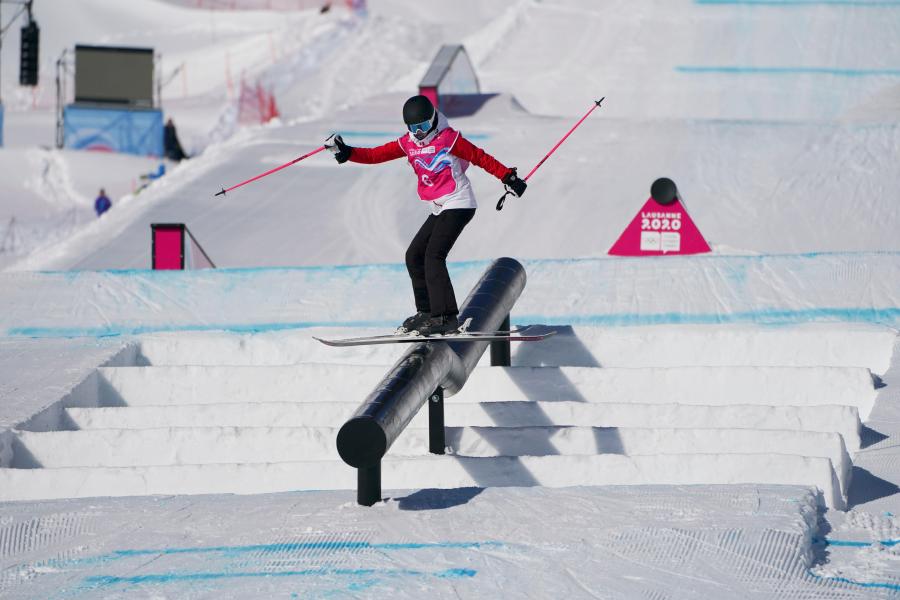 A winter passion
Samir Azzimani, 44, represents African consistency in winter sports. Since 1992, he has been the standard bearer for Morocco and even Africa in various winter sports. Inspired by the Albertville Olympics in 1992, this Vancouver resident has given his all to skiing and has always wanted to represent Morocco. On his roller skis, he traverses a nation. At the 2018 Pyeongchang Olympics, he came in 107th in cross-country skiing. He made history by being the first African athlete to qualify for the Olympics in both alpine and cross-country skiing.
Adam Lamhamedi, a Moroccan national, is now outperforming him. He was placed 47th in the 2014 Sochi Olympics and 53rd in the Pyeongchang Olympics in alpine skiing. This gold medalist in Super-G at the Youth Olympics in 2012 would be hoping to improve in Beijing by participating in both events.
Skiing runs in Sabrina Wanjiku Simader's family. The Kenyan has lived in Austria since the age of three and learned to ski at an early age from her stepfather, who owns a ski lift. Now a professional, she com- peted in her home country's colors at the 2016 Winter Youth Olympics and then at the 2017 Alpine World Ski Championships. The young woman savored her experience at the last Winter Olympics and is looking forward to the challenge in Beijing after overcoming her meniscus and external ligament injuries.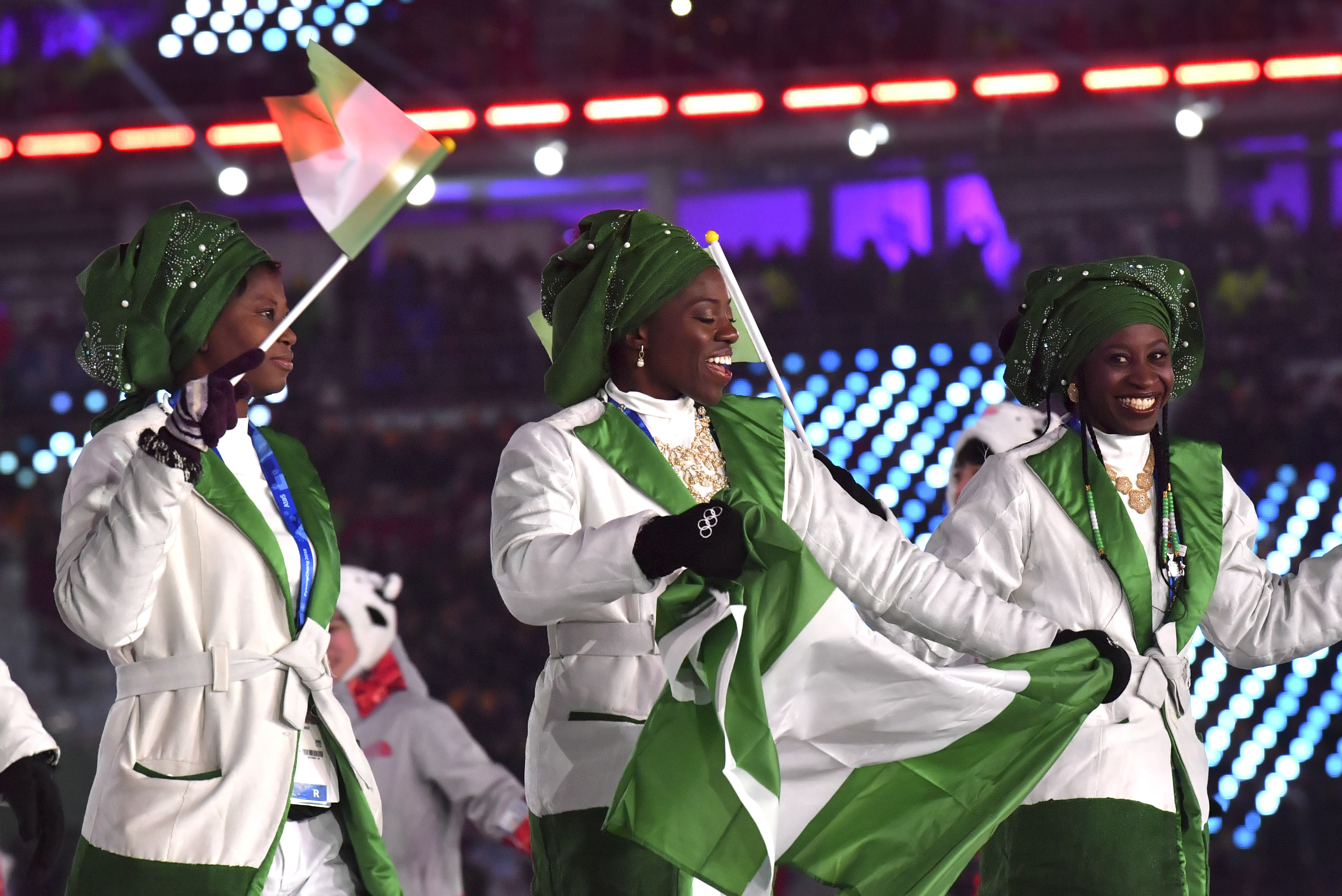 The art of reinvention
The athletes who have represented Africa at the Winter Olympics in particular are mostly defectors from other sports or are living in Western nations. Due to the unfavorable climatic conditions for winter sports on the continent, Africans have long remained on the sidelines of winter sports.
The Nigerian-American Simidele Adeagbo, 40, a triple jumper, made the transition from track and field to winter sports in 2016, qualifying for the 2018 Winter Olympics. She is training in both the U.S. and Canada in order to get ready for Beijing. Nigeria has also formed a team for the first time for skeleton. Mariam Seun Adigun, 31, Akuoma Omeoga, 26, and Ngozi Onwumere, 26, are a trio of athletes who switched to winter sports after a career in athletics. The Nigerian bobsleigh and skeleton team is working hard to raise their performance in Beijing by gaining as many points and experience as possible.
Also a former jumper and triple jumper, Mialitiana Clerc is the worthy representative of Madagascar in alpine skiing. She grew up in France where she was introduced to the sport. At the previous Olympics, she finished 48th in giant slalom, just 19 seconds behind the gold medalist; and 47th in slalom, 21 seconds behind the number one.
Akwasi Frimpong is a former sprinter and junior 200 meters champion. In athletics, he has won four silver and eight gold medals at various sporting events. He has now turned his attention to winter sports. Nicknamed "Golden Sprint" for his hard work, this skeleton competitor represented Ghana at the last Olympics. His ambition is to write in gold letters the name of his country and the African continent at the Beijing Winter Olympics.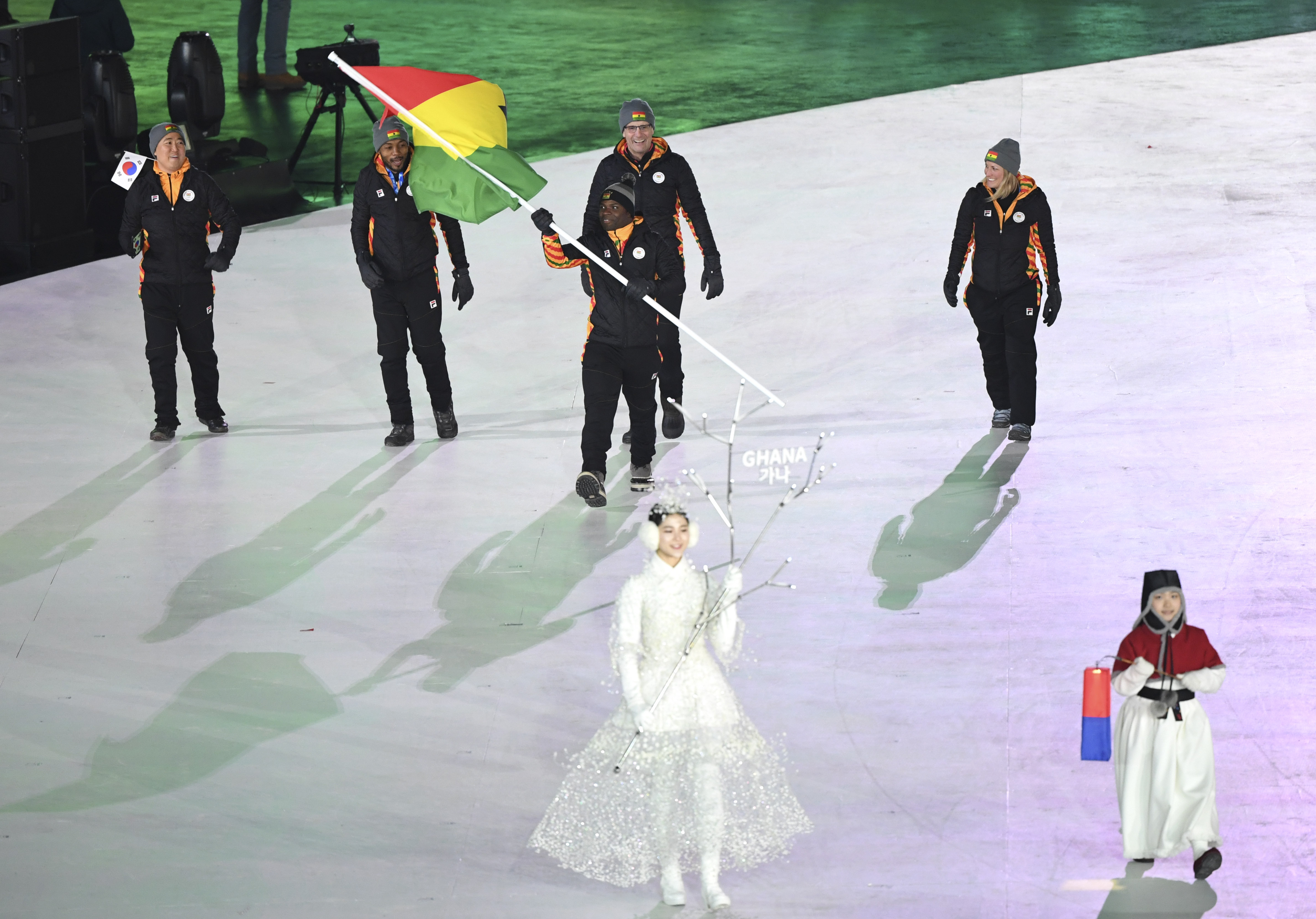 These home-grown African athletes are joined by athletes growing up in other countries but choosing to represent African countries in winter sports.
Aminata Gabrielle Fall wants to carry the flag of Senegal high. She lives in Lonato, Italy, and has been skiing since 2011. The flag of Eritrea is carried at the winter sports events by Shannon Ogbani Abeda. Born in Canada, she has been actively skiing and bobsleighing since 2011. Mathilde-Amivi Petit Jean, a sprint special- ist who grew up in France and trains in Canada, has represented Togo at the Olympic Winter Games. She came 66th at the 2014 Sochi Olympics in the 10-km cross-country skiing event. At the Sochi Winter Games, she finished 68th out of 75. She was just 19 years old at the time. Now at 27, she is old enough to aim for a medal at the Beijing Winter Olympics. Connor Wilson was South Africa's main hope at the 2018 Winter Olympics. Unfortunately, he didn't finish either the slalom or the giant slalom he competed in. The alpine skiing enthusiast, a former veterinary science student at the University of Vermont, U.S., will take the challenge to finish an event at this competition.
The commitments of these athletes have helped raise Africa's presence at the Winter Olympics from one country to four countries in 2014 and then to eight countries in 2018, which were South Africa, Eritrea, Ghana, Kenya, Morocco, Madagascar, Nigeria, and Togo. Several African countries are currently working to convince dual nationals to represent their countries, while developing appropriate spaces for the practice of these winter sports. The hope is to have a massive presence of African athletes at the Winter Olympics.