Washington's War Machine and U.S.-China Relations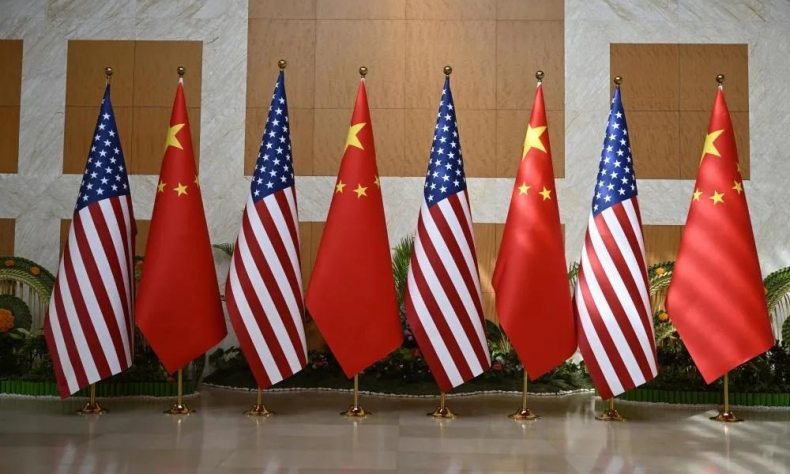 Washington must wake up to the trend of the times and the desire of the international community for peace and development.
In 2023, will U.S.-China relations deteriorate further in the face of the never-ending militarization of U.S. foreign policy? Washington's military spending is increased substantially by the latest National Defense Authorization Act (NDAA) passed late last year.
President Barack Obama back in 2012 announced the "Pivot" to Asia policy. The policy to contain China's rise had been a bipartisan foreign policy consensus since 2005.  Almost two decades later, Washington's crusade against China continues.
Cold War mentality drives NDAA spending
The NDAA embodies the Cold War mentality that seems to permanently drive U.S. policy. It is no surprise that the legislation places additional emphasis on containing China. Using China's Taiwan island as a pretext for increased U.S. military presence in the eastern Pacific is not new. But today it seems to have risen to a fever pitch in Washington.
The NDAA calls for spending over $800 billion on defense. The legislation authorizes $45 billion more than the White House requested in order to better confront China. Confronting China with U.S. military power is seen by strategists as a way to "deter" China from unifying Taiwan island by force and expanding in the Asia-Pacific region.
During the Cold War, the U.S. policy of containment was designed to box in the Eurasian landmass. That meant confronting Russia in Europe and confronting China in Asia. The present NATO war in Europe using Ukraine as a proxy against Russia serves containment and is designed to "weaken" Russia. What is in store for Asia?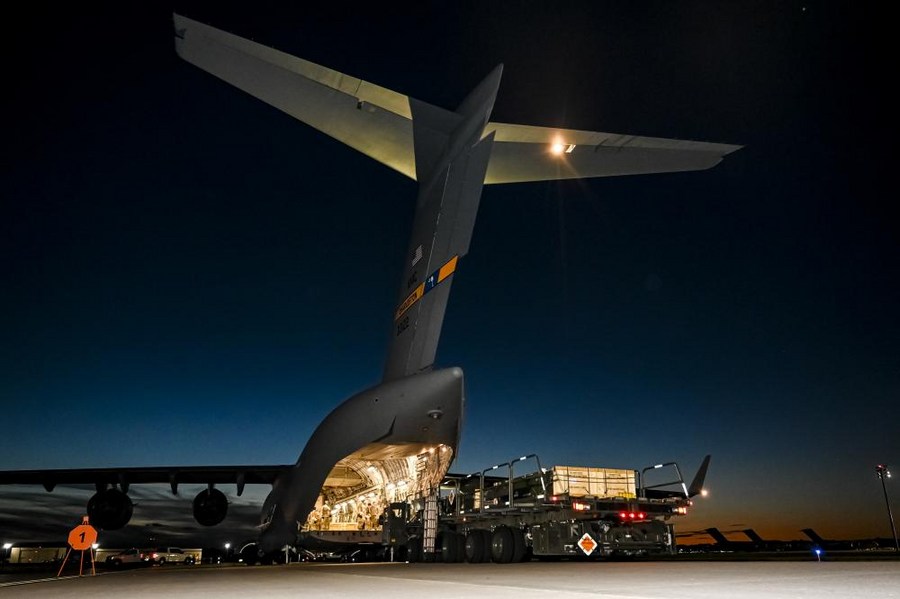 Washington's Asia policy today continues old Cold War strategy. The geopolitical objective to contain China and to blunt its rise remains in place. China's Taiwan island is the flashpoint.
The U.S. Congress appears to be in a state of delusion and hysteria. The Ukraine crisis demonstrates that. Will a similar crisis be avoided in the Asia-Pacific?
Key measures in NDAA
The NDAA contains a number of key measures directed against China. Blocking China's economic development and technology is part and parcel of U.S. containment strategy. Expanding and modernizing the U.S. Navy and adopting Cold War strategic concepts to confront China are part and parcel of the legislation.
On the technology front, restrictions on semiconductors, for example, have received much attention in recent months. The Biden administration continues to build significantly on the Trump administration's trade war and tech war. The idea is to deny China access to advanced semiconductor manufacturing technology thereby limiting China's ability to make the most sophisticated chips.
China, however, already has a substantial semiconductor capability at most levels. Although China, for now, is short of the very top level semiconductor design and manufacturing capability, this is not a long term problem. Logically, Chinese investment in this sector will lead to new technology and create growing job opportunities in the field. Certainly, China's science, technology, engineering, and math education system will overcome present day problems in this sector.
To add weight to the U.S. pivot to Asia, plans for increasing the U.S. Navy are being developed. Congress paid special attention to the modernization and expansion of the U.S. Navy in the NDAA. Various programs such as the "Pacific Deterrence Initiative" are being continued and strengthened.
The NDAA contains funding for a variety of Taiwan related actions. For example, the "Taiwan Enhanced Resiliency Act" (TERA) contained in the legislation provides major new funding for Taiwan. It is an update of the former "Taiwan Policy Act".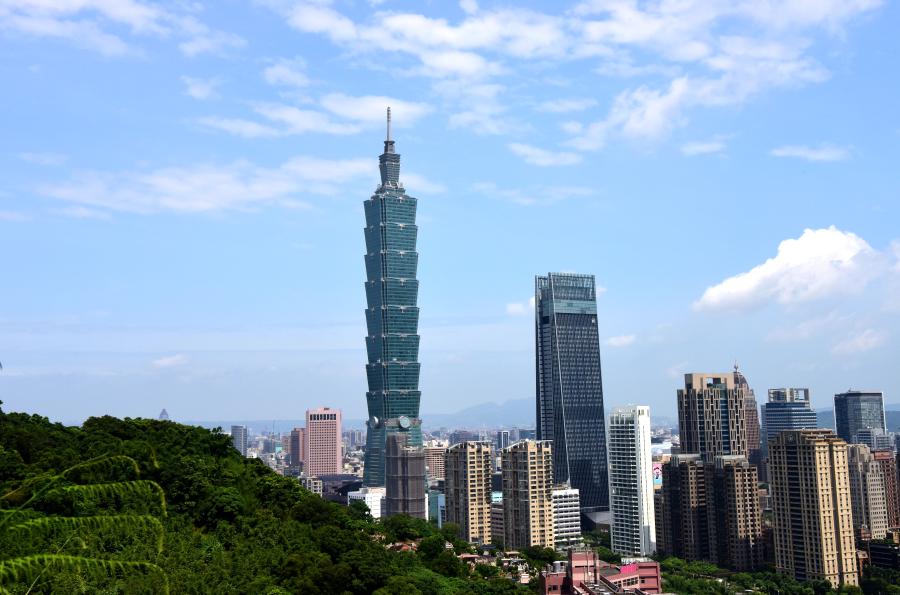 For the first time, however, Congress is funding a specific defense modernization program for Taiwan. Over $10 billion is authorized to modernize Taiwan's military capabilities. Over the next five years, this funding is planned for Foreign Military Financing Grants (FMF) and additional defense related loan guarantees are also provided for.
The legislation also includes funding for information warfare operations against China and support for Taiwan in international organizations. U.S. information warfare operations will be strengthened and directed against "disinformation, cyberattacks, and propaganda by the PRC."
Reflecting Washington's increasing anxiety about China, the NDAA directs the Executive Branch to provide Congress with new assessments on China's nuclear threat and also on how the Ukraine crisis affects China's policy on Taiwan island.
The NDAA contains funding for programs similar to the old Cold War "Assault Breaker" program designed to block a Soviet invasion of Western Europe. The concept today which is directed against China appears to include long-range sensors and bombers with smart weapons designed to find and destroy targets such as tanks, ships, and various other systems. Details of such an Assault Breaker II program will no doubt emerge in the coming months.
Congressional investigations planned
Congress is expected to intensify its anti-China activity in the new Congress. Speaker of the House, Kevin McCarthy (R-CA), promised to create a new special "Select Committee" to focus on investigating China as a national security threat. Of course, both the U.S. House and Senate already have Standing Committees on Foreign Relations, Defense, and Intelligence. So, there is no real need for a new committee when these other standing committees exist and have appropriate jurisdiction as well as investigative and oversight capabilities.
Nonetheless, this new select committee will be used for political grandstanding on China policy. This will stir the pot further in Congress over China. It would seem likely that such a committee filled with hawks will have a negative influence on U.S.-China relations.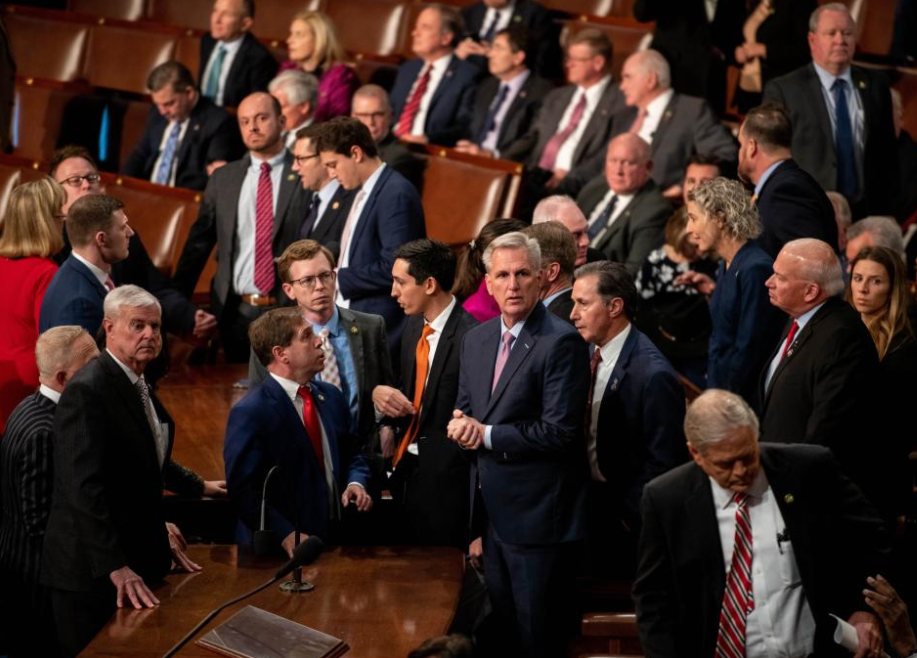 U.S. imperial overstretch
A more hawkish Congress combined with an already hawkish Biden administration points to some rough sailing in U.S.-China relations over the next two years. But is Washington losing its grip on its far-flung empire? If so, what are the consequences for U.S.-China relations?
Although "the rise and fall" of empires is a schoolboy commonplace, this aspect of international situation does bear watching in the period ahead. Back in the early 1990s, academics debated the meaning of the dissolution of the Soviet Union and its implications. Some argued that the U.S. should take advantage of the situation by preparing for the eventual emergence of a multi-polar world. Others argued that the U.S. should pursue a policy of hegemony in a "unipolar world".
The U.S. Establishment chose to pursue a policy of hegemony. That decision three decades ago continues to determine U.S. foreign policy and includes its military, diplomatic, economic, and information elements. But for how much longer can the United States in relative decline maintain such a policy?
Looking back on Western history, the decline of various past empires such as those of Athens, Rome, Portugal, Spain, Netherlands, France, Britain offer some lessons. There are lessons from ancient China, India, and Persia as well. So far, the politicians in Washington seem to be oblivious not only to history but also to the present international situation. A combination of hubris and ignorance may explain the phenomenon of America's imperial overstretch and the inability of its leaders to chart a positive and sustainable future.
Washington must wake up to the trend of the times and the desire of the international community for peace and development. Failing that, the U.S. today focused on hegemony is playing a losing hand with inevitable consequences for its foreign relations including relations with China.
The article reflects the author's opinions, and not necessarily the views of China Focus.