What Could Be Done in China-India People-to-People Exchanges?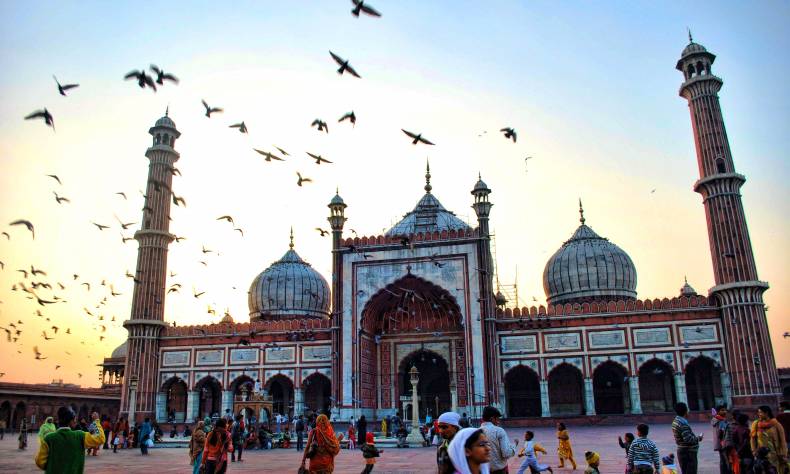 People-to-people dialogue calls for abandoning the Cold War mentality and zero-sum game mindset.
Culture connects people. It fosters people-to-people bond and exchange. Moreover, different cultures have been created by the circulation of ideas, people, technologies, etc. between the people of various regions in the process of historical development. Therefore, one may find imprints of one cultural system on the other, demonstrating that cultural dialogue has given birth to innovations and new ideas, and in turn strengthened friendly relations between countries. Cultural dialogue between India, China and Central Asia in ancient times is all about this cultural connection.
The people-to-people exchanges between China and India do not reflect the size, potential and positioning of the two countries in the evolving global order. What could be done if the full potential of the peopleto- people exchanges has to be realized? We may consider the following:
First and foremost, the Chinese and Indian studies in each other's countries need to be encouraged and strengthened so that capacities will be built across government and private sectors for better understanding. An act was passed by the Indian Parliament to establish new central universities in 2009, but so far only about 20 universities in India are offering Chinese language courses, most providing only certificate and diploma courses, including Delhi University where relevant courses were started in 1964. In recent years, though the number of Chinese universities offering courses in Hindi has gone up to 16, it is still not good enough given the large population of India and China.
Furthermore, the student exchange between India and China is highly asymmetrical. Most of the Indian students studying in Chinese universities are in the field of medicine, whereas the presence of Chinese students in Indian universities is miniscule. Jawaharlal Nehru University, one of the premier institutes of the country, hosts no more than 25 Chinese students. The number of students joining official cultural exchange programs between the two countries is too low. The biggest hurdle I believe is non-recognition of each other's degrees besides other bottlenecks like accommodation and accepting each other's credit system. The removal of the bottlenecks will enhance the flow of students, joint research and seminars between the two countries.
Secondly, the bonding between the two countries' researchers and publishing industries is an area that has not been accorded due importance. How many books from China and vice versa are being translated and disseminated in each other's countries? Remember, it was the translators from India, China and Central Asian countries that built a huge repository of Buddhist literature in China and were responsible for changing the entire socio-cultural landscape of East Asia in ancient times. Mutual translation of classics and contemporary works between India and China is a very good beginning. There is a memorandum that envisages translation of 25 representative Chinese books into Hindi and vice versa. The books include Confucian classics, Records of Western Regions during the Great Tang, The Three Kingdoms, A Dream of Red Mansions, The Scholars, and the works of modern and contemporary writers such as Bing Xin, Ba Jin, Mao Dun, Lao She, Mo Yan, Jia Pingwa, A Lai, etc. The publishing industry will bring together intellectuals and think tanks on either side. It is not only broadening the scope of the people-to-people exchanges but also creating consciousness for long-term understanding and friendship between the two peoples.
Thirdly, tourism and pilgrimage will reinvent the bonding and nostalgia that existed between the two civilizations in history. It was by way of these pilgrimages and journeys that the spiritual and material civilizations of Asia and elsewhere benefited immensely from each other. A multi-layered approach of establishing sister cities and provinces needs to be expanded. India and China have a shared cultural heritage. For example, who in India and China will not connect to the frescoes and rock-hewn Buddhist iconography of Ajanta and Ellora with the Mogao, Yungang and Longmen and Dazu grottoes in China? There is a huge scope for cooperation. For example, a Buddhist corridor could be established and further connected to other South Asian countries, such as Nepal and Sri Lanka. These measures would be conducive to laying a solid foundation for connectivity, trade and commerce, and above all a robust bilateral relationship.
Fourthly, both India and China are members of many multilateral mechanisms such as BRICS and the Shanghai Cooperation Organization and have signed many important agreements on people-to-people exchanges. For example, a comprehensive Action Plan for the Implementation of the Agreement between the Governments of the BRICS States on Cooperation in the Field of Culture (2017-2021) was signed in 2017. The action plan envisages establishment of a BRICS alliance of art museums, national galleries, libraries, media and publishing industry. Besides, it encourages international cultural and art festivals, joint programs on archaeological research, cooperation across creative and commercial sectors including performing arts, visual arts, audiovisual, music, gastronomy, fashion, literature, yoga, animation and games, new media, cultural and creative product development, and the training of personnel engaged in these fields. The plan is indeed very ambitious; however, similar action plans are required to be taken at the bilateral level for more results in peopleto- people exchanges. The increased presence of media personnel and objective reporting by both sides may add to better understanding of each other.
Finally, people-to-people dialogue calls for abandoning the Cold War mentality and zero-sum game mindset. Both countries must negotiate mutual, equal and sustainable security as envisaged in some of the confidence-building mechanisms. They need to be mindful of the fact that the bilateral security boundary is not just limited to the border, but has sprawled into various other fields such as maritime, river water, cybersecurity, counter terrorism and other non-traditional security issues. Both need to establish new dialogue mechanisms while substantiating or replacing the old ones.
The author is a professor with the Centre for Chinese and South East-Asian Studies, Jawaharlal Nehru University, New Delhi, India. The article is an excerpt from his speech at the China-India Think Tank Online Forum.