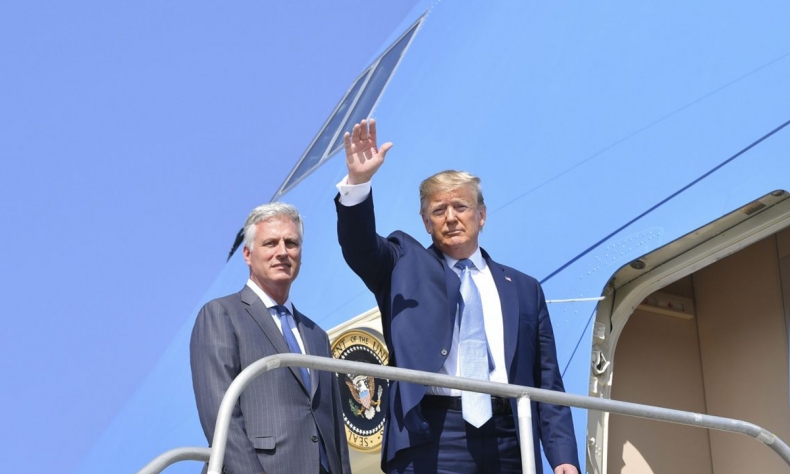 What Might Robert O'Brien Bring as Trump's National Security Adviser?
In essence, Robert O'Brien will also struggle to influence Trump's foreign policy in his own way. In the current era, the advisers' function has been dramatically weakening.
In naming Robert O'Brien to replace John Bolton on Wednesday, U.S. President Donald Trump is welcoming his fourth national security adviser within three years. It seems we should call this the least stable position in the Trump's White House.
However, at the same time, this new nomination does come with some questions, such as who is Robert O'Brien? Why was he chosen and can he fit into this position? How will American foreign policy change because of this new adviser?
If we peruse words used by American main media to describe the incomer, e.g. "a low-profile adviser" by the Washington Post, "an unlikely pick" by the Los Angels Times, and "not qualified" by Business Insider, an initial image on Robert O'Brien is "brand-new" without extra expectations.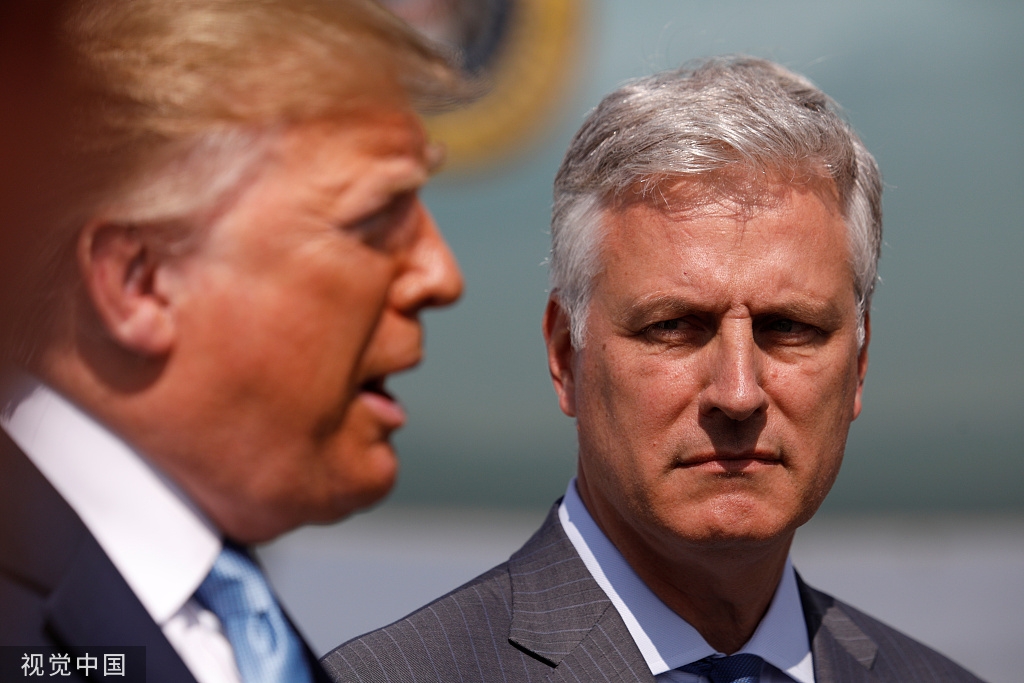 On the other hand, it seems to show that it is apparently not so easy for Trump to find a suitable person for this position. After all, everyone knows that Trump doesn't have the same faith in American professional opinions and decision-making traditions as his predecessors.
And, despite Trump claiming there were a lot of people eager to serve in the position as one of the most desirable government jobs in Washington D.C., O'Brien certainly isn't one who stands out. One reason is that Trump's dominating and nontraditional style strongly discourages those qualified professionals from being getting involved and possibly damaging their long-term career prospects.
Previously, O'Brien was the U.S. Hostage Negotiator, a non-core foreign affairs official. He is a low-key Republican and, so, typical of a normal type of official around President Trump, which might also exactly be why he could "beat other candidates."
For Trump, such a personality is easy to become a follower, not an adviser. Therefore, it is not weird that POLITICO would analyze the nominee from the viewpoint of "the dangers of a weak national security adviser."
Regardless of whether such opinions are right or not, will the new appointee bring some changes or provide any help for the Trump administration, in terms of foreign policy? How can he survive much longer than those who preceded him? How will he deal with those big challenges ahead? Many uncertainties stand in the way, which needs to be tested and proved.
His first, and primary, task is how quickly he can get involved in the affairs that come within the purview of a holder of this important office. Besides, O'Brien needs to hurry to gain more support not only from Trump but also from the range of current advisers surrounding the president.
He also faces an old challenge in which Bolton failed – namely, how to deal with the foreign affairs team led by Secretary of State Michael Pompeo. As we know, Bolton's disappearance was partly attributed to his unsuccessful competition with Pompeo to direct foreign policy.
In fact, it is fair to say that if hawkish and aggressive Bolton couldn't persuade Trump to choose a war with Iranians, O'Brien can't, either. However, the situation is evolving fast and dramatically.
The current urgent issue for O'Brien is how to assist Trump in making a wise judgment and right decision on Iran, especially as the tension is rising after both the U.S. and Saudi Arabia accused the Iranians of the drone strikes on Saudi oil facilities. It can be regarded as the key test on whether and how O'Brien can fit his new role as a national security adviser.
In essence, Robert O'Brien will also struggle to influence Trump's foreign policy in his own way. In the current era, the advisers' function has been dramatically weakening. The policy-making scheme is formed and operated under the absolute control of Trump's will and understanding and priority.
Furthermore, as the 2020 election draws near, O'Brien's role is not only to be the national security advisor, but also his part in assisting the Trump re-election. From this perspective, it seems that to have a war with Iran is impossible, and it is also not an expectation that O'Brien can change anything or bring something new in terms of American foreign policy.
Shi Weicheng is a visiting scholar at University of Iowa. His research fields include U.S.-China relations, IPE and emerging global governance.
Opinion articles reflect the views of their authors only, not necessarily those of China Focus.