What Will Be The Next Hit? — Innovation Changes Our Life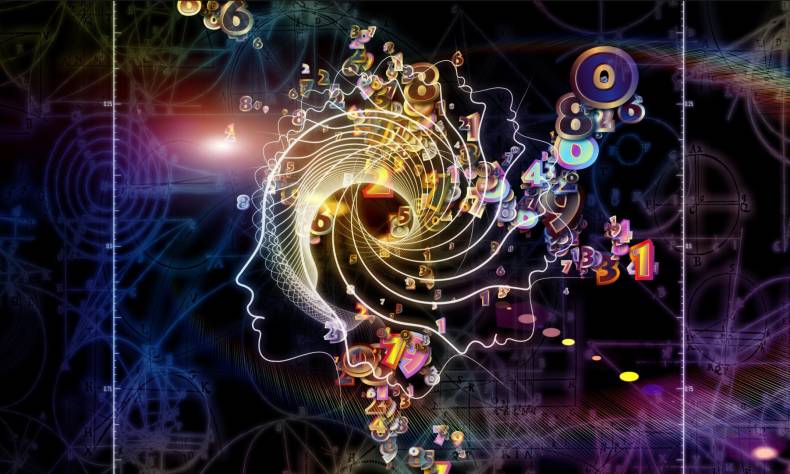 According to a reporter from Forbes on September 12, "A global power shift in the technology sector is underway… China has moved from imitator to innovator, and in the new era of fintech, biotech and machine learning, I expect it to take a global leading role."
By Zheng Nan
Taking sharing bikes to work, taking pictures by unmanned aerial vehicle, traveling by high-speed railway, and taking China's self-designed and developed airplane for trips in the near future… such scenes are becoming commonplace in China. An increasing number of enterprises are introducing new technologies such as AI and big data to increase their work efficiency. We barely notice how our daily life is changing, and our demands for innovative products and services are increasing day by day.
According to a reporter from Forbes on September 12, "A global power shift in the technology sector is underway… China has moved from imitator to innovator, and in the new era of fintech, biotech and machine learning, I expect it to take a global leading role."
China is now casting off its reputation as a low end maker and establishing a new image as a rising innovator. What are the forces behind this transformation?
One of the critical plans proposed by the 18th National Congress of the CPC was a strategy for innovation-driven development. It focused on the fact that technology and innovation are strategic props for promoting social productivity and all-round national strength, and should be seen as the core for overall national development.
A series of related policies were subsequently launched. These have promoted the development of emerging strategic industries, high and new technologies, and high-end manufacturing. A string of new high value-added drivers is growing and a range of emerging industries whose output value has surpassed 900 billion USD (6 trillion RMB)  is providing powerful support for regional economic transition and upgrading. These are contributing new energy to China's economic growth.
According to the economic indexes of the first half year of 2017, the added value of strategic emerging industries has grown by 10.8%, and high and new technology industries by 13.1%, 3.9 and 6.2 percentage points higher respectively than the overall growth rate of industries above scale, and 0.3 and 2.3 percentage points higher respectively than last year's growth rate.
The Rapid Development of High and New Technology Industry
On the sea and in the sky, the dreams of building China's own aircraft-carrier and airliner have both come true, thanks to a series of breakthroughs in high technology.
The C919 trunk line twinjet airliner, based on Chinese-owned technology, made its maiden flight on May 5, followed by a second flight on September 28. The project has taken ten years from its initiation in 2007 to its maiden flight in 2017, and the resulting aircraft, the C919, has brought credit to China. The delivery of the C919 also started a new era in global airliner manufacturing, with Airbus, Boeing, and COMAC, forming a tripartite industry configuration which has put an end to the Airbus / Boeing duopoly. The fact that the price of C919 is nearly 20% lower than the competition is worthy of note.
Singapore's Today news agency commented on September 26 that Chinese manufacturers have a track record of winning market share with similar products, matched to the needs and the limited means of developing economies.
China's research and development in light aircraft manufacturing is accelerating too. In the helicopter sector, China has not only secured possession of several core technologies, but also become one of the world leaders. China's third-generation helicopters are already mature products, and the fourth generation models are progressing steadily. With 12 major helicopter series and more than 50 models, China's helicopter manufacturing now figures among the top seven in the world.
The development of unmanned aircraft in China has been surging in recent years. China is the world leader in commercial UAV production, and the annual output of the four UAV industry tycoons in China, led by DJI, represents over 80% of the global market. The production of UAV for the military, essential to the new trend in airborne battle, also leads the world.
The construction and development of high-speed rail is crucial to China's economic development – this sector is the artery of China's economy. Sales revenues of rail equipment reached almost 65 billion USD in 2016 (430 billion RMB), a growth of 42% compared with 2012.
China has won a number of overseas high speed rail (HSR) and other rail projects, including China-Laos, China-Thailand, Jakarta-Bandung, Moscow-Kazan, Kuala Lumpur-Singapore, Mombasa-Nairobi, and Addis Ababa-Djibouti, etc. They are all major infrastructure projects along the Belt and Road.
In the new materials sector, commercialized production of graphene is now under way in China. According to a report from China Economic Information Service (CEIS), the overall value of China's graphene industry exceeded 600 million USD (4 billion RMB) in 2016, while the sales of related products reached around 450 million USD (3 billion RMB). It is forecast that the total value of China's output will exceed 1.5 billion USD (10 billion RMB) in 2017 and become the largest graphene market in the world.
China's AI Leaps into the Top 3
China's AI technology started from the same point as every other country in the world. The development of AI technology is crucial to moving from "following the leaders" to "catching up and surpassing the best". The global AI industry is now concentrated in the US, China and the UK – these three countries represent almost exactly two thirds of the world's total.
Development Plans for the New Generation Artificial Intelligence, issued by the State Council in July,2017 has proposed three AI development strategic targets, which aim to establish a set of bases to cultivate world-leading AI technology innovation and talent in three steps.
Fortune magazine selected four global AI giants in October 2016. Representing China, Baidu took one of the four places, and in so doing it became a shining calling card for China in the international high-technology field. In contrast to the other foreign giants, whose products are mainly found in laboratories, Baidu's AI products choose a path that is close to the needs of daily life and integrated with existing commercial activities, including fields such as maps, O2O services, finance, and take-away services.
China is now the largest and fastest growing robot market in the world. According to data from the International Federation of Robotics (IFR), China has now been the world's largest robot market for four years, with a trade volume which represents a quarter of overall global sales.
The revenues from China's robotics industry exceeded 5 billion USD for the first time in 2016, and it is predicted that they will reach 6.3 billion USD this year. China's growth rate has stayed above 20% for the last five years, and has become a vital driver for the stable growth of the global robot industry.
According to data from the Ministry of Industry and Information Technology, China sold 90,000 industrial robots in 2016. This represented an increase of 31% compared with 2015, which far surpassed the global growth rate of 14%. By July this year China had produced 71600 industrial robots, representing over 30% of global production.
Xin Guobin, vice-minister of the Ministry of Industry and Information Technology, stated at the World Robot Conference 2017 held in Beijing this August that China's capability in technologies such as Automatic Speech Recognition (ASR) and image recognition has reached international level. Technologies like the optimization design and performance evaluation of the robot and high-speed and high-precision control have all made positive progress. China's own controller has approached international level, and China's own servo motors have been installed in nearly half of China's domestic brand robots.
With the development of innovative technologies in the past five years, our lifestyle and our habits are changing constantly. Every technological revolution will create new economic growth poles, enhancing productivity considerably and in turn, changing the landscape of our lives.
China's government has been strongly promoting innovation in technology and the development of the new economy in recent years, and has put in place a series of policies to guide industry development, to set up a systematic, innovation friendly environment, and provide strong resource support.
It is thus well anticipated that the 19th National Congress of CPC will usher in a more brilliant golden time of innovation-driven development in China, and make even greater contributions to the strong, sustainable and balanced growth of the world economy as a whole.
Zheng Nan, China Focus Editorial Writer