Where Do Sino-India Relations Go from the India-China Border Standoff?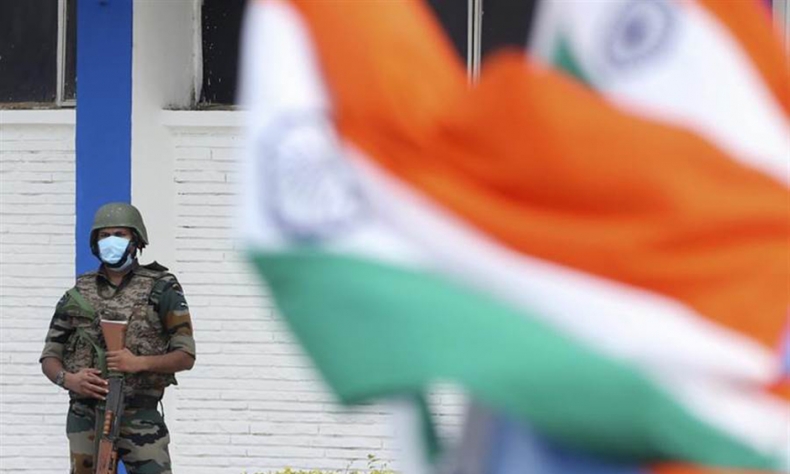 The two peoples residing on either side of the Himalayas want to see the Dragon-Elephant Tango, not a duel between the two.
Since Narendra Modi started his second term as the 16th Prime Minister of India on May 30, 2019, he has made some significant changes to India's foreign policy, in particular, towards China in order to position New India for future great power status.
And in order to overshadow China's growing dominance in India's neighborhood, he has adopted an aggressive diplomacy to China which has invited a certain number of risk-taking factors in his so-called "Good Neighbourly" foreign policy.
Modi's stoke for Trump's QUAD to face China
Although India-China relations have ushered in a "New Era of Cooperation" with Chinese President Xi Jinping visiting India and holding second informal meeting with Modi on October 11-12, 2019 in the southern Indian city Mamallapuram near Chennai, he has taken a firm approach in dealing with China by being more nimble in embracing US President Donald Trump's flip-flopping "South Asia Policy" or closeness for the US-led anti-China coalition- QUAD (Quadrilateral Security Dialogue).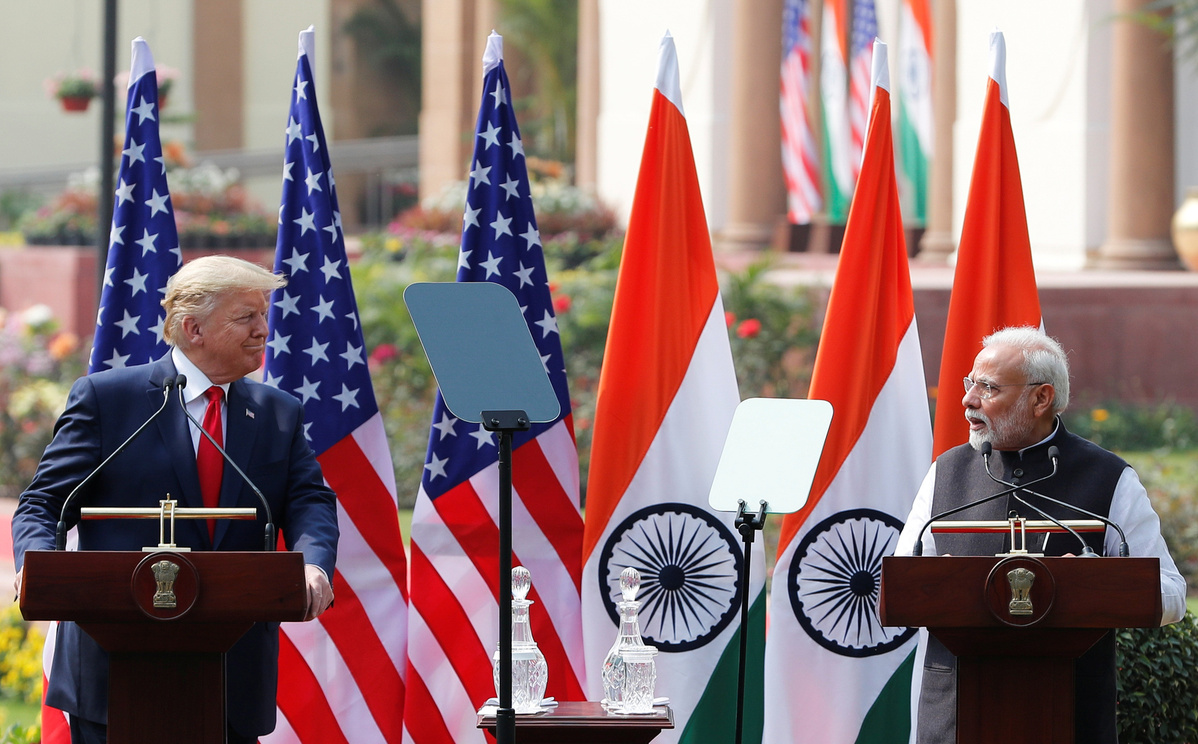 Modi's aggressive actions against China
Despite Modi's reiteration of a "very cordial" relationship with China, since the outbreak of the novel coronavirus, the Modi government's aggressive China policy is evidenced in some of its anti-China activities such as blocking Chinese investment in Indian market by introducing new policy on foreign direct investment, canceling orders for Chinese COVID-19 test kits, blaming China for the spread of coronavirus in the country by some lawmakers of the ruling BJP or Indian military's provocative transgression into the Galwan Valley in Chinese territory in Ladakh to divert attention from its incompetent handling of the COVID-19 pandemic even by initiating nationwide lockdown in a roughshod manner.
But Modi's anti-China stance can't benefit his ambitious "Make in India" programme in the long term.
The Ladakh standoff to create aggressive nationalisms
Since the beginning of May, both Indian and Chinese soldiers have been locked in heated stand-off at the Pangong Tso Lake, Galwan Valley on the poorly demarcated India-China border.
The Galwan Valley is a disputed area claimed by India but has been long administered by China as part of Hotan County in the Hotan prefecture of the Xinjiang Uygur Autonomous Region. China on multiple occasions reiterated its "indisputable sovereignty" over the Galwan Valley referencing to the historic treaty, known as the "Convention between Great Britain and China Relating to Sikkim and Tibet" signed by British viceroy Lord Lansdowne and lieutenant governor Sheng Tai in Calcutta (now Kolkata) in 1890.
And now, India had accused the Chinese People's Liberation Army (PLA) troops of trespassing into the Galwan Valley region and unilaterally trying to change the status quo along the Line of Actual Control (LAC).
Indian opposition parties and some experts say the latest standoff at the Galwan Valley between border troops of both sides is Modi's calculated political move to create an extreme wave of nationalism like the so-called Balakot-like surgical operation in Pakistan-controlled Kashmir of which Indian people "never saw any actual proof".
It's really unfortunate that while the COVID-19 cases are increasing sharply in all parts of the country with the number of death toll (more than 12,000) already surpassed China (4,634), India has been engaged in a war game with its biggest neighbor prioritizing politics in order to win elections in Bihar to be held in October this year and West Bengal to be held in 2021 by sidestepping corona war now.
Reorganization of Jammu and Kashmir State – a part of Modi's expansionist policies
In fact, since the ruling BJP government illegally annexed some parts of Chinese territory last August by repealing Article 370 of the Indian Constitution on Jammu and Kashmir as choreographed by Amit Shah and PM Modi, all dangers have befallen on India. It is pertinent to note here that on August 6, 2019, the Home Minister went to the Parliament to make an arrogant statement on behalf of India: "Pakistan occupied Kashmir (PoK) and Aksai Chin are part of Jammu and Kashmir and that Kashmir Valley is an integral part of the country."
Needless to say, since then everything has become unstable. It is true that much of the India-China border was previously unresolved but a status quo was maintained, despite different perceptions about the LAC. Furthermore, in today's scenario, recovering Aksai Chin is an impossible dream for India.
In fact, the unilateral way the BJP government has included parts of Chinese territory by giving the status of "Union Territory" to Ladakh is a clear example of Modi's aggressive anti-China posture that violate the joint agreement that maintain peace and tranquility in India-China border areas. India's behavior is "one-sided" and contrary to the course of historical agreements and protocols between the two close neighbors that has resulted in a "violent face-off" in Galwan Valley on the night of June 15-16 leading to casualties. 
Despite diplomatic engagement as well as the de-escalation process between top generals from the Indian Army and the PLA, the latest bloody physical confrontation between the two troops in over five decades will remain as a tragedy.
And regrettably, the Indian Army has come up for the first time to save a political party's face. It's really unfortunate that like BJP cadres, the nationalist military officials of the Indian army are getting involved in the responsibility of political decisions adopted by the current government. Indian army's involvement in Modi's party interests has ruined their professionalism as well. Moreover, the military's influence in India's neighbourhood policy will be very dangerous in the near future.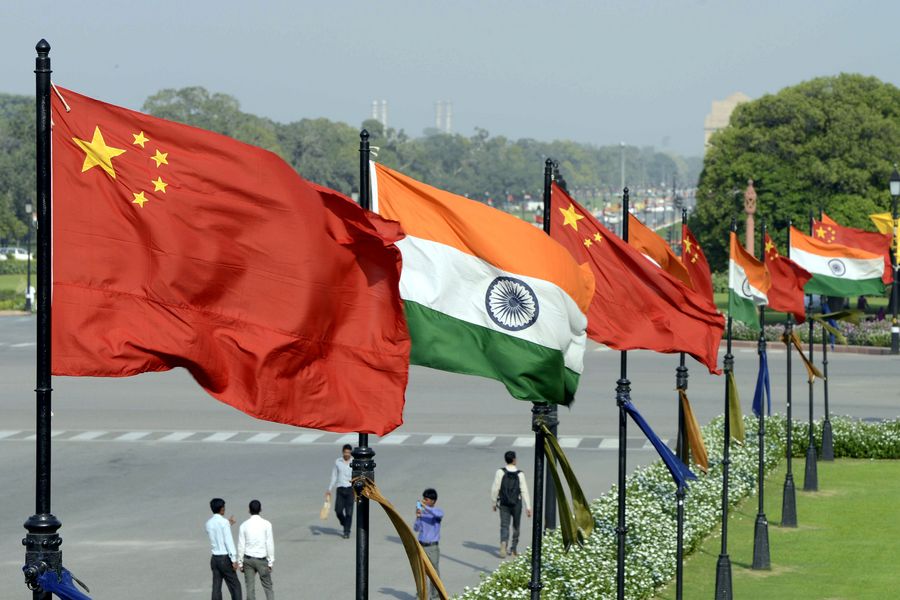 Modi plays "Trump" card to counter China
It seems Modi wants to continue the current episode at Pangong Lake until next November for the personal electoral interests of his "big friend" Trump. He under his myopic belief hopes that if he gets America on India's side, he may emerge as a big force for the negotiations with the Chinese side to resolve the border dispute.
Since the rise of China as the world's second- biggest economy has turned America's glory gray on the world stage, Modi thinks a re-elected Trump is the suitable person to counter China's presence in India's neighbourhood through "Health Silk Road" initiative as part of the Belt and Road Initiative (BRI) that India has refused to join. As such, he presented his trump card in the market that Trump was ready to mediate "the raging border dispute" between India and China in order to divert Indian people's attention from his government's poor performance in addressing the coronavirus crisis.
On June 19, Modi in a rare meeting with opposition party leaders blamed China for the deadly Ladakh clash and said, "The armed forces have been given a free hand to take all necessary steps" in order to fan national sentiments.
But such an arrogant statement only provokes the border stand-off, thus souring bilateral ties at a time when two countries are celebrating the 70th anniversary of the establishment of diplomatic ties in 2020.
It is hoped that the Modi government should not take the India-China faceoff as the matter of dancing electoral voters according to his will. He should not adjust India's China policy according to the requirements of the United States.
So far, his close proximity with Trump hasn't brought any good for India.
Boycotting Chinese goods is not a solution to the border standoff
Now highlighting the killing of twenty Indian Army personnel in the Ladakh clash, India's strategic thinkers, several ultranationalist politicians, senior military veterans and even a Union minister have urged citizens to boycott China-made goods to teach a lesson to its largest trading partner.
The Indian government has ordered two state-run telecoms firms BSNL, MTNL and other private companies not to use Chinese telecom equipment supplied by Huawei and ZTE to upgrade their mobile networks to 4G.
But such type of nationalistic calls is not a solution to the border scuffle.
The rising chorus to boycott Chinese products will not be a successful strategy for India since its economy has been severely damaged for the last three months as a result of COVID-19 pandemic.
Moreover, boycotting Chinese goods will not hurt China's economy as its trade with India is only a small fraction of its world trade.
Hope for closer ties between the neighbours
It is very unfortunate for India and China to have such type of deadly confrontation along very long arduous LAC.
The two countries had a full-scale war in 1962 which was very bitter. For Indian perspective, the top priority is to negotiate for a peaceful settlement of the border conflicts through military and diplomatic channels.
The longer India sticks with its anti-China approach, the more Sino-India relations continue going downhill. The Modi government needs an urgent correction in its China policy by enhancing mutual trust, cooperation and military-to-military ties.
Modi should lend an ear to the advice of Mahatma Gandhi: "I must not serve a distant neighbour at the expense of the nearest."
It is hoped that India should work with China in order to give more power to peaceful coexistence and common development. The two peoples residing on either side of the Himalayas want to see the "Dragon-Elephant Tango", not a duel between the two.
Rabi Sankar Bosu is an Indian contributor to Chinese media outlets. He writes about Chinese politics, social and cultural issues, and China-India relations with a special interest in the Belt and Road Initiative.
Copy Editor: Cai Hairuo