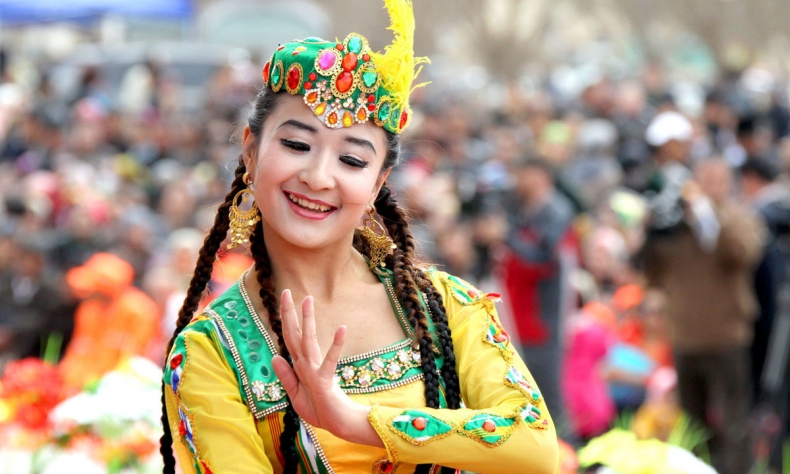 White Paper Issued by the Chinese Government to Help the World Understand Xinjiang
China has made remarkable achievements in human rights protection in Xinjiang, and the progress of anti-terrorism and de-extremization is serving as an important guarantee for the flourishing social development and livelihood in the region. These are undeniable facts.
The State Council Information Office issued a white paper on July 21 on historical matters concerning Xinjiang Uygur Autonomous Region in northwest China.
China is a unified multiethnic country, and the various ethnic groups in Xinjiang have long been part of the Chinese nation. Throughout its long history, Xinjiang's development has been closely related to that of China.
However, in more recent times, hostile forces in and outside China, especially separatists, religious extremists and terrorists, have been trying to split China and break it apart by distorting history and facts, as reported by the document titled "Historical Matters Concerning Xinjiang"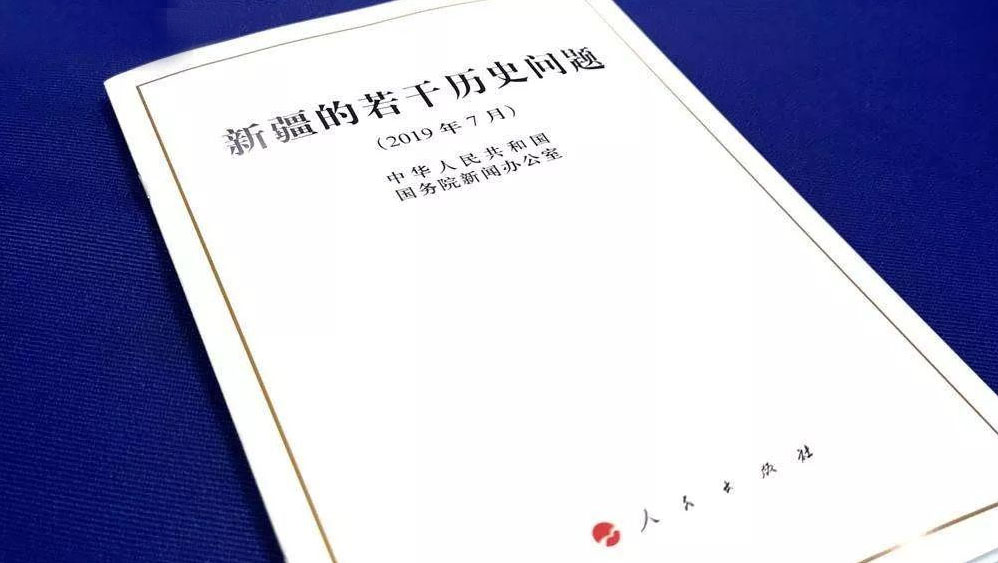 Xinjiang Ethnic Cultures are Part of Chinese Culture
It was not until the turn of the 9th and 10th centuries, when Islam spread into the region, that the Islamic culture of the Arab civilization began to exert an influence on ethnic cultures in Xinjiang, according to "Historical Matters Concerning Xinjiang" released by China's State Council Information Office.
More than 2,000 years ago and beyond, Xinjiang was a gateway for China's civilization to open to the West and an important base for cultural exchange and communication between the East and the West, it said.
Long periods of exchange and integration between the culture of the Central Plains and those of the Western Regions drove not only the development of various ethnic cultures in Xinjiang, but also the diversified and integrated Chinese culture as a whole, the white paper said.
From the very beginning, ethnic cultures in Xinjiang have reflected elements of Chinese culture, which has always been the spiritual home for all ethnic groups in Xinjiang, as well as a dynamic source of development for the ethnic cultures in the region.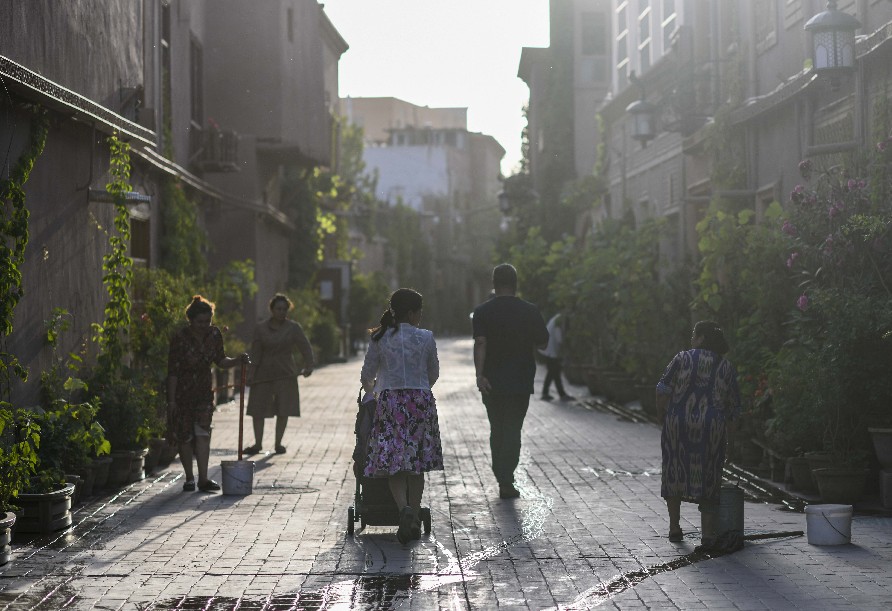 Xinjiang Has Never Been the So-Called "East Turkistan."
However, the region has been affected by external hostile forces, especially separatists, religious extremists and terrorists in the past decades, and these forces have been trying to separate Xinjiang from China and thus split China by distorting history and facts.
Yan Shuai, an analyst specialized in counter-terrorism study from the China Institute of Contemporary International Relations, said the so-called "East Turkistan" is a geographic term but used as a political tool by separatists.
The so-called "East Turkistan" never existed as an independent country in history, and it is only a geographical term created by some writers and scholars, he argued. The term "Turkistan" refers to the region roughly covering the area from southern Xinjiang to Central Asia, and the Pamir Plateau lies in the middle of the area, and therefore scholars come up with the geographical term, he elaborated.
In the last two years, the U.S. and other Western countries criticized China's Xinjiang policy because they attempted to use these allegations as tools to deter China's development, he went on to say. Both China's central and local governments have taken huge efforts to fight terrorism and to improve people's standard of living. And now Xinjiang is one of the safest regions in China, and there was no terror attack in the past 30 months.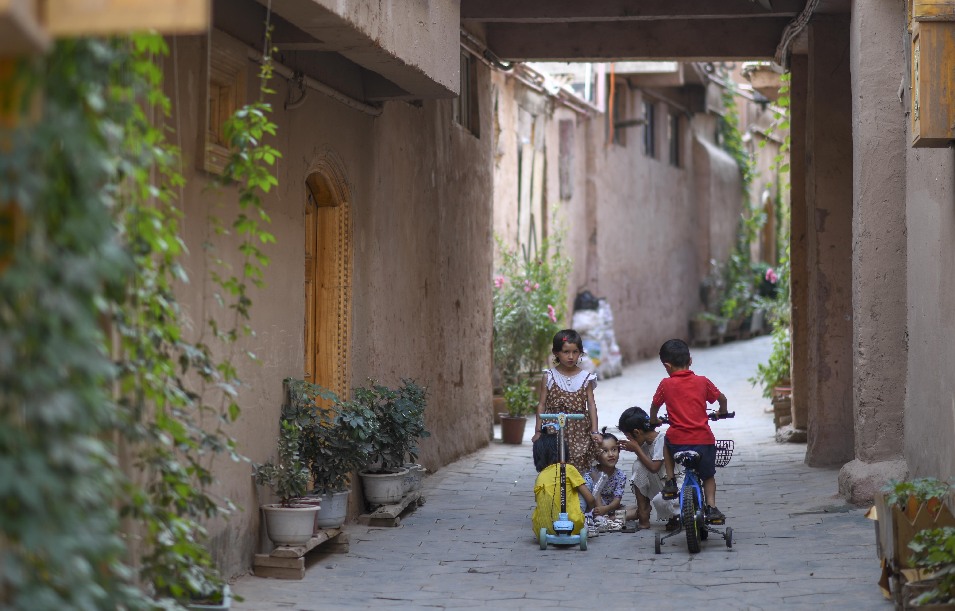 Facts Have Been Denied by U.S. Officials
On July 18, U.S. Vice President Mike Pence and Secretary of State Mike Pompeo slandered the religious policy and the freedom of religious belief in China at a U.S. conference to "advance religious freedom".
They even collaborated with cult members, which exposed to the world their ugliness and hypocrisy.
Some U.S. politicians have long been slandering China with fabricated stories, and are even undermining ethnic harmony and interfering in the internal affairs of China.
On July 19th, an open letter about Xinjiang has been widely circulated on Chinese social media. The open letter, which was addressed to U.S. Secretary of State Mike Pompeo, was co-signed by nearly 100 scholars and religious leaders from various ethnic groups in Xinjiang.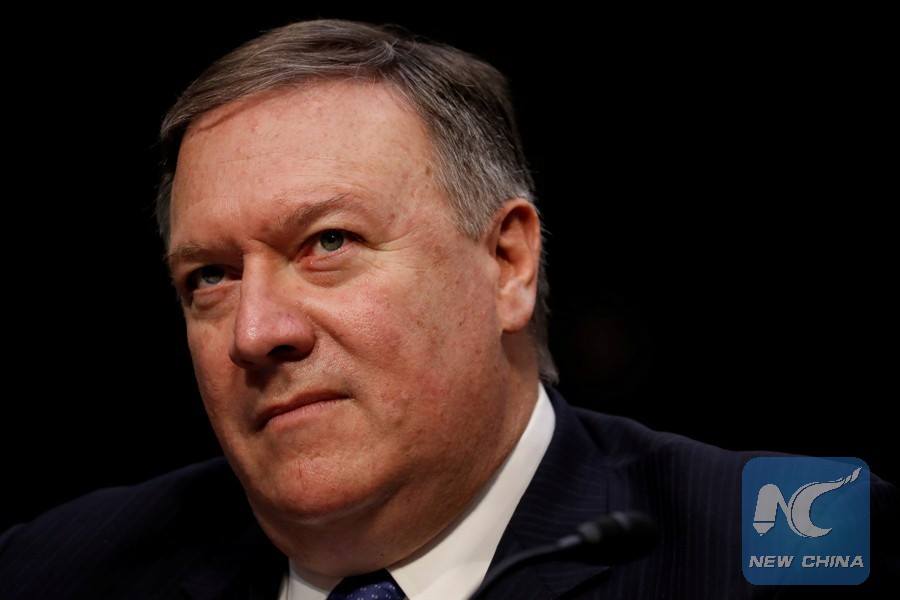 Unlike the white paper, this open letter focuses on some of the current controversial and sensitive issues about Xinjiang. It has answered questions with regard to the vocational education and training centers. Besides, the number and intensity of mosques mentioned indicate that the Chinese government has not interfered with the Islamic faith in Xinjiang.
Ambassadors of 37 countries to the UN office at Geneva recently sent a joint letter to the President of the UN Human Rights Council and the UN High Commissioner for Human Rights to show their support for China on its remarkable achievements in the field of human rights, as well as counter-terrorism and de-radicalization measures in Xinjiang.
These envoys praised China's practice of inviting ambassadors, international organization officials as well as media practitioners to Xinjiang, and called on relevant countries to refrain from employing unfounded charges against China based on unconfirmed information before they visit Xinjiang.
Overseas Experts Comment on the Release of the White Paper and Xinjiang's Decades of Development
"I have been an eyewitness to the development that has taken place," said Sultan Mehmood Hali, one political and strategic analyst, who had been to Xinjiang in the 1970s," At that time, Xinjiang was underdeveloped and the city of Urumqi was small."
Hali said "the Chinese government deals with miscreants with an iron fist," it attempts to bring those who are affected by extremist ideology into the mainstream by giving them vocational training and jobs. "Having studied the various approaches that other governments have applied against extremism and terrorism, the Chinese government has evolved its own policy and helped locals lead a prosperous life. The government's policy is successful".
Sonia Bressler, a French writer and sinologist, said the document elaborates on Xinjiang's history and reality, exposing the truth there and inspiring especially the Westerners misled by preconceptions. Bressler, who has traveled around Xinjiang, said China has 56 ethnic groups, and Xinjiang is an example of ethnic harmony.
Khalid Abdul Azizi al-Binali, chief of the Research and Studies Department of Qatar News Agency, said the white paper clarifies both the historical inheritance and cultural tradition of Xinjiang, and enables a correct and in-depth understanding by people.
According to Nabil Al Sharabi, a researcher with the Doha International Center for Interfaith Dialogue, the document, with detailed facts of Xinjiang, refutes the ill-intended accusations against China as groundless.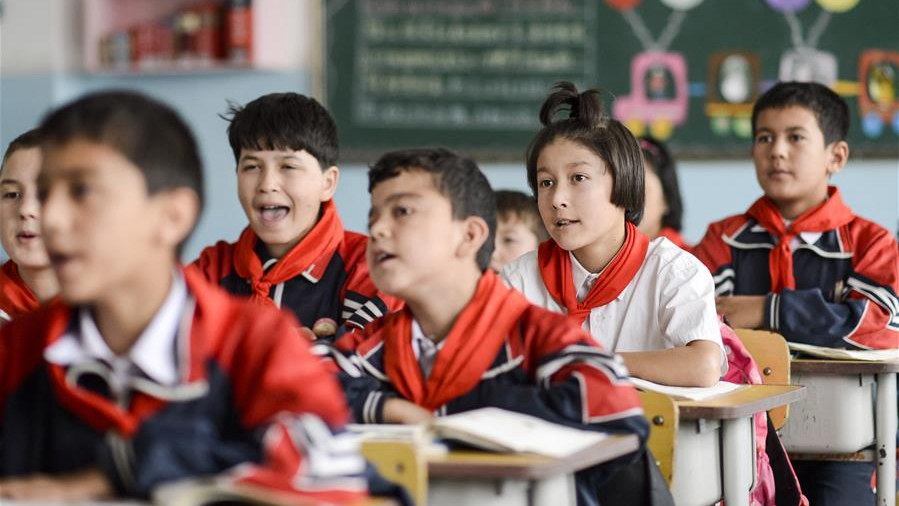 Abdulaziz Alshaabani, a Saudi expert on Chinese affairs, said the white paper gives a complete and detailed account of Xinjiang's history and development, and refutes the smear of Xinjiang by some countries and media.
He said China's efforts to promote economic development and maintain social stability in Xinjiang based on its own conditions should be respected and understood by the international community. These measures have effectively curbed the emergence and spread of extremism and terrorism, and enabled Xinjiang to achieve stable and sound social and economic development, Alshaabani added.
Harinda Vidanage, director of the Bandaranaike Center for International Studies in Sri Lanka, said the white paper corrects the misrepresentation of some Western media reports on Xinjiang in recent years. China is proving to the world that openness and inclusiveness are effective ways to achieve ethnic stability, prosperity and development, Vidanage added.
Jayanath Colombage, a researcher at the Pathfinder Foundation, a think tank in Sri Lanka, said the white paper made it clear that hostile forces outside China had been trying to destabilize China's Xinjiang.Sri Lanka, facing similar problems, should learn from China's efforts and determination to maintain religious stability and ethnic solidarity, Colombage added.
There is a Chinese saying that justice naturally inhabits man's heart. China has made remarkable achievements in human rights protection in Xinjiang, and the progress of anti-terrorism and de-extremization is serving as an important guarantee for the flourishing social development and livelihood in the region. These are undeniable facts.
Source: Xinhua、People's Daily Online、CGTN