Who Should Be Accountable for Sri Lanka's Economic Crisis?
It's ridiculous to blame China for Sri Lanka's woes when 90 percent of its debt owes to the U.S. and European financial institutions.
There is no disputing that economic instability and decrease of foreign exchange reserves are going on in many countries around the world due to various reasons including the impact of the COVID-19 pandemic and the ongoing Russia-Ukraine conflict. The growing economic crisis, months of anti-government protests and political turmoil in Sri Lanka have captured much attention from the world.
Since gaining independence from Britain in 1948, Sri Lanka has never faced such a worst economic crisis. The economic and humanitarian crisis has finally taken the form of a largely peaceful uprising in the recent weeks that finally dismantled Sri Lanka's most powerful political family, the Rajapaksas, emblematized by Gotabaya Rajapaksa and Mahinda Rajapaksa, one brother being former president, another former prime minister.
End of the Rajapaksa presidency
The violent collective agitation reached a frenzied peak on July 9 when thousands of protesters stormed public buildings, occupied the Sri Lankan palatial presidential and prime ministerial residences, while also setting some on fire.
The tragic irony is that Gotabaya Rajapaksa, despite his massive mandate in the 2019 presidential election, fled the country amid widespread protests over his mismanagement of the economy. On July 14, he resigned from the post of president to pave the way for an all-party government. Although the fugitive Rajapaksa noted in his resignation letter that the economic crisis was aggravated by frequent lockdowns during the coronavirus pandemic, the bitter truth is that the Rajapaksa political family, who ran the island nation as a family for nearly 20 years, exploited all the facilities of the government to extract resources without any accountability and transparency. Rajapaksa and his powerful political family were accused of siphoning money from government coffers and further exacerbating the financial crisis. As a result, the Sri Lankan people have lost faith in the ruling Rajapaksa family.
After Rajapaksa's departure, Ranil Wickremesinghe was appointed Acting President as per the Constitution. On July 20, the 225-member Sri Lankan Parliament elected Ranil Wickremesinghe as the eighth Executive President by secret ballot despite fierce public opposition to his candidacy. It is reported that he obtained 134 votes while his main rival, ruling party lawmaker Dullas Alahapperuma received 82.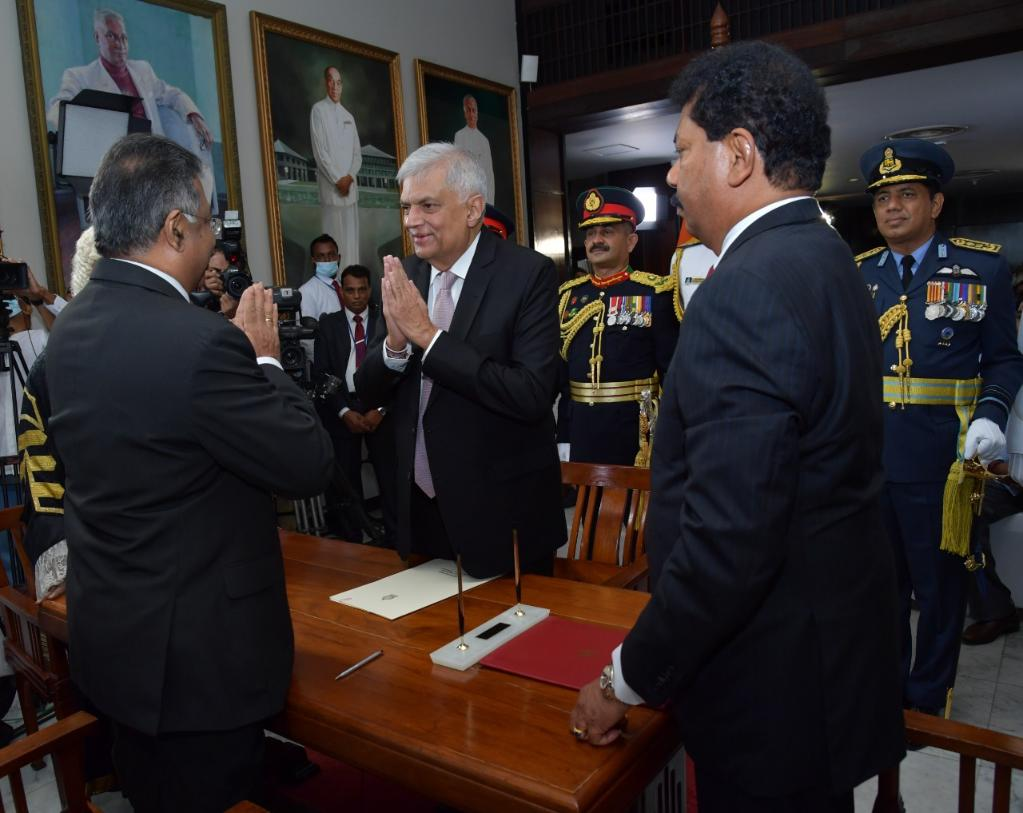 It should be noted here that Sri Lanka's Trade Union Coordinating Centre (TUCC) staged a protest march against Wickremesinghe with the slogan 'Let's drive out Ranil, who does not honour people's opinion' on July 18, according to The Daily Mirror. Wickremesinghe is known to be very close to former and fugitive President Gotabaya. As such, despite the election of Wickremesinghe, protesters at Galle Face continued their demonstrations and have now converted the 'Gota Go Home' to 'Ranil Go Home'.
The root of Sri Lanka's economic collapse
Many economists say that Sri Lanka has reached this juncture of economic mess today because of massive corruption and the political short-sightedness of the Rajapaksa government. Many analysts believe that former President Gotabaya Rajapaksa's stubborn decisions to introduce 'organic farming' by banning imports of chemical fertilizer in the agriculture sector and a rash of foreign borrowings for unnecessary infrastructure projects have put the final nail in the coffin of the Sri Lankan economy.
On the other hand, a major source of Sri Lanka's foreign exchange comes from the country's tourism sector. But Sri Lanka's tourism industry has virtually come to a standstill for two years due to the pandemic that led to the bankruptcy of the country. At the end of 2019, Sri Lanka had $7.6 billion in foreign currency reserves, which dropped to $1.93 billion by March 2020. Recently, the government said it had just $50 million left.
Remittance is another important source of Sri Lanka's foreign exchange earnings. The reason for the growing deficit here is the policy of the Central Bank of Sri Lanka. It had for some time kept the dollar to Sri Lankan rupee exchange rate much lower than the market rate in order to facilitate transactions through the cheap dollar. But when the expatriate Lankans saw that the exchange rate was too high in the open market, they refused to deposit money in government banks. As a result, there was a shortfall in remittances.
China is not responsible for Sri Lanka's economic crisis
Many Western politicians, analysts, economists as well as certain sections of Indian media outlets said that Sri Lanka's economic relationship with China has intensified Sri Lanka's economic and humanitarian crisis. The United States with its strident criticism of China's growing economic engagement in different parts of the world under the Belt and Road Initiative has called China's infrastructure-related loans to Sri Lanka over years as "debt-trap politics".
However, Sri Lanka has always been stuck in the web of debt. China is not responsible for Sri Lanka's current economic ruin; rather the dire economic situation of Sri Lanka is the product of the incompetence of the Rajapaksa family which has turned electoral politics into a 'family dictatorship'. The reality is that the Rajapaksa government's wrong policies, rampant corruption and persistent economic mismanagement have brought the country to the brink of disaster.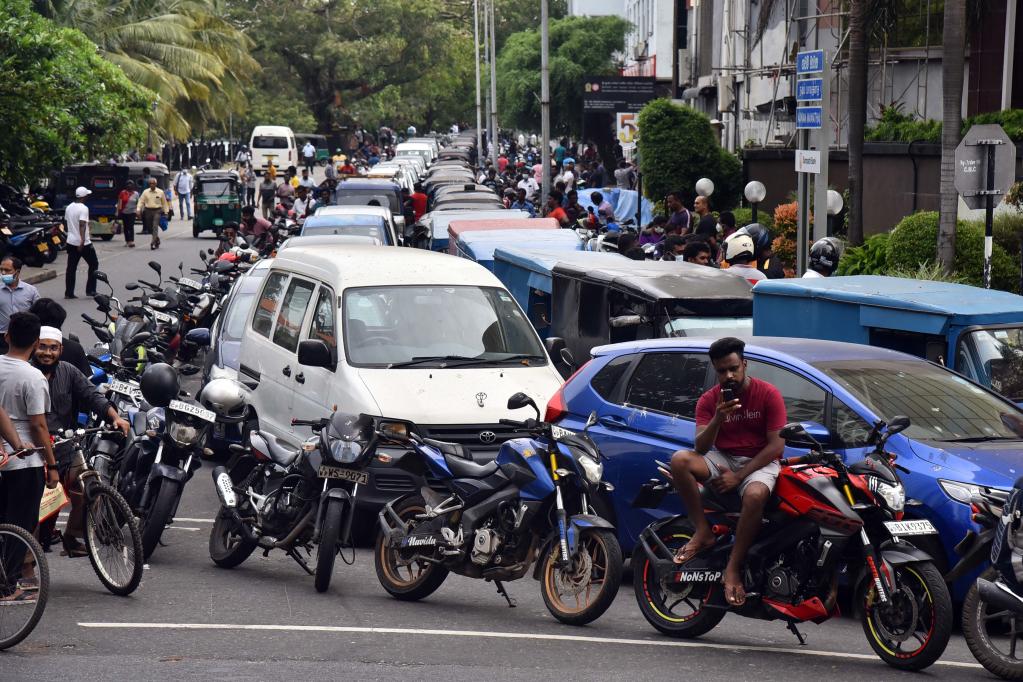 It's ridiculous to blame China for Sri Lanka's woes when 90 percent of its debt owes to the U.S. and European financial institutions, most of which are from the American "BlackRock" and British "Ashmore" firms. In the light of the West's imaginary accusation of China's "debt-trap diplomacy" referring to the strategically located Hambantota port to China Merchants Port Holdings under a 99-year lease on July 29, 2017, it can be said that whether Chinese investment in Sri Lanka has led to mounting debt or not, should be judged by Sri Lankans, not by the United States or the West.
The Western countries and their political leaders must listen to what Sri Lankan Ambassador to China, Palitha Kohona said in an interview with the South China Morning Post on April 9, "Sri Lanka is not caught in a debt trap of China." China accounts for 10 percent or less of Sri Lanka's external debt and it's wrong to classify the latest economic crisis as part of a debt trap, Kohona said. It's very important to note that the money that was received by the Hambantota Port deal was not used to repay the Chinese loans but to repay other loans from other lenders who are not Chinese. Kohona told The Global Times in an interview on July 15 that about $1 billion, out of Sri Lanka's $7 billion foreign debt obligations for this year, is due to China.
It also needs to be highlighted that the Chinese financial institutions have actively approached and negotiated with Sri Lanka after the country stopped debt repayment, expressing willingness to properly settle matured debts owed to China and help it overcome difficulties. In a word, it can be said with certainty that Sri Lanka's economic crisis is due to the successive governments' radical nationalism and bigotry, not China. Therefore, the U.S. should not dramatize China's financial aid to Sri Lanka as the main driver behind Sri Lanka's internal crisis.
The problem is that the Western leaders lack the time, study and moral integrity required to make a well-informed and legitimate critique of China's foreign policy. As such, they are pointing their fingers at "Chinese debt" for Sri Lanka's downfall through their bogus media outlets in order to hush up their own domestic woes.
China and India are friends of Sri Lanka in need
Both India and China are Sri Lanka's good friends, close neighbors and development partners. The U.S.-led Western world may be reminded that despite different circumstances and differing geopolitical realities in the two countries, both countries stand by their close ally Sri Lanka in the fight against COVID-19 pandemic as well as terrible economic crisis and acute shortages of essential commodities.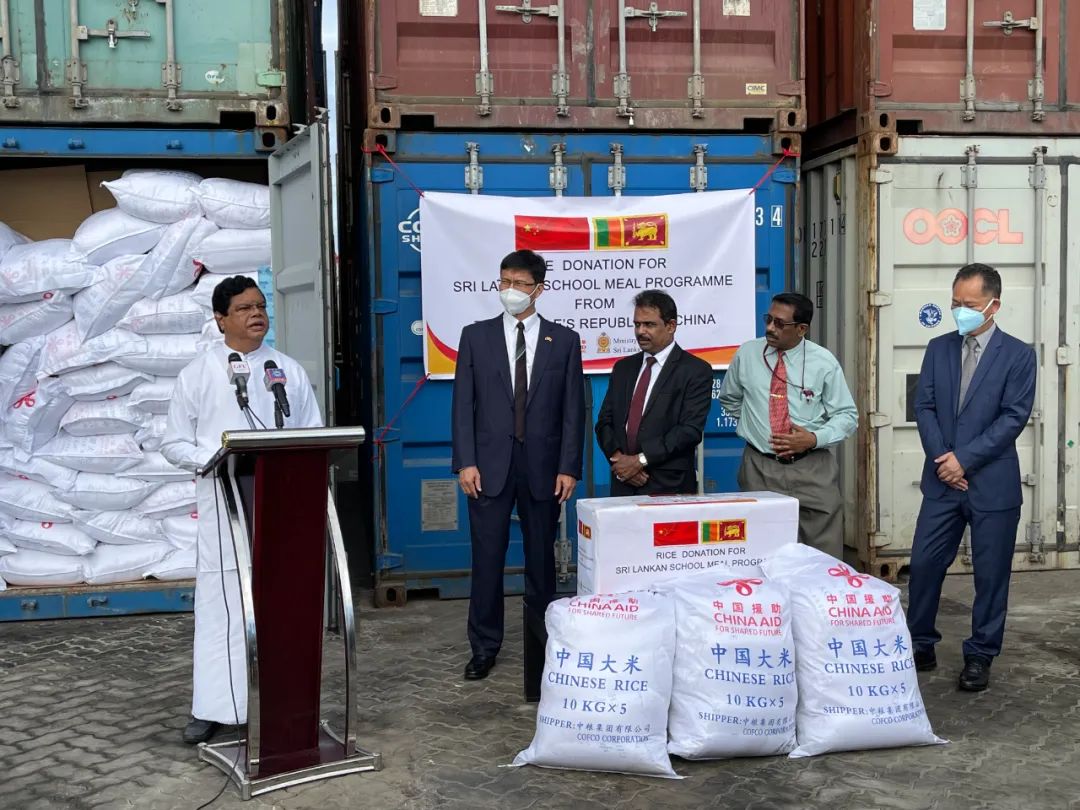 As a friendly neighbor, China has been doing its best to help Sri Lanka for its rapid post-COVID economic recovery. China approved a swap arrangement amounting to 10 billion yuan (about $1.57 billion) in addition to the $2.8 billion assistance that China extended to Sri Lanka since the outbreak of the pandemic. On July 15, China announced it would provide 500 million yuan (about $74 million) of emergency humanitarian assistance to Sri Lanka. Two batches of China's food assistance, 500 metric tons of rice, arrived in Colombo on July 16 and 19, according to the Chinese Embassy in Sri Lanka. On the other hand, in the January-April period, India disbursed $376.9 million as part of its $3.5 billion package of assistance. The Asian Development Bank (ADB) offered $359.6 million in the first four months, according to a Daily Mirror report published on July 18.
In recent years, Chinese-invested projects under the Belt and Road Initiative (BRI) such as the Hambantota Port have largely improved local people's livelihood and propelled the country's growth. China has never linked investment and aid to Sri Lanka's politics, nor interfered in the country's political affairs.
May peace and stability prevail in Sri Lanka
As the new President of Sri Lanka, Wickremesinghe has to contend with all domestic woes. It is an uphill task to revitalize Sri Lanka's shattered economy. It is hoped that he will not repeat the same mistakes of the Rajapaksha presidency that ruined the island nation. He must check the lawlessness that prevails in the island nation now. He should address the needs of those Sri Lankans who are staging protests calling for a system change and deal with those lawbreakers who cause destruction. Most importantly, the new government should pay attention to the poorest and respect everyone's rights.
The new President must restore political stability in the government so that it can secure a rescue package for the country from international financial institutions, namely, International Monetary Fund, World Bank, Asian Development Bank and its friendly bilateral partners including China and India. It is hoped that the new Wickremesinghe government will get support from its citizens and the international community to help the country recover from the present economic crisis. Peace and stability will prevail so that Sri Lankan people can see a light at the far end of this dark tunnel.
The article reflects the author's opinions, and not necessarily the views of China Focus.