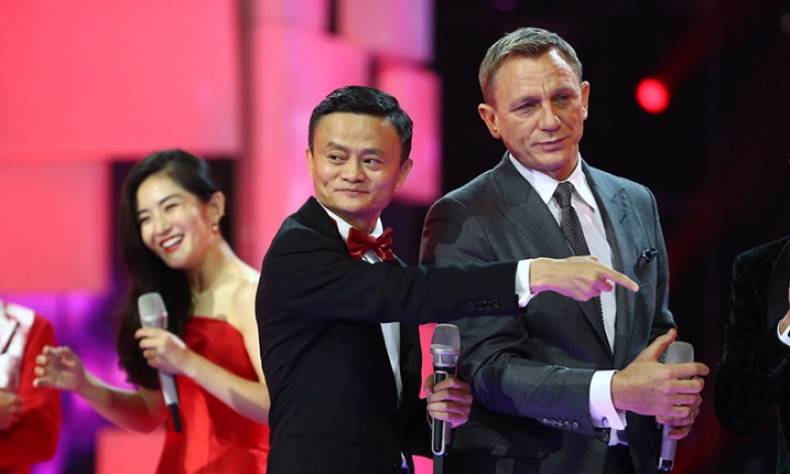 Why Alibaba Is Not Singles Day's Biggest Winner?
Now the entire world has not only gotten to know a particular shopping spree in China — Singles Day–but has also witnessed the Chinese consumption fever as a result of the world's biggest online shopping extravaganza. On the particular day, Alibaba, the e-commerce giant, outshines all other online retail sites.
According to the BBC, by the close of the November 11's sales, Alibaba had seen sales worth 91.2 billion yuan ($14.3bn), a 60% increase from last year. It has broken its own record for sales on China's Singles Day, around $11 billion on that of 2014.
Moreover, the idea of Singles Day shopping has cashed in on foreign buyers. According to Adobe, Singles Day spending in the U.S. is expected to hit $1.4 billion this year, which would represent a 14 percent increase from 2014. To facilitate online transnational transaction in Singles Day, China's logistic giant SF-Express has established cooperation with such international e-commerce retailers as eBay, iHerb and Vitacost.
Having triumphed in all these areas, one may assume that Singles Day's founder, Alibaba, ought to be the biggest winner of the day. Well, not exactly.
Despite its tremendous success in the Singles Day online sales, Alibaba's stock price dropped nearly 2 percent on the same day. Jim Chanos, founder of Kynikos Associates, forecast that the Alibaba will continue to see downturn in the US stock market.
Furthermore, Alibaba is faced with international rivals in its home court. Amazon and eBay have both participated in the discount sales in Singles Day online sales bonanza. According to Adobe's report, Singles Day could reach roughly only 75,000 global English-speaking social mentions, compared to 300,000 for Amazon Prime Day back in July, and 3 million for Black Friday last year, said CNBC. Adobe also forecast that the US online sales in Singles Day will be far dwarfed by the coming Cyber Monday.
So who is the biggest winner in that sense?
The increasingly animated shopping spree may have revealed three facts: firstly, vast consumption potentiality is brewing in the Chinese market with huge domestic demand. Generally, Western media such as Bloomberg expects that Chinese economy remains sluggish partly because the domestic demand stays depressed. But a purchasing holiday demonstrates the society's underlying desire of buying.
Secondly, consumers have faith in China's economic prosperity amid the slowing growth rate. Suppose that Chinese buyers have no confidence of Chinese economic development in long term, no spree would generate such phenomenal growth in transaction.
Besides, cyber business has served as an important catalyst to propel the Chinese economy. An indispensable factor for this respect is a prominent reform of the Internet industry and the e-commerce business. Mobile devices have played a significant role in the Singles Day shopping spree of this year. Amidst the first batch of $3 billion transactions on the day, 74 percent were reached through mobile devices within 18 minutes. Chinese experts believe that mobile Internet users have outnumbered the traditional Internet users.
All the above developments have contributed to the lucky dog—China's real economy. Boosted by the continuously advancement of Internet industry, China's real economy will be extensively integrated with the virtual economy. Inside this emerging real economy, all consumers will be skilled at shopping online and e-commerce will be as normal as popping to the local grocery down the road as Internet permeates into every inch of Chinese society for years to come.