Why Does Hungary Take the Lead in Promoting China-Europe Connectivity?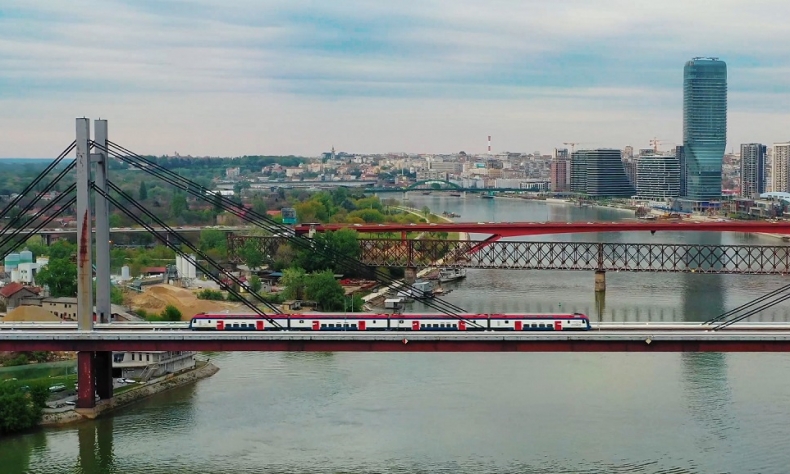 Hungary and China are showing the way for cooperation with dignity and the world should support such type of cooperation.
Amid the wave of anti-China hysteria sweeping across the United States and Europe, Hungary in Central Europe has bucked such prevailing sentiments. Hungarian Prime Minister Viktor Orban visited China to attend the third Belt and Road Forum for International Cooperation (BRF) on October 16-17 and met with Chinese President Xi Jinping at the Great Hall of the People in Beijing on October 17. Orban had also taken a tour to Shenzhen to visit the high-tech company, Huawei Corp and EV (electric vehicle) manufacturer BYD.
Budapest is placing pragmatism above political intransigence to embark on the path of prosperity. Hungary recognizes that China's economy remains robust and if the country casts aside cross-border trade and investment with Chinese businesses that could lead to ominous consequences.
Meanwhile, the European Union economy has hit hard times and more challenges lay ahead on the horizon. Hungary has embarked on rebounding its national economy by increasing infrastructure spending, establishing hi-tech and industrial development parks, as well as jumpstarting the green transition by ramping up renewables, mass producing EVs and supporting its digital transformation by upgrading smart technologies and automated manufacturing.
Hungary hopes to emerge as a major power player in the fields of development, science & hi-tech and industry 4.0. But Budapest can't achieve its ambitious targets without support from other countries. Hence, China is playing a crucial role along with the Belt & Road Initiative (BRI) to spur greater global connectivity for the Hungarian economy.
Additionally, Europeans are very sincere about mitigating the harmful impact of Climate Change. The European Commission has often emphasized the need to march ahead on a cleaner and greener world. Hungary has already taken important steps to deliver on the sustainable development mode.
Budapest has been cooperating with Beijing to upgrade green technologies and Hungary is becoming a hub for increasing renewable as a more reliable energy source on the European continent.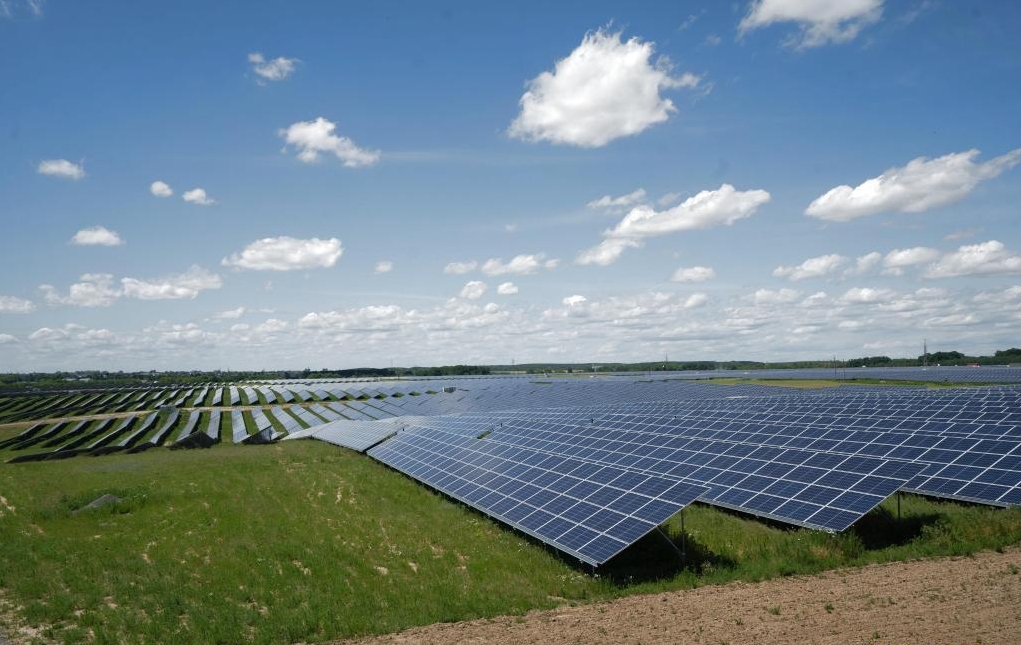 Shining a spotlight on the Kaposvar solar power plant
China is promoting the green development of the BRI to support the building of infrastructure that comply with environment sustainable governance principles. One of the world's largest solar power plants can be found in Kaposvar, northwestern Hungary. As of July 31, 2023, over 392,000 photo-voltaic (PV) panels are covering 210 hectares of land.
The solar power project started to transmit energy to the electric grid on January 2021 and for the following two and a half years it has generated over 360 million kilowatt hours of electricity, according to Global Times. This project alone has saved about 125,000 tons of coal from usage and cutting carbon dioxide emissions by approximately 330,000 tons.
Hungarians have reduced their reliance on coal while going green. The solar power plant is owned and operated by the China National Machinery Import & Export Corp. (CMC).
Global Times quotes Meng Fanye, company manager of CMC Europe, as saying, "In addition to providing the much-needed energy supply to the region, the project has created jobs, aiming to bring sustainable benefits to the local communities, with the operation, maintenance, and asset management team of the power plant being entirely local Hungarians."
We see win-win benefits for all involved. CMC has also suggested that they hope to set a firmer foothold in Bulgaria, Romania and Poland. Therefore, Hungary has become the company's gateway in the European markets.
In return, PV power has accounted for 5.3 percent of Hungary's energy consumption in 2020 but has surged to over 9.4 percent in 2022. The Kaposvar solar power plant deserves much credit for ushering in the green transition in the central European country. Hungary is also showing Europe how to succeed on economic cooperation with China.
Rolling ahead with the Budapest-Belgrade rail line
China has enjoyed much publicity worldwide for developing its high-speed railways. The country can lay claim to running the fastest and safest trains in the world. Passengers can purchase tickets at relatively low costs ride with plenty of comfort.
There's no comparison between the level of train service and satisfaction between Chinese hi-speed rail and other national rail lines. Last June, I visited the United States, and took the Amtrack Train to visit Boston, New York City and Washington DC. The trains in service were old, the tracks at times were shaky and the speed was slow. Chinese trains are far superior.
Accordingly, China, Hungary and Serbia are working together to construct the Budapest-Belgrade Rail Line. Upon completion of construction, passengers can shorten travel times between the two historic capital cities from eight hours to three and a half hours.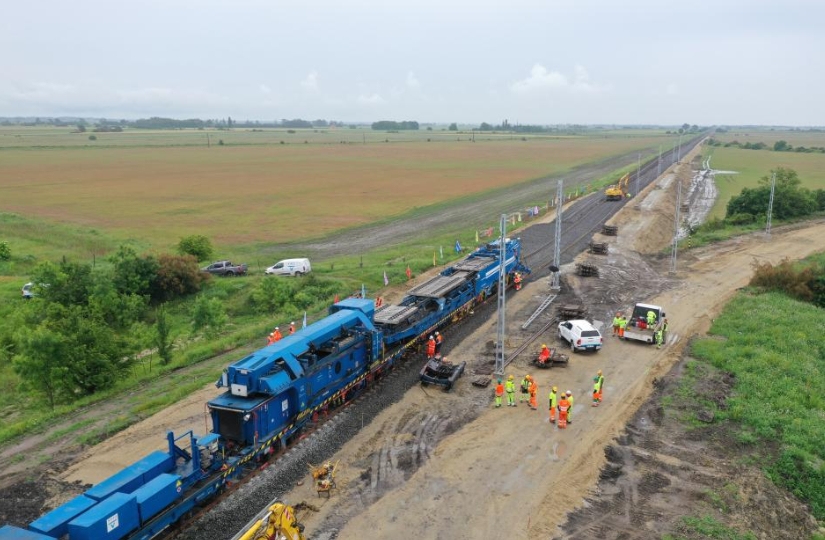 As of October 26, 2023, the 152-km Hungarian section of the Budapest-Belgrade railway line is still under construction. It is directed by a consortium of China Railway No. 9 Bureau, China Railway Electrification Engineering Group Co., Ltd, and Hungarian partners, as reported by Xinhua on May 31.
Work on the Hungarian section has commenced on July 2020 and entered the civil engineering construction phase in February 2022. The project gets financing from the Export-import Bank of China. It should also be noted that Serbian President Aleksandar Vucic arrived in Beijing for BRF. He met with both Hungarian Prime Minister Orban and Chinese President Xi.
The Hungarians and Serbians are very eager about the opening up of the Budapest-Belgrade Rail Line. Our world is undergoing a dramatic transformation in the transportation and logistics services sectors. The high-speed railways offer faster travel times for passengers who prefer not to drive a vehicle and lower costs than taking a flight.
Forging forward on a winning formula 
The Western powers led by Washington believe that the Chinese economy is heading for 'collapse'. They dismiss the rise of China on the one hand while warning about the imminent dangers of a more powerful and wealthier China on the other hand.
They are failing to comprehend the law of non-contradiction, which means that if one argument were true that would infer the polar opposite argument would be false. Either the rise of China is for real or not.
Yes, China's rise is real and Hungary can accept the truth and Budapest is adapting accordingly. Hungarian Prime Minister Viktor Orban recognizes that acting like a bully towards Beijing will only antagonize the Chinese and they will feel more emboldened to act patriotic for China.
The Hungarians love their homeland and it's the same for the Chinese. Orban is forming more enhanced bilateral relations with China to boost the Hungarian economy and to embrace connectivity as an ideal principle.
We will witness much brighter days ahead for the good people of Hungary as they seek consensus and more economic cooperation with the great nation of China.
Let's move forward on social harmony rather than play zero sum games. Hungary and China are showing the way for cooperation with dignity and the world should support such type of cooperation.
The article reflects the author's opinions, and not necessarily the views of China Focus.