Why I'm happy to have left America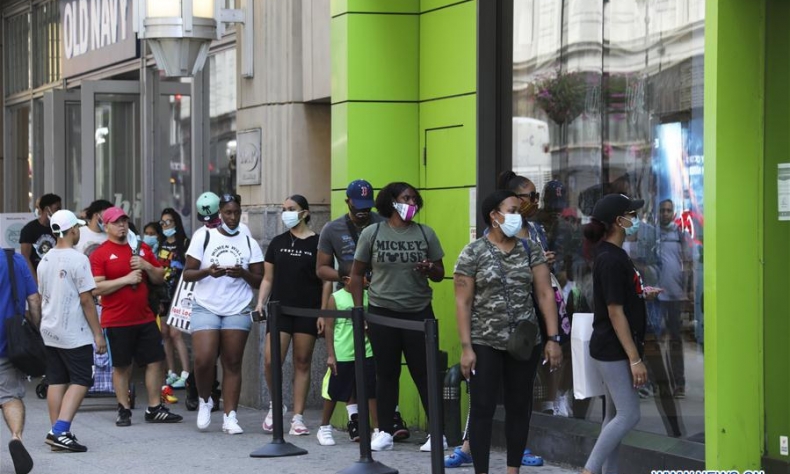 In America, a lot of places are open, but there's not much you can actually do if you are a rational person who pays attention to the news.
I am so happy to be stuck in a hotel in South Korea for 14 days.
I left the United States on July 8, and I still have ten days left in this hotel room. I can't leave for anything, not even to stroll in the halls. But when I do leave for good in two weeks, I'll be able to explore the country, dine at restaurants, and meet friends, in safety and good health.
The same cannot be said about life in America. Sure, lots of things are open, but they sure aren't safe.
The day I flew out of the U.S., there were over 60,000 new coronavirus cases reported. That's twice as much as the worst dates of April, when the virus was ravaging New York City. The next day, there were 72,300 cases reported.
Is the government doing anything to try to slow the spread? On July 1, Trump said, "I think that, at some point, that's going to sort of just disappear, I hope."
As an American, it's frankly embarrassing to look at what's happening. My country of citizenship was the world's sole superpower three decades ago. Now it is a place where residents are testifying against mask mandates at city council meetings: "You cannot mandate that people wear a mask when that mask is literally killing people!"
The country whose inventors created the light bulb, the automobile assembly lines, and the iPhone is now a country where a crowd of plump populists surround a grilled cheese sandwich restaurant to protest the fact that authorities have closed the restaurant for refusing to enforce a mask mandate.
Some states that are now running out of hospital beds are finally taking more serious measures only because they have to. Yet, even while Florida closed bars and gyms again, which never should have been allowed to open in the first place, Walt Disney World was allowed to reopen on the same day that Florida recorded 15,000 new cases, the most of any state in a single day.
Theme parks are open, restaurants are open, and all manner of businesses are open that would never be opened in any competent country facing the same amount of transmissions.
The day I departed for South Korea, there were 49 new cases in the entire country. We can be relatively confident that the number represents most of the real cases, because South Korea has a robust testing and tracing regime, and its test positivity rate is 1%, meaning they catch most of the new cases that occur. Meanwhile, the all-time test positivity rate in the United States is 6%, higher than the WHO's 5% target, and states like Florida and Arizona are at well over 20% this past week.
With 50 new cases a day in a population of 51 million, South Korea is at less than 1 new case per million. For the U.S. to be at the same rate, they would need to have 330 new cases or fewer per day.
In South Korea, when two elementary school students in one city tested positive, it was national news, and the authorities came in to test all the students. In the U.S., at a time when the sheer numbers mean some students certainly have it, Donald Trump is demanding schools dismiss the government health department's own guidelines and open up schools.
The South Korean government knows how to do a real quarantine. They took us on buses straight from the airport to the hotel. They tested us all; they deliver food to the room; and they monitor us with cameras and the cell phone app where we do daily health checks.
In the U.S., by contrast, where some states are demanding that anyone who travels to their state should "quarantine," the quarantines are really optional, as nobody is observing or enforcing it, and people would have to go to the grocery stores to get food.
Quarantine in South Korea is tough to deal with, but it's the right policy. After just four days in the facility, I'm starting to get cabin fever. The food is meh. The view out my window is bland. But I know, when I get out, I'll enter a world where I can feel assured that the person standing next to me on the subway probably doesn't have coronavirus.
In America, a lot of places are open, but there's not much you can actually do if you are a rational person who pays attention to the news. As one member of the Trump administration said, "We have to live with it."
Mitchell Blatt is a columnist with China.org.cn.