Widening the Gateway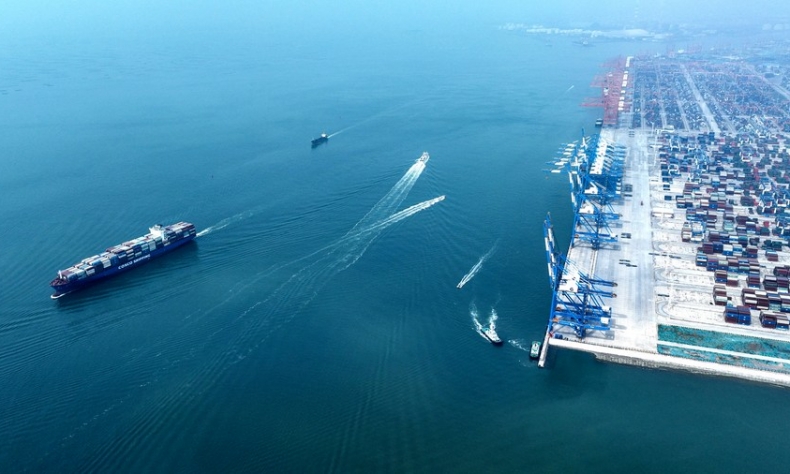 At this pivotal moment, when surveying the global landscape, who, if not China, is better positioned to fulfill the role of global free trade advocate?
Among the eight major steps China announced at the Third Belt and Road Forum for International Cooperation to support high-quality Belt and Road cooperation, the cancelation of all restrictions on foreign investment access in the manufacturing sector is the most striking measure, or at least one of the most eye-catching.
The measure is a testament to China's ongoing commitment to opening up and a major step forward for China in key areas of its development, namely, entering a new stage of fostering internationally competitive manufacturing within an open environment; responding to attempts to decouple from China; and assuming a role as a global flag-bearer for free trade.
Sustaining a high-level openness demands unwavering efforts to fortify the efficiency and dynamism of China's manufacturing sector over the long term.
Manufacturing matters
The importance of China's manufacturing industry within its economy is apparent. In the first three quarters, China's GDP hit 91.30 trillion yuan ($12.47 trillion), with the manufacturing industry accounting for over 27 percent of the total.
Manufacturing is not only the largest sector in China's key industries but also the bedrock of many other industrial segments. Many services industries, especially high-income modern services industries, stem from modern manufacturing. It is China's mission to uphold and continuously bolster the competitiveness and international status of its manufacturing industry in an open environment.
China, being a late entrant in the modern industrial revolution, initially established considerable protections for its domestic market across various facets, from trade to foreign investment access. Nevertheless, this protective stance served as an interim measure rather than a definitive objective.
With the strengthening of domestic industries and remarkable achievements exceeding expectations, it has surmounted numerous obstacles that obstruct the economic progress and macroeconomic equilibrium of developing nations. A significant proportion of China's industrial sectors have transcended their nascent stages, no longer requiring extensive protective measures. Instead, they now require novel pressures to stimulate innovation and increase dynamism.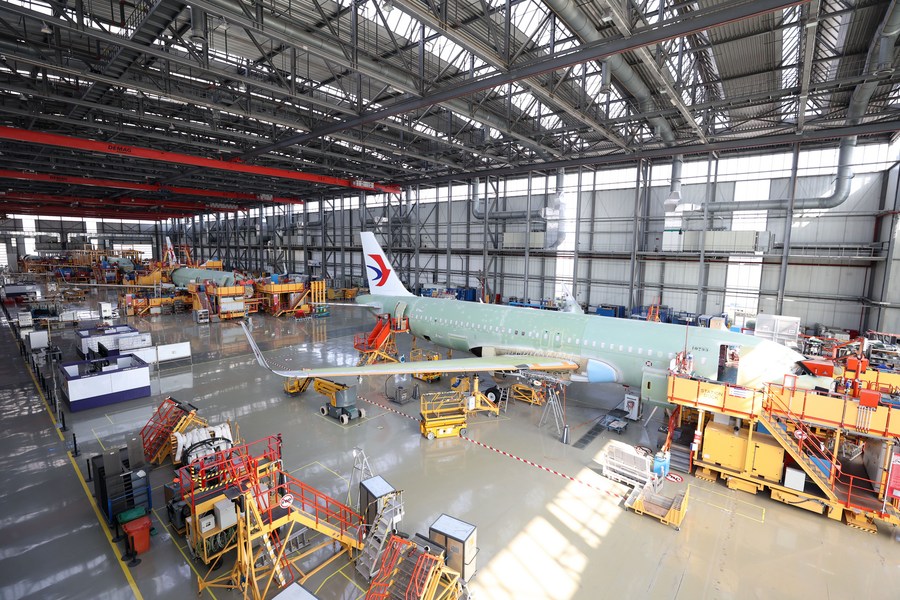 Given this context, China must work to keep pace with the changing landscape, emphasizing expanding openness. This expansion entails opening up sales markets, as well as investment markets and equity markets. It necessitates bolstering the cost competitiveness of domestic manufacturing and related sectors by integrating a more extensive array of international inputs. Moreover, it aspires to align external trade partners with the Chinese market and regulatory framework, leveraging the prospects arising from China's economic growth. The strategy revolves around enhancing the competitiveness and vigor of the domestic market through the adoption of the "catfish effect"—the effect that a strong competitor has in causing the weak to better themselves.
The shift finds its footing in the foundation of China's expanding economic aggregate and the emergence of a significant cohort of Chinese enterprises. On a macro scale, being the world's second largest economy, China's domestic market is now robust enough to weather external economic shocks without resorting to protective measures.
At the micro level, Chinese enterprises of systemic significance already rank at the forefront globally. The technological prowess and efficiency of China's domestic enterprises have soared to significant heights, even in capital- and technology-intensive manufacturing sectors, enabling them to compete with Western counterparts. Evidently, this is exemplified by the rapid ascension of China's new-energy vehicle sector and tech giant Huawei's leading position in numerous domains. Meanwhile, China has established a comprehensive framework comprising intellectual property rights protection, trade secret safeguarding, anti-monopoly measures, and national security reviews, bolstering the robustness of its regulatory environment.
A resolute stance
In past decades, when China was less competitive and other countries were in the process of globalization, it was crucial to exercise caution and forestall the dominance of foreign capital over the country's industries. However, with China's enhanced competitiveness and Western nations, including the United States, continually tightening constraints on their investments in China's advanced manufacturing, the focus has shifted from apprehensions about the inflow of foreign capital to concerns about its reluctance to enter the country's advanced manufacturing sectors or withdrawal from the Chinese market.
Enhancing the nation's business environment, expanding openness, and upholding, solidifying and amplifying efficiency are all crucial for tackling this critical challenge. China must entice advanced global manufacturing entities to preserve and extend their investments within the nation, thereby solidifying and fortifying its stature as a global manufacturing hub. The elimination of market access restrictions for foreign investment in the manufacturing sector is an integral component of this process.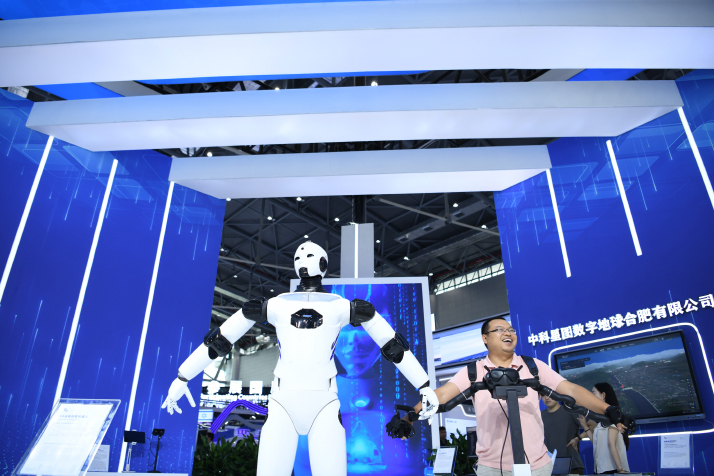 Being the world's largest exporter of goods and a major source of outward foreign direct investment, it is crucial for China to guarantee that its trading partners sustain and augment their market accessibility. By actively broadening its own openness, China can foster trust and amass leverage when advocating for market access from its trade counterparts.
In the nearly 80 years since the end of World War II, the United States has been a prominent proponent of global free trade. However, in the present era, characterized by mounting anti-globalization sentiments, the U.S. is displaying an increasing reluctance and diminished capacity to sustain this role. The European Union and Japan, given their shifting institutional dynamics and demographic trends coupled with inclinations toward trade protectionism, also face similar challenges. At this pivotal moment, when surveying the global landscape, who, if not China, is better positioned to fulfill the role of global free trade advocate?
The recent announcement regarding the removal of restrictions on foreign investment access in the manufacturing sector represents the most recent advancement in China's decades-long expansion of its opening-up policy. Consequently, there is no need for concern regarding the continuity of this policy.
The pursuit of a two-way and high-level openness undeniably represents the most advantageous course for China's economic expansion. However, the successful implementation of this policy hinges upon the prerequisite of robust international competitiveness within the country's domestic industries.
Presently, an increasing number of developed and developing countries view China as a benchmark for emulation. The narrative of China's economic policy must transition from merely "catching up with others" to proactively staying ahead of time. Therefore, it is imperative for China to consistently uphold and augment the efficiency and dynamism of its manufacturing industry. Only through such endeavors can China achieve sustainable long-term development and sustain the optimal state of two-way, high-level openness over time.
The author is a researcher at the Chinese Academy of International Trade and Economic Cooperation under the Ministry of Commerce.