Working Together Should Prevail in the Fight Against COVID-19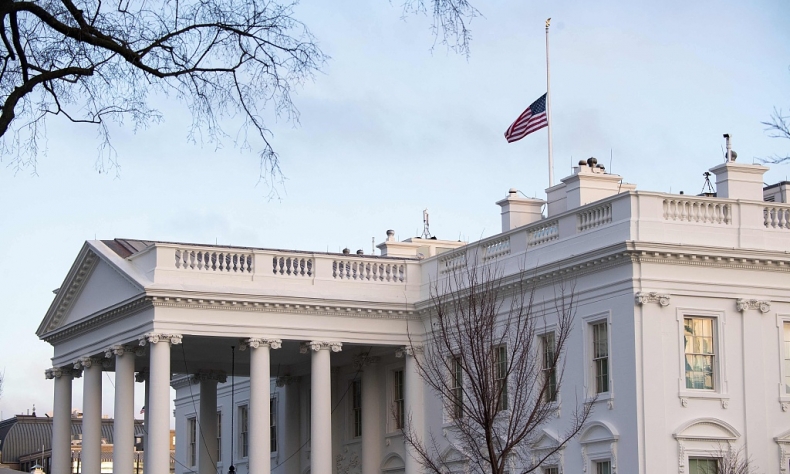 In view of both the cataclysmic global damage done by Covid-19 that may continue as the coronavirus mutates, and the overwhelming scientific opinion that warns that this is not the last or the worst pandemic, the imperative is for immediate Sino-US Cooperation and leadership.
If you're tracking global Corona carnage, according to worldometers.info the world has suffered more than 111,700,000 cases and has just surpassed 2.5 million deaths. While most other countries, even those who did exemplary jobs earlier on, are floundering, China is the standout global heath and economic success, not only at home, but in helping others in need.
Now the US has surpassed the grim milestone of 500,000 deaths, more by far than the combined US combat deaths in World Wars I and II, Vietnam, Korea, Afghanistan and Iraq. The US is both first in deaths, as well as cases, approaching 28.5 million. The nearest country in number of cases, India, is a distant second with about 11 million cases and 157,000 deaths. With four times the US population, India has less than one-third of both US cases and deaths. By comparison, China with a population roughly that of India has less than 90,000 cases and 4,636 deaths. In the rankings by number of cases, China, population: 1.4 billion is 84th, is just behind North Macedonia, population: two million.
There is no question that, with the possible exception of China, the pandemic is wreaking long-term havoc almost everywhere it has spread in terms of continuing human suffering from deaths and lingering after-effects. Similarly, it seems, with the possible exception of China, economies in most countries are semi-comatose or worse.
To address these pressing issues, China's State Councilor and Foreign Minister Wang Yi, and US Secretary of State Antony Blinken, along with a number of other senior world leaders, attended the virtual UN Security Council session on February 17th, its first specifically devoted to the pandemic.
Wang, echoed UN Secretary-General Antonio Gutierrez in decrying the North-South divide in which vaccines are quickly reaching high-income countries, while the poorest are left waiting. He strongly condemned this "immunity divide", as if the world were not divided enough.
He said that "we should come together to reject vaccine nationalism, promote fair and equitable distribution of vaccines, and in particular, make them accessible and affordable for developing countries, including those in conflicts. We must ensure that no country in need of the vaccine is left behind, and no individual waiting for vaccination is neglected."
These are not idle words. China has donated homegrown vaccines to 53 developing countries and exported vaccines to 22 nations.
Blinken affirmed the renewed US commitment to multilateralism, rejoining the World Health Organization and contributing to the UN COVAX vaccine accelerator to help vaccinate less able countries. He said that working with global partners, it was important to build stronger international health capacity and security for the future.
It's ironic that on that very same day, the US Centers for Disease Control and Prevention released statistics showing just how much the US has been damaged by the combination of Covid-19 and the self-inflicted wound of not competently addressing it in 2020; the opposite of what China has done, and is still doing.
Life expectancy at birth (LEB) is a standard socio-economic measure of how advanced a society is. It includes factors such as health and disease metrics, nutrition, living standards, and education. The CDC data show a precipitous drop in US LEB from 78.8 years in 2019 to 77.8 years for January-June, 2020 and marks the largest drop in US population longevity since World War II. In fact, experts expect the initial drop to increase even further when full-year data are reported.
What a contrast to China, whose LEB has increased steadily from 57.6 years in 1969 to 76.7 years in 2018, the most recent data available. Given the relatively few Covid-19 cases and deaths in China, its 2020 LEB is likely to continue to increase, not fall. This is especially true in view of the related fact that under the leadership of the President Xi Jinping and the Communist Party of China (CPC), last year marked achieving the long-sought goal of ending extreme poverty in the vast, heavily populated nation.  I'm certain that most Americans would be shocked that the US and China are now in a virtual tie for life-expectancy.
Many of my American friends have no idea about how much it has advanced under the leadership of the CPC. For example, not only steadily raising the LEB, but also lifting 850 million out of extreme poverty per the World Bank, and having a literacy rate that by some measures is even higher than the US.
And then there are China's advancements in technology. One example is illustrative. The train Joe Biden took as a senator for decades between Wilmington, Delaware and Washington, DC would have had a top average speed of 129 km/h (80 MPH). In China, a similar distance today could take less than 28 minutes to Biden's 74 at a top average speed of 350 km/h (217 MPH). But the story doesn't end there; Chinese bullet trains now on the drawing board are slated to travel at 600 km/h (370 MPH) because they are designed to float above the tracks using a technology known as magnetic levitation or "maglev". To borrow and paraphrase one of Biden's admirable themes: it's China that has already built back better!
In the spirit of the recent two-hour phone call between President Xi and President Biden, as of yet, there aren't any concrete bilateral or joint-efforts in a multinational forum to engage in needed confidence-building between the two leading countries. There should be! China and the US are in fact the exact two countries best positioned to lead such an effort just as President Xi and Obama cooperated to achieve the Paris Climate Agreement in 2016. In view of both the cataclysmic global damage done by Covid-19 that may continue as the coronavirus mutates, and the overwhelming scientific opinion that warns that this is not the last or the worst pandemic, the imperative is for immediate Sino-US cooperation and leadership.