Working Together to Protect Our Planet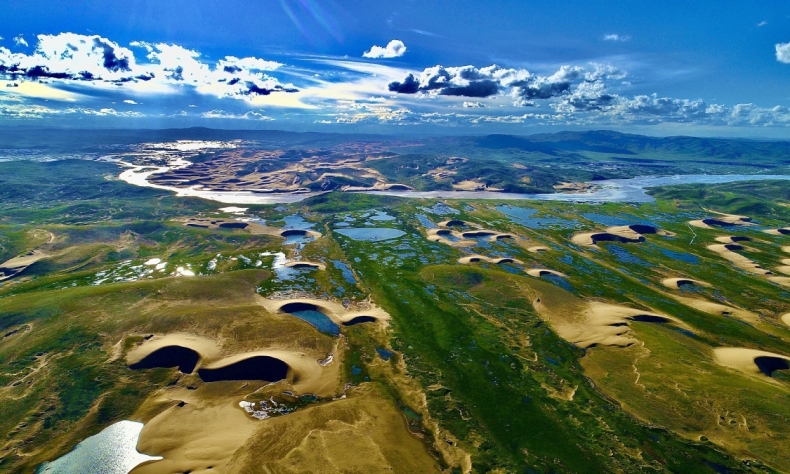 The future of wildlife as well as the future of human beings depends on the choices made, and action taken, today.
The 15th meeting of the Conference of the Parties (COP15) to the Convention on Biological Diversity was held from October 11 to 15, 2021, in Kunming, capital of southwest China's Yunnan Province. With the theme "Ecological Civilization: Building a Shared Future for All Life on Earth," COP15 highlights ecological civilization, a philosophy which was proposed by China and supported by the global community.
For all life on Earth
Biodiversity encompasses a variety of life found on this planet, involving the massive genetic information contained in each species. All life depends on ecosystems, such as forests, grasslands, rivers, lakes, and wetlands.
However, losses of crucial ecosystems like rainforests and wetlands, along with animal species, have accelerated even though governments, businesses, and conservation groups have endeavored to seek effective ways to protect and restore more of the Earth's land and seas. But people depend on nature for air, water, food, and resources for living and production. If a certain amount of ecosystems vanish, basic life support services would falter.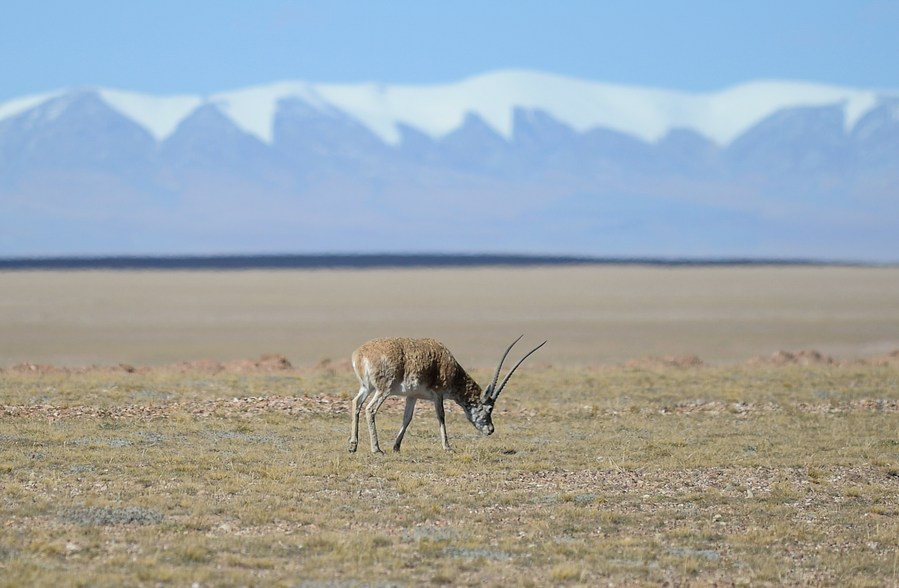 "Timing is absolutely important," Mahbub Uz Zaman, ambassador of Bangladesh to China, told China Today on the sidelines of COP15. Mentioning that over the past 100 years many plants and species have already gone extinct or are on the brink of extinction, he pointed out the world is waking up to the fact that the biodiversity loss crisis is as serious as the climate crisis. "We should all work together to save the planet. And we admire and appreciate the action that has been taken by China," he said.
"Facts have proven that if we only focus on economic growth but ignore sustainable development, we will pay a heavy price for it," said Consul General of Malaysia in Kunming, Faizal Shani, adding that this is why all countries were looking forward to the convening of COP15, "because it would prompt us to do more in-depth exploration on how to keep a harmonious relationship between humans and nature and gain further development."
Chinese solutions
As one of the most biodiverse countries in the world, China has a profound understanding of biodiversity, as manifest in traditional Chinese culture and such aphorisms as "Humans are an integral part of nature" and "All beings are equal." Yunnan Province is home to a large number of rare and endangered plant and animal species. It is a veritable paradise for China's endangered species of wild flora and fauna, and is considered a valuable species gene bank in southern China.
"I am quite impressed with the commitment and achievements China has made to biodiversity protection, and I hope Namibia and other African countries can learn from China's experience and benefit from the Chinese solutions," said Dr. Elia G. Kaiyamo, Namibian ambassador to China, in an interview with reporters on the sidelines of COP15.
"As President Xi Jinping said, we are to build a homeland of harmonious coexistence between humans and nature. It is precisely what we strongly believe in," he said, and then explained how excited he was at hearing the news that China had officially designated its first group of national parks and would take the lead in establishing the Kunming Biodiversity Fund with an investment of RMB 1.5 billion to support biodiversity protection in developing countries.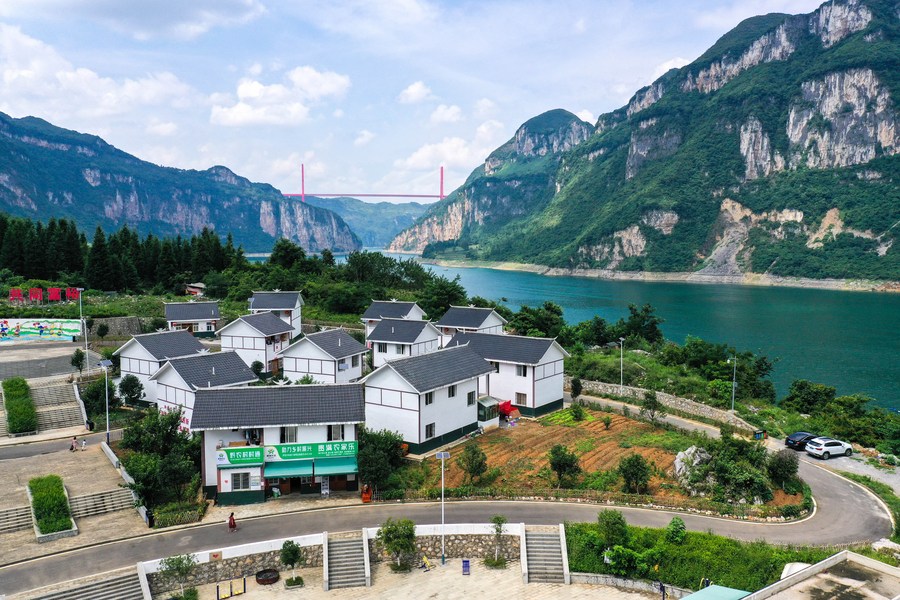 He indicated that Namibia is home to a remarkable variety of wildlife habitats and ecosystems ranging from deserts to subtropical wetlands and savannas. "How to make full use of these resources while protecting them, is what Namibia hopes to exchange ideas on with Chinese partners," said Kaiyamo.
"It is really commendable," said Eleanor Whittle, climate and natural resources advisor at the British Embassy in China, while talking about the Chinese biodiversity solutions, especially the ecological conservation red line. "China has a lot to share with the international community on this, because I imagine it's an incredibly challenging approach to try and implement on such a large national scale."
Dimitri de Boer, chief representative in China of ClientEarth — a European NGO focusing on environmental law issues — indicated that China has designated a lot of its land as nature reserves, which is extremely important. "China has already done a very good job on that, not just drawing the red line, but much more importantly, protecting what's within this line. In some cases, it has also been able to restore nature."
Another impressive practice in de Boer's view is China's tackling of the illegal trade and smuggling of wildlife within China, and at the same time, preventing it from coming in from other countries around the world. "China has done an extremely good job during the last two years or so at cracking down on that. And that has to continue," he said.
YK Ma is a program manager with the International Fund for Animal Welfare (IFAW), which is one of the largest animal welfare and conservation charities in the world. She said trans-department, cross-region, and cross-border actions taken by China to crack down on the trafficking of rare and endangered wildlife have played an important role in deterring illegal wildlife trading. The IFAW strongly supports China's zero-tolerance policy towards illegal activities involving wildlife.
"IFAW expected China to play a leading role in regional cooperation in this field, so as to truly establish the cross-continental network against illegal wildlife trade," she added.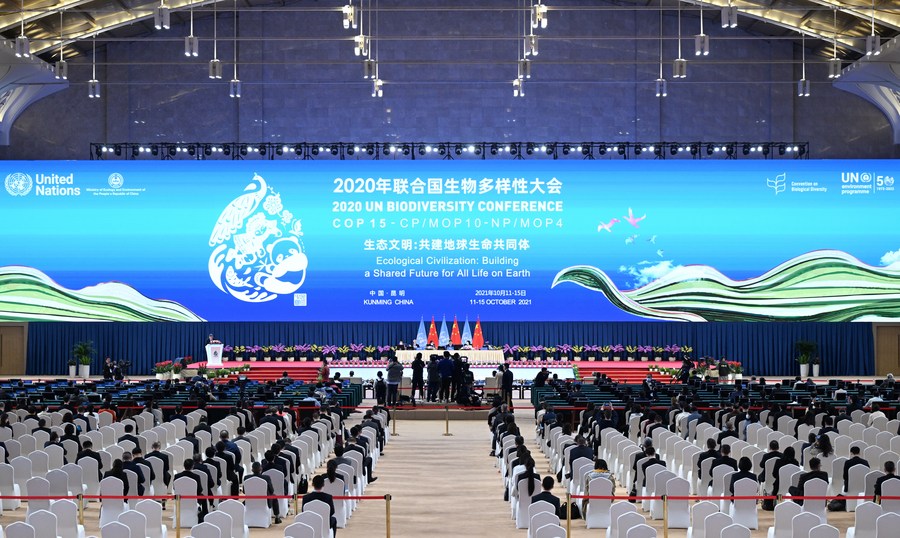 From words to action
The Kunming Declaration was adopted on October 13 at COP15. As a main achievement of this conference, the declaration commits to ensuring the formulation, adoption and implementation of an effective Post-2020 Global Biodiversity Framework to reverse the current loss of biodiversity and ensure that biodiversity is on the path to recovery by 2030, so as to fully meet the 2050 vision of living in harmony with nature.
"The declaration reflects the political will of all state parties and has sent a strong message to the international community about the determination and consensus in the field of biodiversity," said Fernando Lugris, Uruguayan ambassador to China.
He said COP 15 is a historic occasion that set out a new framework for an ambitious goal for the entire international community, on the effort needed to jointly preserve life on the planet and to make it viable in the future.
"Considering the loss of biodiversity and the challenges posed by climate change worldwide, I sincerely hope that government, civil society, and the private sector can really commit to a new approach, a more ambitious one, but one that is feasible," said Lugris.
Zaman agreed, and indicated that this declaration should be turned into an action plan to not only protect land, freshwater, and the seas, but also to transform the unsustainable agricultural systems, embrace nature-friendly solutions, and ensure adequate funding.
"I expect COP15 to issue clear guidelines for the protection of our environment. And I hope that Namibia and other countries on the African continent can benefit from the Post-2020 Global Biodiversity Framework, so animals are protected, and humans and nature can live in harmony," said Kaiyamo.
"COP15 is held at a crucial time prior to the 26th UN Climate Change Conference of the Parties (COP26) which will take place in U.K.'s Glasgow from October 31 to November 12. Biodiversity loss and climate change are so inseparable that they need to be dealt with together," said Whittle.
She further pointed out that humanity has come to the point that biodiversity loss and climate crisis have to be addressed effectively, not just for the sake of the environment, but also to ensure our own survival. "We're at a point where we have to act now. Climate change has undermined biodiversity and ecosystems, which consequently makes the situation even more complicated and challenging," said Whittle, adding, "It is also economically better for us to start dealing with the crisis properly now, rather than waiting to deal with the impact it will bring or has already been bringing."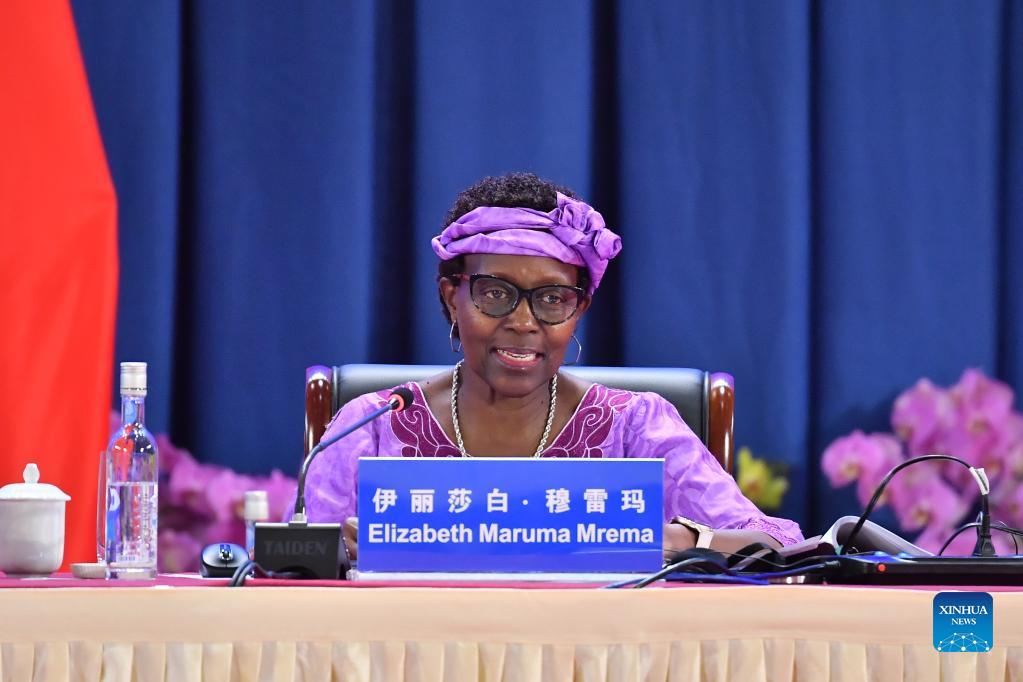 Elizabeth Maruma Mrema, executive secretary of the UN Convention on Biological Diversity, said the countries' joint declaration at the conference and the strong political direction provided by many ministers had put global efforts on track. "We can feel a renewed sense of optimism," she said at the closing ceremony of COP15.
Huang Runqiu, the Chinese environment minister and COP15 president, echoed Mrema's words as he looked forward to the countries reconvening in Kunming for the second part of the conference next April.
"I sincerely hope that parties will maintain this valuable spirit of cooperation at part two of COP15. I will work together with all parties, translate consensus into practical action, and promote the attainment of achievements, such as the Post-2020 Global Biodiversity Framework. Thus, we can reverse the trend of biodiversity loss as soon as possible," said Huang.
It is worth noting that 36 Chinese banking and financial institutions and 24 foreign banks and international organizations issued a joint declaration on support for biodiversity conservation, further stepping up efforts to protect biodiversity.
Life is not indestructible. If wildlife is consistently under severe pressure from human activities, such as hunting, poaching, and habitat damage, the ecological system will collapse. But life is also resilient. If humankind stops threatening nature, cares for wildlife, and finds a way to co-exist, nature can thrive.
The future of wildlife as well as the future of human beings depends on the choices made, and action taken, today.
Source: China Today