Xi-Biden Meeting Is a Gesture of Mutual Goodwill, but What Comes Next?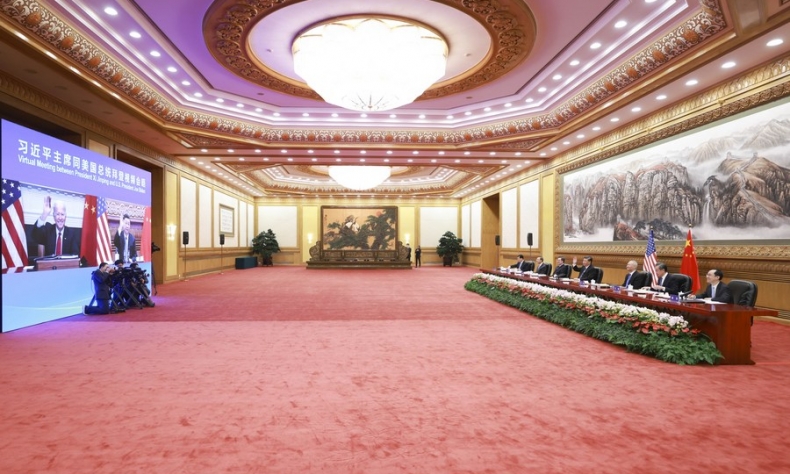 The meeting between the two leaders, rationally speaking, is more a gesture of mutual goodwill to improve their relations rather than anything else.
In his virtual meeting with President Biden on November 16, President Xi Jinping, from the perspective of a community with a shared future for humanity, pointed out that China and the United States need to increase their communication and cooperation, tend to their domestic affairs and, at the same time, shoulder their share of international responsibilities, as well as work together to advance the noble cause of world peace and development. Xi also expressed his readiness to work with President Biden to build consensus and take active steps toward moving China-U.S. relations in a positive direction as doing so will advance the interests of both populations and meet the expectations of the international community.
This is the second significant interaction between the two heads of state since Joe Biden took office. The meeting will surely bring some positive results, but as to what extent it will help ease current tensions between the two countries, one can only wait and see. The root causes of the tense bilateral relationship are on the part of the U.S., and the U.S. is unlikely to give up its policy of containing China just because of a couple of meetings held between the two countries' top leaders.
Both President Xi and President Biden expressed their will to improve current China-U.S. relations during their meeting. China-U.S. relations have seen some positive changes as of late. The latter once again began to allow fully vaccinated foreigners to enter its borders in early November, including Chinese travelers. The two countries also released the China-U.S. Joint Glasgow Declaration on Enhancing Climate Action in the 2020s on November 10, further strengthening their cooperation in response to climate change.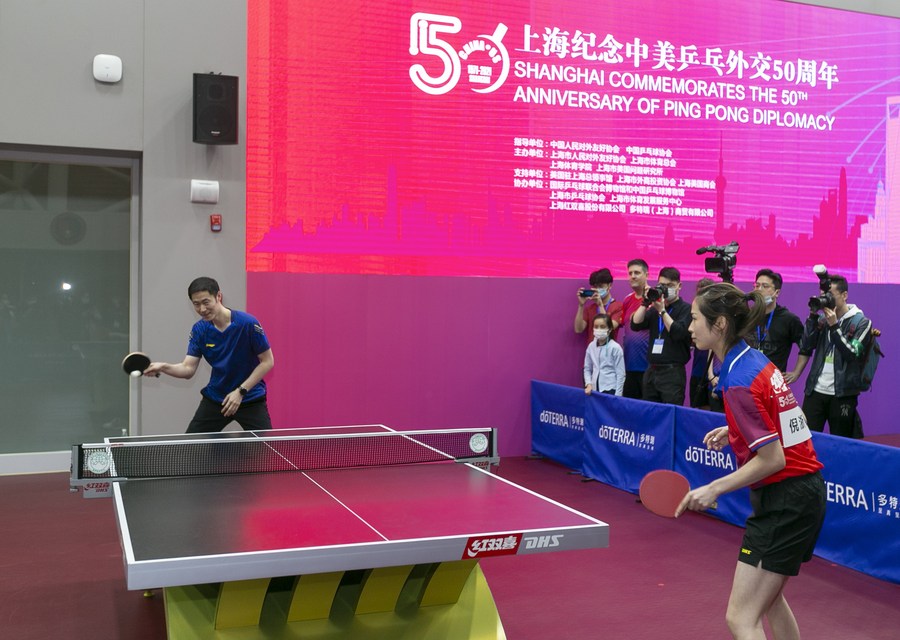 However, tangible improvements in China-U.S. relations are yet to come. Increased tariffs on Chinese goods, a legacy from the Trump administration, remain. The U.S. is still busy cracking down on Chinese companies. Chinese students keep encountering reckless customs officers when going through entry procedures at U.S. airports. Economic, trade and people-to-people exchanges between both nations have not yet gotten back on the right track, contradicting Biden's words.
The Biden administration defines the China-U.S. relationship as a "competitive" one, essentially a continuation of the Donald Trump administration's China policy. The U.S. strategic intention to keep China in check is embedded in its clampdowns on China in all aspects of politics, military, science and technology, as well as its policy towards Taiwan, Hongkong and Xinjiang, and its rush to trace the origins of the novel coronavirus and deliver an unrelenting punch to Chinese tech companies.
The new defense and security pact forged among the UK, U.S. and Australia, meant to strengthen nuclear submarine cooperation, could be taken as a new act executed by the Biden administration to curb China. This alliance, a product of cold war mentality, is not only a violation of the Treaty on the Non-Proliferation of Nuclear Weapons, amplifying the risk of nuclear propagation, but is also damaging stability and prosperity in the Indo-Pacific region, which was hard-won thanks to decades of arduous efforts courtesy of China and other countries in the region.
In this sense, the meeting between the two leaders, rationally speaking, is more a gesture of mutual goodwill to improve their relations rather than anything else.