AIIB: A New Multilateral Development Bank for the New Era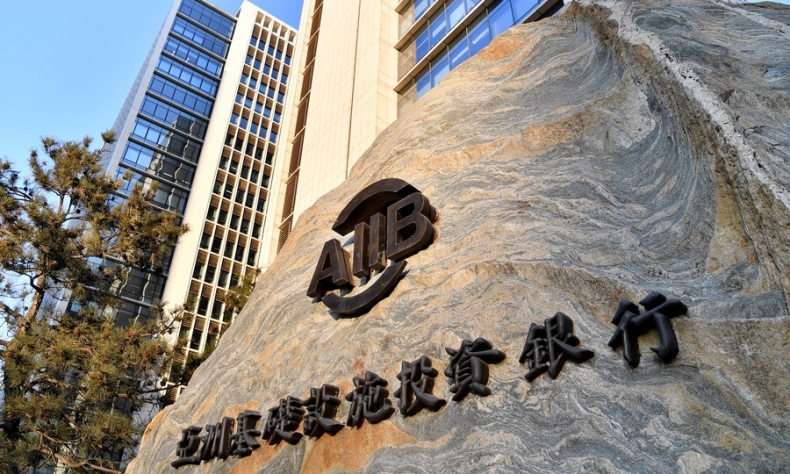 The world is full of challenges, and Asia cannot expect to sustain itself alone. It is also our mission to cooperate with the other regions in the world. We want to explore the most inclusive and sustainable development path in a world full of uncertainty.
Editor's Note: As a new multilateral development bank in the 21st century first-ever initiated by China, Asian Infrastructure Investment Bank (AIIB) practices professionalism, efficiency, green and integrity. After only 18 months since its inception, AIIB has achieved the highest credit rating of three major international rating companies (Standard & Poor's, Moody's and Fitch Rating). Now AIIB has 104 members, and 87 members have completed their ratification of the whole process.
Ms. Sun Chao, the author of "Global Leaders on the Belt and Road Initiative", had a dialogue with Jin Liqun, President of AIIB, who was reelected and his new five-year term began in 2021. During the dialogue, Jin gave an in-depth introduction about AIIB's mission and challenges as well as the future vision. Authorized by Sun Chao, the excerpts of the interview are published by China Focus.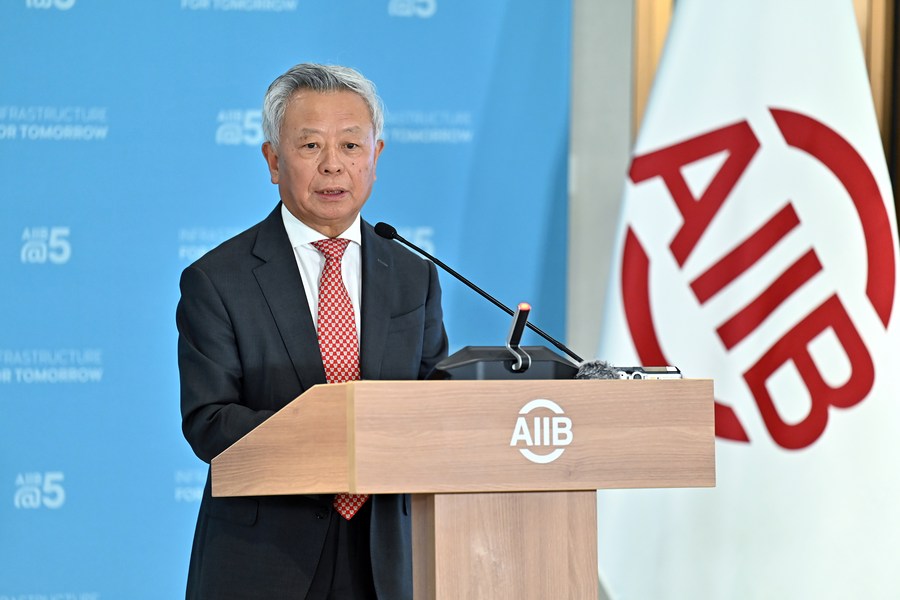 Sun Chao: Mr. Jin, you have a wonderful life, successful career and you have seen the world. I wonder what you find most unforgettable in your professional life?
Jin Liqun: I was very lucky. In 1978 when the graduate schools, graduate programs were restored in China, I got into Beijing Foreign Studies University to pursue my graduate study with professors including Xu Guozhang, Wang Zuliang, that generation of intellectuals in China. China was just opening up and embarking on the reform of the program at that time. I had the best opportunity to be involved and engaged in the reform at the very beginning of these program.
When I finished my program in 1980, the membership at IMF and World Bank came back to the Chinese mainland. People's Republic of China formally represented in these two Bretton Woods Institutions and that also paved the path for my career development.
When I was assigned to work in the World Bank in 1980, China was just on the threshold of opening up, China was on the cusp of major reform. But few people would expect what would become of this country, what would happen to this country in those days. I'm grateful to my country, people, government and the Communist Party that gave me the opportunity to be engaged in the process. That's an exciting period. And now when we look back at those days in the 1980s, 1990s, the early 2000s, we experienced the take-off of the Chinese economy. I was lucky, because I was part of this whole process, doing my bit for my country.
Now we China boasts all the modern infrastructure and has the fame of number two economy in the world. China is very much advanced in science and technology. China is also one of the few countries who would quickly produce vaccinations to deal with the COVID-19.
Now I certainly, as the president of the AIIB, work in the interest of all the members. We have now 104 members,and 87 members have completed their ratification of the whole process.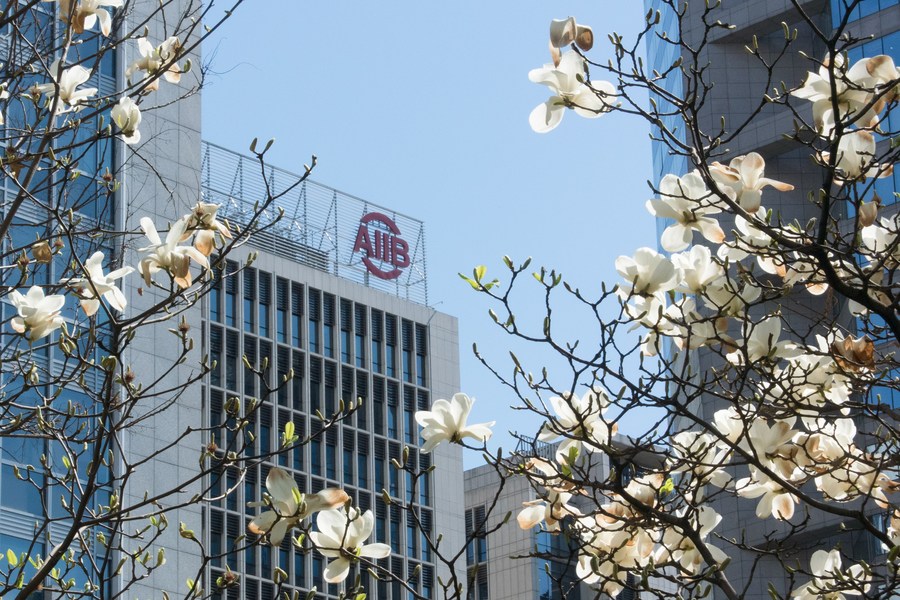 A great vision
Sun Chao: Congratulations, not only on the new member,but also on the amazing job you have done for the past 40 years.
Jin Liqun: I think as an individual that we all have our limitations, and we should understand that if we are given a platform to play our role, this platform is provided to us by our country, by our people. You cannot possibly do anything without having a platform. That's the first step.
Secondly, if you are given the opportunity to play your role on the platform, you need to do your job well. The creation of AIIB is a great vision. And this is not just a vision proposed by China, but also a vision shared by all members. So as the first multilateral bank created by China in the 21st century, the very basic idea of AIIB is to set up a new type of multilateral development bank, which would complement the existing multilateral development banks like World Bank not replace them which is impossible.
AIIB complements the functions of existing multilateral banks by focusing on the work of infrastructure which can share China's experience effectively. China started to invest in infrastructure in the early 1980s, and by mid 1990s, China's economy started to take off on the basis of modern infrastructure. So, we believe that infrastructure paves the path for poverty reduction, for the take-off of the economy, and for the possibility of catching up with developed countries.
But first things first, we try to have the prospective members to understand why it's necessary to have a new institution and what kind of experience we could share from China's perspective with all the other developing countries. It's a very interesting process.
The goal of China's initiating the establishment of AIIB is to meet the huge infrastructure financing needs in Asia. AIIB belongs to all member countries. China will take more international responsibilities to promote cooperation and a win-win situation in Asia and between Asia and the other regions in the world.
It's interesting to note, AIIB would remain in the gene of the development banks. Over the last five years, we've been working on the governance, the standards and all the policies, strategies, and rules of this institution to show that AIIB is on the path with the existing multilateral institutions.
AIIB also enjoys the advantage of learning from the experience of well-established institutions. But some of them were created 50 years ago, and some were created seven decades ago, so they were created in a different environment. AIIB, as a new institution created in the 21st century, we certainly have some new elements to fit into this new environment. AIIB has the core values of being clean and green. We avoid bureaucracy and we have zero tolerance for corruption and we promote green economy.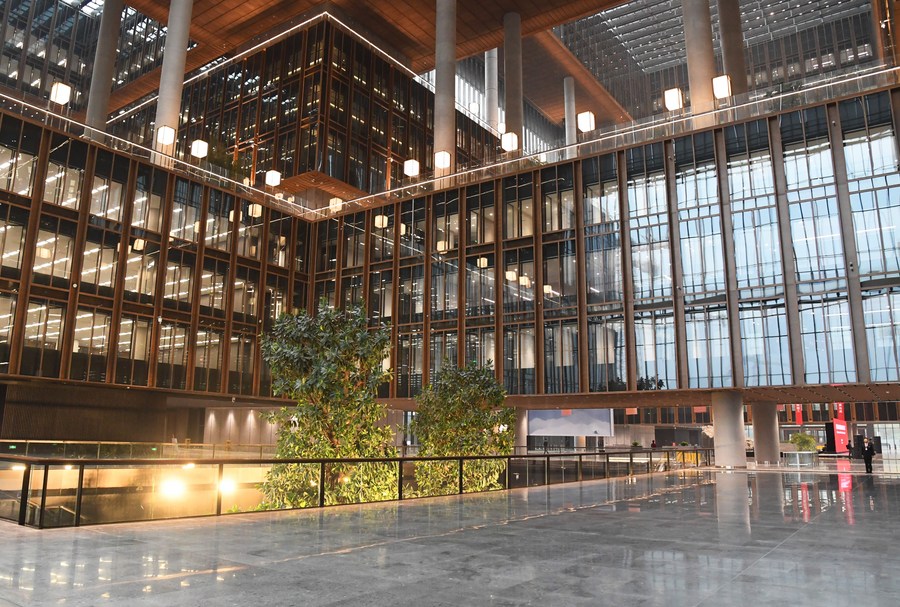 Focus on the big and set free the small
Sun Chao: During the past five years, there must be some difficulties as well. What was the biggest challenge you have faced?
Jin Liqun: I find it's very hard to pick out the biggest challenge. But there are a couple of difficult things we need to address. First of all, China is the biggest shareholder accounting for 30 percent of the capital subscription and 26.06 percent of the voting power. This is the first time that one developing country initiated the setting up of a bank and being the biggest shareholder. We must help all of the members and probably future members to have confidence in the high standard of this bank. This is the first challenge. And you cannot talk people into believing you, credibility has to be earned by your work.
So starting from day one as the president, I with our management team, did our best to operate by the highest possible standards. And it's amazing to see that only 18 months of the bank was running, we got triple A rating by the three major global rating companies. It's mainly because the rigorous implementation of the system and high standards we set up. The rating companies firstly focusing on the system we set up, and the governance structure, policies, procedures, rules and so on.
And they also care about whether we are following all these rules, whether you implement this. At the same time, we recruit professionals worldly. I recommend the candidates to the board for the appointment of the vice presidents purely based on meritocracy. They must be professionally competent, have very high ethical standards, and be steward devotees to development. Adding all of these, when the whole picture was presented to the rating companies, to the international community, they would believe this is going to be a great bank.
The second challenge is that a lot of developing countries expect AIIB to give them financing as soon as possible. How could we meet their need? And at the same time, we want to make sure that each project we finance must be of high quality. So to meet expectations and to manage quality is a challenge.
The third challenge is how we can bring the developed countries and developing countries together and focus on the most important part.
For instance, developing members would be very eager to get the financing. But developed members would look at all standards including environment protection, sustainability, gender balance and so on. Both sides have their very good views, very good reasons to highlight the most important part from their perspective. But as the management we must take all of them into consideration.
Also, as a new institution we now have professionals from 55 countries. Everyone has his or her own background. Some of them had experience working in other multilateral development banks, maybe in the governments or in the private sector. The challenge that how we can help them bring the best of their experience they picked up in their previous employer and fit our new standards at the same time is also a big one.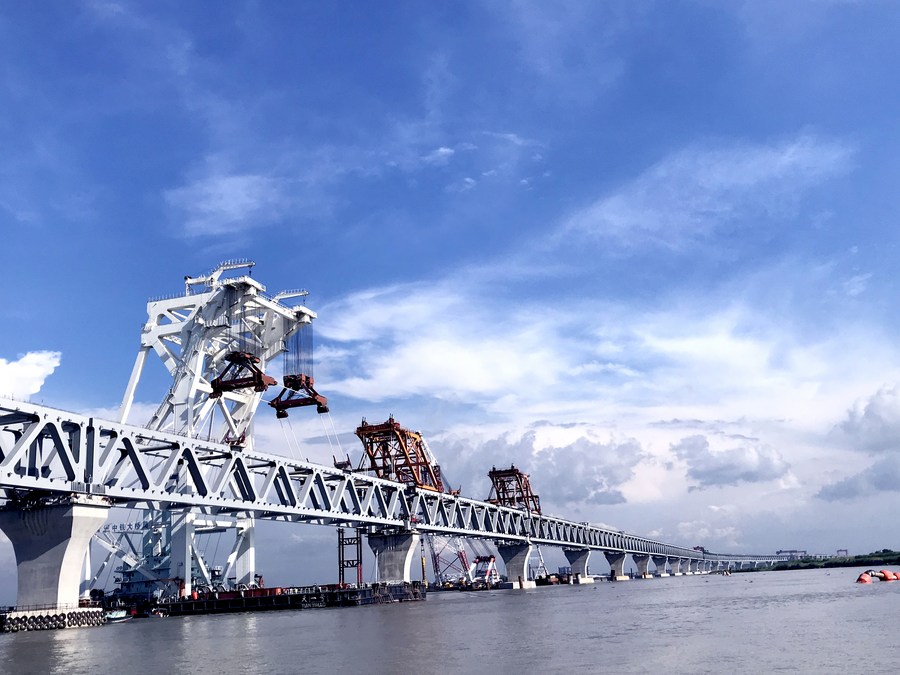 Rooted in Asia with global perspectives
Sun Chao: After five years of the establishment of the AIIB, what would be the next investment focuses and priorities?
Jin Liqun: We have just completed our corporate strategy, which would look forward to 2025 and 2030. And this corporate strategy was approved by the board in October 2021. This will be guiding the bank moving forward over the time horizon of five to ten years.
For the next five years during my second term, it is to implement this corporate strategy. In a nutshell, we would be promoting financing for climate change and mitigation to reach 50 percent of the approved projects by 2025.
We aim at reaching 50 percent of the financing in private sector development, mobilizing private resources for development by 2030.
China has a very ambitious program to achieve. This includes two steps: achieve carbon peak by 2030 and carbon neutrality by 2060. We are also trying to help China because China is a role model to achieve this objective. It is hugely important for other developing countries, a great inspiration.
We also would like to improve the health sector in our member countries. Because no nation is productive unless it is healthy. The articles agreement of the bank's mandate is to promote economic and social progress through investment, infrastructure, and other productive sectors. Health care system is also certainly a productive sector. The COVID-19 has brought everyone to understand how important it is to develop a good robust health care system. So far, we focus very much on Asia. But as we move forward, we need to finance infrastructure projects in other regions including Africa and Latin America.
We often say Asia cannot expect to sustain itself alone. Asia has to work with the other regions in the world and this is also our mission. So we should not be complacent and there are lots of things we need to do.
Sun Chao: I have a very important question about the Belt and Road Initiative (BRI). I wonder about your points of view on this initiative.
Jin Liqun: The Belt and Road Initiative is the platform, an international platform for all of the countries that are willing to promote cooperation and developments stay together. It's a platform inviting all of the countries, companies, individuals to work together. Asian Infrastructure Investment Bank is a multilateral Development Bank, which is an international institution that operates by its own governance by its system and its rules.
The Belt and Road Initiative and AIIB share the same vision of promoting global connectivity or regional connectivity, promoting the globalized economy in which we all enjoy the outcome of "1+1" is more than two.
AIIB is very supportive of the Belt and Road Initiative. And we want to ensure that all the Belt and Road projects proposed by the member countries will be completed with high standards. And it is our responsibility to give credibility to the Belt and Road Initiative by finishing our jobs well.