Ambassador of Bangladesh to China: China Is One of Our Leading Partners in Development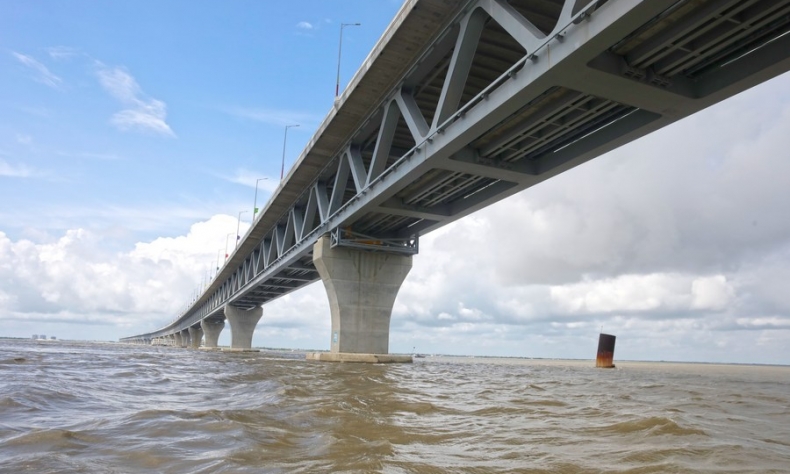 The BRI offers a model of international cooperation for all the participants and provides new opportunities for regional connectivity and economic integration.
Editor's Note: China and Bangladesh have a long history of trade and cultural exchange. Mr. Mahbub Uz Zaman started to serve as Ambassador of Bangladesh to China in 2019. How does the Ambassador see Bangladesh-China relationship? How does he see the Belt and Road Initiative (BRI)? What are the cooperation fields and achievements under the BRI? The Ambassador of Bangladesh shared his views about questions above in an interview with Ms. Sun Chao, the author of "Global Leaders on the Belt and Road Initiative". Authorized by Sun Chao, the excerpts of the interview are published by China Focus.
Asian link and connection bind us together
Sun Chao: Dear Mr. Ambassador, I know that you have been in China for about 3 years as Ambassador. What do you think is the biggest difference between China and Bangladesh? How do you feel about your life in China?
Mahbub Uz Zaman: We are both located in the Asian Continent. We are not so much separated by vast distance. There are many similarities in our culture and traditions. However, it is only natural that due to locational differences and distinctiveness of history and heritage we have differences in culture and language. But this is Asian link and connection bind us together. I believe that the future belongs to Asia. And Asia is moving towards that goal through a positive growth trajectory in spite of the global economic challenges. Since ancient times, there existed maritime links and trade connections through routes between China and the rest of Asia. We all know about the Silk Route.
Of course, the differences between China and Bangladesh include also their geographical size, population and economy.
Being a vast country, China enjoys substantial diversity in terms of climate and topography. It is covered with hilly and mountainous areas along with lush green plains. On the other hand, Bangladesh has a tropical monsoon-type climate, with a hot and rainy summer and a dry winter. The topography of Bangladesh is predominantly a low-lying floodplain. About half the total area of Bangladesh is actively deltaic and is prone to flooding in the monsoon season from May through September.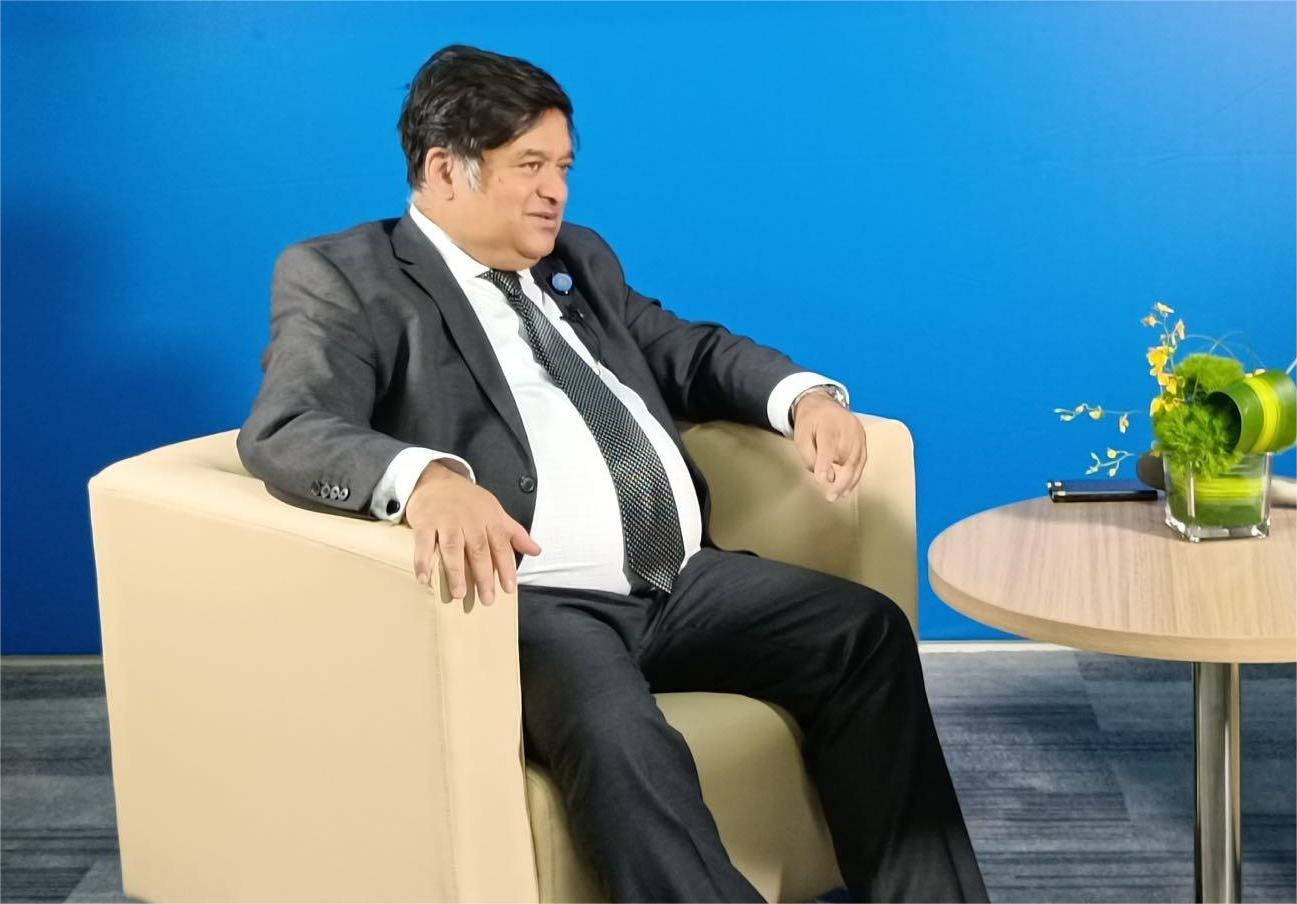 I should say that my stay in China has been very much enjoyable and filled with happy memories. I shall forever cherish the fun filled memories of my stay in China. Since I arrived in China, I had the opportunity to do quite an amount of travels inside China. I specially liked to travel by the super fast and highly comfortable trains that connect all the major cities in China. I was fascinated by the richness and diversity of Chinese culture, food and cuisine. China can rightly boast of a rich cultural tradition and heritage that stretches back to more than 5,000 years. While it isn't so obvious in cities full of skyscrapers and the latest technology, when we live in China, we realize that traditions and customs do play an important part also in business and daily life.
I have thoroughly enjoyed Chinese food and cuisine. All provinces and regions of China have some unique characteristics and cultural heritages. There are also subtle differences in the taste and variety of cuisines like Zhejiang Cuisine, Anhui Cuisine, Cantonese Cuisine, Jiangsu Cuisine, Hainan Cuisine, and Hunan Cuisine. Each of them has special appeal in terms of variety, aroma and texture of foods. Of course, the weather and lifestyle also tend to shape the food habits in different regions and provinces.
Sun Chao: Dear Mr. Ambassador, would you please share with us some of your memorable experiences in your career?
Mahbub Uz Zaman: As a professional diplomat my career has indeed been very much rewarding and productive. In my over 30 years of experience, I have visited many places. I was also posted to our Delhi, Ottawa, New York, Tokyo and Geneva Missions. I had served as Ambassador in our Bangladesh Missions in Sri Lanka, Singapore and China.
I was posted to China in October 2019. It was a memorable and happy experience for me when I was able to present credentials to President Xi Jinping. When I was presenting my credentials to him, President Xi asked me about the welfare of our President Mohammad Abdul Hamid and Prime Minister Sheikh Hasina. It was a proud and joyous moment for me.
During the pandemic in 2020, Bangladesh was able to send face masks to the friendly people of China and till today China appreciates this friendly gesture.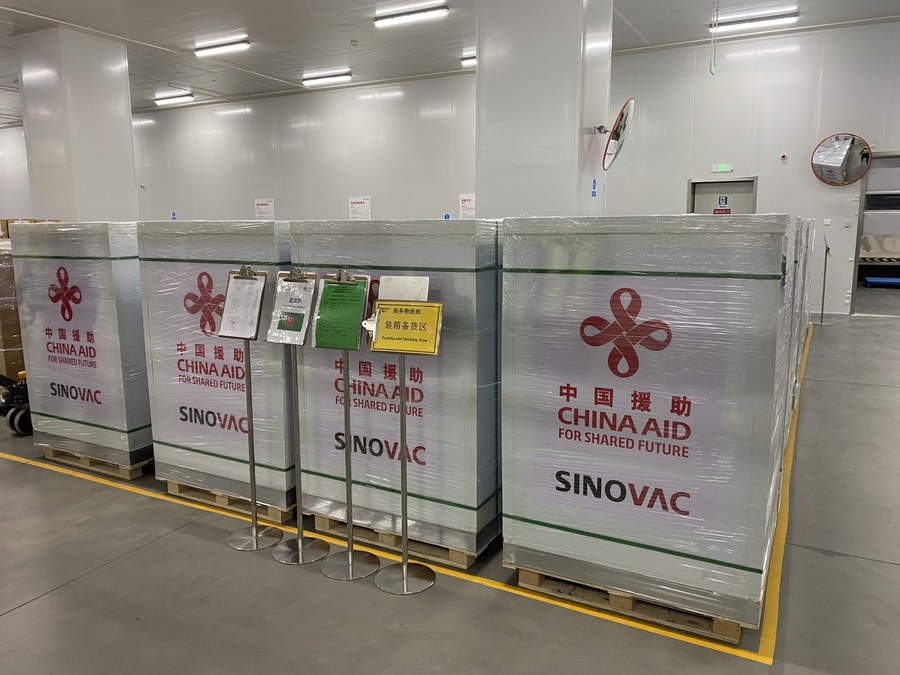 As we say, "A friend in need is a friend indeed". The government of the People's Republic of China donated materials and anti-Covid medicines to Bangladesh. The embassy coordinated the process for urgent dispatch of these materials by special aircraft. We also remember that at times of need, Government of China provided us with 77 million doses of Sinopharm vaccines. Due to the timely steps taken by the Government of China and Sinopharm we were able to dispatch these vaccines to Bangladesh at the shortest possible time. It was a well coordinated and meticulously planned effort and all the vaccines were successfully airlifted by our national carrier Bangladesh Biman on an urgent basis. In the pandemic period, without the active support of the Chinese authorities this would not have been possible. We were also able to send emergency supplies of Syringes for Bangladesh through Ships.
In early 2021, the idea of common prosperity was introduced in President Xi's commemorative speech for the 100th anniversary of the Communist Party of China (CPC). I am fortunate to be present on the historic occasion. In 2021, I was also witness to a historic event on November 11, 2021, the Chinese Communist Party's Central Committee passed its third historical resolution. As we all know, the document, a summary of the Party's 100-year history, addresses the key achievements and future directions of China. I am also happy that on February 4, 2022, I could attend the grand gala opening ceremony of the Beijing Winter Olympics.
So, we see that these experiences are memorable indeed for me as a diplomat being posted to different countries.
"The New China as I have seen"
Sun Chao: China and Bangladesh are good neighbors and partners. How do you see the relationship between China and Bangladesh and how can we further enhance the relationship?
Mahbub Uz Zaman: China and Bangladesh are two friendly countries. In 1952, Father of the Nation Bangabandhu Sheikh Mujibur Rahman visited China to attend the Afro-Asian Peace Conference. During his visit, he toured extensively the country and met leaders like Chairman Mao Zedong and Premier Zhou Enlai. Based on the impression that he had on his visit, he wrote a book called "The New China as I have seen". He saw a new China emerging breaking off the shackles of poverty and under development through the sincere and dedicated efforts of the government led by the Communist Party of China. Bangabandhu Sheikh Mujibur Rahman praised the economic programs of China and expressed confidence that in the next decade China would be able to wipe out extreme poverty and be able to provide basic needs to all its peoples. How true he was in his predictions. China has successfully been able to eradicate extreme poverty through their targeted anti-poverty programs and policies.
Since the establishment of our diplomatic relations both our countries have increased and magnified the depth and dimension of engagements. We have further consolidated our relations though visits and exchanges at a high political level. Our cooperation extends in the economic, trade and investment, cultural and socio-economic fields. In the area of infrastructure support, energy cooperation and power generation, China is our leading investor.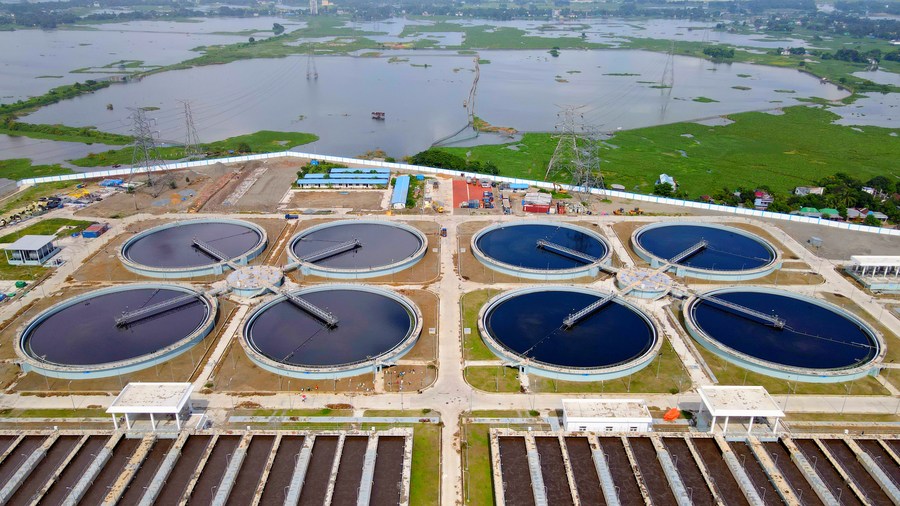 In October 2016, we all witnessed the historic visit of Chinese President Xi Jinping. The bilateral ties reached a new height during his visit to Bangladesh. Both the countries, then, signed 15 agreements and memorandums of understanding and 12 loans and mutual agreements worth $20 billion which elevated the Bangladesh-China relationship from a comprehensive partnership of cooperation to a strategic partnership of cooperation. After that, our prime minister also visited China in 2019.
The economic relations between Bangladesh and China have also flourished over the past few decades. China is the largest trading partner of Bangladesh. The bilateral trade stands at $13 billion, according to 2021 January–July data. It was a 58 percent increase on the previous year's bilateral trade volume.
In today's globalized world, we cannot remain isolated. We have to move towards regional and global integration. Both the countries have agreed that the Belt and Road Initiative provides an opportunity for win-win cooperation through greater interaction between our two countries and based on our complementarity of resources.
During the pandemic, China had provided us with much needed 77 million doses of Sinopharm vaccines at a time when we needed it the most and when the demand of vaccines had peaked and soared globally. China had also provided us with Covid fighting materials and medical equipments.
In 2021 we had celebrated the Birth Centenary of the Father of our country Bangabandhu Sheikh Mujibur Rahman and also the Golden Jubilee of the independence of Bangladesh. On the occasion Chinese President Xi Jinping in his letter of congratulations profusely praised Bangabandhu and has termed Bangabandhu Sheikh Mujibur Rahman as an old friend of China. He said that China shall always remember Bangabandhu's contribution in building bridges of friendship, cooperation and understanding between our two countries. Bangladesh truly appreciates this gesture.
The cooperation between Bangladesh and China is multifaceted and multidimensional. China is one of our leading partners in development. China has extended its hands of cooperation as we have embarked on our quest to achieved developed country status by the year 2041. China has appreciated the programs and economic activities undertaken under the leadership of Prime Minister Sheikh Hasina, the daughter of Bangabandhu Sheikh Mujibur Rahman and has been extending hands of support and cooperation.
As China's Foreign Minister visited Bangladesh in August, 2022, it provided a great opportunity for both countries to share their expertise and explore the areas of energy cooperation, especially in renewable energy sources — solar power, converting wastes into energy and wind power — as initiatives to diversify energy supplies as well as meet the domestic demand for energy.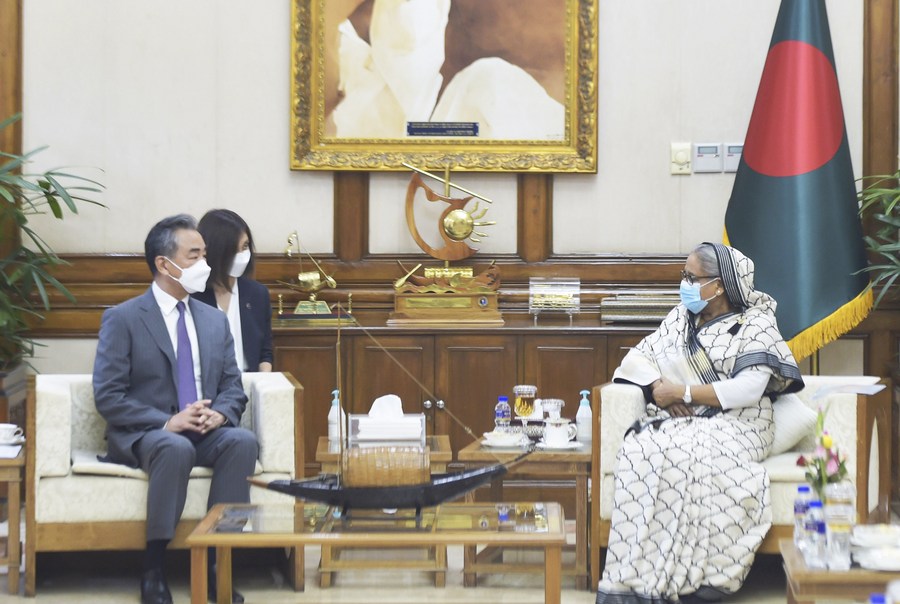 Largest trade partner and largest investor
Sun Chao: China and Bangladesh signed the Memorandum of Understanding on Cooperation under the Belt and Road Initiative (BRI). What do you think of the BRI and how to better engage in BRI?
Mahbub Uz Zaman: China and Bangladesh signed a Memorandum of Understanding (MOU) for cooperation on the Belt and Road Initiative in October 2016.
In 2016, both leaders decided to elevate our relationship to that of strategic partnership. Bangladesh and China became strategic partners. China is also Bangladesh's largest trade partner and trade is increasing. The two-way trade, which was worth $12 billion in 2014, is expected to exceed $30 billion by 2021. Chinese investment in Bangladesh has been growing remarkably in recent years. Between 1977 and 2010, Chinese investment in Bangladesh totaled just $250 million. This rose to roughly $200 million in 2011 alone. In the wake of the BRI, China has emerged as Bangladesh's largest investor.
In the Joint Statement issued by Bangladesh and China in 2016, it was stated that Bangladesh is appreciative of China's initiative, believing it will bring important opportunities for Bangladesh's goal of becoming a middle-income country by 2021 and a developed country by 2041. The two sides also agreed to enhance the alignment of the development strategies of the two countries, fully tap the potentials of cooperation in various areas, work on the Belt and Road Initiative, so as to realize sustainable development and common prosperity of the two countries.
Both the countries realize that there is huge scope and potential to intensify cooperation in the following areas: trade and investment cooperation and identified infrastructure, industrial capacity cooperation, energy and power, transportation, information and communication technology, and agriculture. The above areas have been identified as the key areas of China-Bangladesh practical cooperation. China has been our close development partner and has been supportive in our quest to achieve self-reliance and socio-economic development of our peoples.
Sun Chao: In view of the future visions of Bangladesh's development, how do you think China and Bangladesh can better strengthen the docking of development strategies, and jointly realize the Chinese dream and the dream of "Golden Bangladesh"?
Mahbub Uz Zaman: 2021 marked the Golden Jubilee of the independence of Bangladesh. The whole nation of Bangladesh celebrated this milestone with immense pride and joy. When Bangladesh was born in 1971, in the aftermath of a liberation war, marked by death, destruction and torture, the world could have never comprehended that this new-born nation would be an example of development miracle within a span of just 50 years. The Father of the Nation, Bangabandhu Sheikh Mujibur Rahman had a dream and a vision. Following his vision, Bangladesh started its journey towards development by tackling a varied range of odds and taking advantage of different opportunities. This journey has put the country on an enviable development trajectory over the past five decades, with an even more admirable and accelerated pace of development specially during the last decade. This has only been possible based mainly on the long-term vision of the Father of the Nation, along with the ingenuity, creativity and hard work of the people of Bangladesh, and, last but not the least, due to the exceptional political leadership of the country by Prime Minister Sheikh Hasina.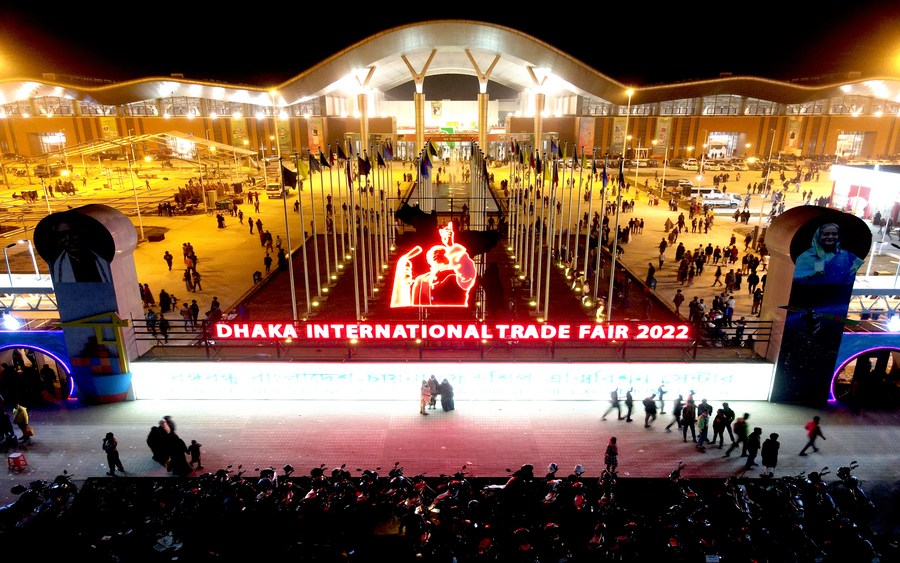 Today, Bangladesh has graduated to the middle-income category of nations. Its move towards graduation from the Least Developed Countries (LDCs) is on track. It has achieved all the important Millennium Development Goals (MDGs) by 2015. By 2030, Bangladesh is expected to be the 24th largest economy of the world. Bangladesh has also become a digital economy and by 2041, the nation envisages that it will be a developed economy.
China is our development partner in our quest to achieve economic growth and securing distributive justice. In the Joint Statement of June 2019 issued during Prime Minister Sheikh Hasina's visit to China, it was stated that "China appreciated the rapid socio-economic development in Bangladesh in recent years and is confident that under the leadership of Prime Minister Sheikh Hasina, Bangladesh will become a middle-income country by 2021, which will lay a solid foundation for Bangladesh to becoming a developed country by 2041 and building a Sonar Bangla (Golden Bangladesh) at the earliest time."
The areas where Bangladesh and China could intensify cooperation for win-win cooperation includes the following:
First, the BRI offers a model of international cooperation for all the participants and provides new opportunities for regional connectivity and economic integration. The two sides are determined to fully tap the potential of cooperation in various areas and promote BRI development, so as to realize sustainable development and common prosperity of the two countries.
Second, through increased cooperation in areas of trade and investment, the two sides are already taking initiatives to expand and deepen trade, investment and industrial capacity cooperation so as to expand mutual benefit. Efforts should be made to increase Bangladesh's export to China, including jute, seafood, leather, pharmaceuticals and so on. We appreciate the step to establish China Economic and Industrial Zone in Chattogram of Bangladesh and encourage investment of Chinese companies in Bangladesh.
Third, we should take initiatives to enhance cooperation on agriculture, marine, science, technology and Climate Change, including cooperation from the Chinese side to establish a Climate Adaptation Center in Bangladesh.
Sun Chao: When the rest of the world is talking about your country Bangladesh, what would you want them to know and to remember?
Mahbub Uz Zaman: I would like to quote from our Foreign Minister from his speech given at the inaugural session of the "Dhaka Global Dialogue in 2019". He said that "Bangladesh has often been cited by UN as a role model for development", a "star of women empowerment" and the "standard bearer of the South". Our country has continued to prosper over the last 10 years and has recorded, as per Asian Development Bank, the highest economic growth rate at 8.13 percent. However, our secret for economic development is "Sheikh Hasina Magic"- her strong determination and leadership quality, and our collective commitment towards fulfillment of the dream of the Father of the Nation Bangabandhu Sheikh Mujibur Rahman. Bangladesh is now truly on its journey towards a mid-income country, and hopefully will attain the Sustainable Development Goals by 2030, become a developed country by 2041 and a "prosperous Delta" by 2100.